What I ate: August 12, 2011
Breakfast: Bacon egg and cheese English muffin. On a Barowski's whole wheat English muffin. And Cabot cheddar cheese.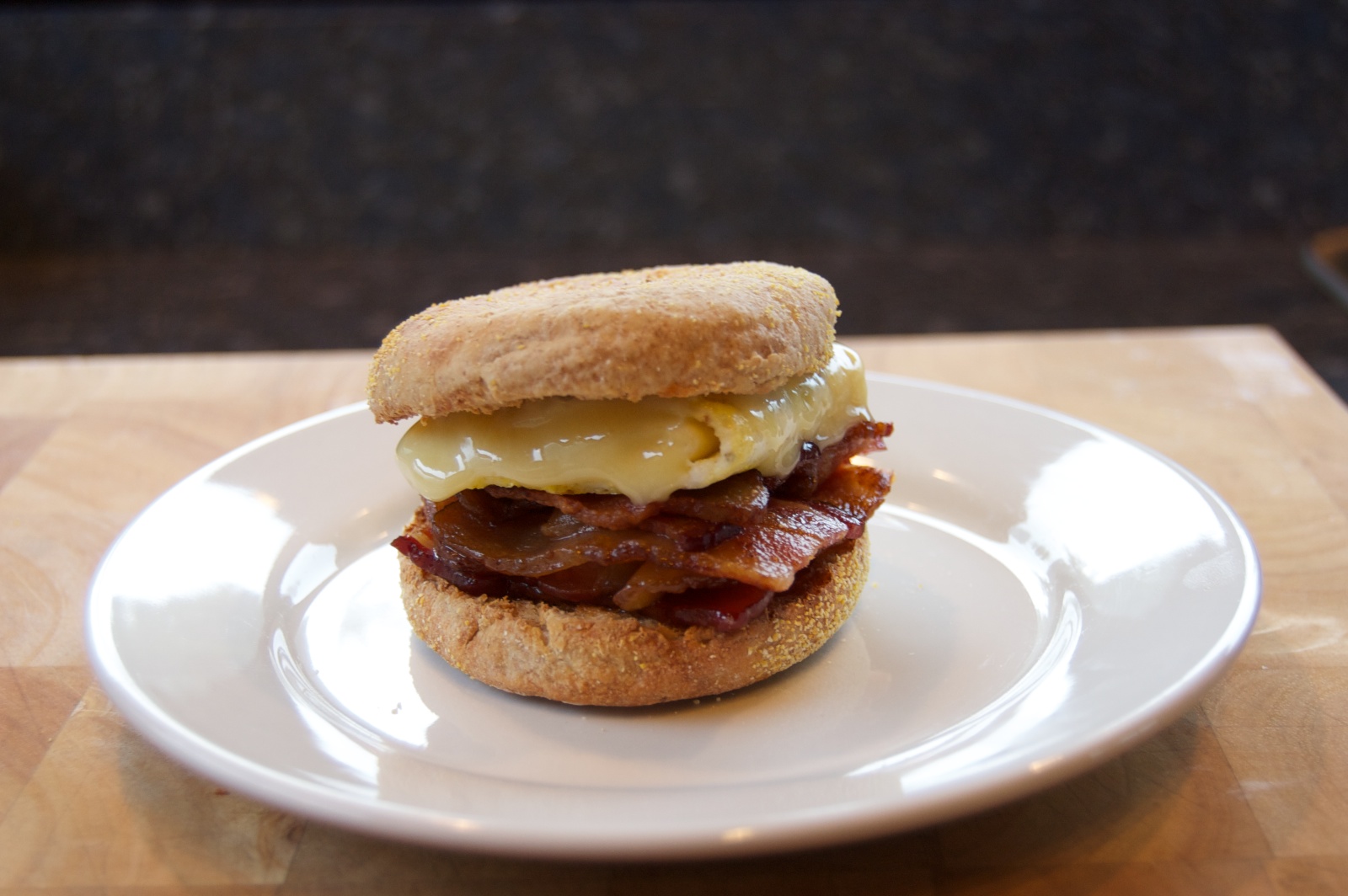 Snack: 0.7 oz. peanuts.
Lunch: Roast beef sandwich with mayo, horseradish and lettuce on one slice of Barowski's wheat bread, cut in half. And Kettle Chips barbecue potato chips. 3.0 oz. of homemade eye of round roast beef.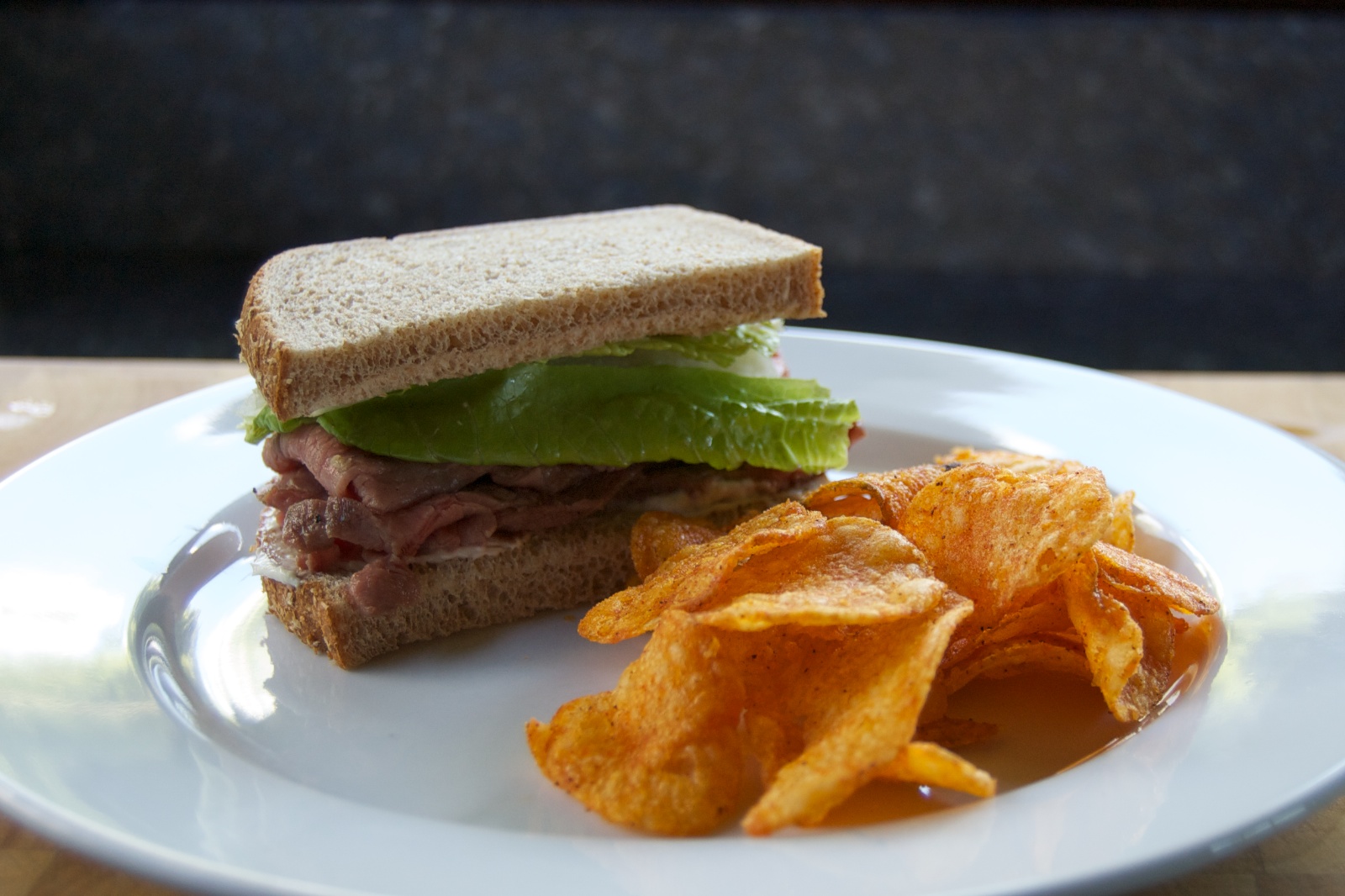 Snack: 0.7 oz. peanuts. And a Spicy V8. And, later, a little rice ball.
Dinner: Mom's miso soup (not pictured), tofu and kamaboko and rice. At Mom and Dad's.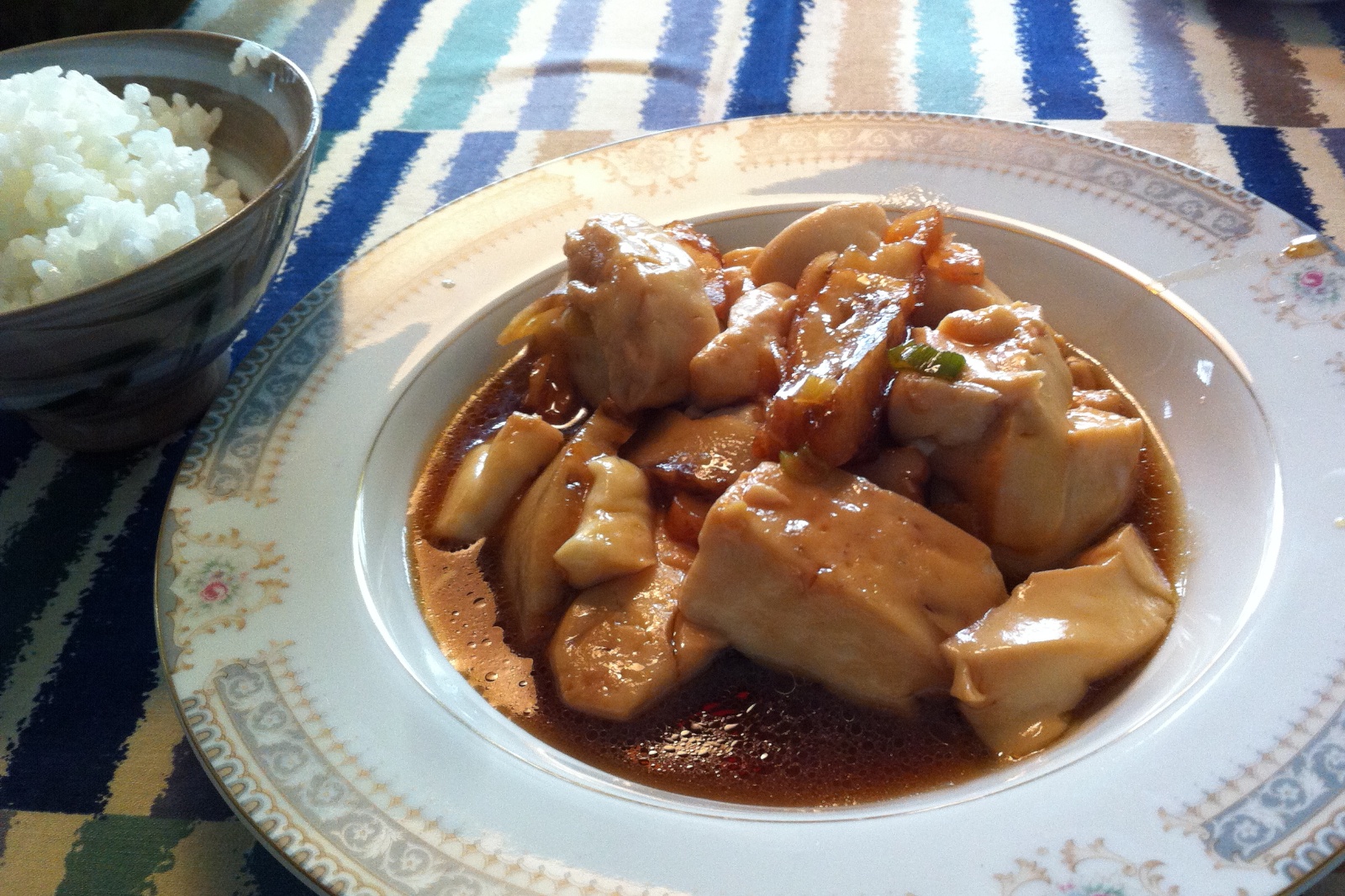 Weight at beginning of the day: 110.0 lbs. Weight at the beginning of the next day: 112.0 lbs.