What I ate: August 22, 2011
Breakfast: One egg, scrambled, bacon and toast (1/2 slice of Barowski's wheat bread) with Earth Balance spread.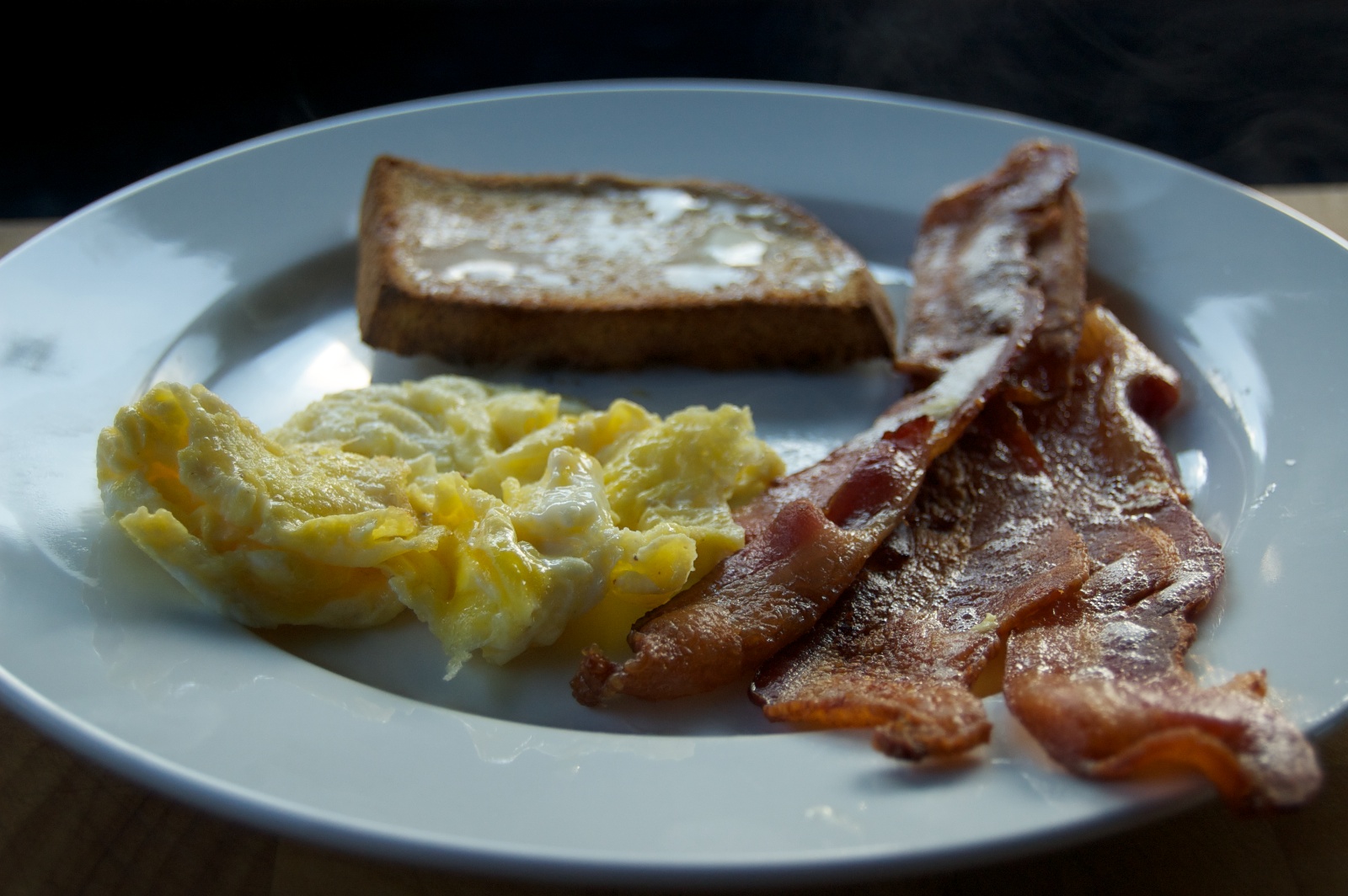 Lunch: Grilled chicken Caesar salad with Drew's Caesar dressing, freshly grated Parmesan and a home whole wheat and oat dinner roll with Vermont Butter and Cheese cultured butter.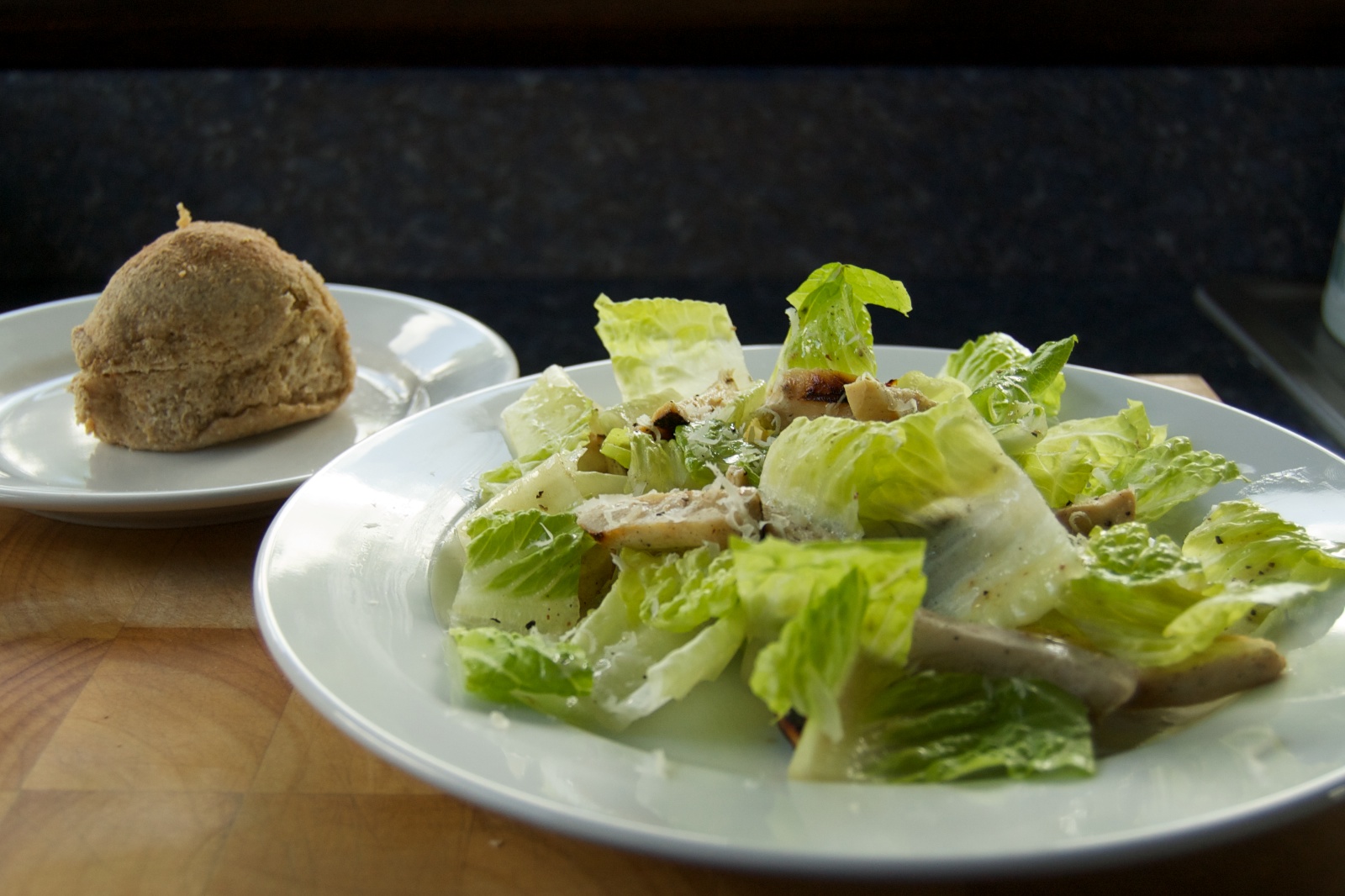 Dinner: My originally scheduled dinner of salmon, sautéed spinach and rice has been postponed because I had a crazy craving for a hot dog. I have a hot dog maybe 2 or 3 times a year, so this is unusual. Fortunately I was planning on going to the grocery store today anyway.
Hebrew National all beef bun-length hot dog, grilled, on a Barowski's wheat hot dog roll with sweet pickle relish and Dijon mustard. Also more sweet cucumber slices and seasoned French fries. And a Lake Placid Ubu Ale. Quite delicious, actually, and it really hit the spot.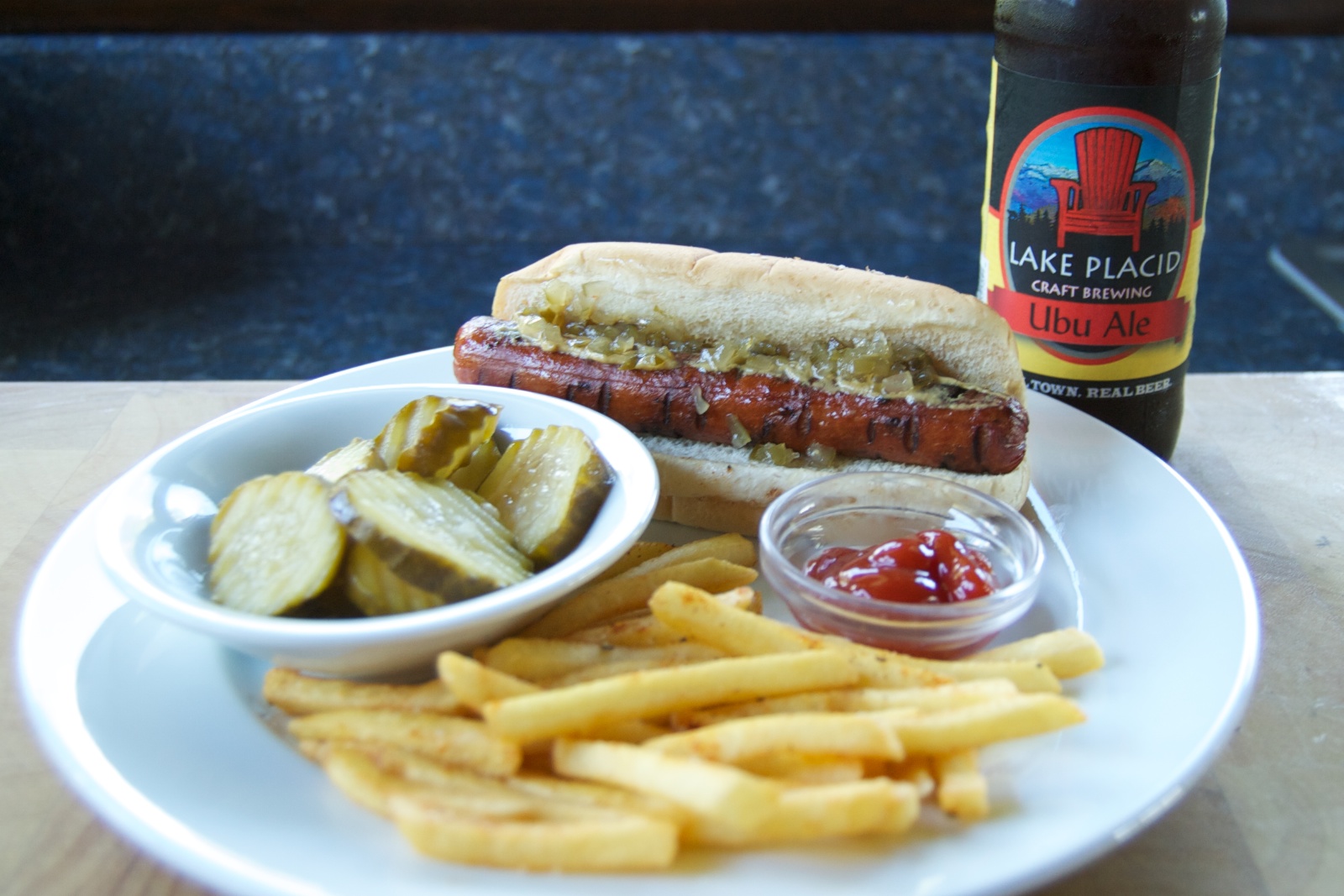 Dessert: 2 strips of Dagoba xocolatl chocolate bar and 2 glasses of Cholila Ranch malbec.
Weight at beginning of the day: 110.0 lbs. Weight at the beginning of the next day: 109.8 lbs.