What I ate: August 26, 2011
Breakfast: One egg, scrambled, bacon and toast (1/2 slice of Barowski's wheat bread) with Earth Balance spread.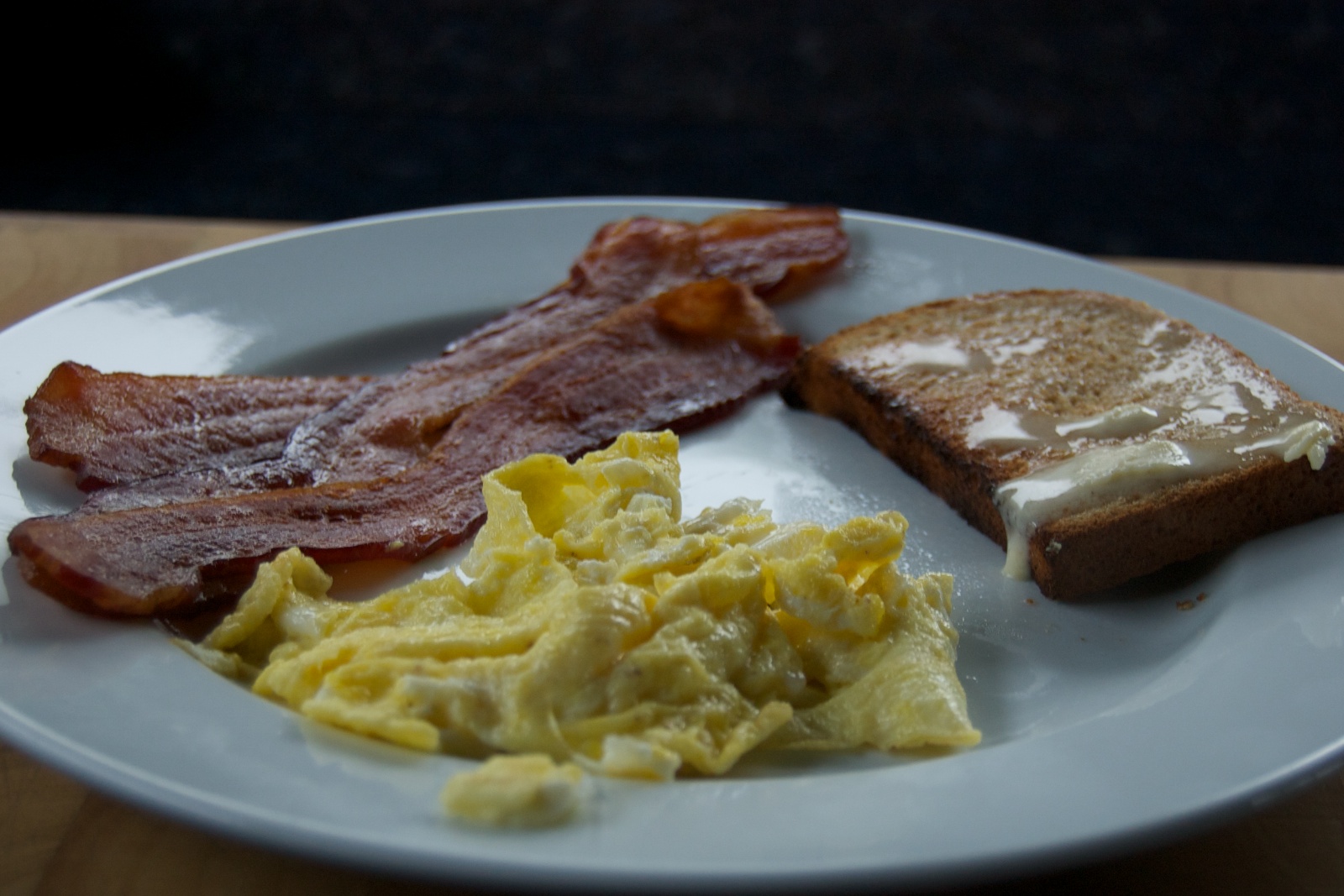 Lunch: Roast beef sandwich with mayo, horseradish and lettuce on one slice of Barowski's wheat bread, cut in half. And Kettle Chips barbecue potato chips. 3.0 oz. of homemade eye of round roast beef.
Snack: 0.7 oz. peanuts.
Dinner: Steak, seasoned French fries and broccoli. I made horseradish sour cream, but I decided to switch to using soy sauce as my dipping sauce after I took the picture. With a glass of Seven Deadly Zins zinfandel.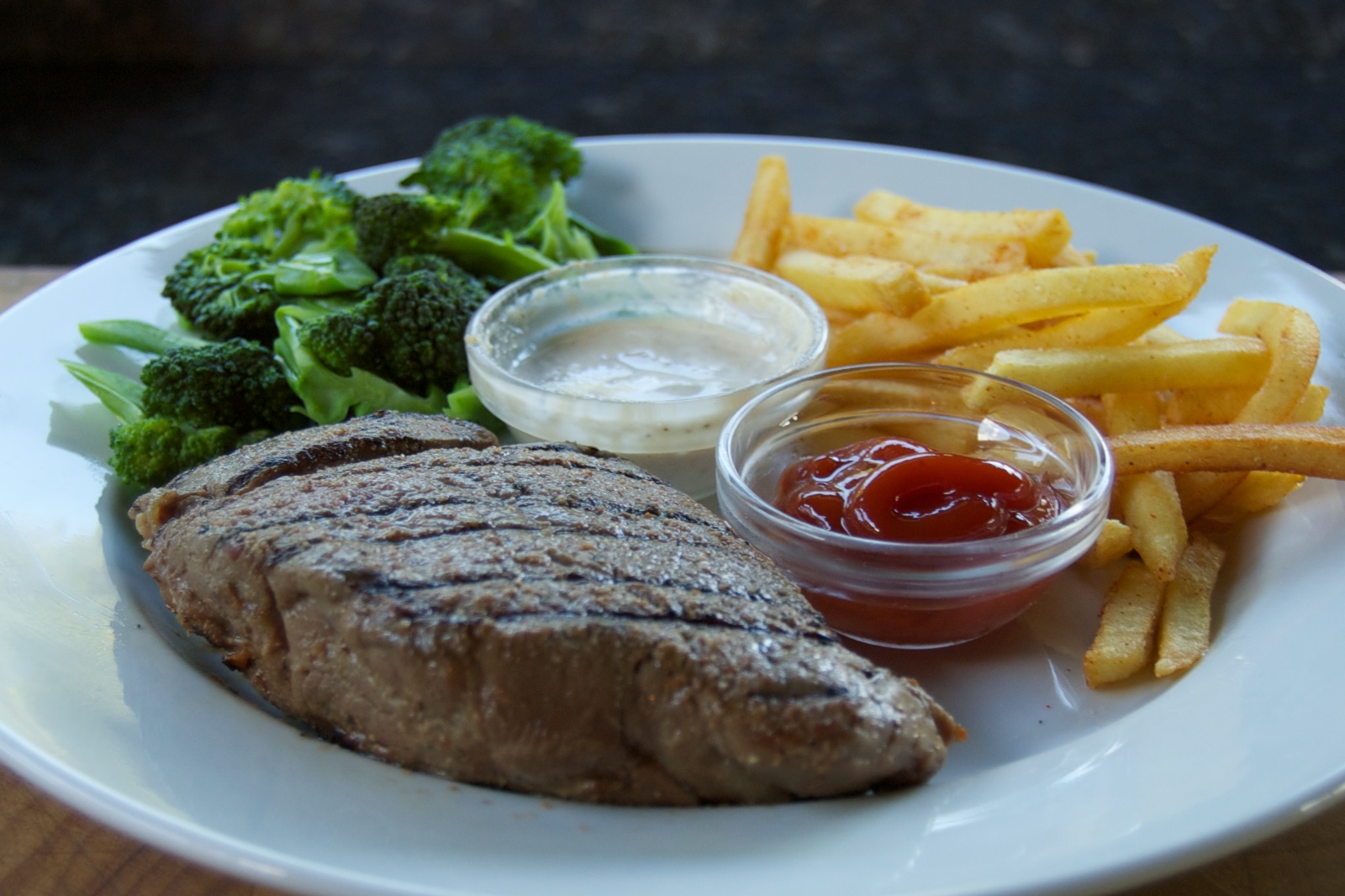 Weight at beginning of the day: 110.2 lbs. Weight at the beginning of the next day: 108.6 lbs.