What I ate: August 31, 2011
A Spicy V8.
Breakfast: Half a grapefruit and bacon at Mom and Dad's with my nephew.
Lunch: Mom's shrimp and eggs and rice.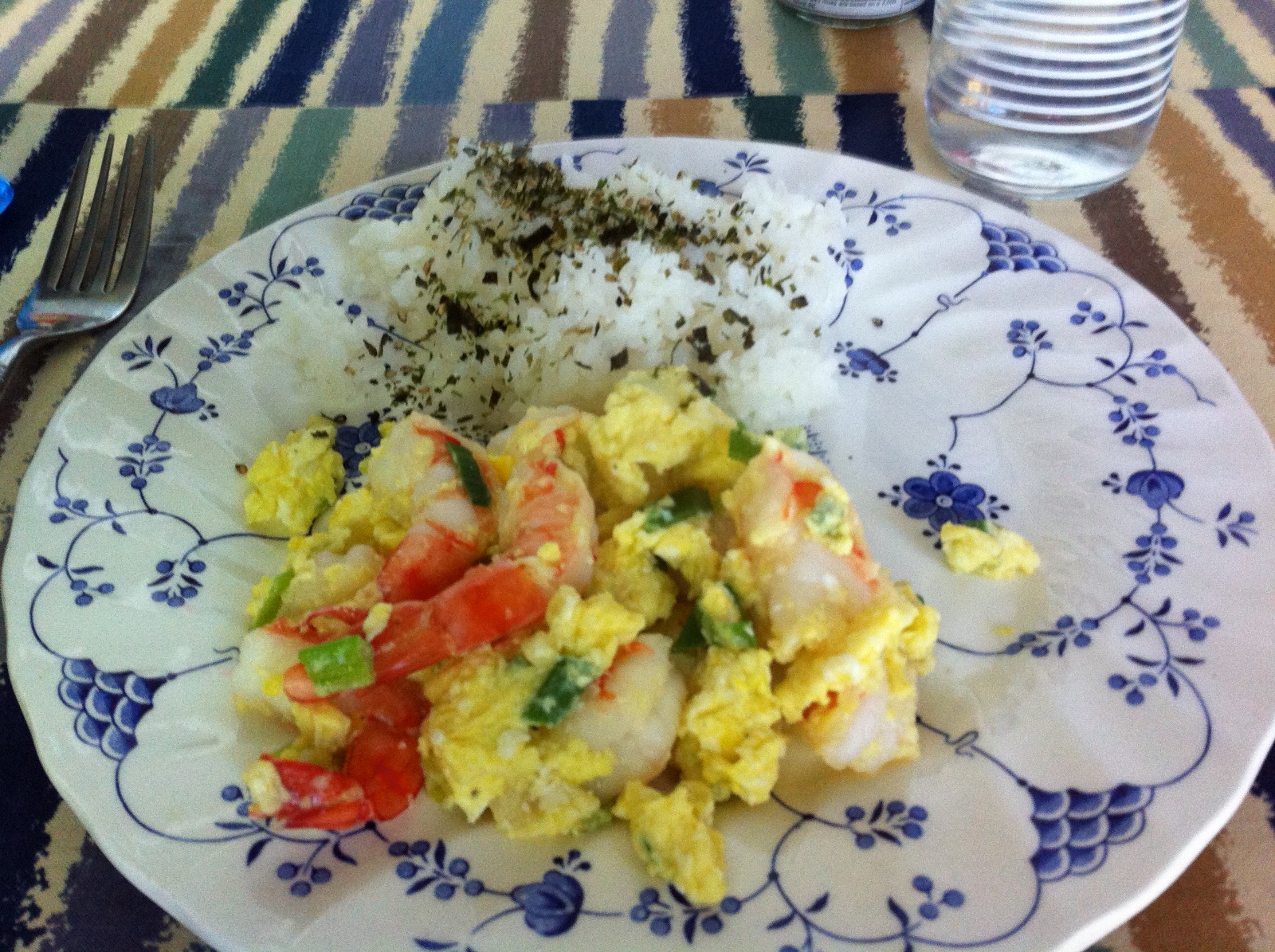 Dinner: Sushi regular at Tokyo Tavern in Oneonta with Mom and my nephew.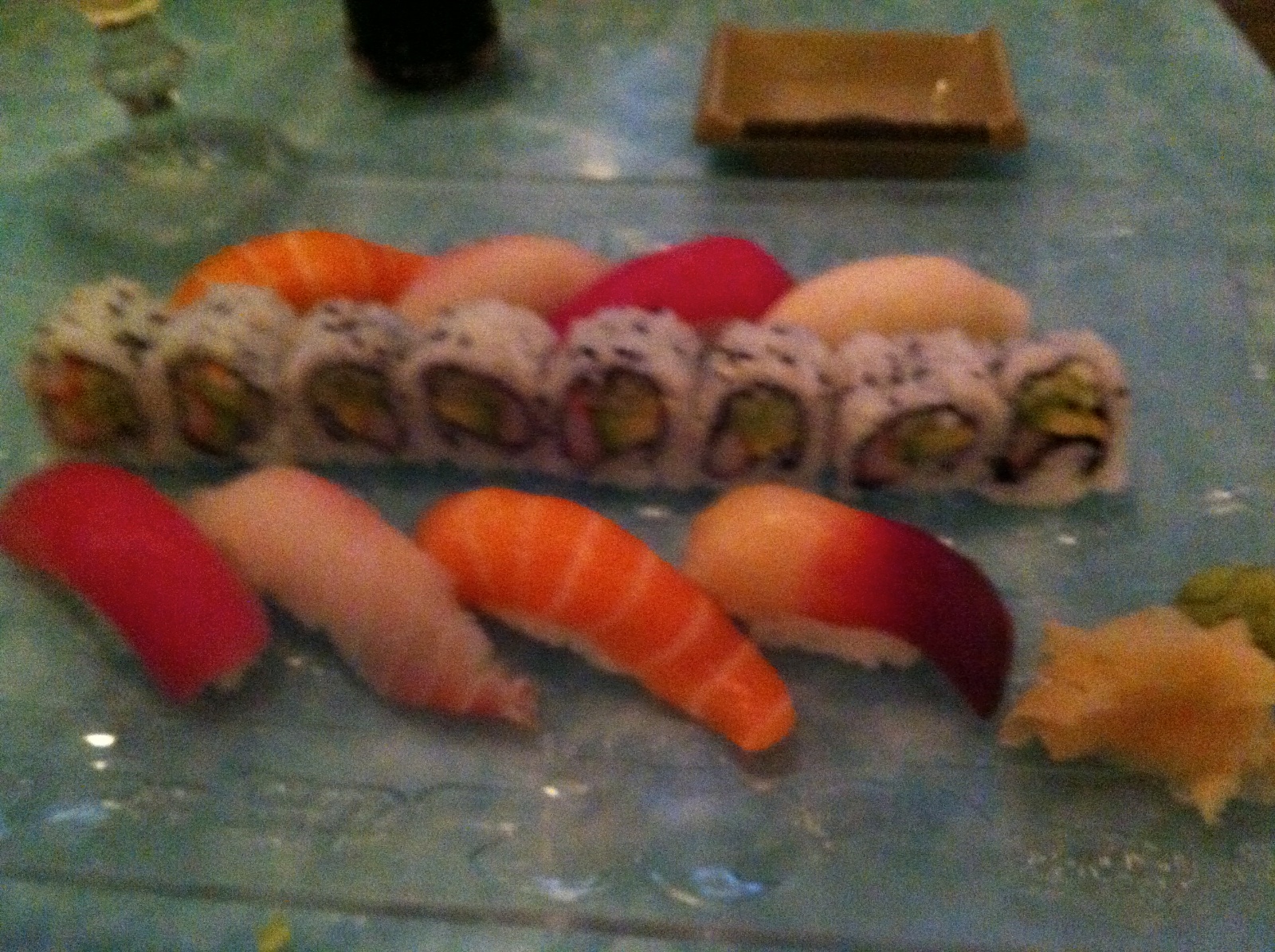 Weight at beginning of the day: 110.4 lbs. Weight at the beginning of the next day: 109.8 lbs.