What I ate: August 4, 2011
Breakfast: Blueberry muffin and bacon , both previously frozen. This muffin was from the batch that I forgot to add the baking powder to, so they're a little shorter than usual.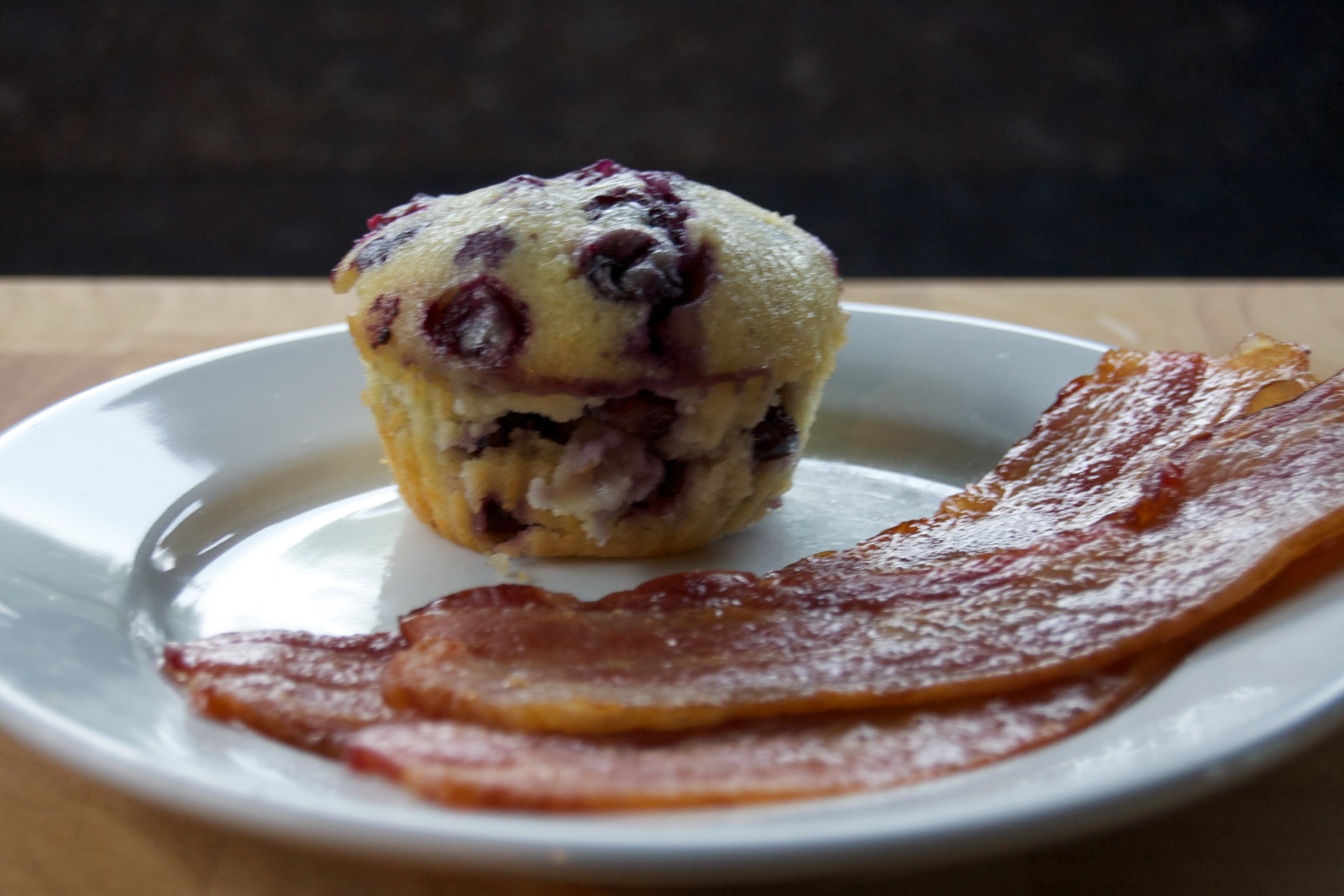 A spicy V8.
Lunch: Beef with broccoli and scallions, rice.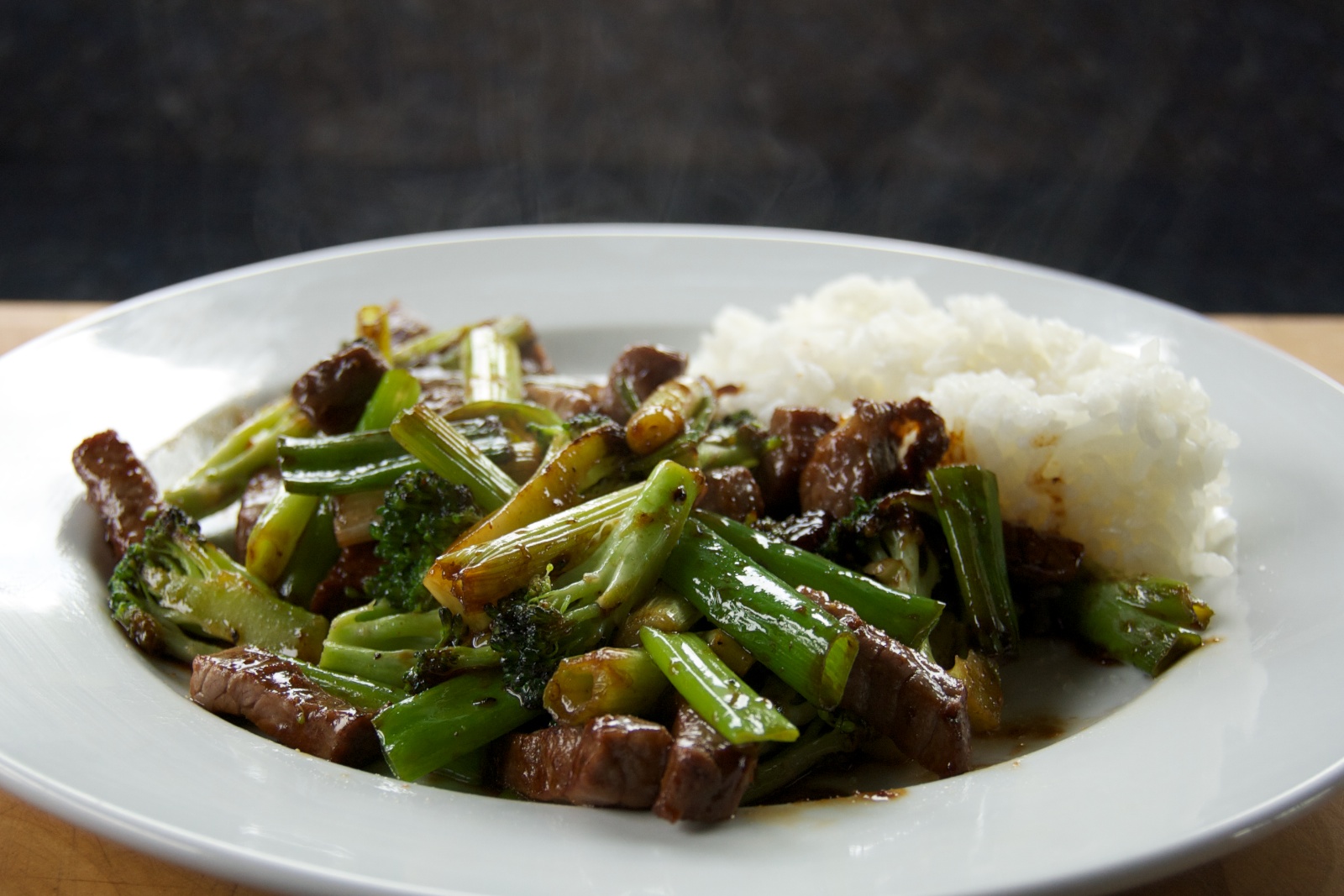 Dinner: Spaghetti with Italian sausage. With 2.0 oz. Barilla spaghetti, 4.6 oz. Nature's Place organic tomato basil sauce and 1 Hannaford extra spicy Italian sausage. And a homemade whole wheat and oat dinner roll with Vermont Butter and Cure cultured butter. And 2 glasses of Cholila ranch malbec.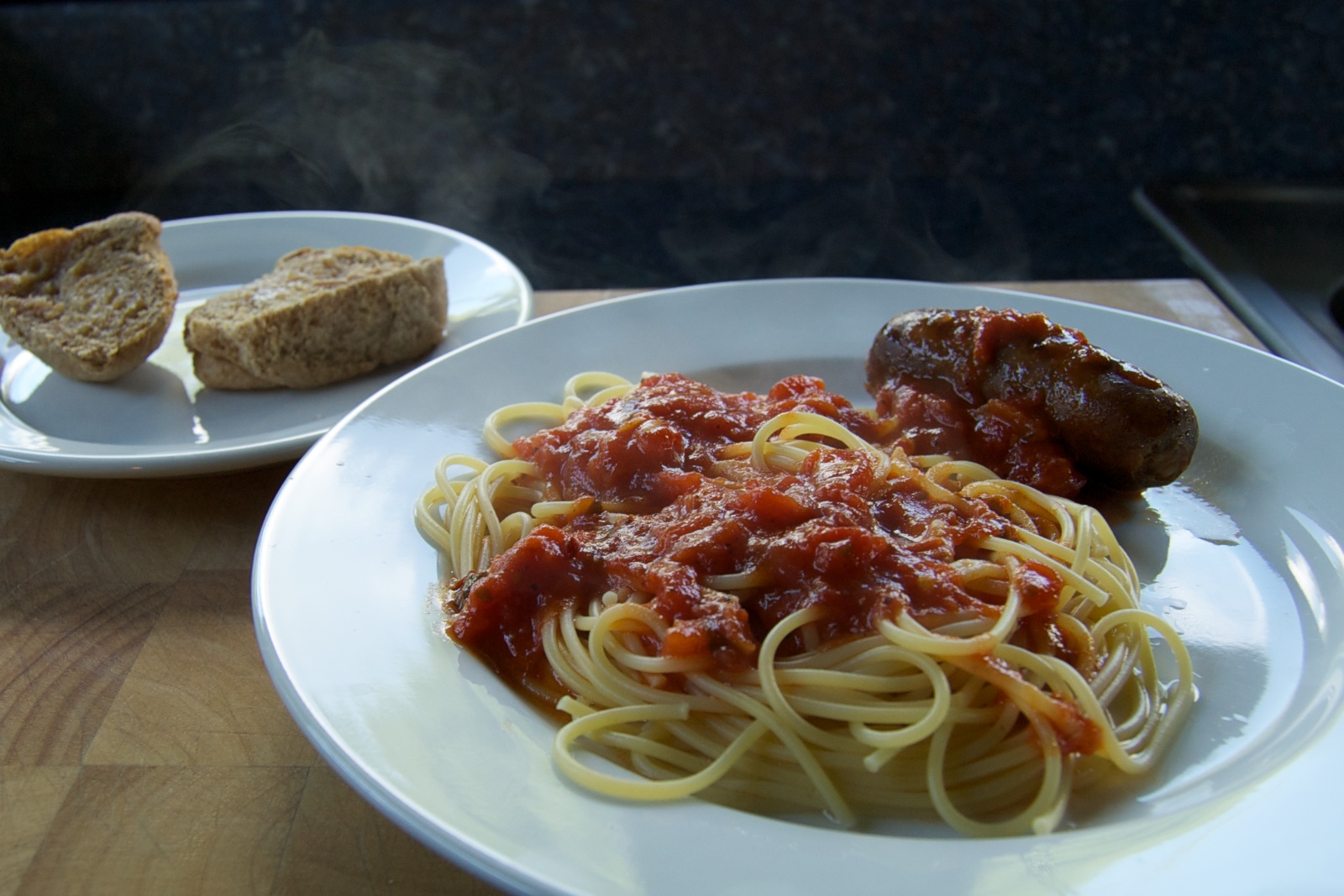 Weight at beginning of the day: 108.6 lbs. Weight at the beginning of the next day: 107.8 lbs.