What I ate: August 5, 2011
Breakfast: One egg, scrambled, bacon and toast (1/2 slice of Barowski's wheat bread) with Earth Balance spread.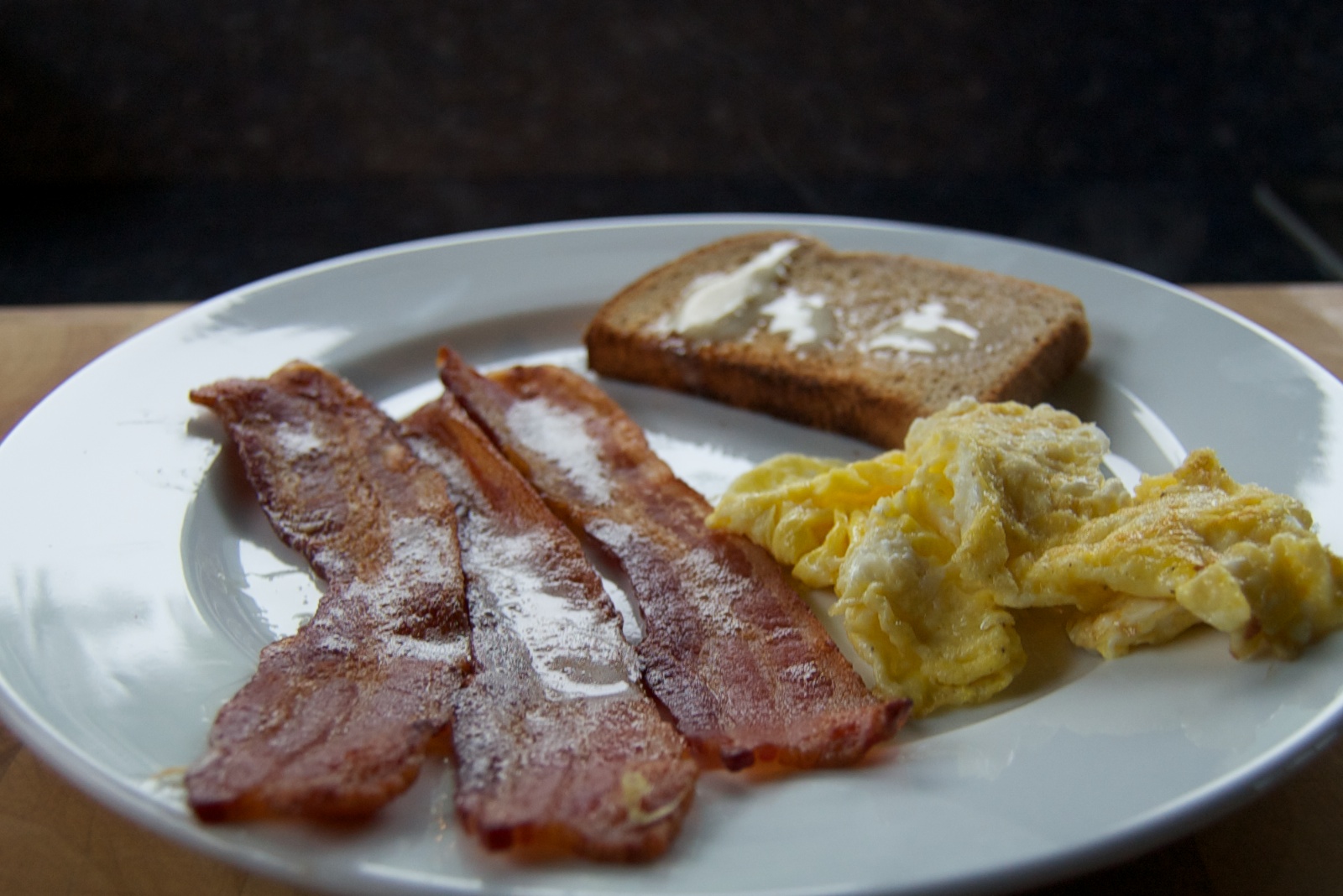 0.8 oz. peanuts. And a Spicy V8.
Lunch: Zucchini and bacon stir-fry , rice.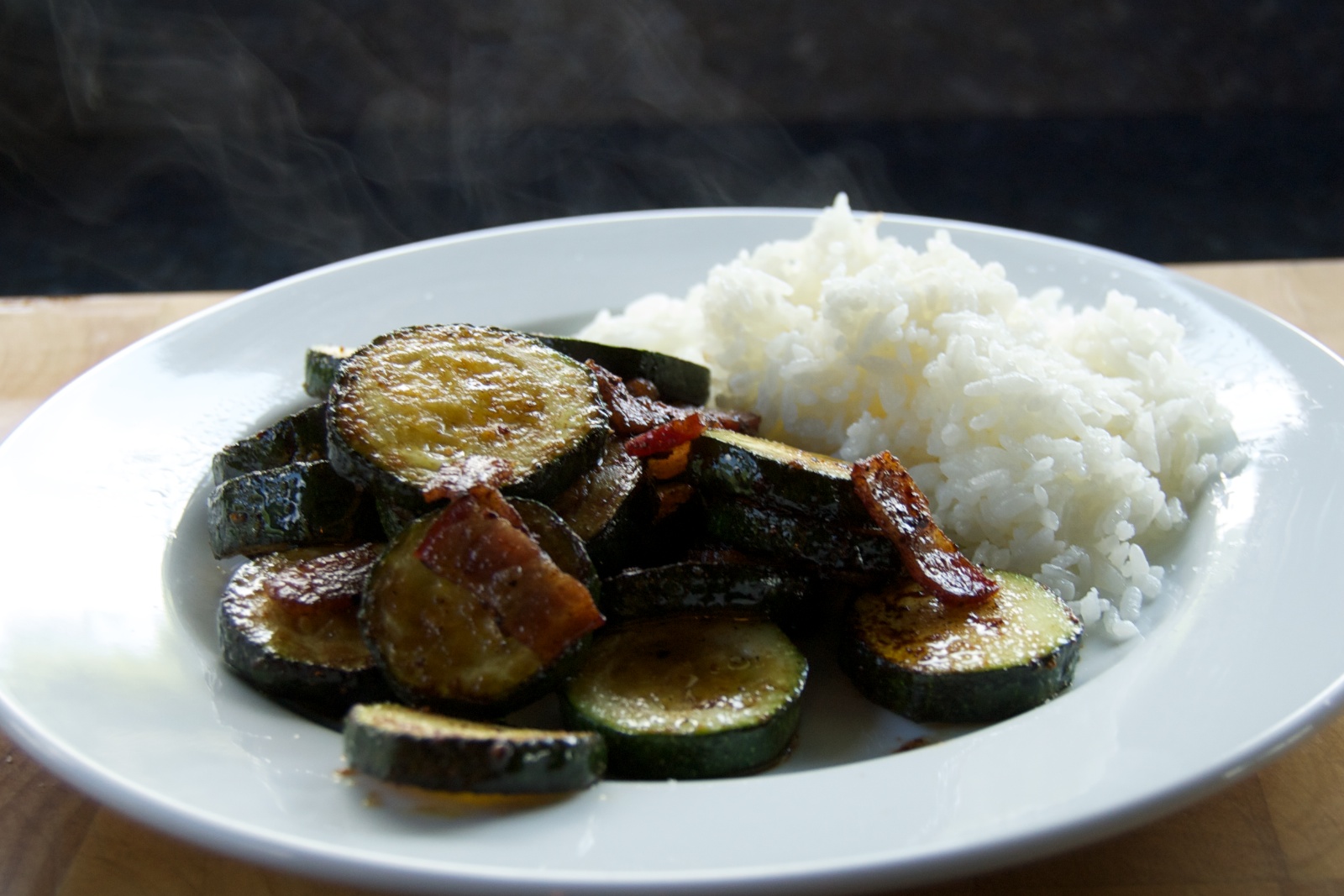 Dinner: Dinner: Baby back ribs with homemade barbecue sauce and fresh corn on the cob . And a Sierra Nevada pale ale.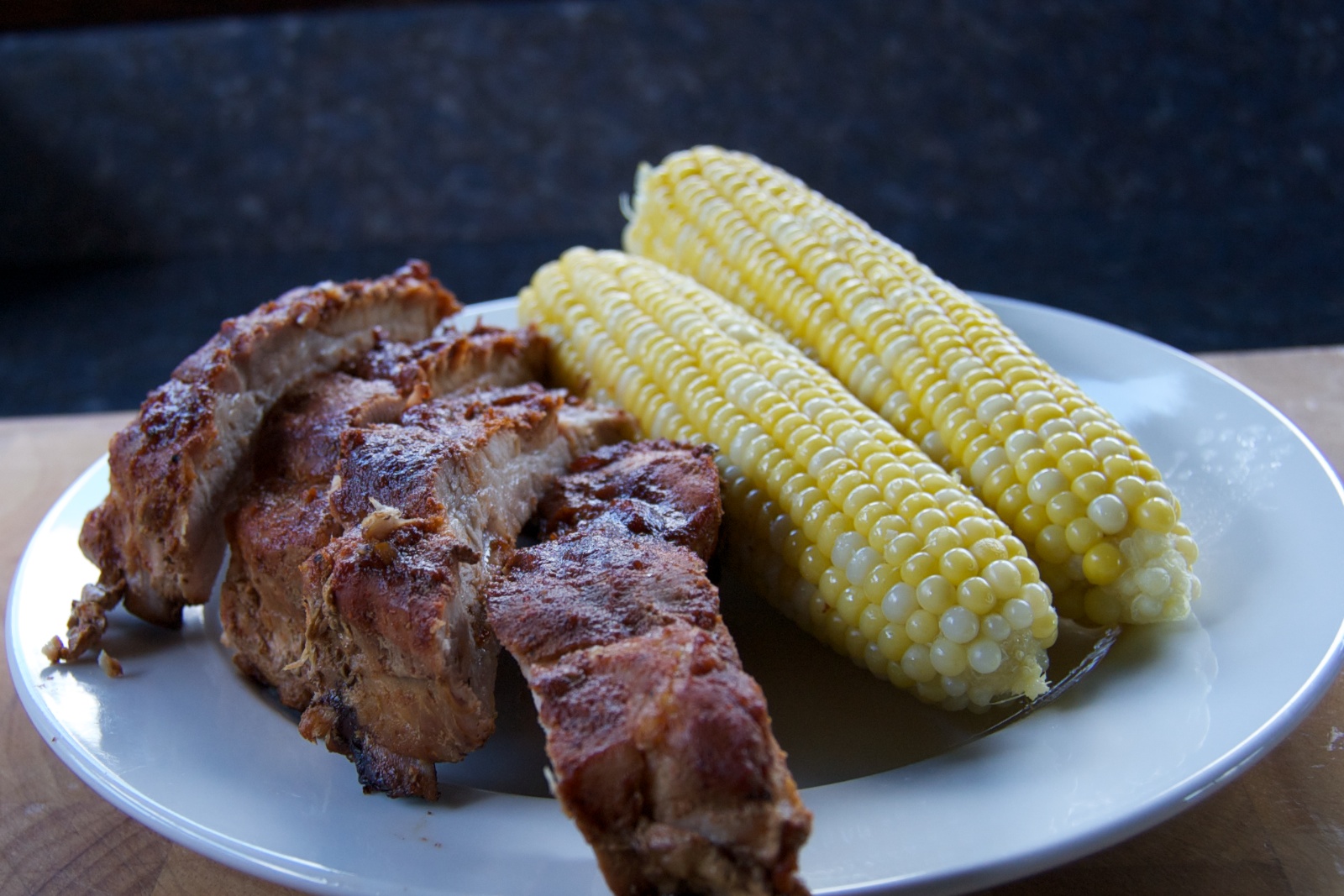 And 2 glasses of Aguaribay malbec with 2 strips of Dagoba lavender blueberry dark chocolate.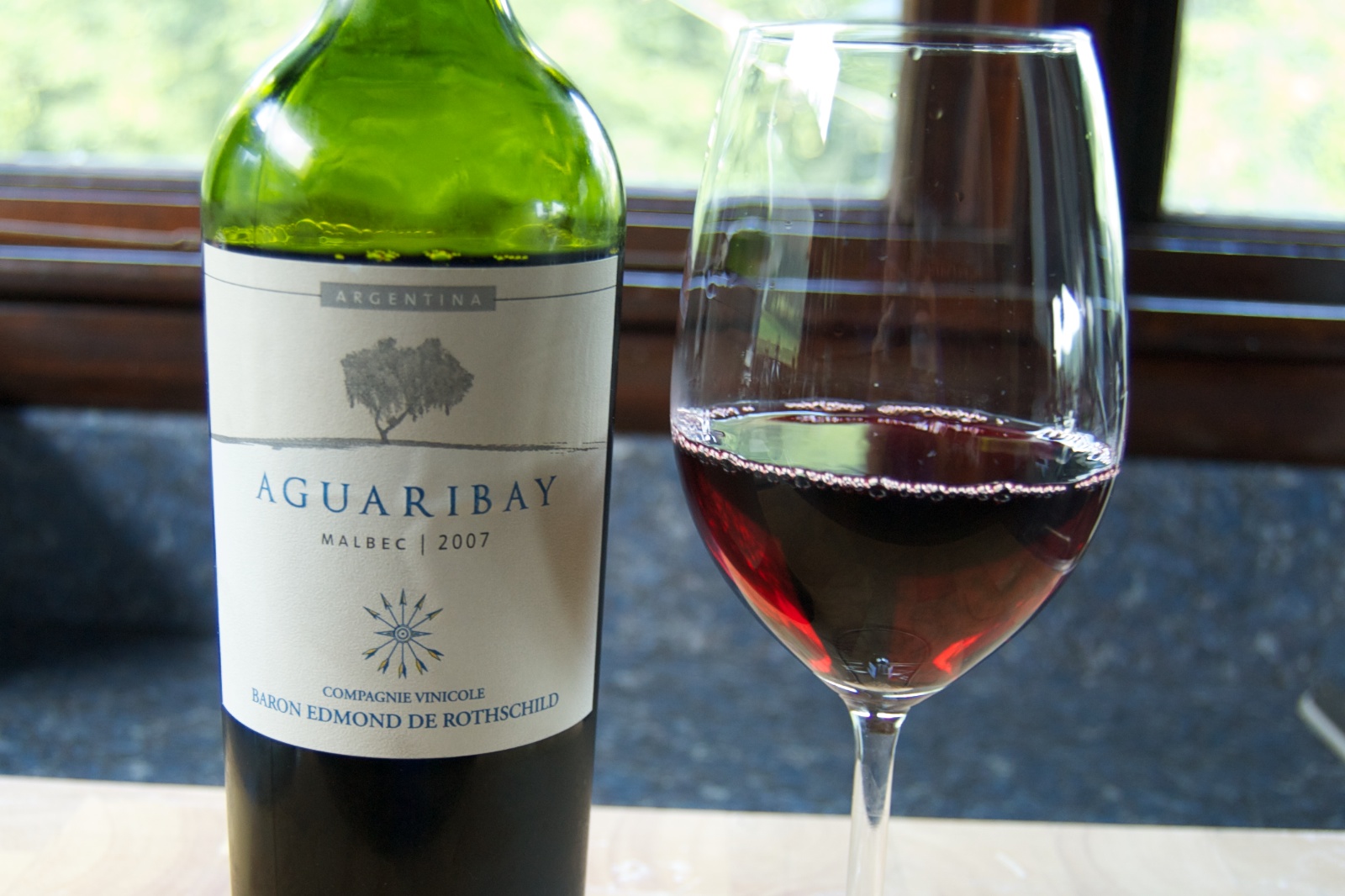 Weight at beginning of the day: 107.8 lbs. Weight at the beginning of the next day: 108.2 lbs.