What I ate: August 6, 2011
Breakfast: Waffles and bacon . Both previously cooked and frozen.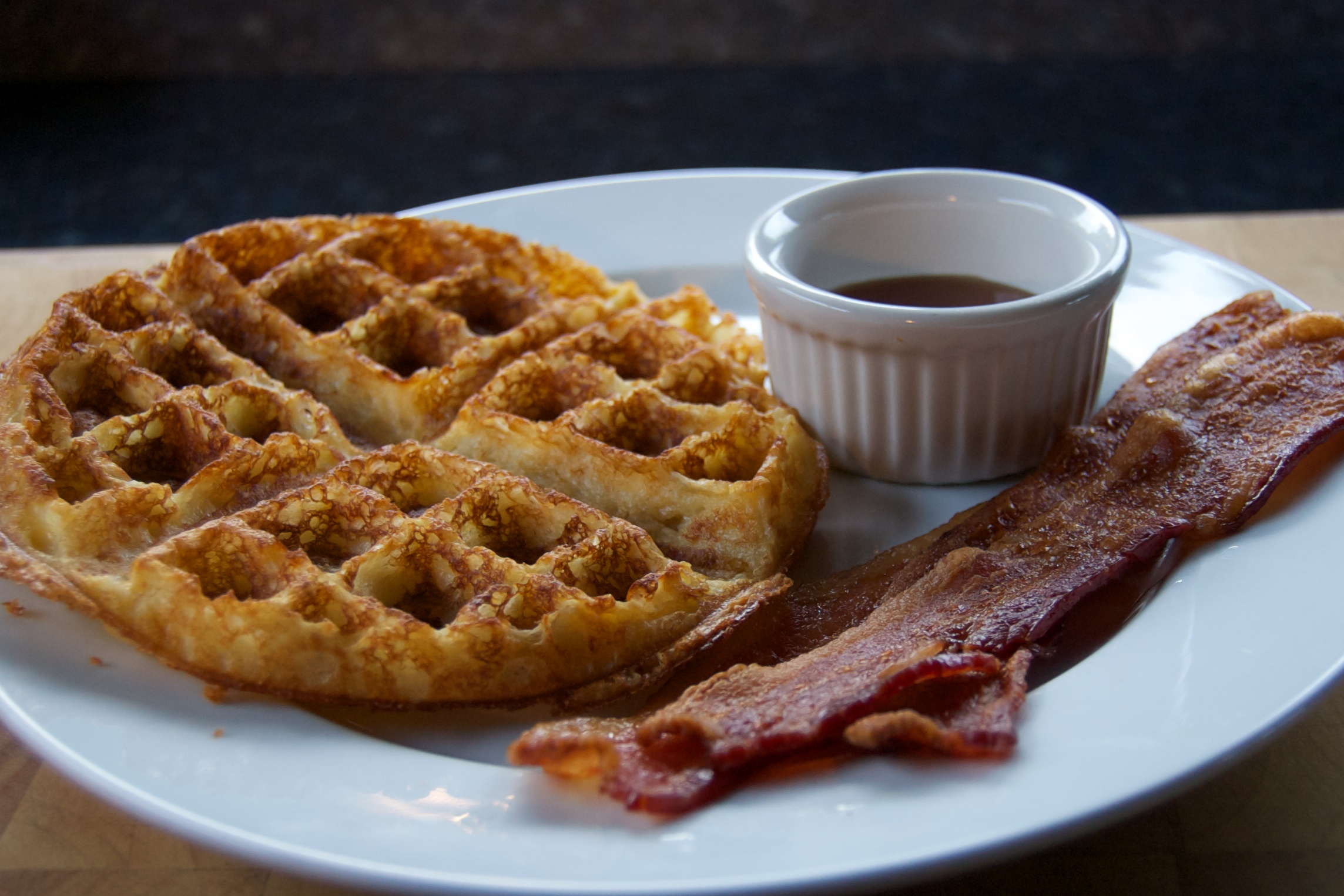 Lunch: Roast beef sandwich and Kettle Chips barbecue potato chips. With 3.0 oz. homemade eye of round roast beef, 1 slice of Barowski's wheat bread cut in half, horseradish, mayo and lettuce.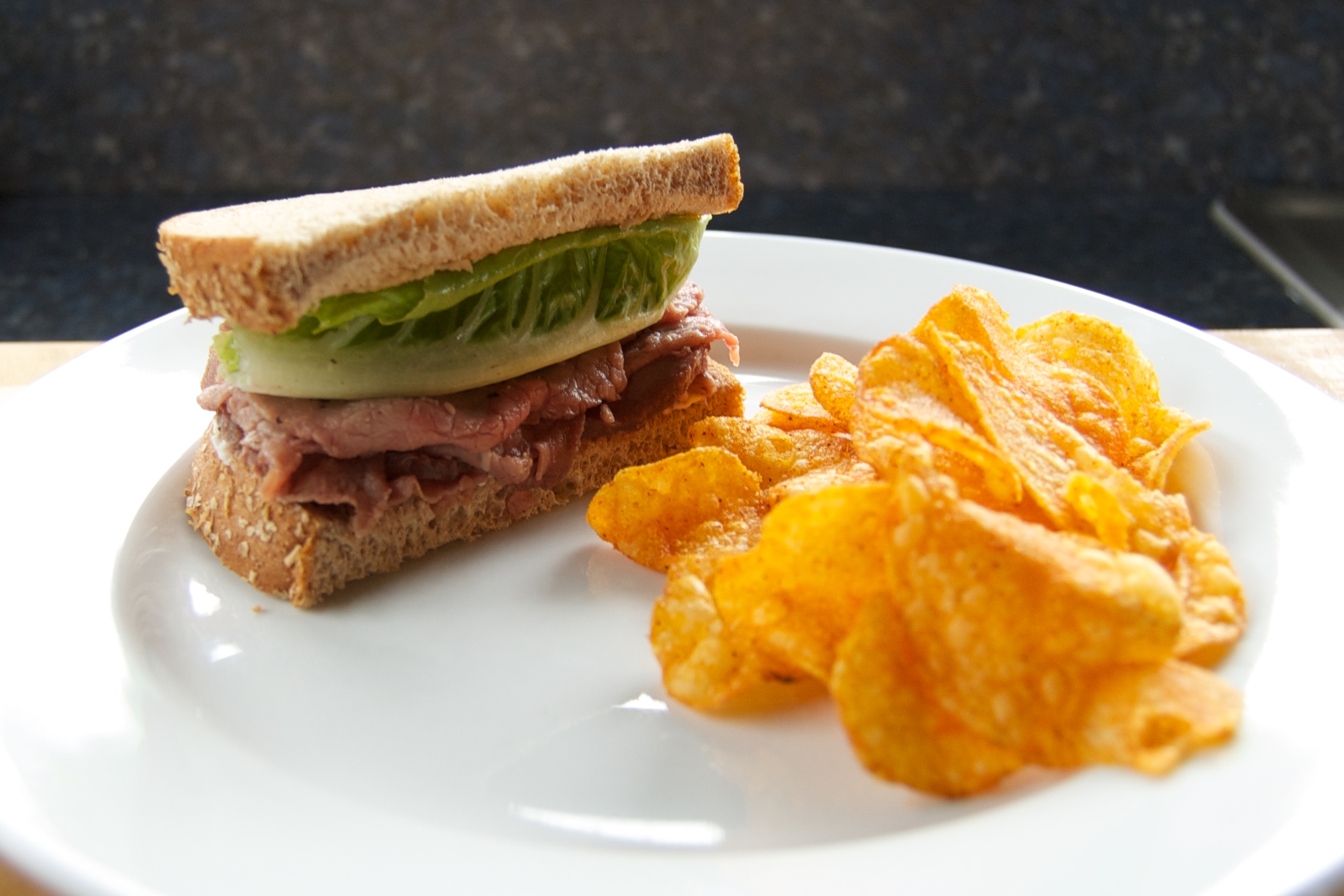 I made a batch of Japanese-style chicken curry which was going to be my dinner, but I instead opted for…
Dinner: Cheeseburger and fries. And 2 glasses of Aguaribay malbec.
This is one of the burgers I made with homemade ground beef, which is to say I took a chuck steak and ground it up in my food processor. I will be doing that from here on out, because this was a really good burger and I like knowing exactly what's in it. And my ground steak is much less likely to contain e-coli than grocery store ground beef, which is a good thing, because I cook my burgers medium rare, 133°F, too low of a temperature to kill e-coli.
The burger was 5.8 oz. before cooking and is on a Barowski's wheat hamburger bun. With Cabot cheddar. The French fries were frozen, but I deep fried them.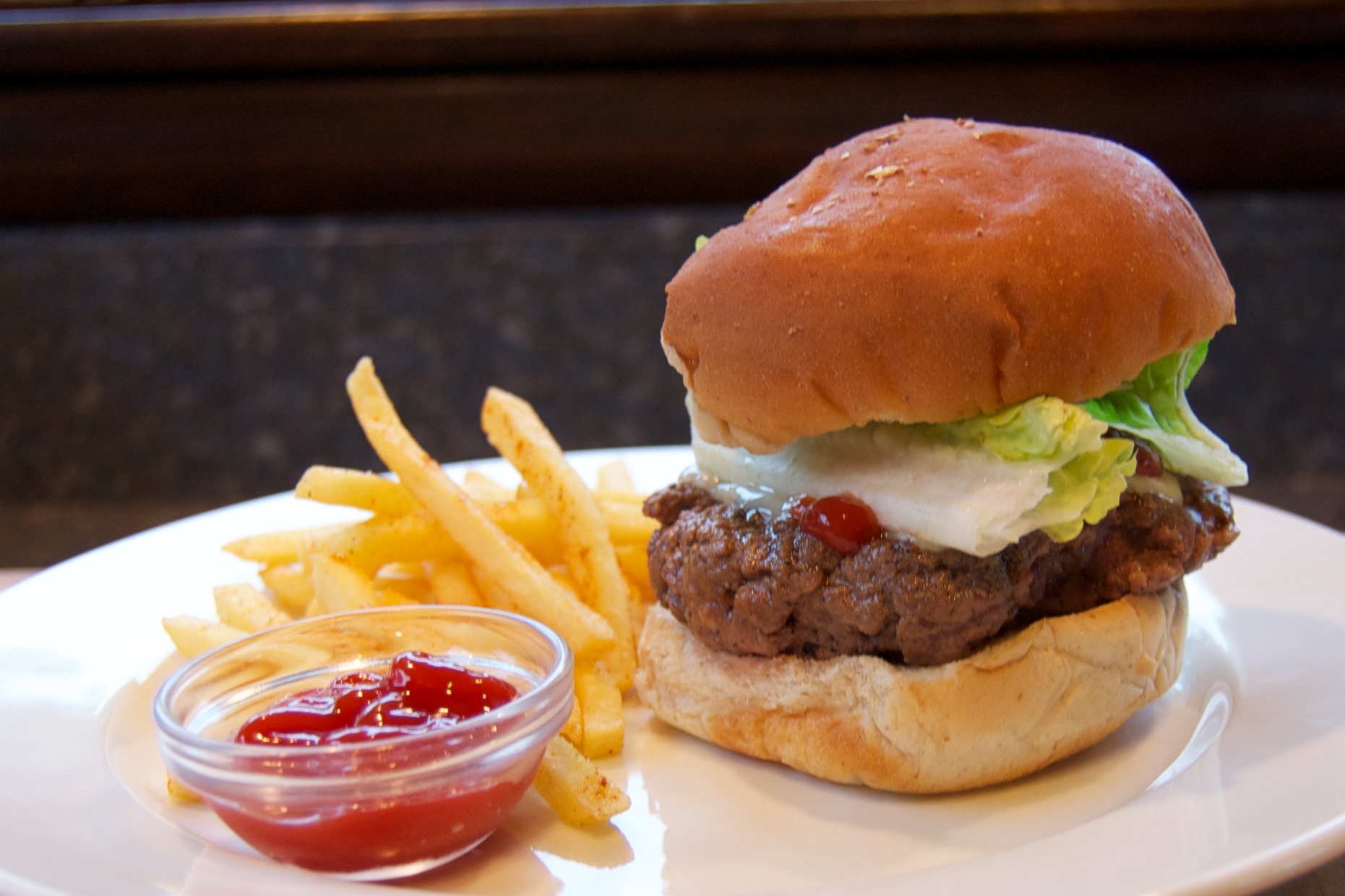 Dessert: 2 strips of Dagoba xocolatl chocolate bar.
Weight at beginning of the day: 108.2 lbs. Weight at the beginning of the next day: 108.0 lbs.