Nachos!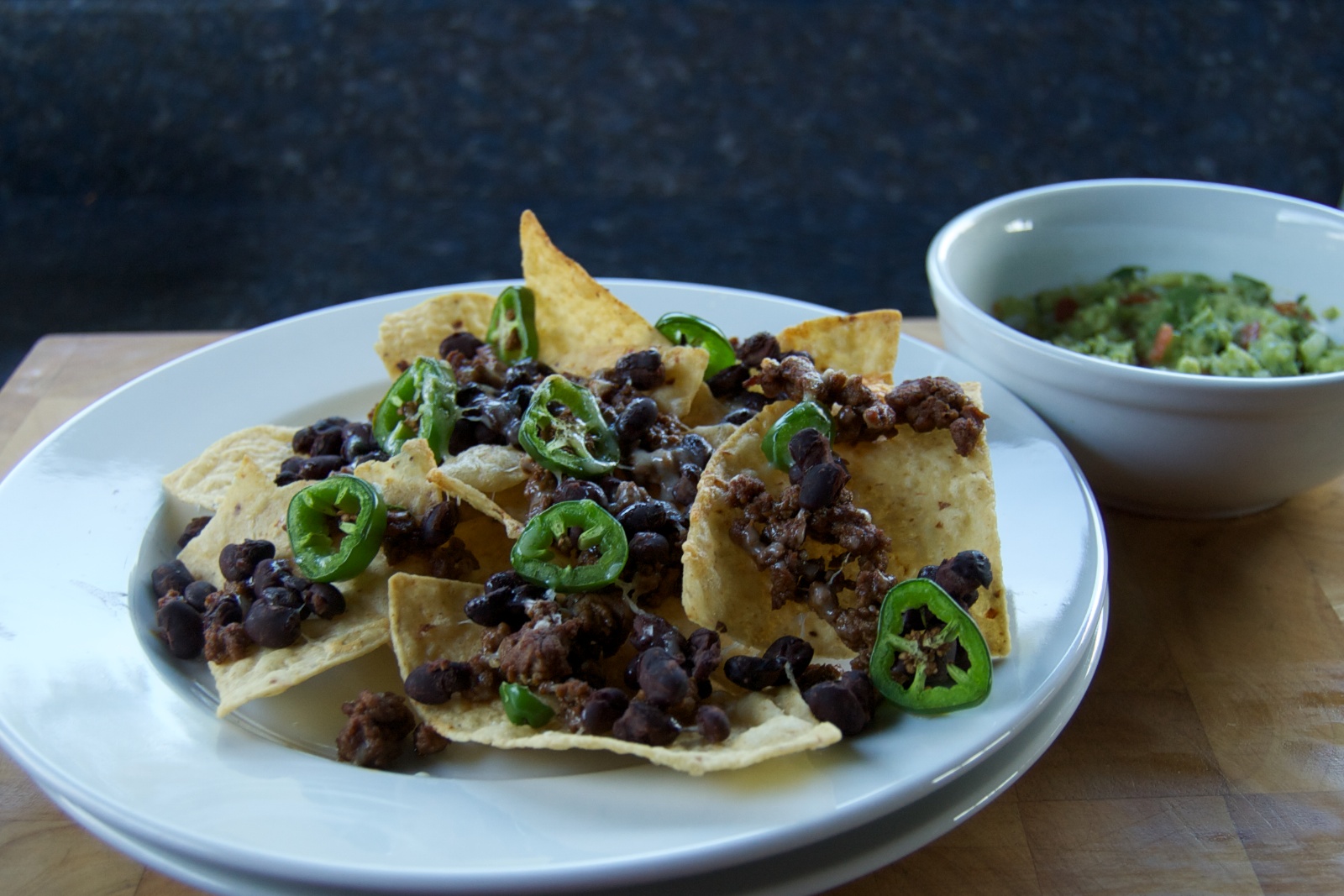 I had a sudden craving for nachos today, and what do you know, it's actually National Guacamole Day !
Normally I have pre-cooked, vacuum sealed and frozen taco seasoned ground beef, but, much my surprise, I was out.
I've started making my own ground beef from chuck steak, for hamburgers. When you start with a steak you know exactly what the quality is, where it came from and it's much less likely to contain e-coli, which is important since I like my burgers rare to medium-rare (133°F, not 160°F needed to kill e-coli).
Taco beef is cooked through but since I wasn't planning on making it I went to the tiny grocery store in town and I was a little concerned about the ground beef. Antibiotic-free, grass fed beef it was not. So I bought a cheap chuck steak: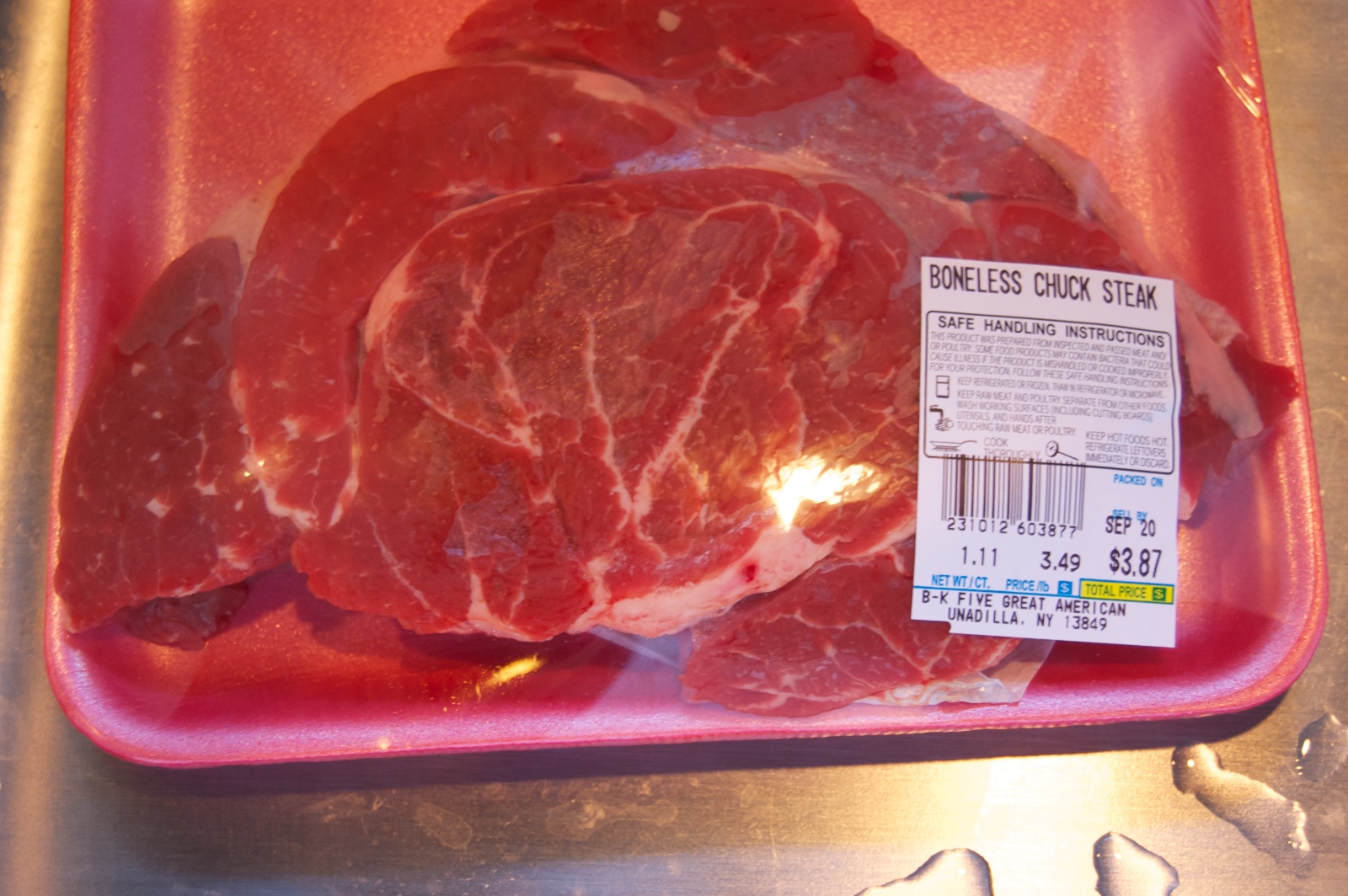 I removed some of the tough connective tissue and a little fat, cut it into 1" cubes and into the food processor it went. It doesn't take long - maybe 15 seconds. I now have a meat grinder and I have to say it does a better job, but the food processor works pretty well.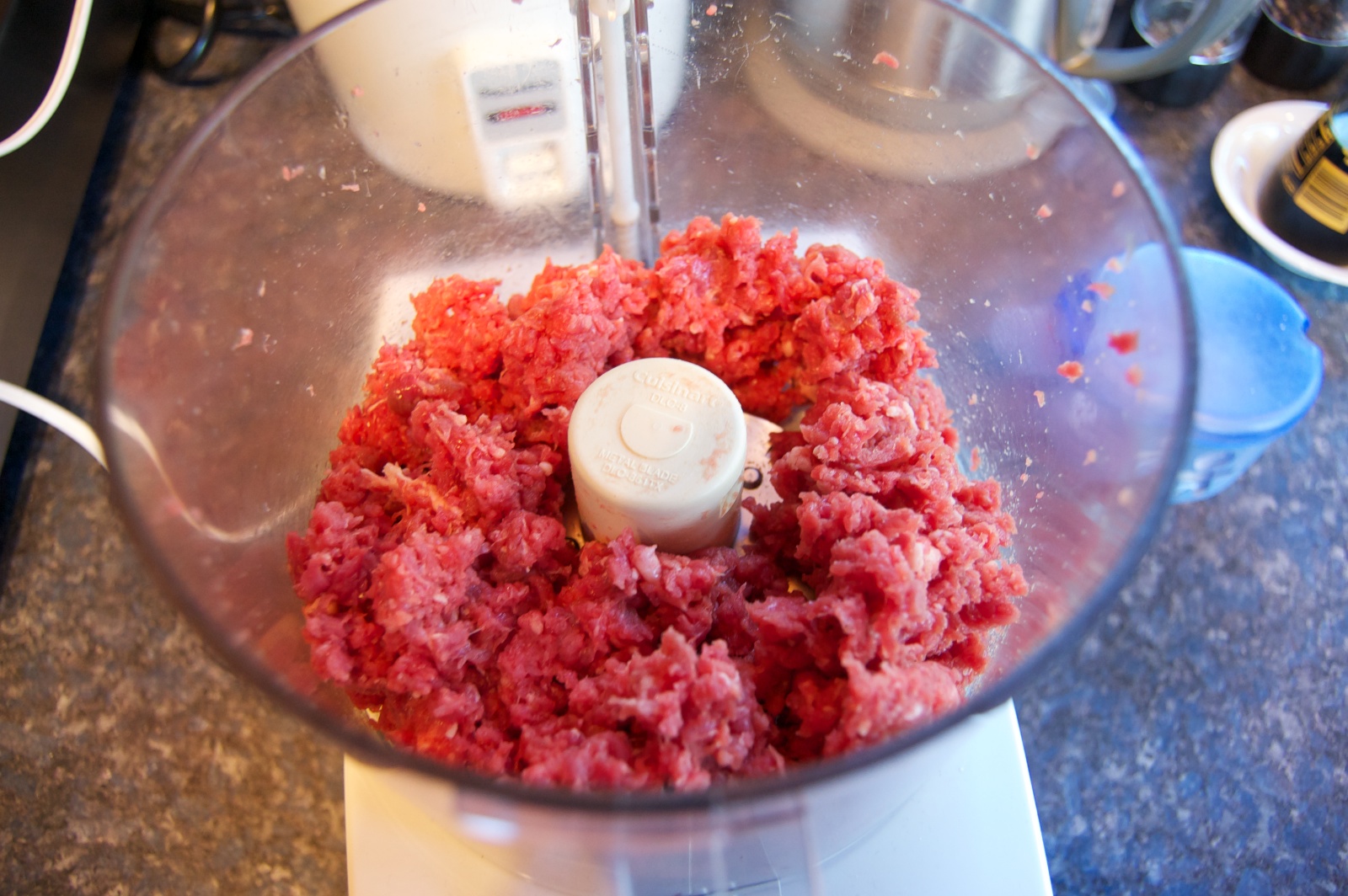 Almost done!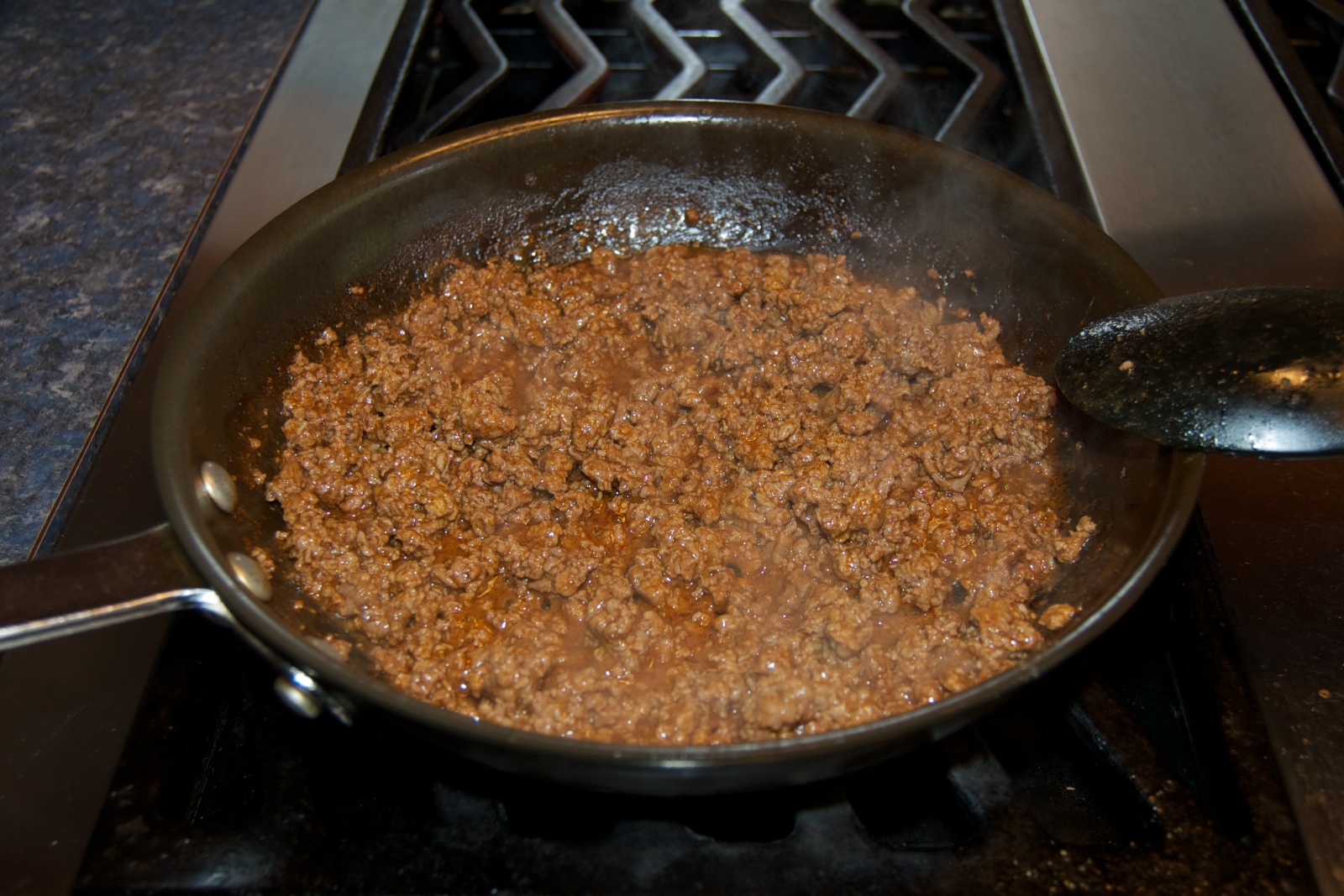 I prepared a batch of homemade guacamole which often happens the day after sushi day, because I use half of an avocado in sushi, vacuum seal the other half with the pit and it lasts for a day (maybe two) in the refrigerator.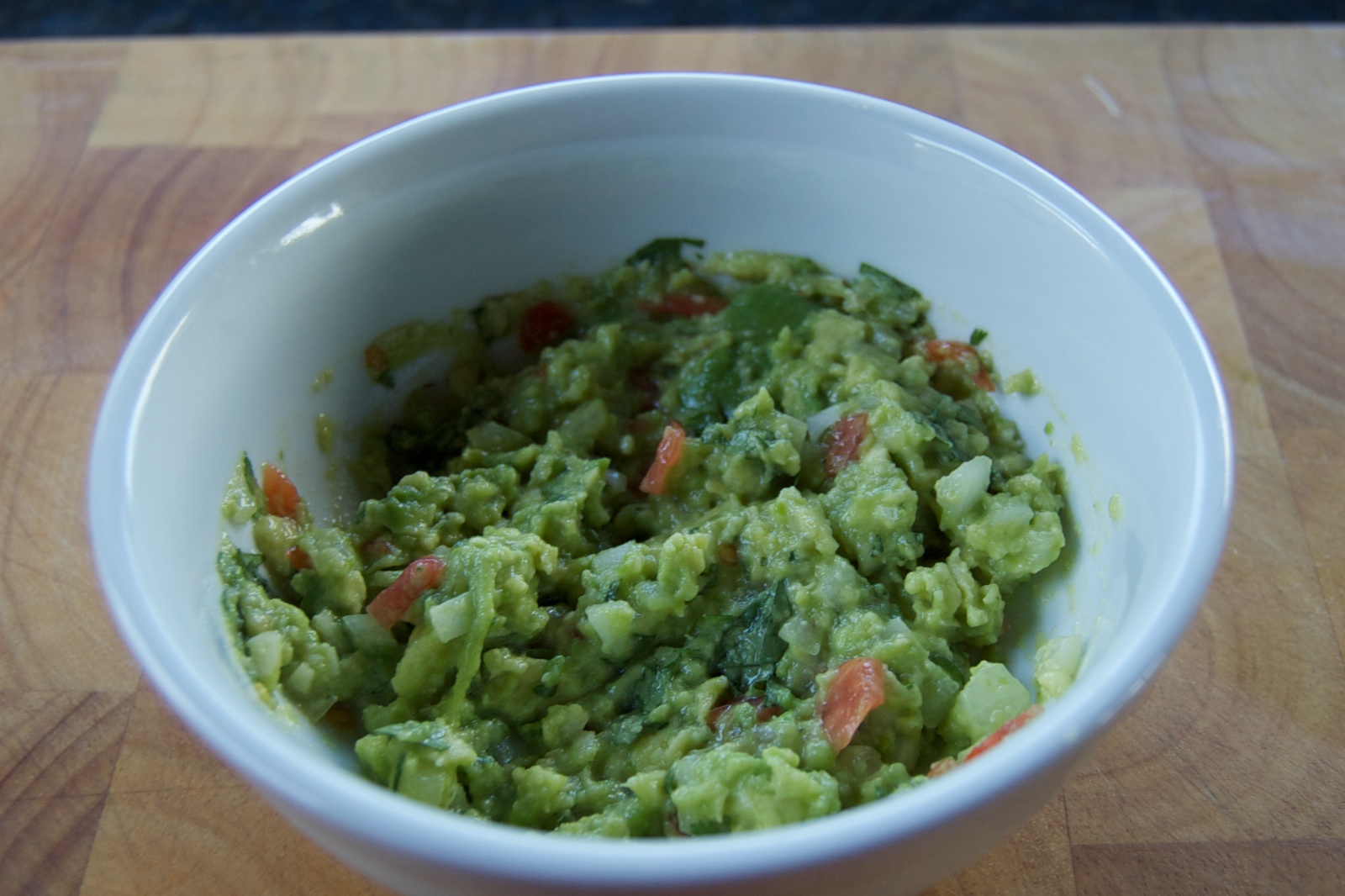 And it all comes together: tortilla chips, taco beef, black beans, japaleños, cheddar cheese. And an Ommegang Abbey Ale.
And in case you wondered how I plate nachos like that - my dinner plates are oven safe so I just bake a serving of nachos on the plate for 8 minutes at 350°F. The second plate underneath it is so I can pick it up without a towel since the top plate is HOT.
Obviously you could omit the beef and it would be vegetarian. And cheese and it would be vegan.