What I ate: September 15, 2011
Breakfast: One egg, scrambled, bacon and toast (1/2 slice of Barowski's wheat bread) with Earth Balance spread.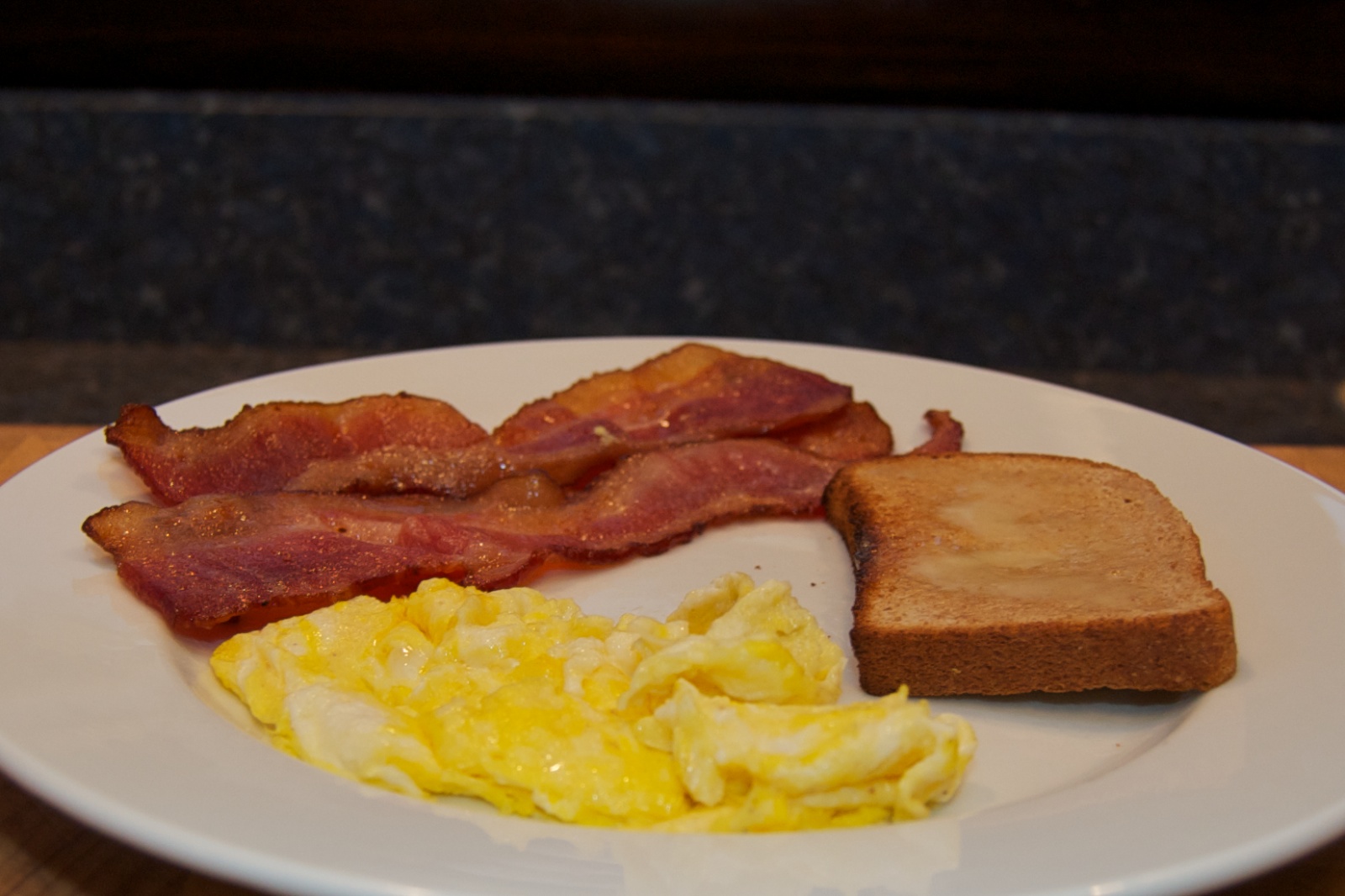 Snack: 0.7 oz. peanuts.
Lunch: Beef with broccoli and scallions, rice.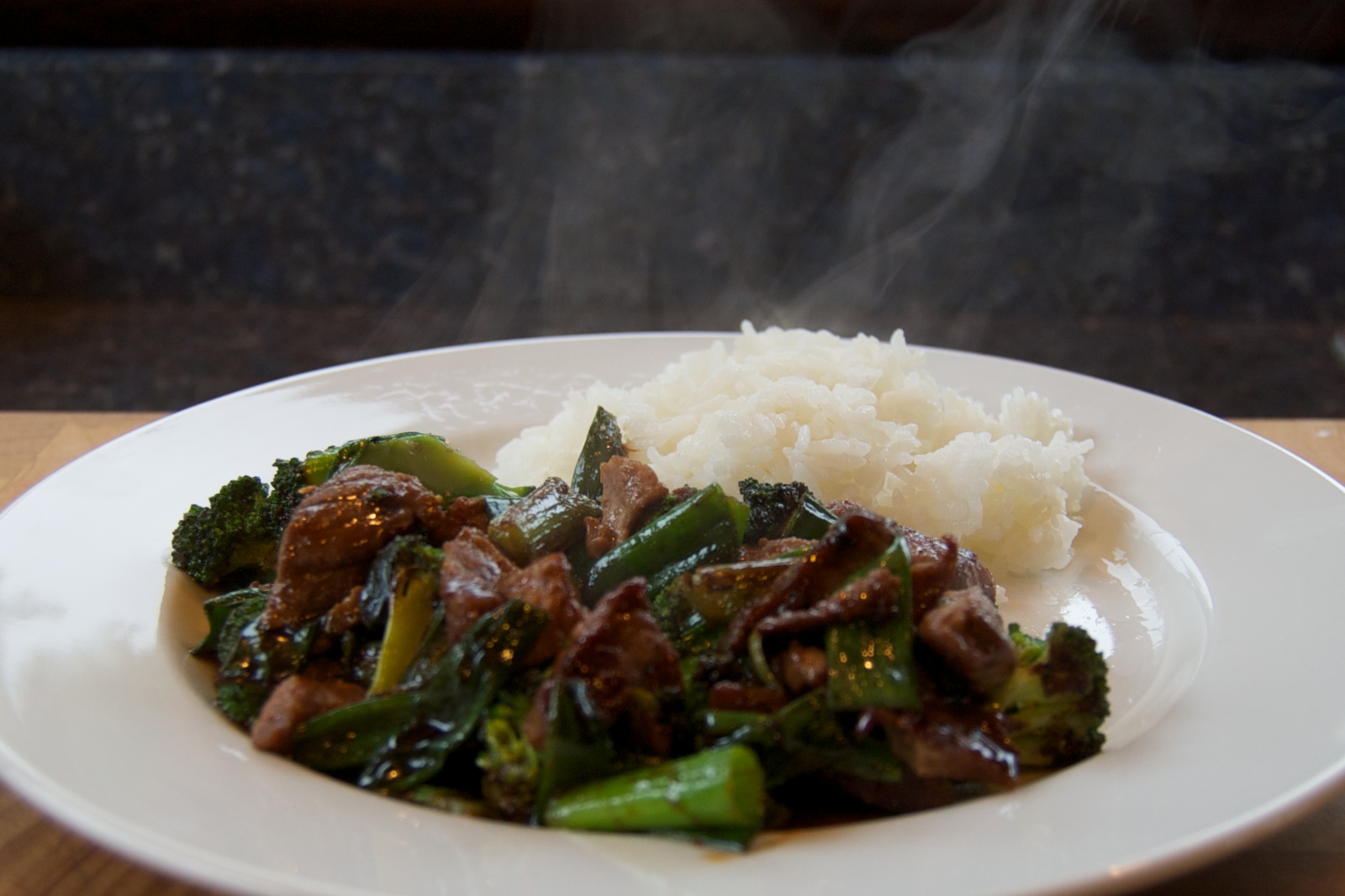 Snack: 0.7 oz. peanuts and a Spicy V-8.
Dinner: Sushi platter. Tuna sashimi, spicy tuna nori rolls and cucumber, avocado, carrot and tuna rolls. And a glass of Momokawa Pearl cold sake. Not a glass of milk. I'm not sure if I'm a huge fan, it's kind of like drinking a glass of alcoholic rice, but it was interesting to try.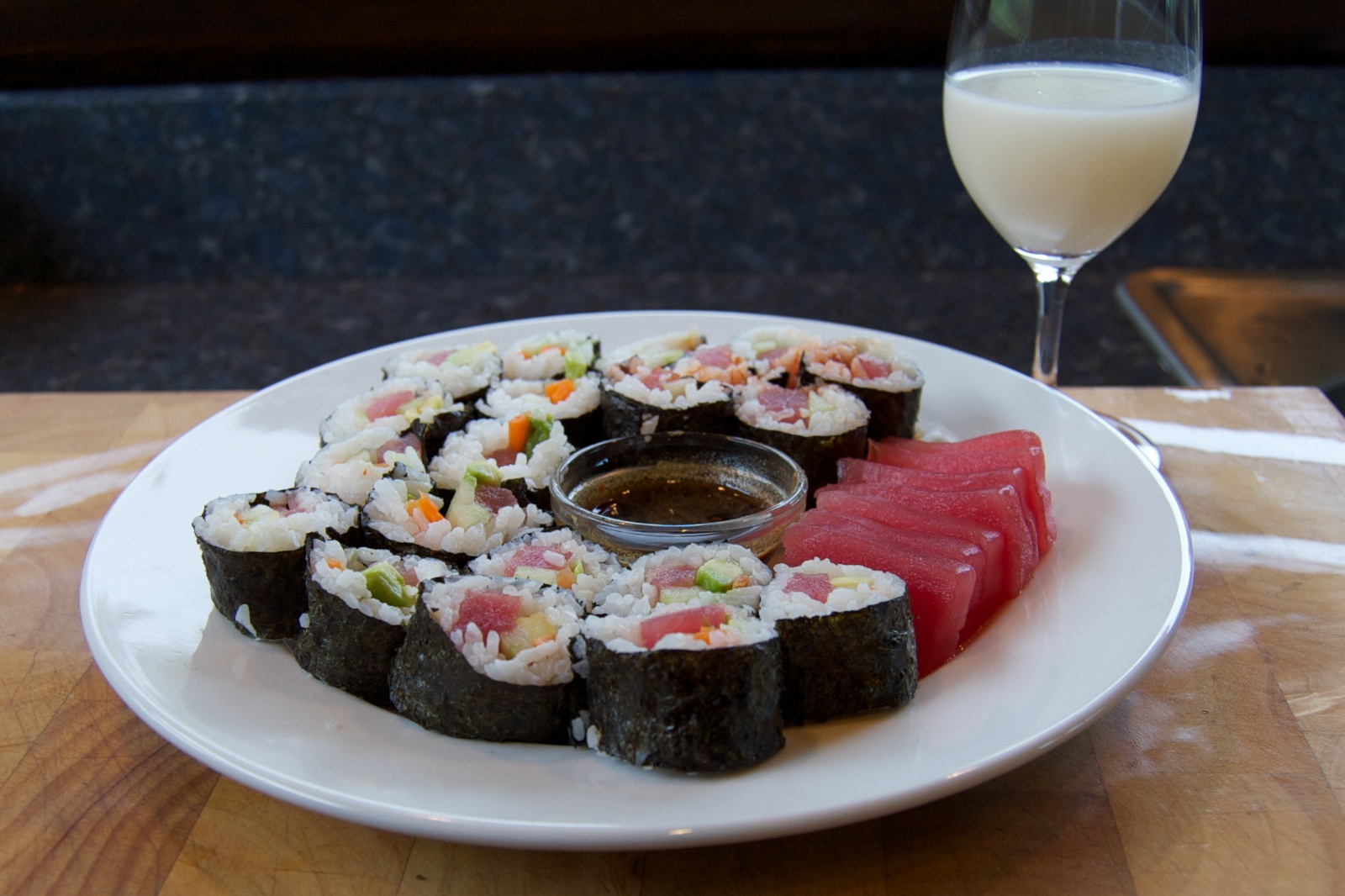 Dessert: 2 glasses of Alamos malbec. And 2 strips of Dagoba xocolatl chocolate bar.
Weight at beginning of the day: 110.2 lbs. Weight at the beginning of the next day: 109.8 lbs.