What I ate: October 15, 2011
Breakfast: Corned beef hash, 1 scrambled egg and 1/2 slice of Barowski's wheat bread toast with Earth Balance spread. That's 1/3 of a 15 oz. can of hash, which is actually the recommended serving size. And a mimosa.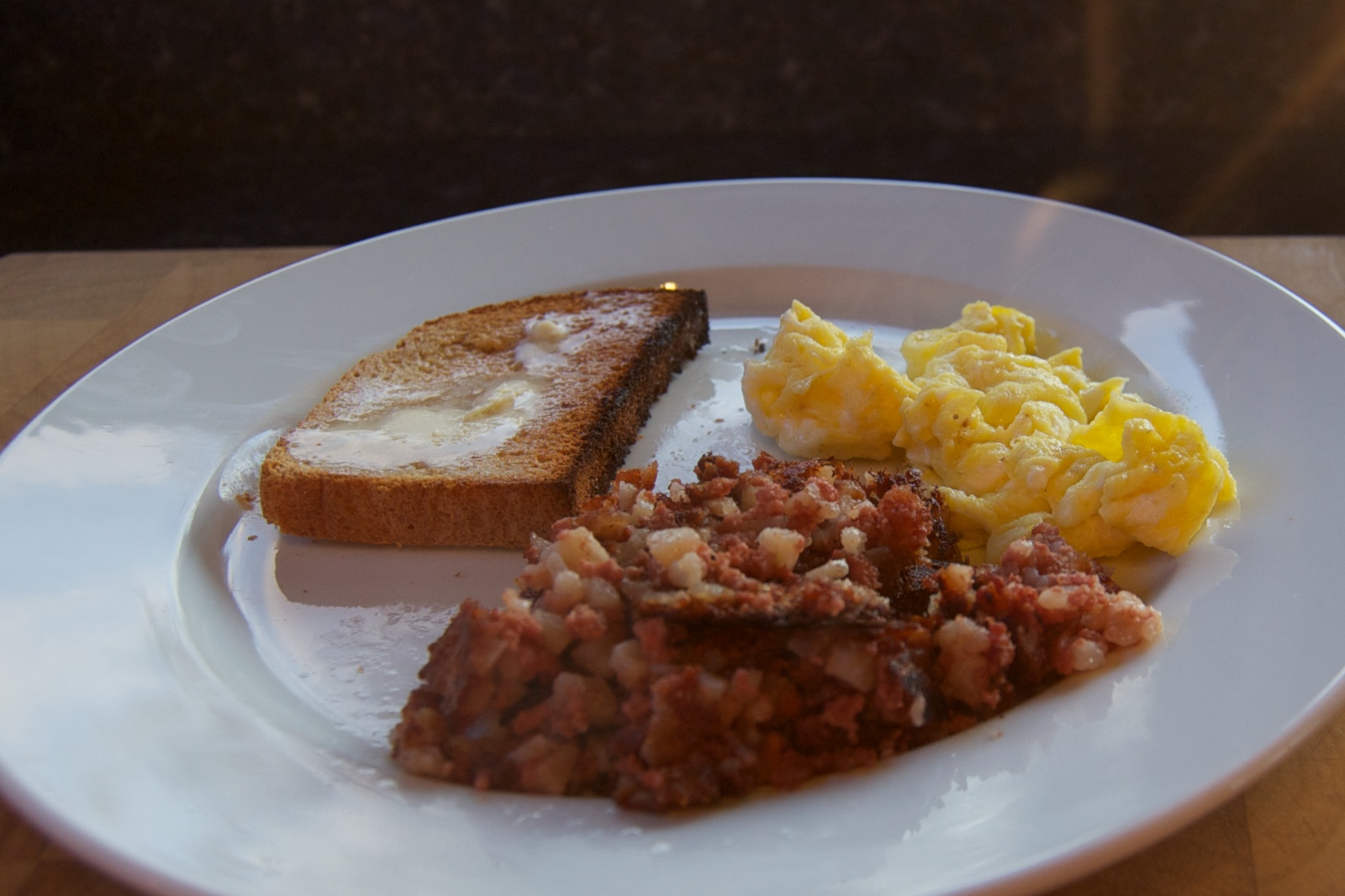 Note there is much less food on this plate than the corned beef hash with eggs, toast and home fries at The Wayside in Montpelier, Vermont.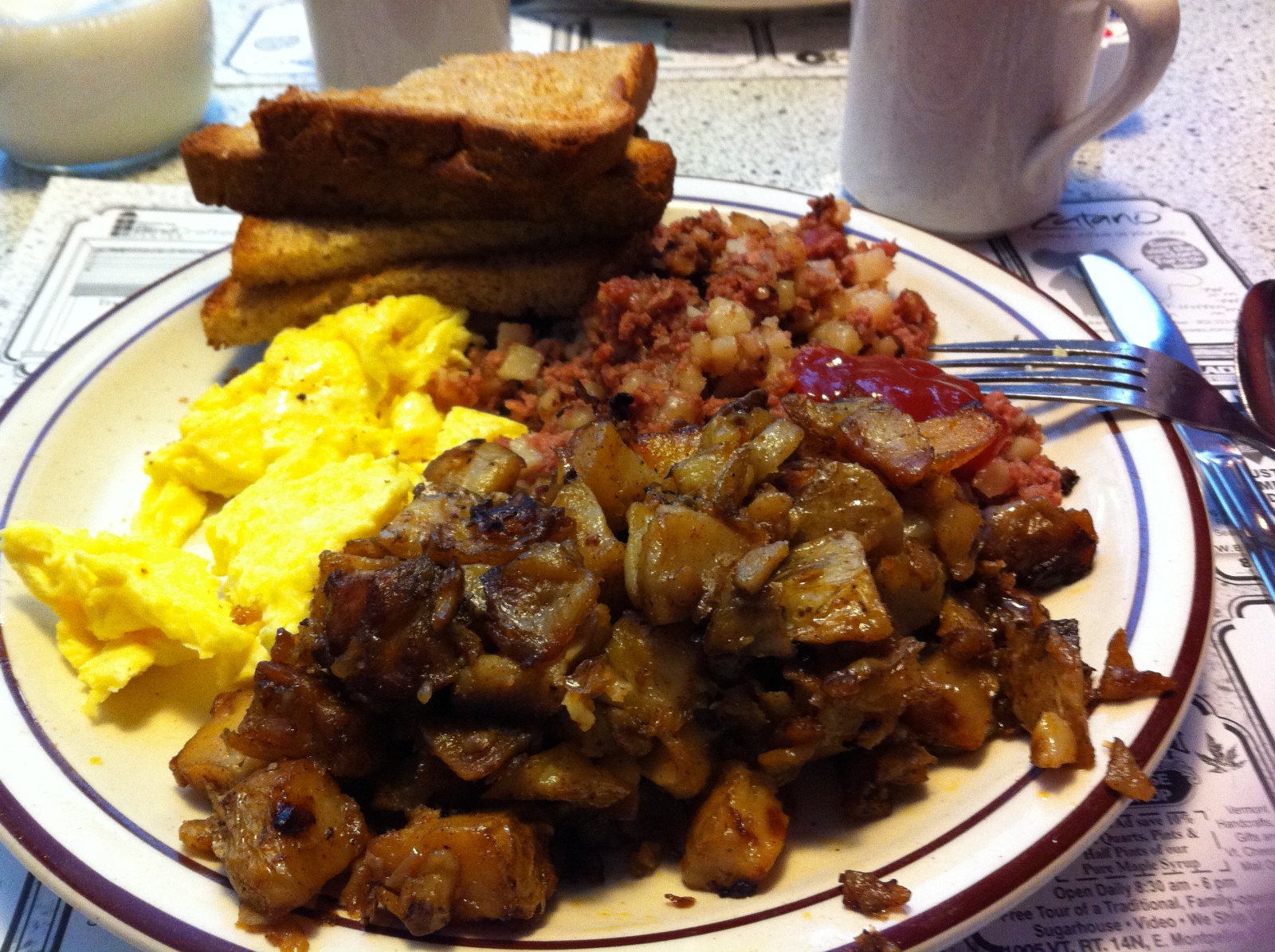 Lunch: Ham and cheese sandwich and Kettle Chips barbecue potato chips. 3.0 oz. ham on 1 slice of Barowski's wheat bread, cut in half.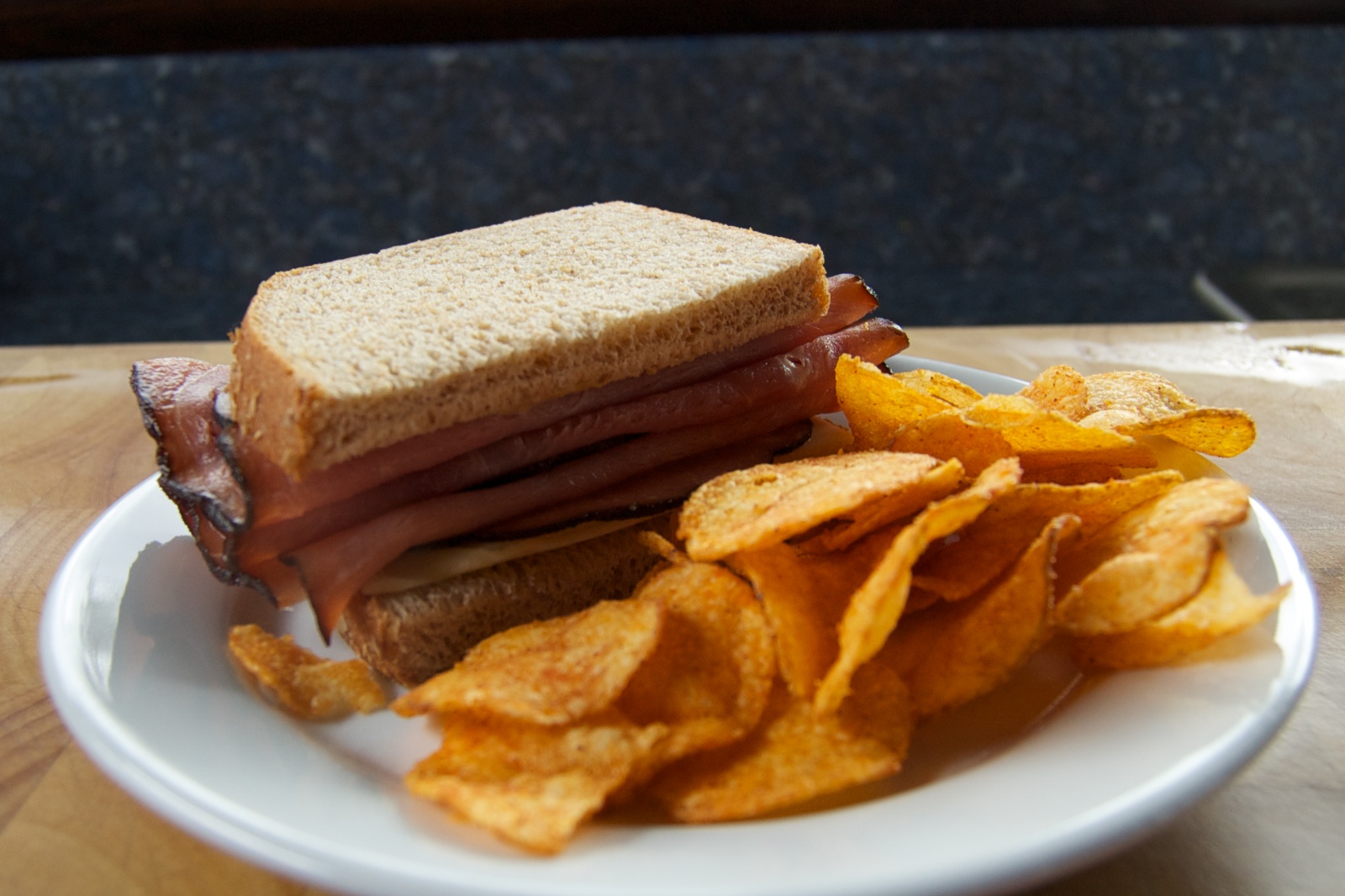 Walked to the Village Variety, 1.55 miles (total).
Snack: A Spicy V-8.
And later, two Kashi roasted garlic crackers ("natural Triscuits") with Cabot cheddar cheese and a half glass of Redcliffe sauvignon blanc.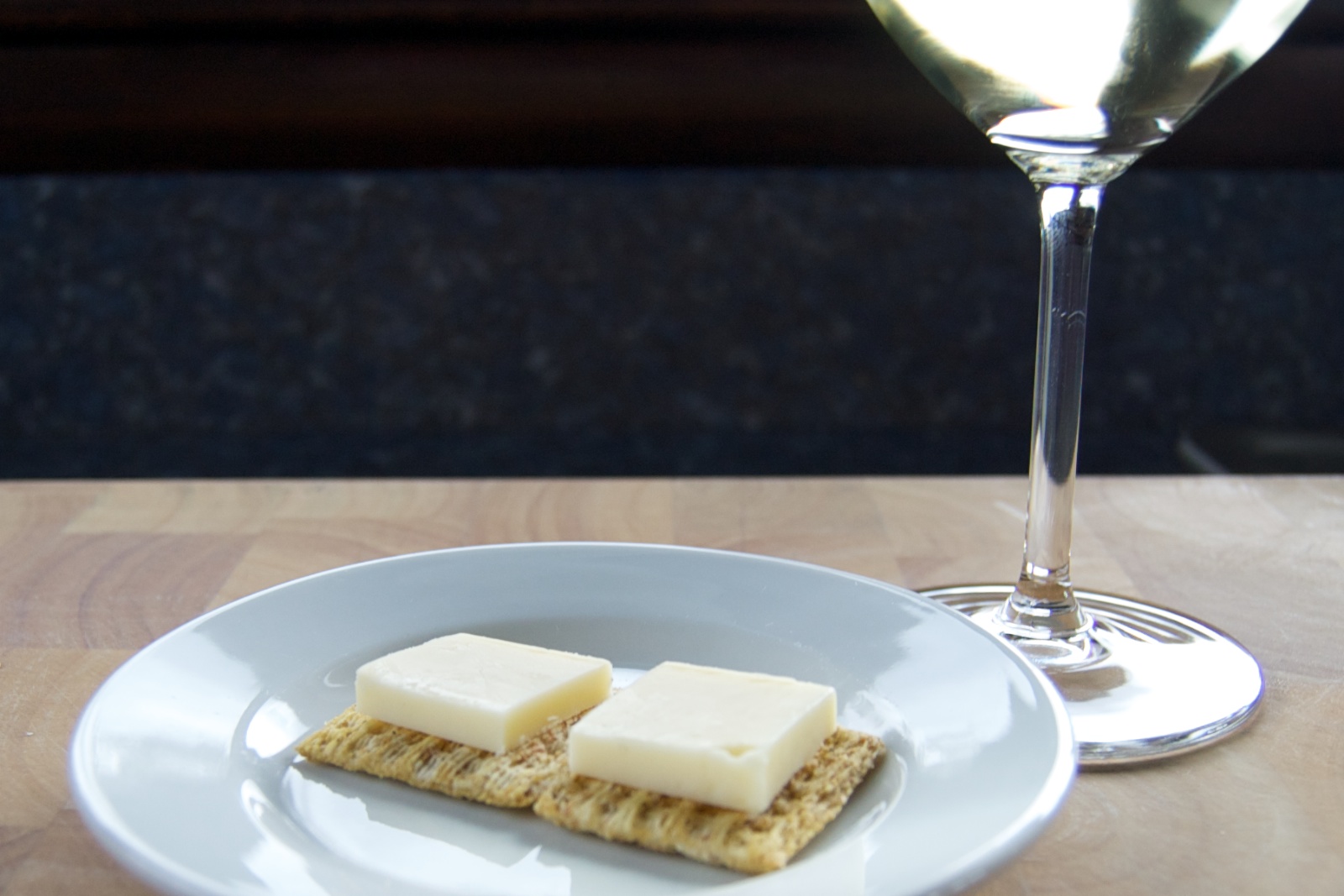 Dinner: Spaghetti with Italian sausage. With Aguaribay malbec.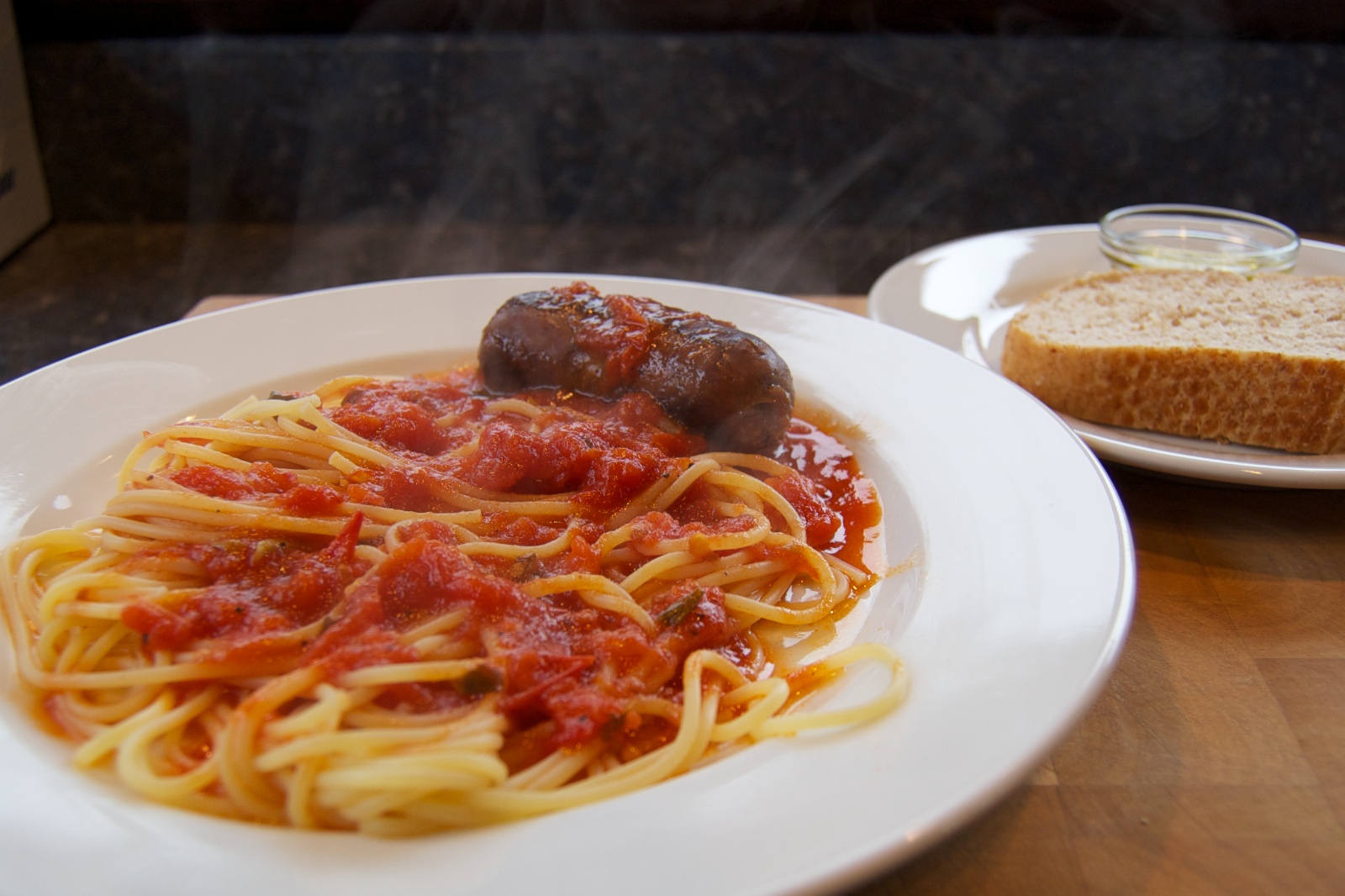 My original menu was roast beef, rice, gravy and broccoli but a friend mentioned on Facebook that she was having spaghetti for dinner and that sounded better. That's 1.9 oz. of pasta (dry weight, before cooking), 4.2 oz. Nature's Place marinara (previously frozen), 1 spicy Italian sausage (previously cooked and frozen) and 1 slice of wheat Italian bread (previously frozen) with olive oil. I have homemade pasta sauce in the freezer as well, but I figured I'd use up the rest of the jar sauce first.
Dessert: 2 strips of Dagoba lavender blueberry dark chocolate.
Weight at beginning of the day: 110.2 lbs. Weight at the beginning of the next day: 110.0 lbs.