Meatballs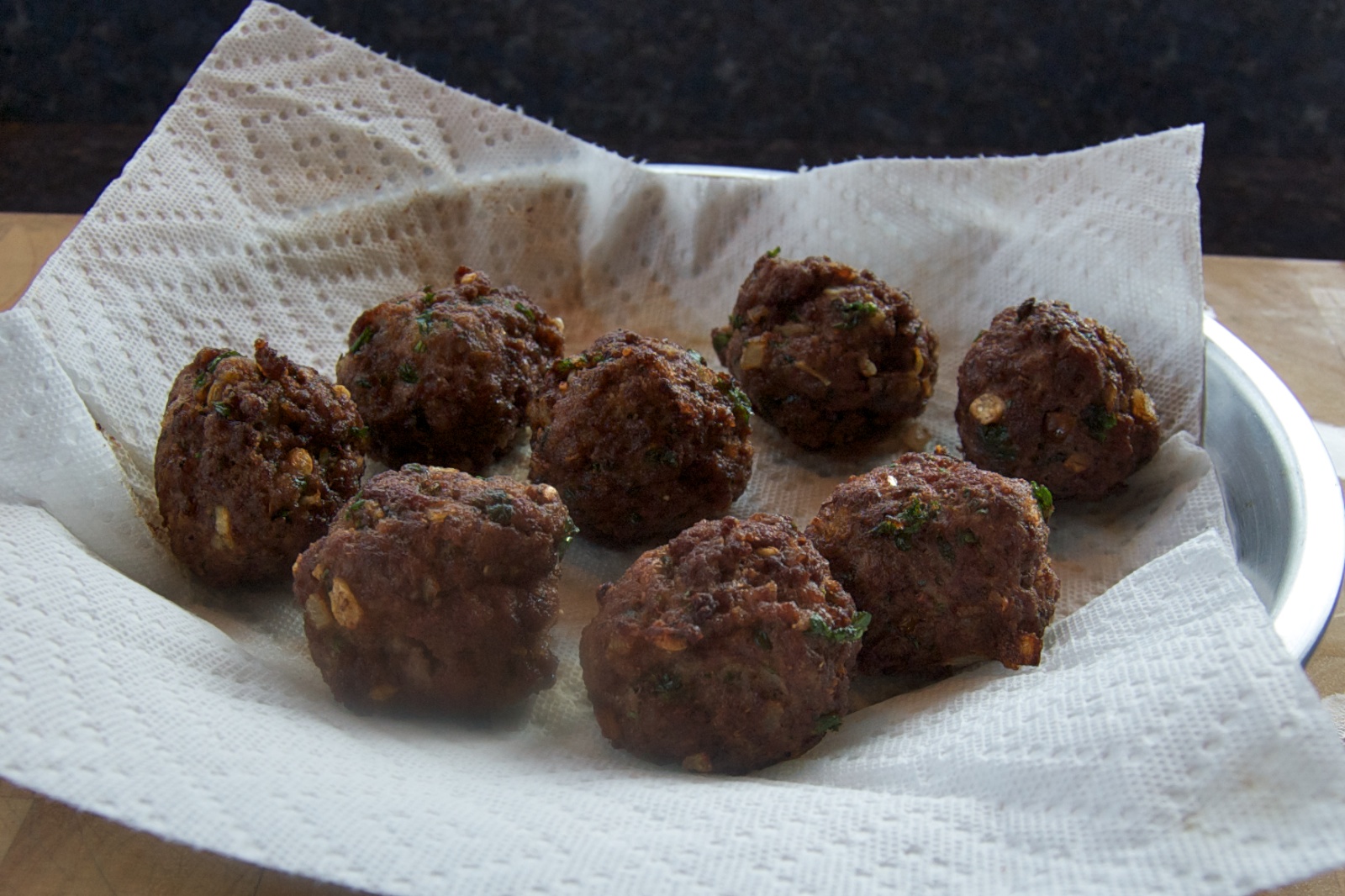 This is my recipe for very tasty though somewhat equipment-intensive meatballs. Makes about 8 meatballs.
A clove of garlic, minced. A handful of parsley, minced. A half an yellow onion, diced. Sweat the onion and garlic in a sauté pan over low heat until softened.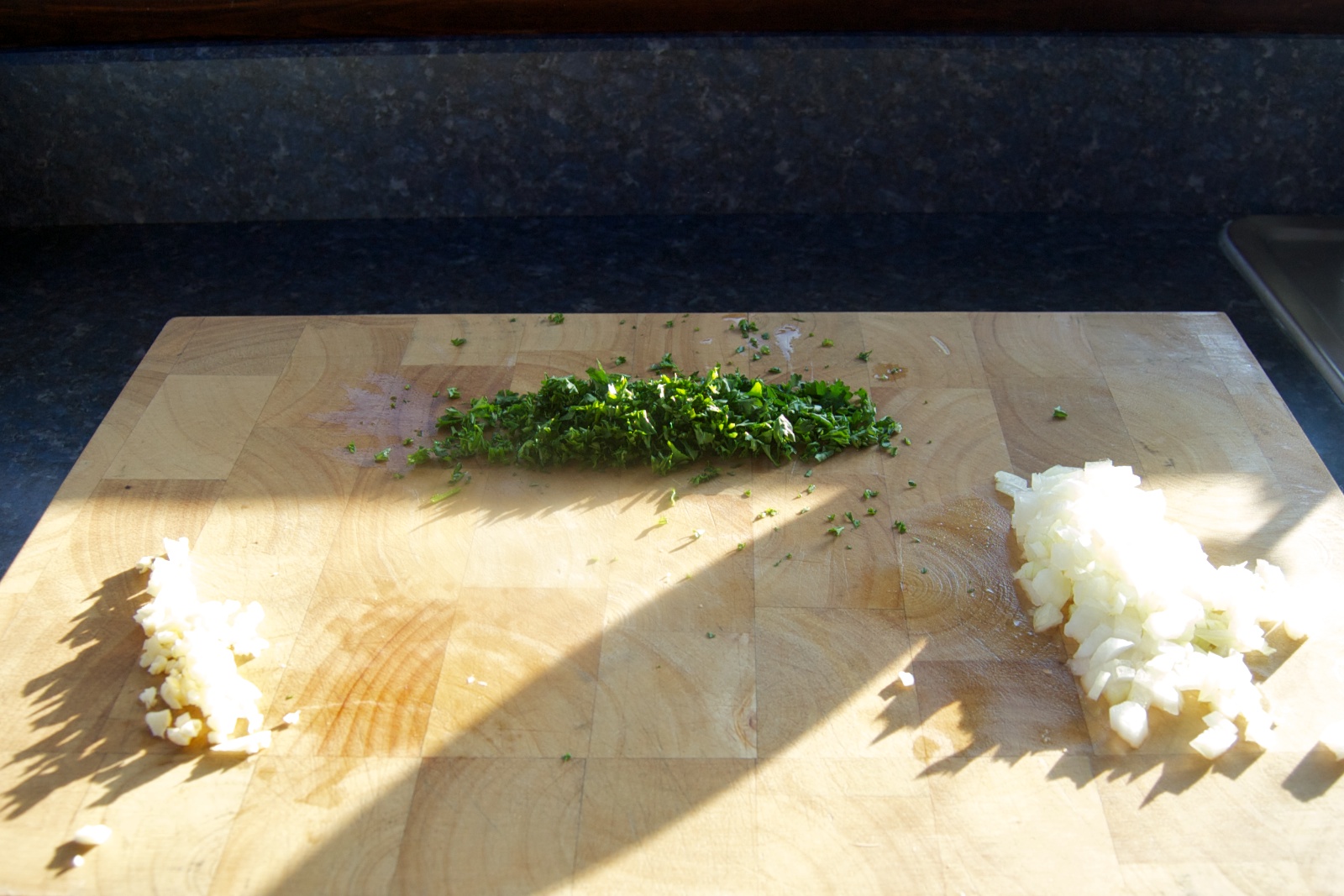 I start with about a pound of chuck steak. Making my own ground beef makes sure it's good quality and reduces the risk of e-coli or other contamination.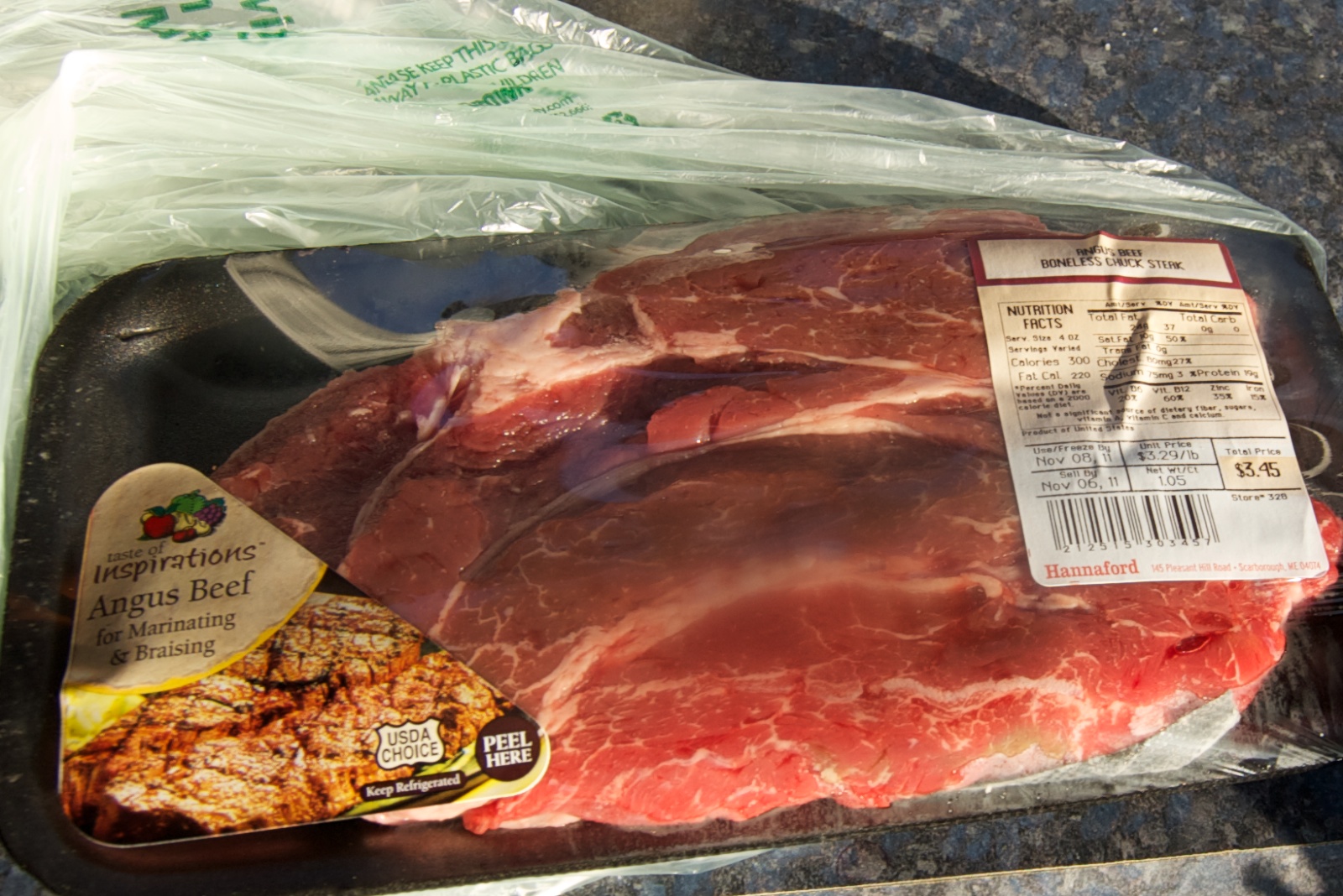 After going through the meat grinder attachment on the Kitchen-Aid mixer with the fine plate.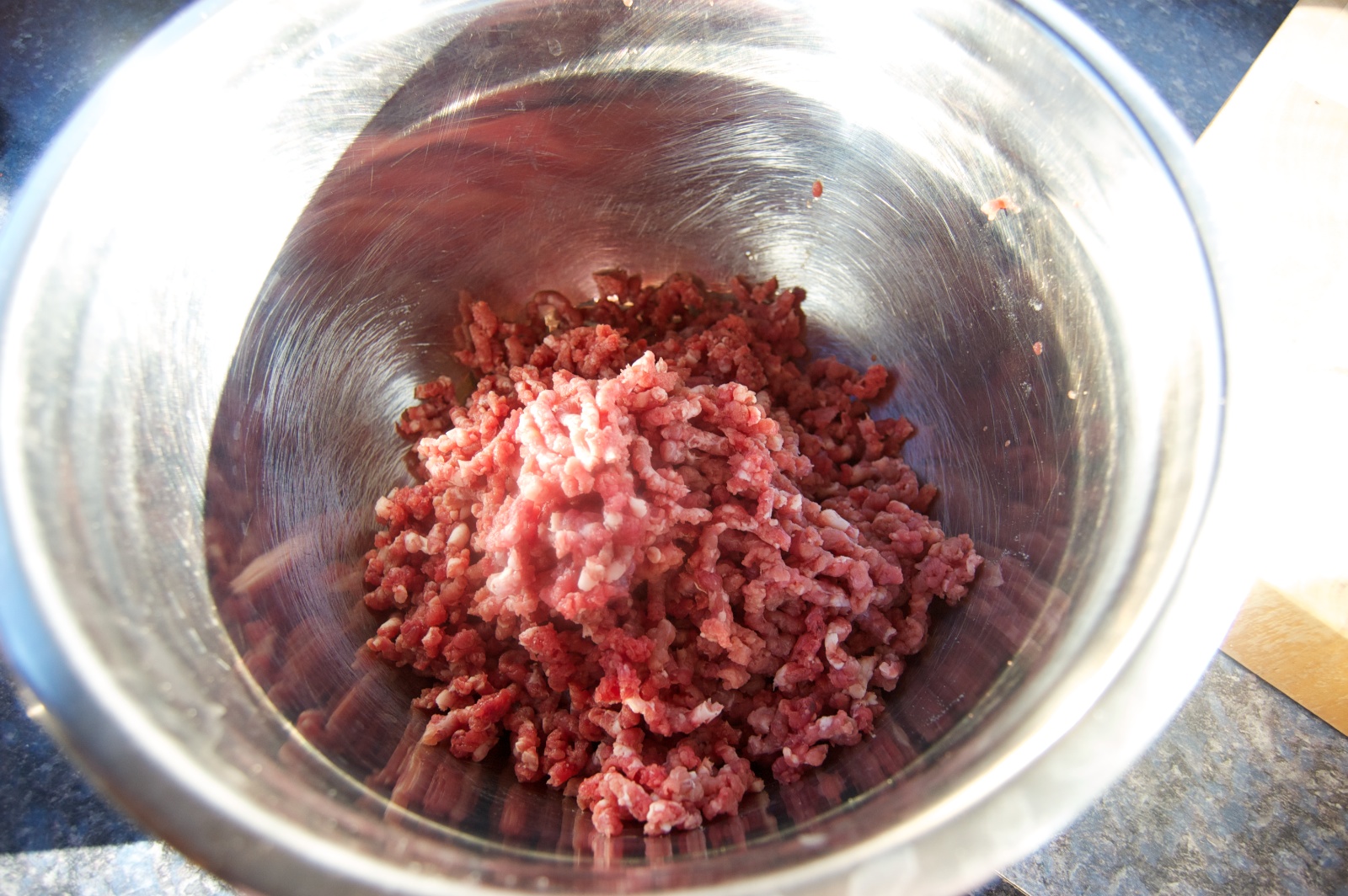 I've made meatballs with some combination of beef, pork, lamb, etc. but I prefer all-beef because I only have to cook them through to medium (140°F). If I threw in pork, then I'd have to cook it to a much higher temperature and the beef would be over-cooked.
With the onion and garlic, parsley, one egg beaten, salt, pepper, cayenne pepper and some bread crumbs. Scale off 2.2 oz. per meat ball and form into balls.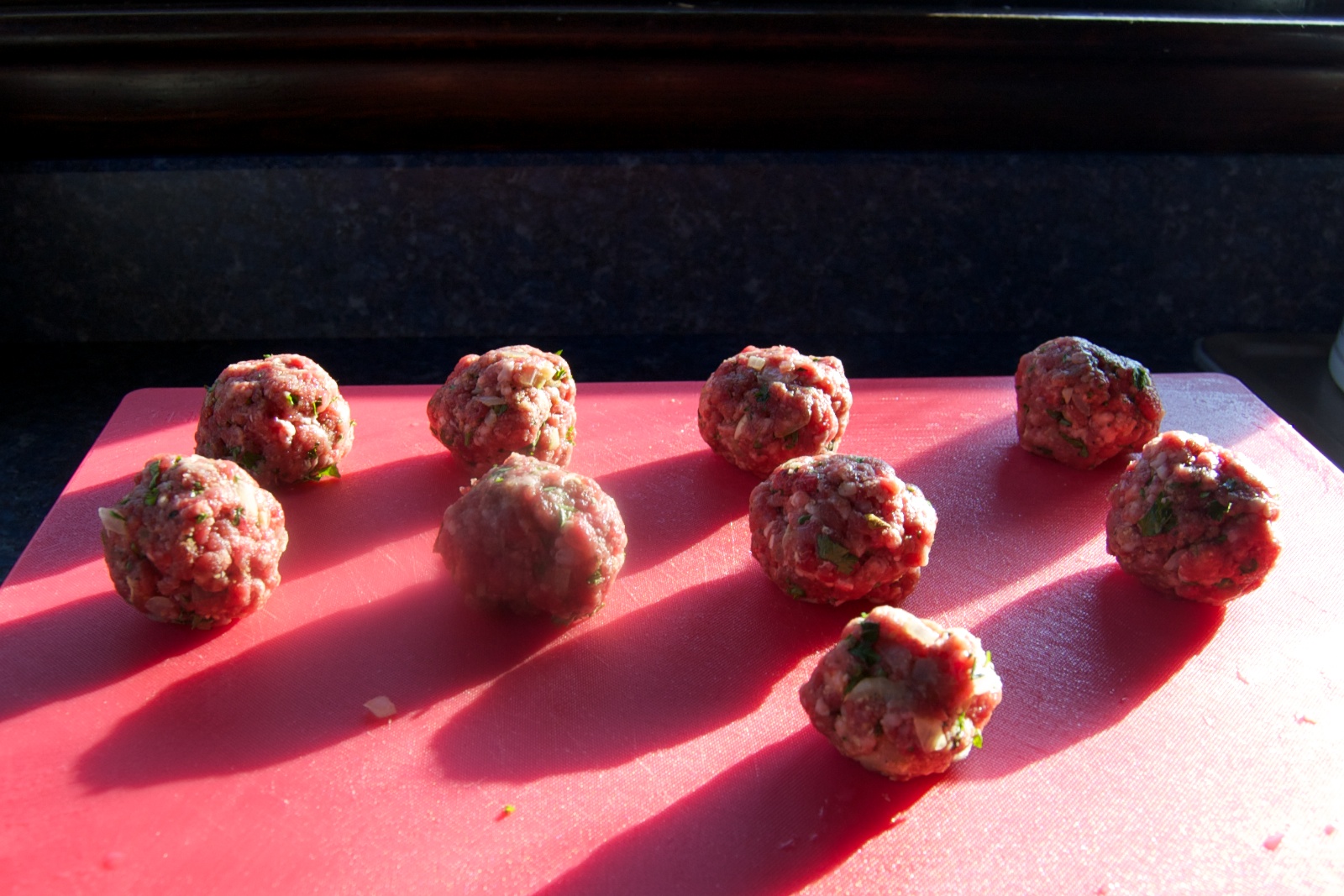 My trick for perfect meat balls is to deep fry them. 1:30 at 360°F. Large meatballs like this won't be cooked through at this length of, but the outside is perfectly browned and the meatballs stay round and don't fall apart.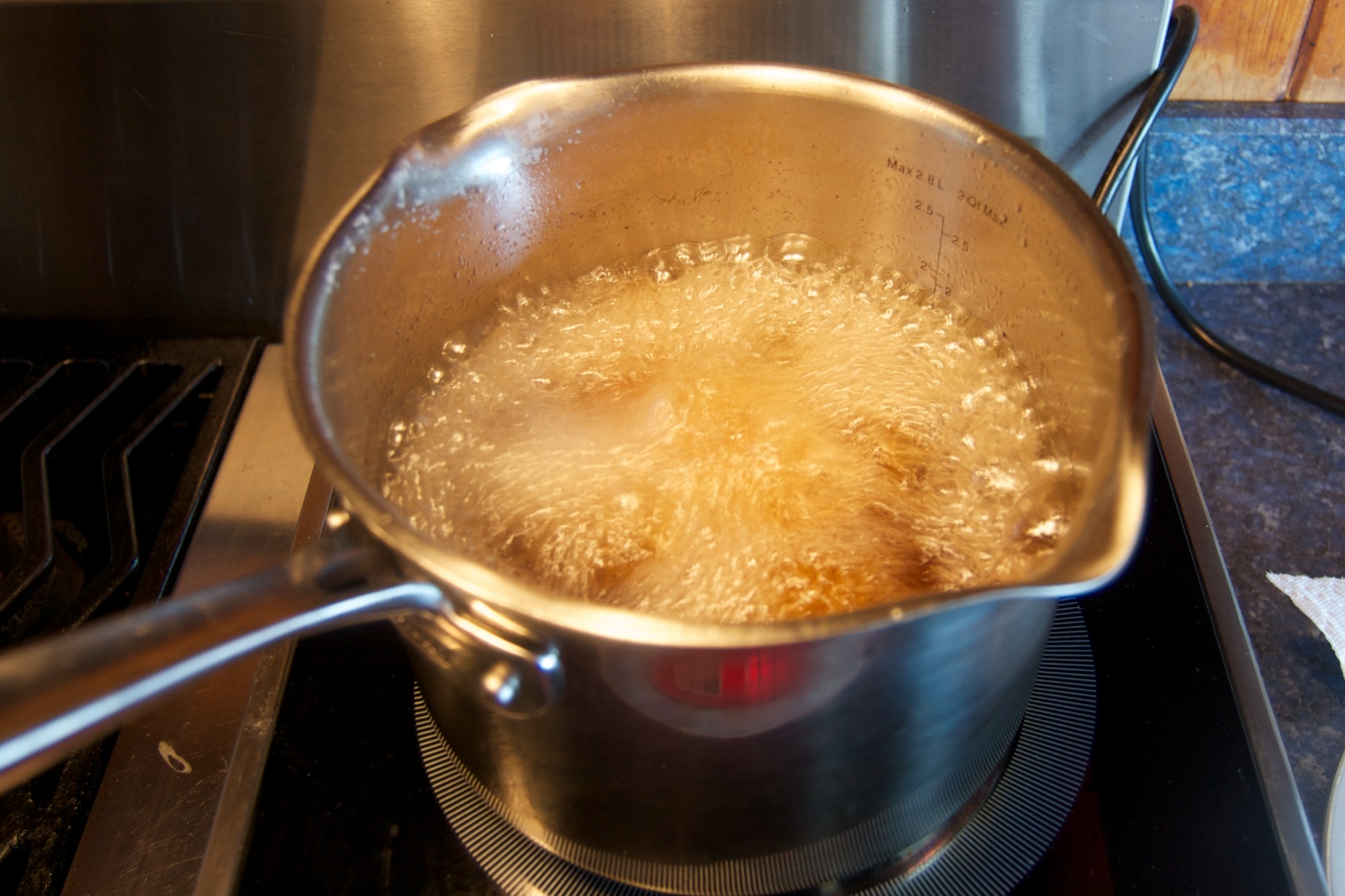 Here they are, all nicely browned.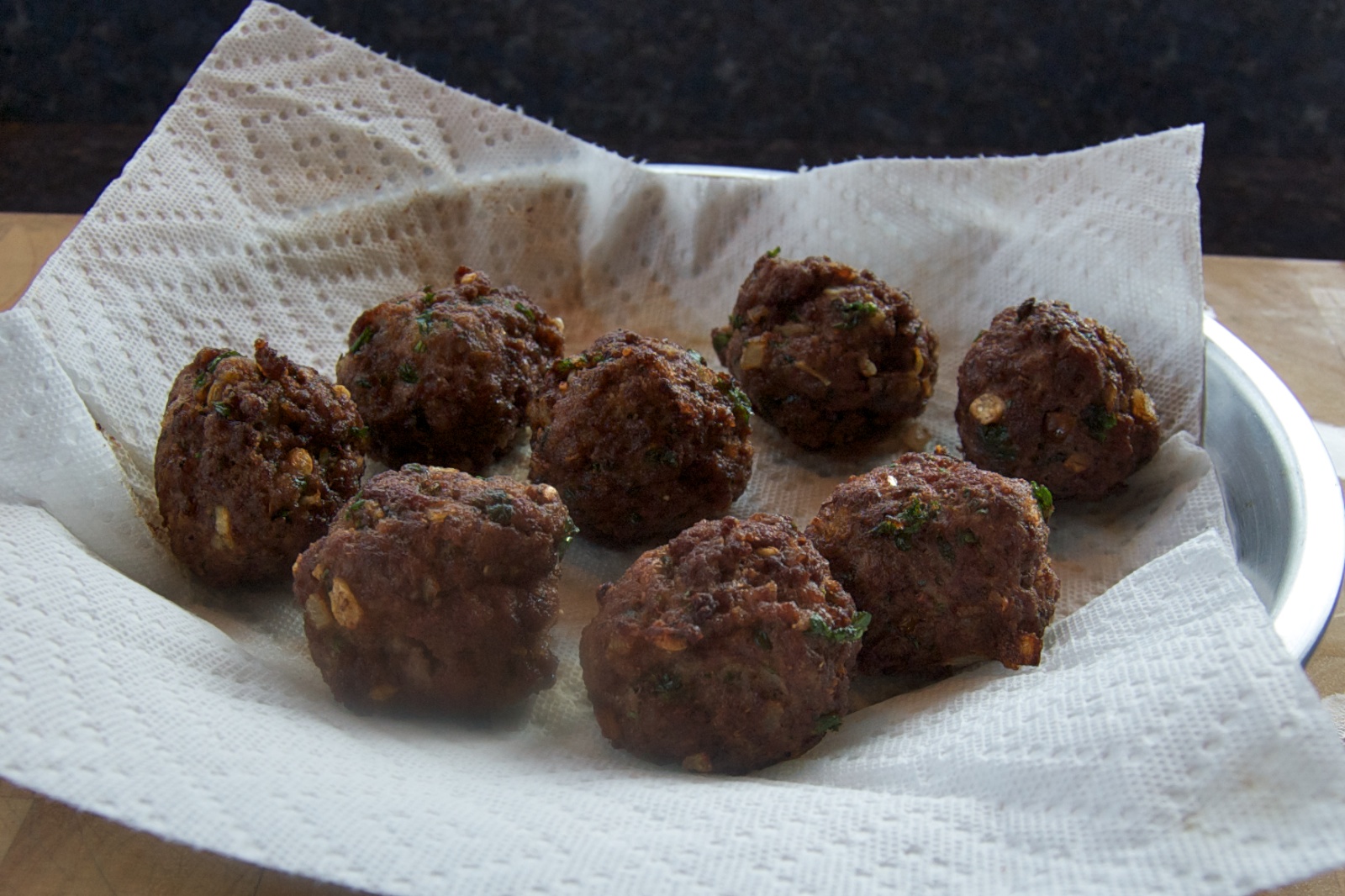 Here they are frozen and vacuum sealed. Two packages have three meatballs and one package has two.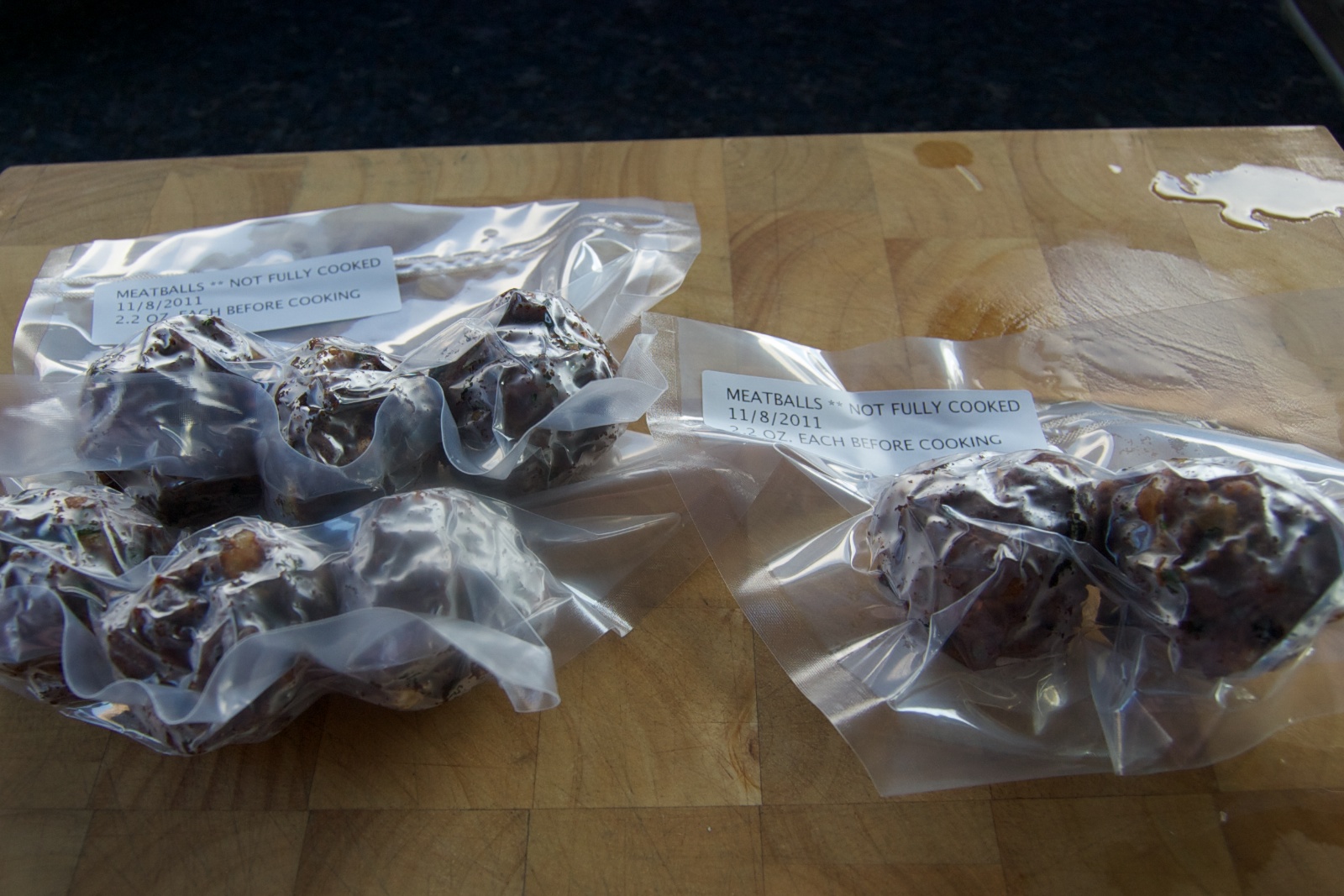 Reheating them from frozen in the sous vide will finish off the cooking, or they can be defrosted and cooked in sauce.
Update November 21, 2017 This time I made it with 90/10 ground beef from the supermarket, 1 lb. 7.4 oz.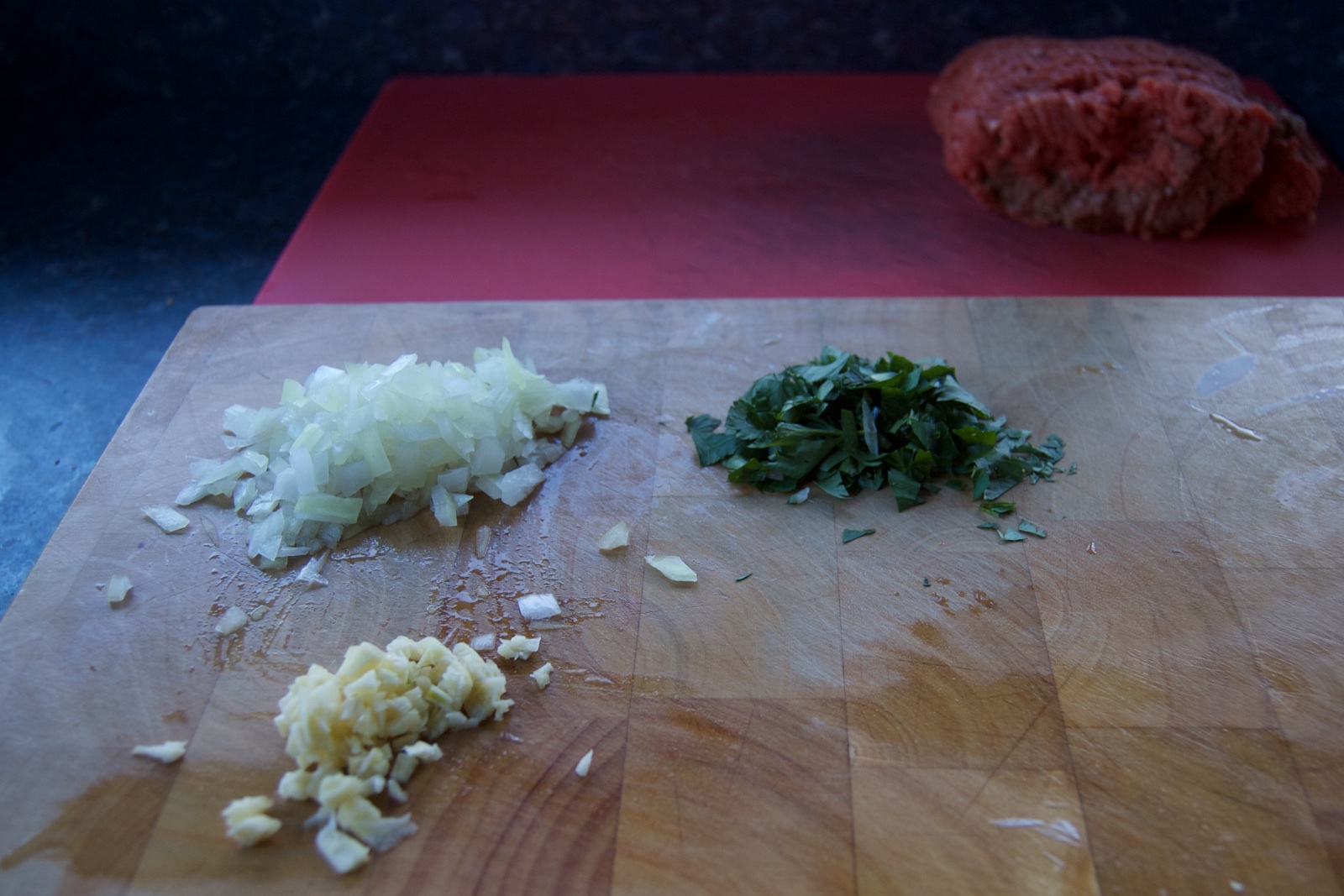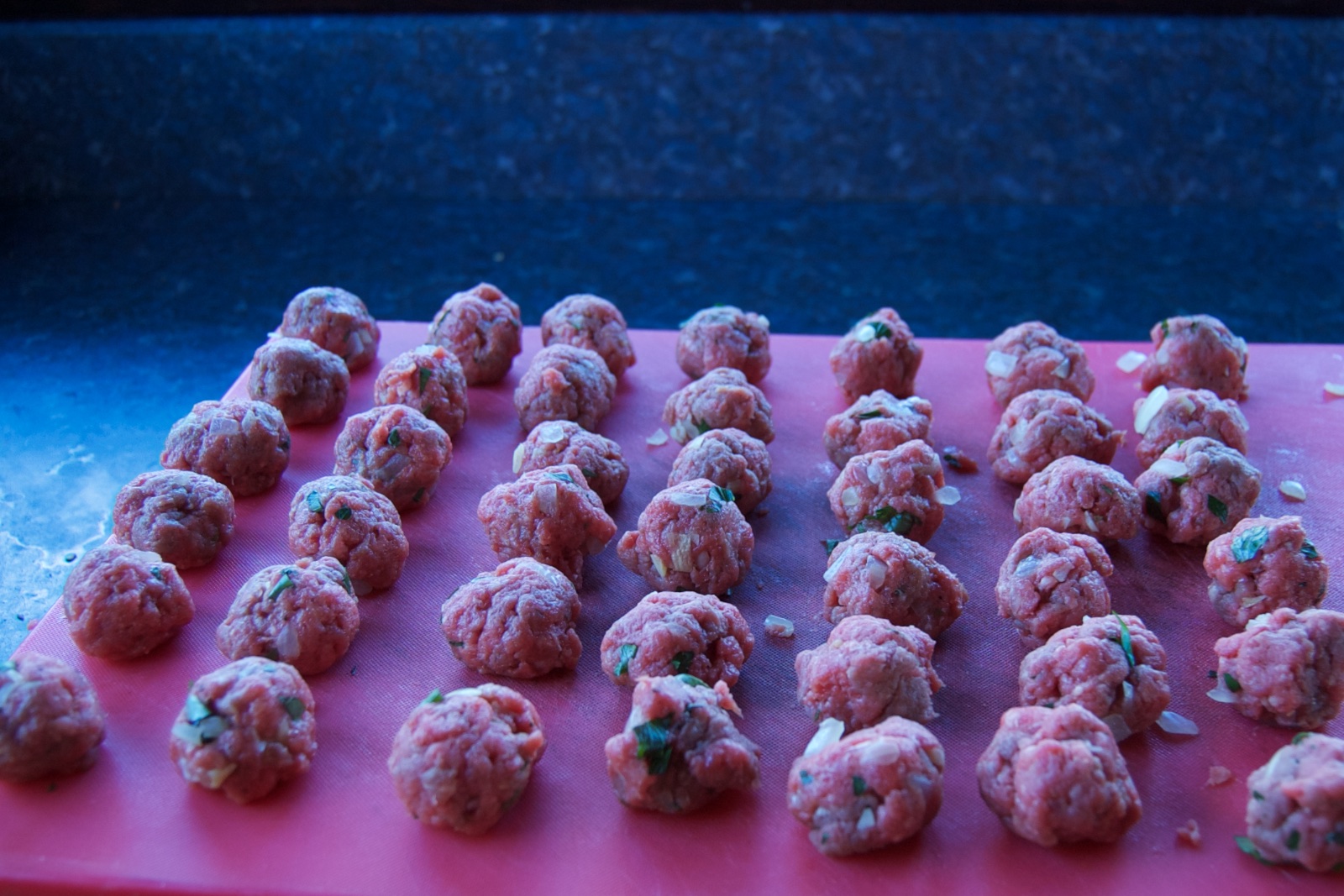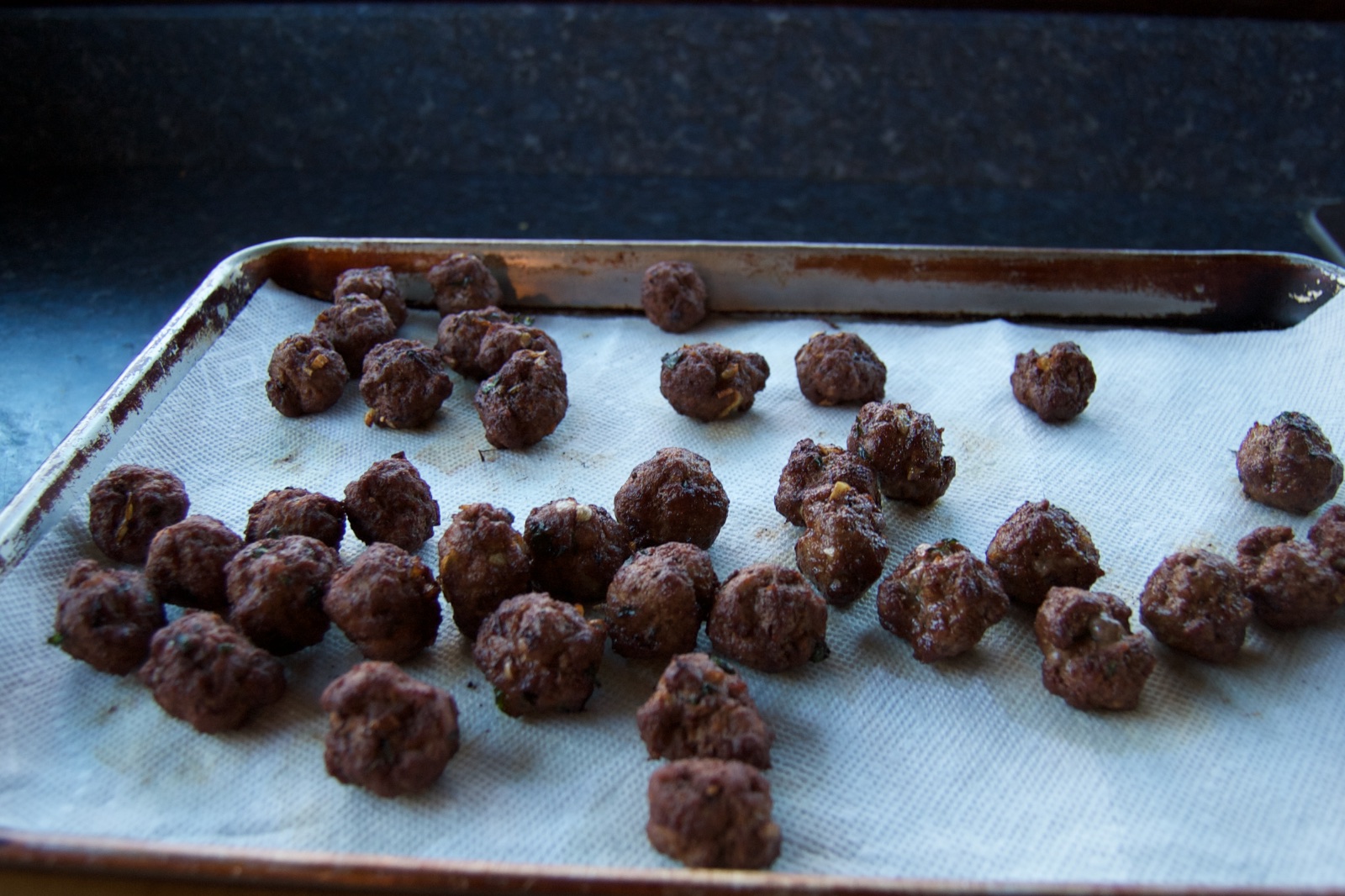 I made it into much smaller cocktail-sized meatballs. It took 2 minutes to deep fry at 360°F to fully cook and made 48.