Corned beef hash, egg and toast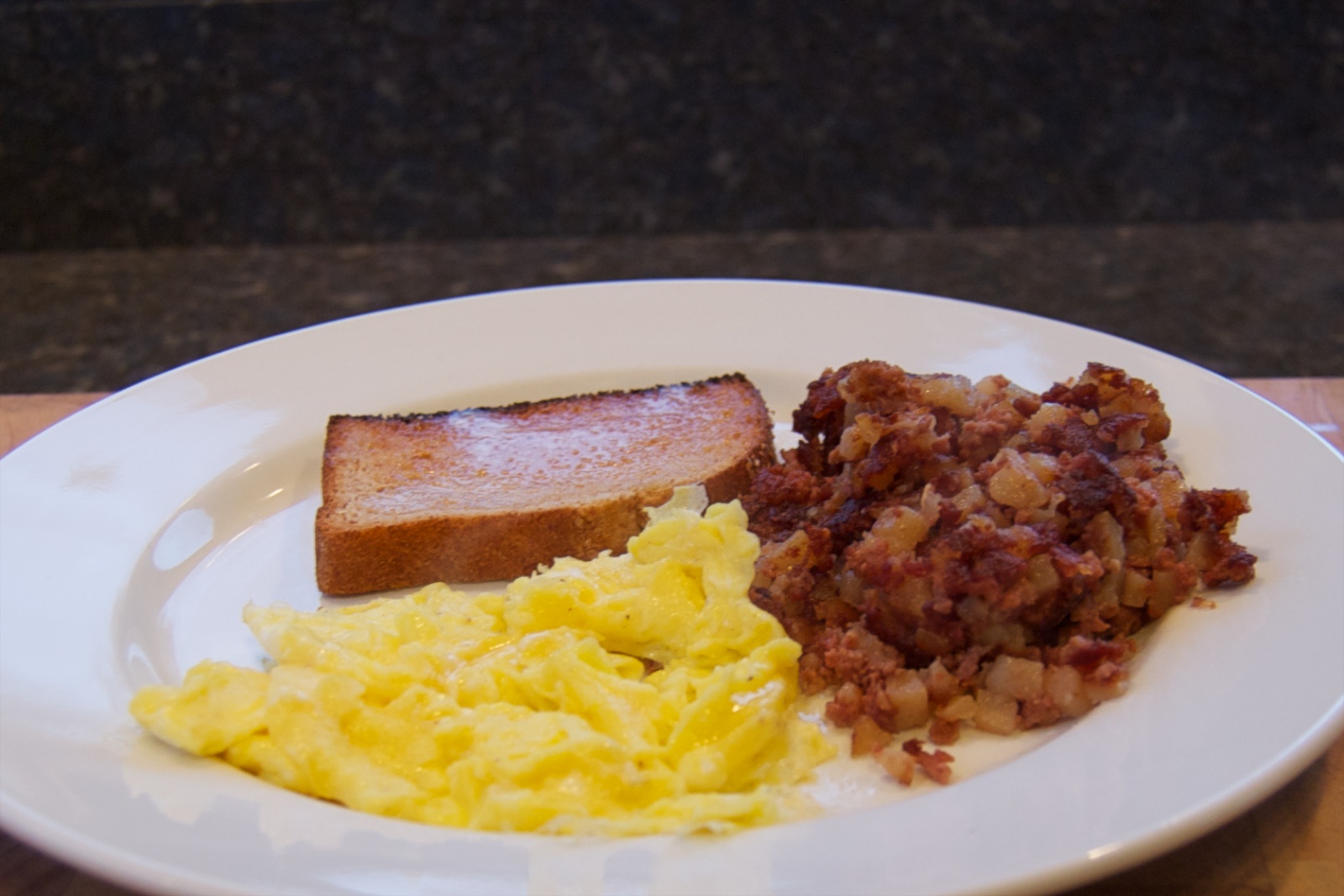 As you've probably figured out, I cook almost everything from scratch. I mean I make my own breakfast sausage . The one odd exception is corned beef hash. I really like canned corn beef hash. Go figure. One of the shocking things you find out by reading the label, besides the really high amounts of salt, one of the reasons I think I find it delicious, is that a 15 oz. can is three servings! What I do is cook the whole can, divide it in thirds and vacuum seal and freeze the leftovers.
The process is almost the same bacon, eggs and toast .
The toast is a slice of Barowski's wheat bread, cut in half. That's a handy calorie-saving tip if your bread comes in large slices. Since I don't consume enough bread to eat a whole loaf before it goes back I keep it in the freezer and put the frozen slices directly into the toaster.
While the toast is toasting I put a 10" sauté pan on the stove, lightly oil it and begin heating it up.
Defrost a package of frozen cooked hash in the microwave for 25 seconds on high. Add the hash to one side of the sauté pan.
While the hash is cooking I beat one organic egg with a little salt and freshly ground white pepper.
Move the hash to the side if necessary, add a little Earth Balance spread, tilt the pan to the side, and scramble the egg. Only one pan to clean up!
And by then the toast is done, so I can add a little more Earth Balance to that, plate everything and serve.