Fried chicken sandwich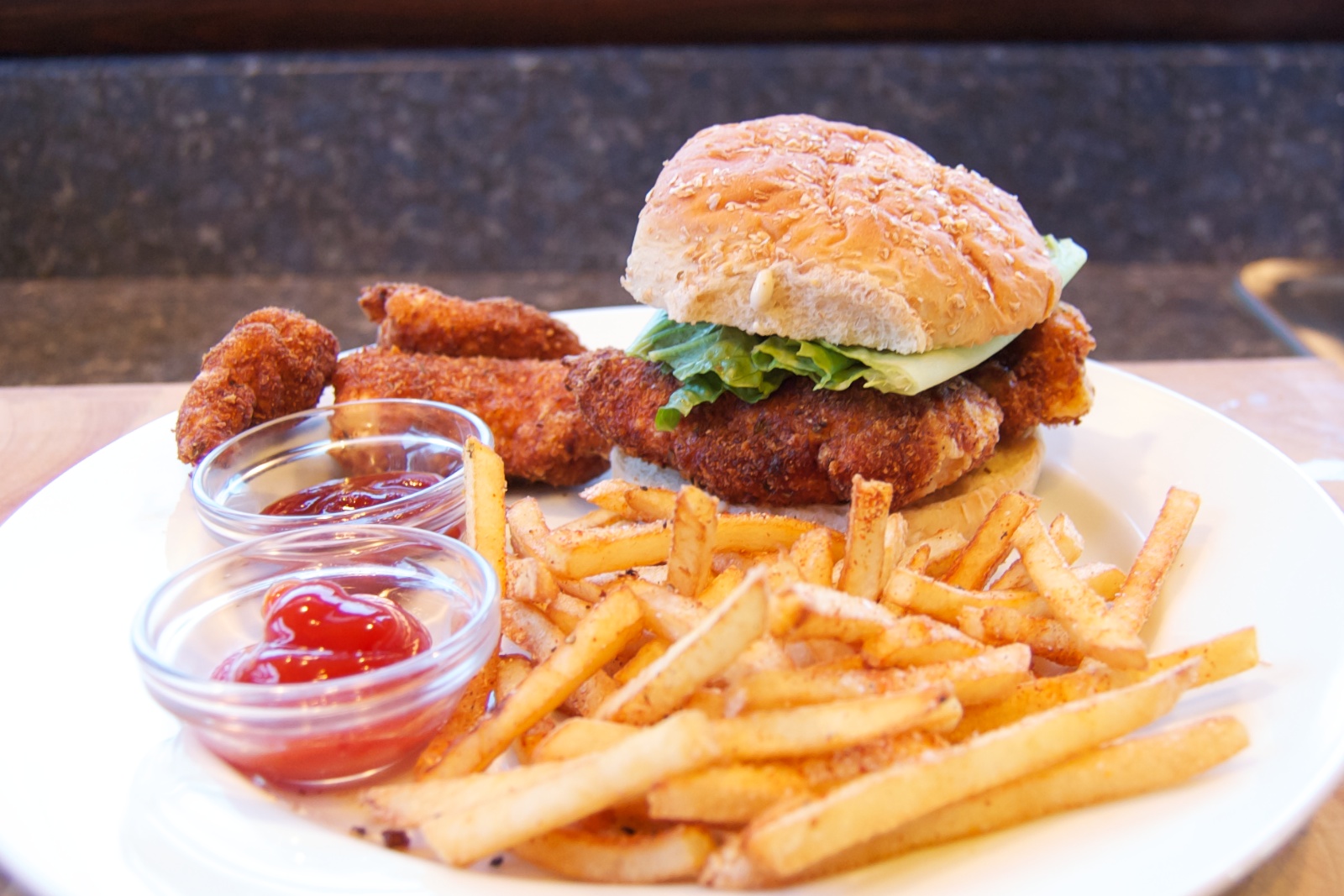 I was originally going to make my fried chicken fingers, boneless 'wings' and French fries for dinner, but for some reason I had a sudden craving for a fried chicken sandwich. No problem! Fried chicken sandwich with wasabi mayonnaise on a wheat roll with lettuce, a few chicken tenders on the side and French fries.
I started with a 6.0 oz. package of "natural" chicken breast tenderloins. An actual breast would have been easier since it could be butterflied and then cooked as one big piece. But, making do with what I had worked fine. I just made each of the tenderloins individually, though I cut them a little shorter so they wouldn't be that much longer than the bun.
Season the chicken with salt, freshly ground black pepper, granulated garlic and cayenne pepper.
Prepare a breading station with a plate of flour, a bowl of one egg, beaten and a plate of seasoned breadcrumbs.
Dredge the chicken pieces in flour, then egg, then bread crumbs.
Deep fry for 2 - 3 minutes at 360°F, depending on how thick the chicken is, until it's browned at 160°F in the center.
After taking the chicken out, deep fry frozen French fries for 2 minutes. In this case, it's 3.5 oz. of Cascadian organic shoestring French fries. Remove from the oil, then immediately salt and season with salt, freshly ground black pepper, granulated garlic and cayenne pepper.
Spread the wasabi mayonnaise (below) on the bun, in this case it's a Barowski's wheat hamburger bun. Add the chicken and lettuce. You could put a tomato on there, but I find it makes it too slippery and hard to eat.
This was easy and really good. No reason to go to Chick-Fil-A and definitely no reason to ever get a McChicken.
Update 4/16/2012
The chicken can be frozen. It works best to defrost it for 0:25 in the microwave at high power, then deep fry for 1 minute at 360°F to crisp it again. With frying again you might not even know it's been frozen, and, well, you want to heat up the fryer to make French fries anyway.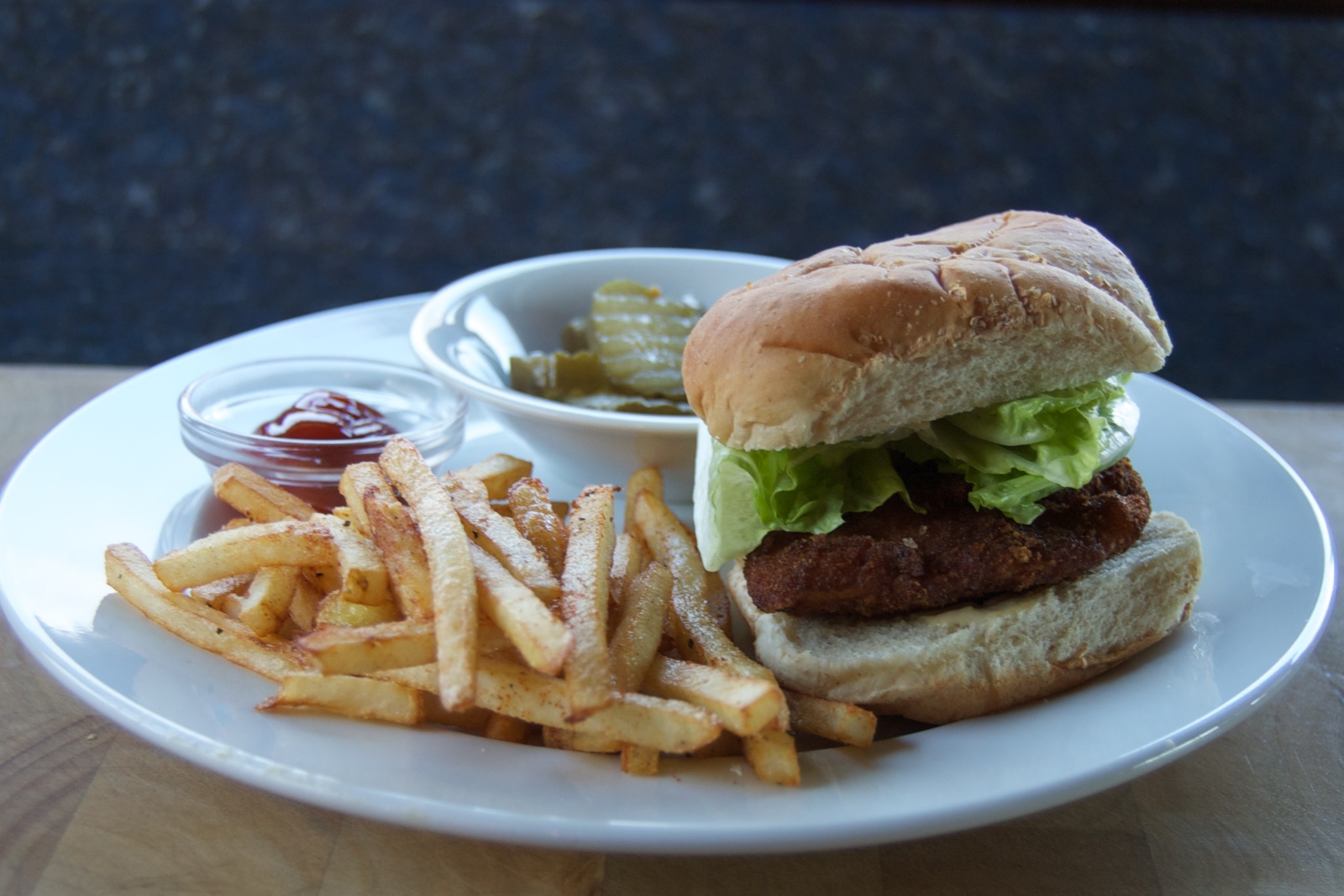 Wasabi Mayonnaise
1/2 tsp. dry wasabi powder (could use more)
water to make a paste
1/2 tbsp. mayonnaise
This is enough mayo for 1 sandwich; you'd probably want to scale this up if making more, or if you really like mayo.