Grilled chicken Caesar salad with roll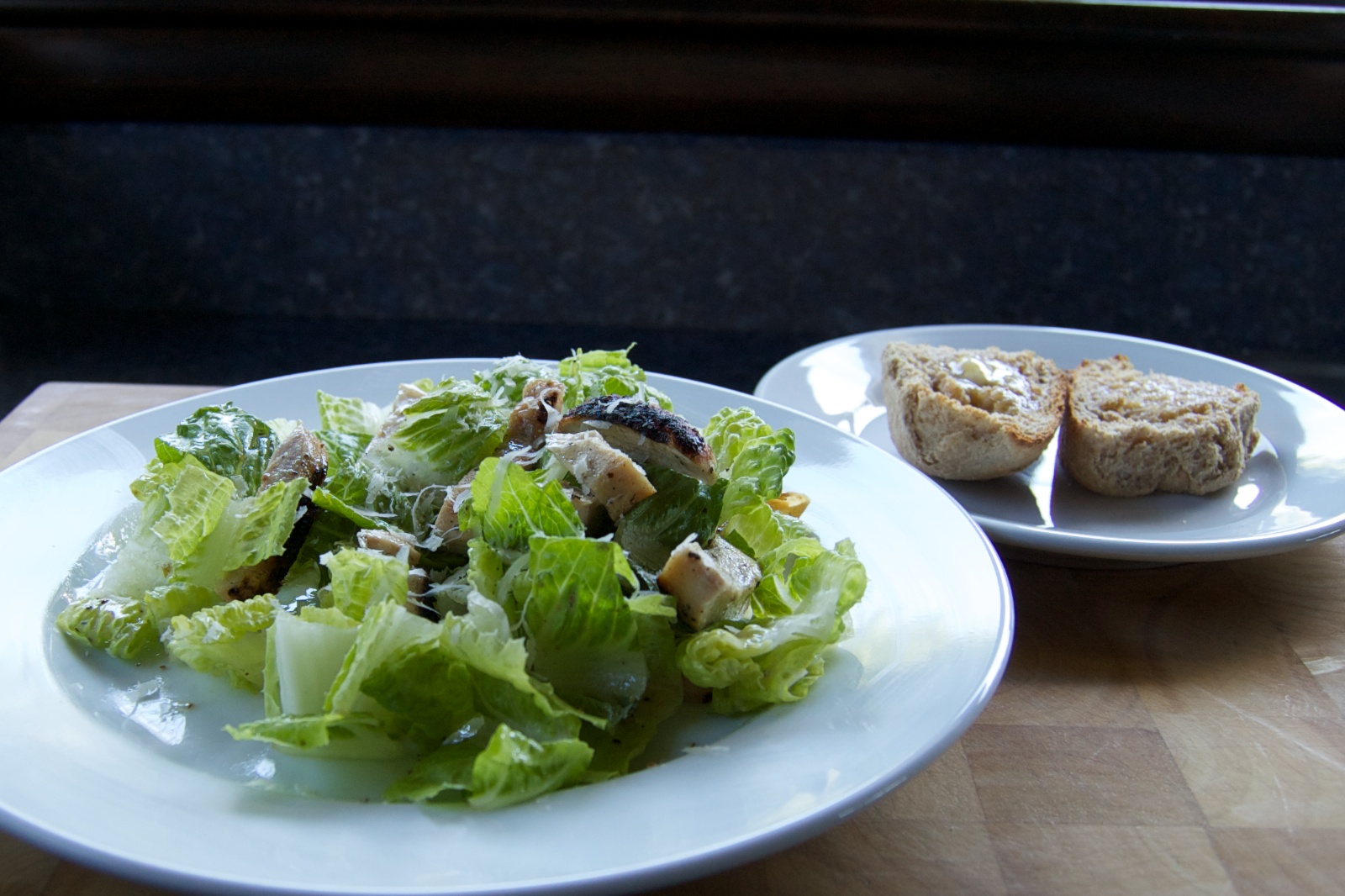 I seem to crave this dish in the summer more than the winter, as with salad in general. The chicken I grill ahead of time. Season chicken breast with salt, freshly ground pepper and granulated garlic. Vacuum seal and cook in the sous vide for 1 hour at 160°F. Remove from the sous vide, drain, the grill for 1:30 on each side on a very hot grill. I use an infrared propane grill but charcoal would be even better. Let cool, then slice, divide into 3.2 oz. servings, vacuum seal and freeze.
For the salad I use Romaine lettuce. When I'm eating this frequently I pre-cut and wash multiple salads' worth of lettuce and vacuum seal them in quart-sized wide-mouth canning jars. Then I can just grab one salad's worth of lettuce, pop the top and dump it onto the plate - ready for serving.
Add Caesar dressing and toss. Add the defrosted grilled chicken, freshly grated Parmesan cheese and freshly ground pepper. Optionally add anchovies.
Excellent with a homemade whole wheat and oat roll , split and lightly toasted, with real butter.