Jalapeño poppers, tortilla chips and homemade guacamole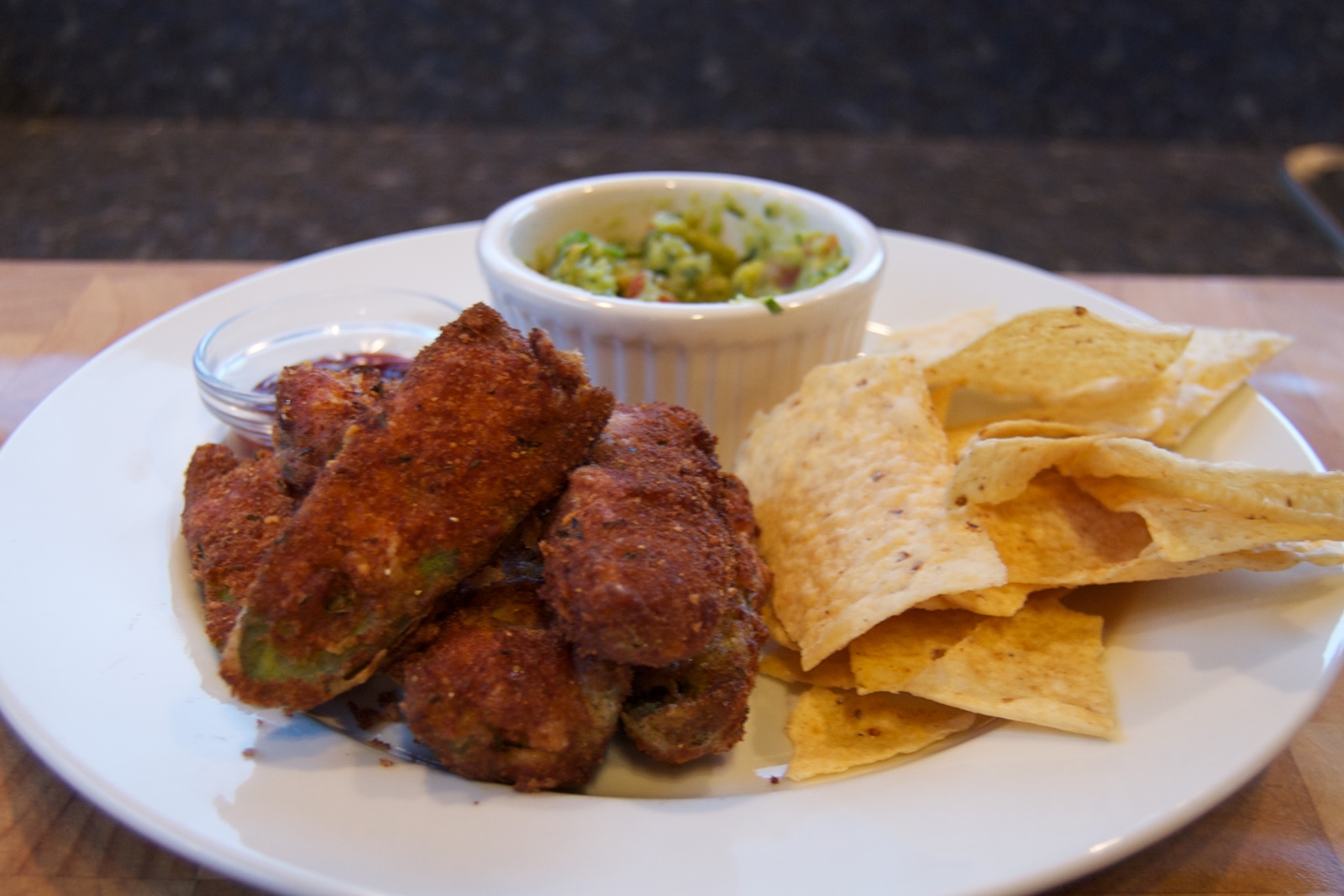 This was an unplanned lunch - the grocery store was out of loose jalapeños so I had to buy a whole bag of them, which then got me wondering what to do with all of the extra jalapeños.
The obvious answer was a jalapeño poppers! I made a fresh batch of my homemade poppers , stuffed with shallot, garlic, jalapeño and cream cheese. I had leftover homemade guacamole from a few days ago. It was still good because I had vacuum sealed it, but it was getting to the point where I'd either have to eat it or throw it away. The rest was just 1.0 oz. corn tortilla chips.
And a little raspberry chipotle sauce for dipping the poppers.
Delicious!