Roast beef sandwich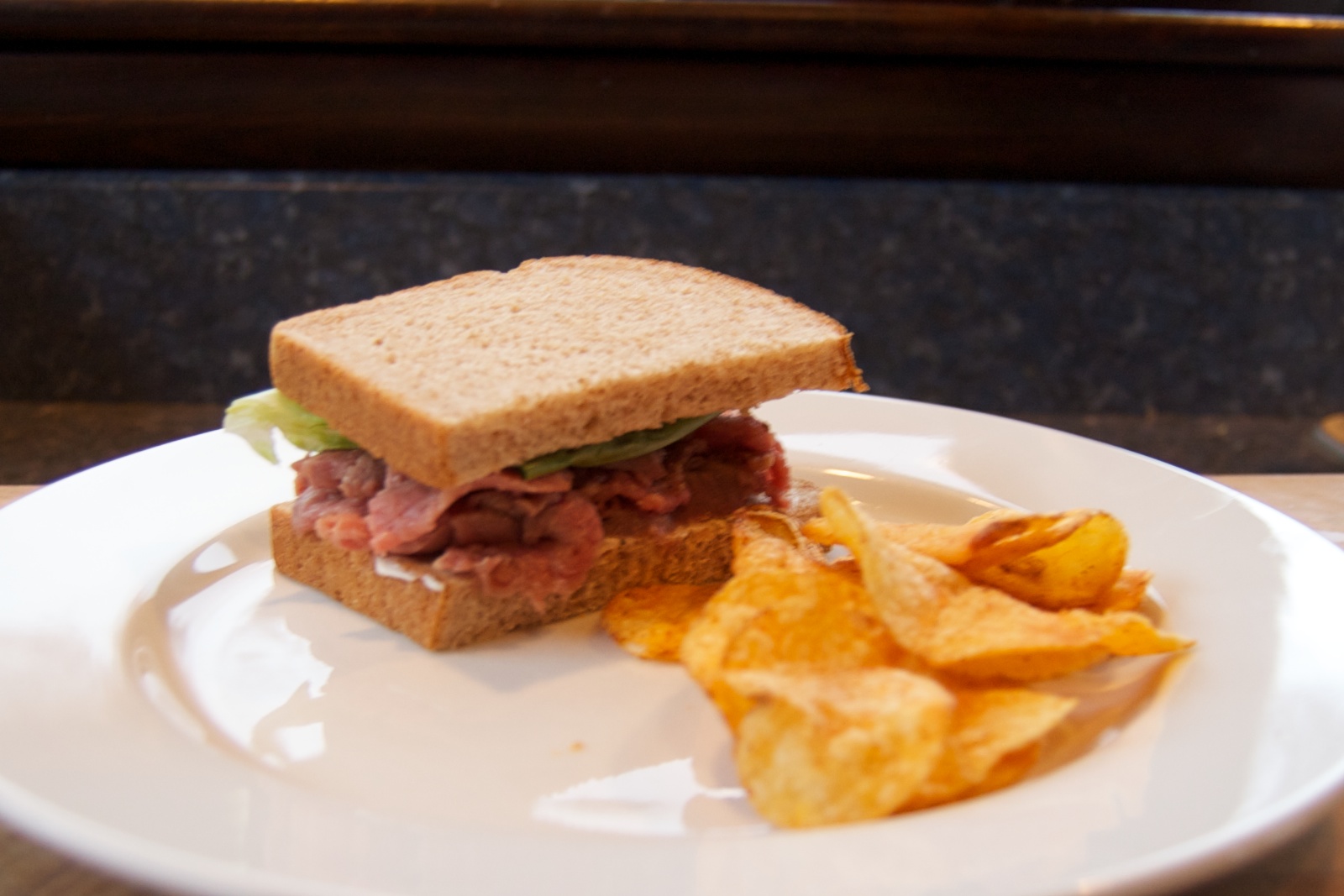 I always make my roast beef from scratch because I like a thinly sliced medium-rare roast beef, and you just can't get that at the supermarket deli counter. I make an eye round roast, with any outer layer of fat removed. I tried a number of techniques for browning the roast beef before or after sous vide and discovered: it's not necessary! With a the beef so thinly sliced you don't need it browned at all.
Season the roast with salt, freshly ground pepper and granulated garlic. Vacuum seal and cook at 132°F in the sous vide for 2 hours.
Remove from the sous vide and cool in a bowl of cold water, or even better, ice water.
Thinly slice and divide. I make 5.0 oz. portions for roast beef and gravy dinners, 3.0 oz. portions for sandwich and 3.2 oz portions of larger pieces for stir-fry. All are vacuum sealed and frozen.
When I'm ready to make my sandwich I take my frozen slice of Barowski's wheat bread, cover in plastic wrap and let sit at room temperature.
The vacuum sealed bag of roast beef goes into a bowl of cold water for 1 to 2 hours to defrost.
I make what is essentially a half sandwich because my bread comes in large slices. I just cut the one slice of bread in half.
One side gets mayo, the other side gets horseradish. Then the roast beef, salt and pepper and lettuce.
And a small side of potato chips. Delicious!
Update December 1, 2016: It's also good with some hot pickled banana peppers!
Update July 14, 2022: It's good on these multigrain European ciabatta rolls. The rolls are 130 calories each, but I only use half for a sandwich and 65 calories is quite reasonable. And they're whole grain.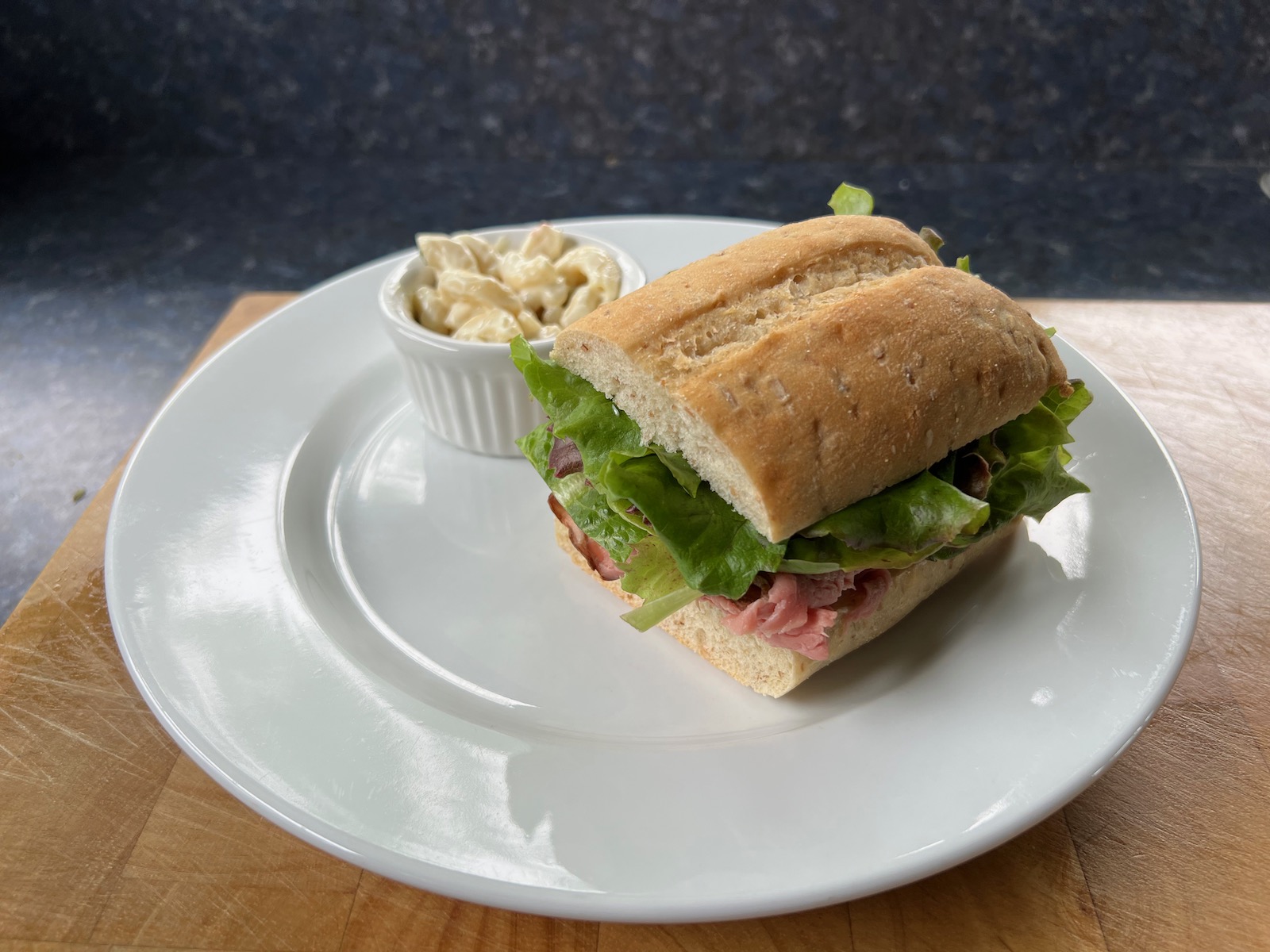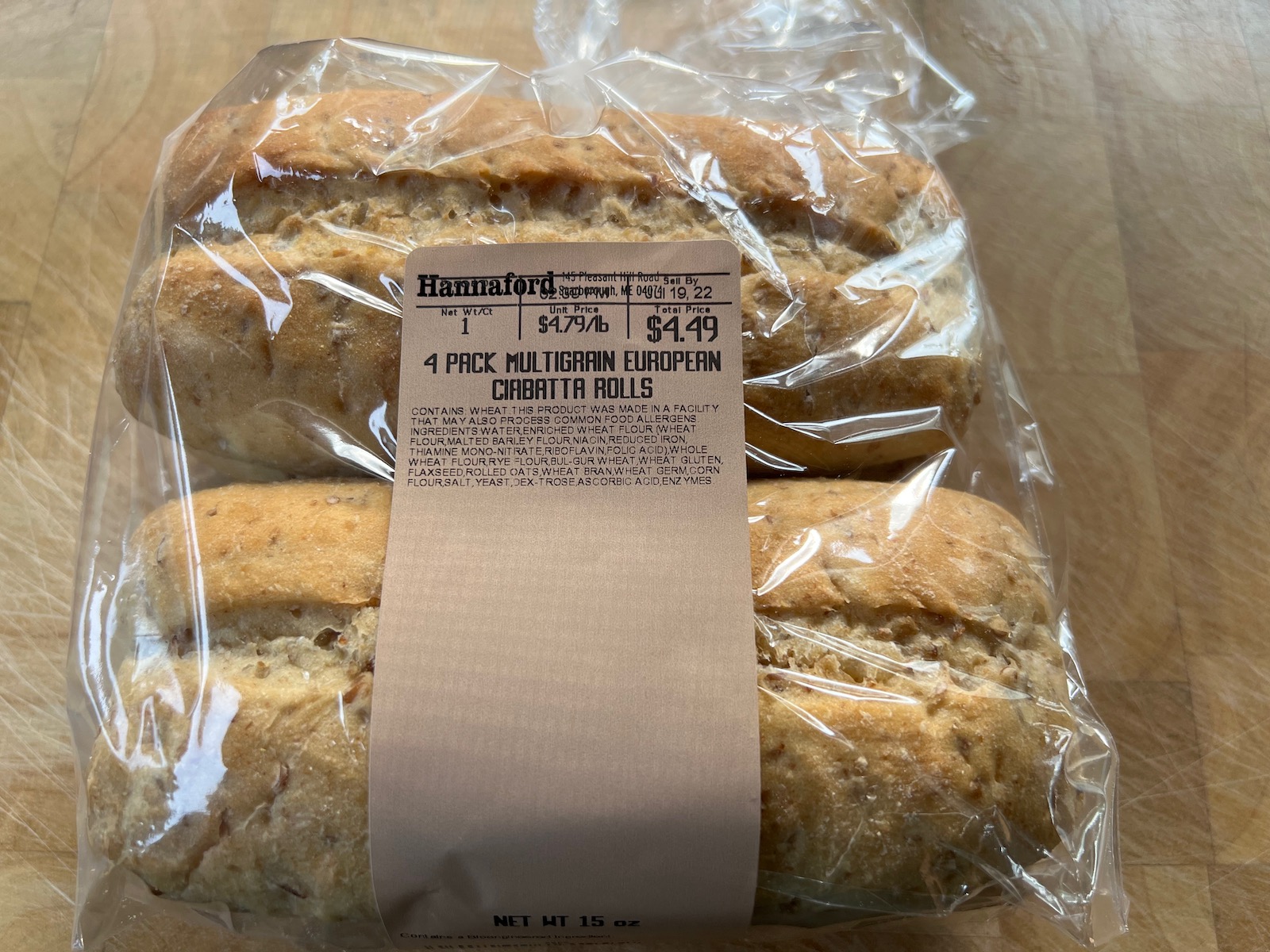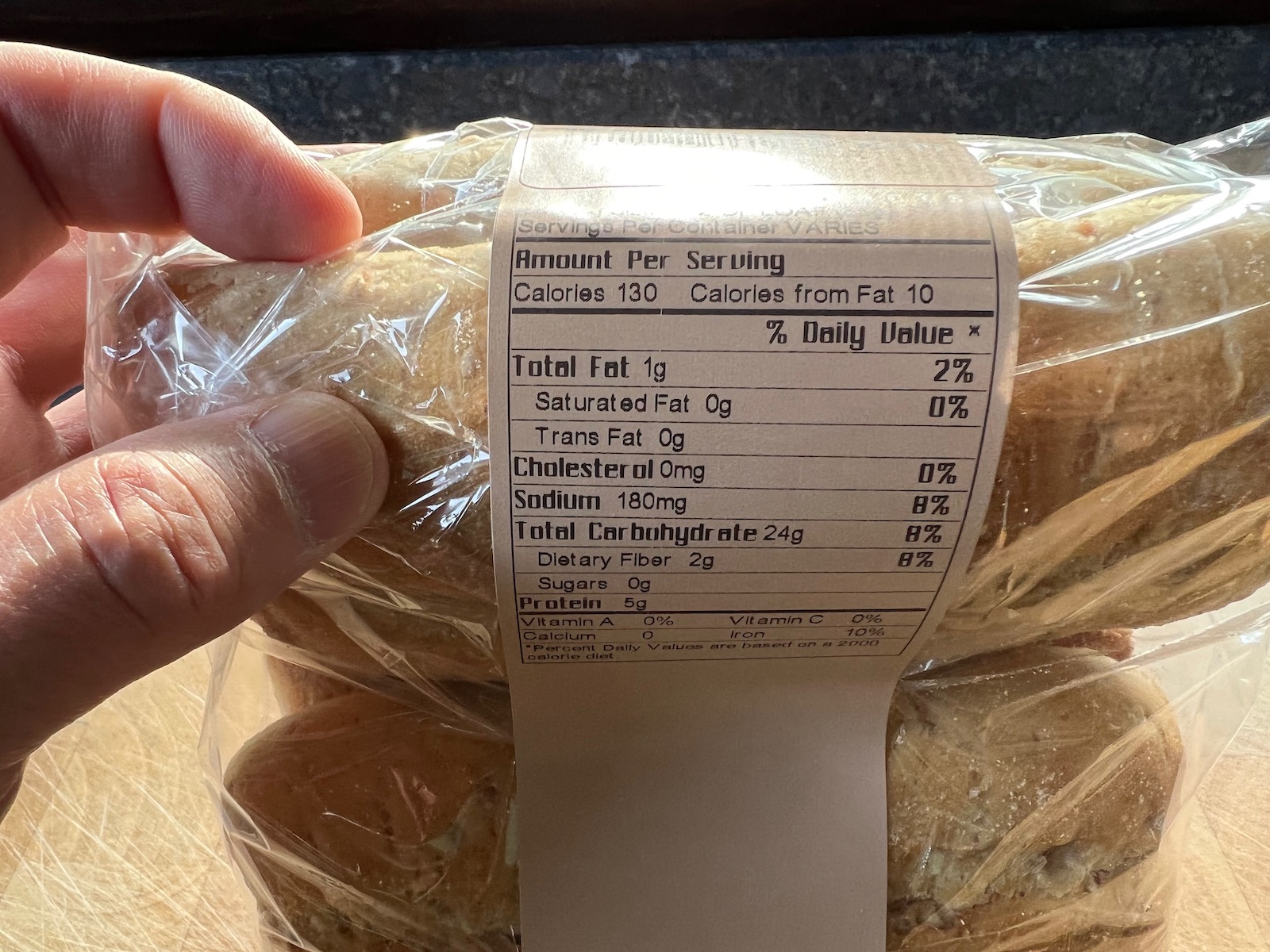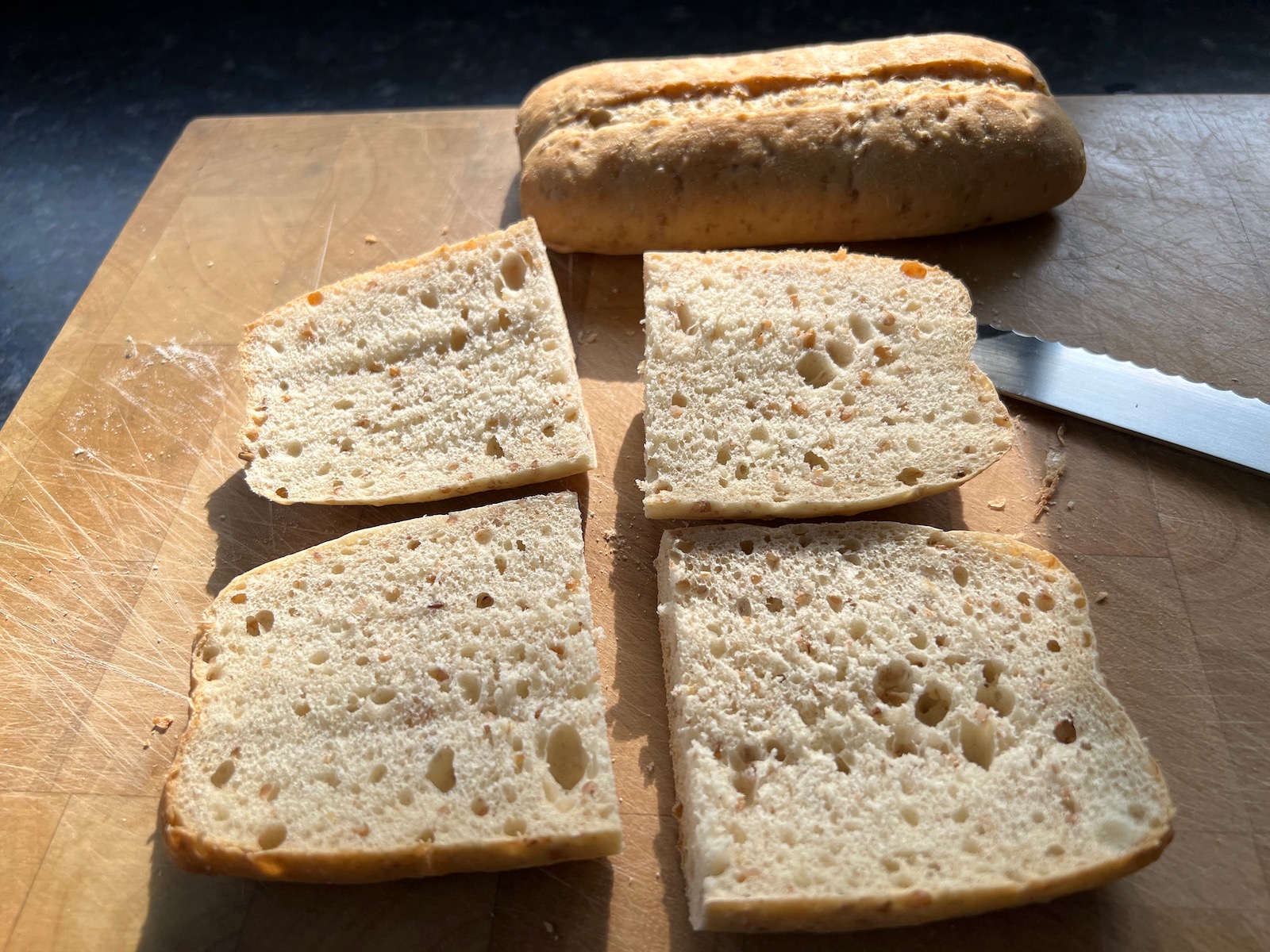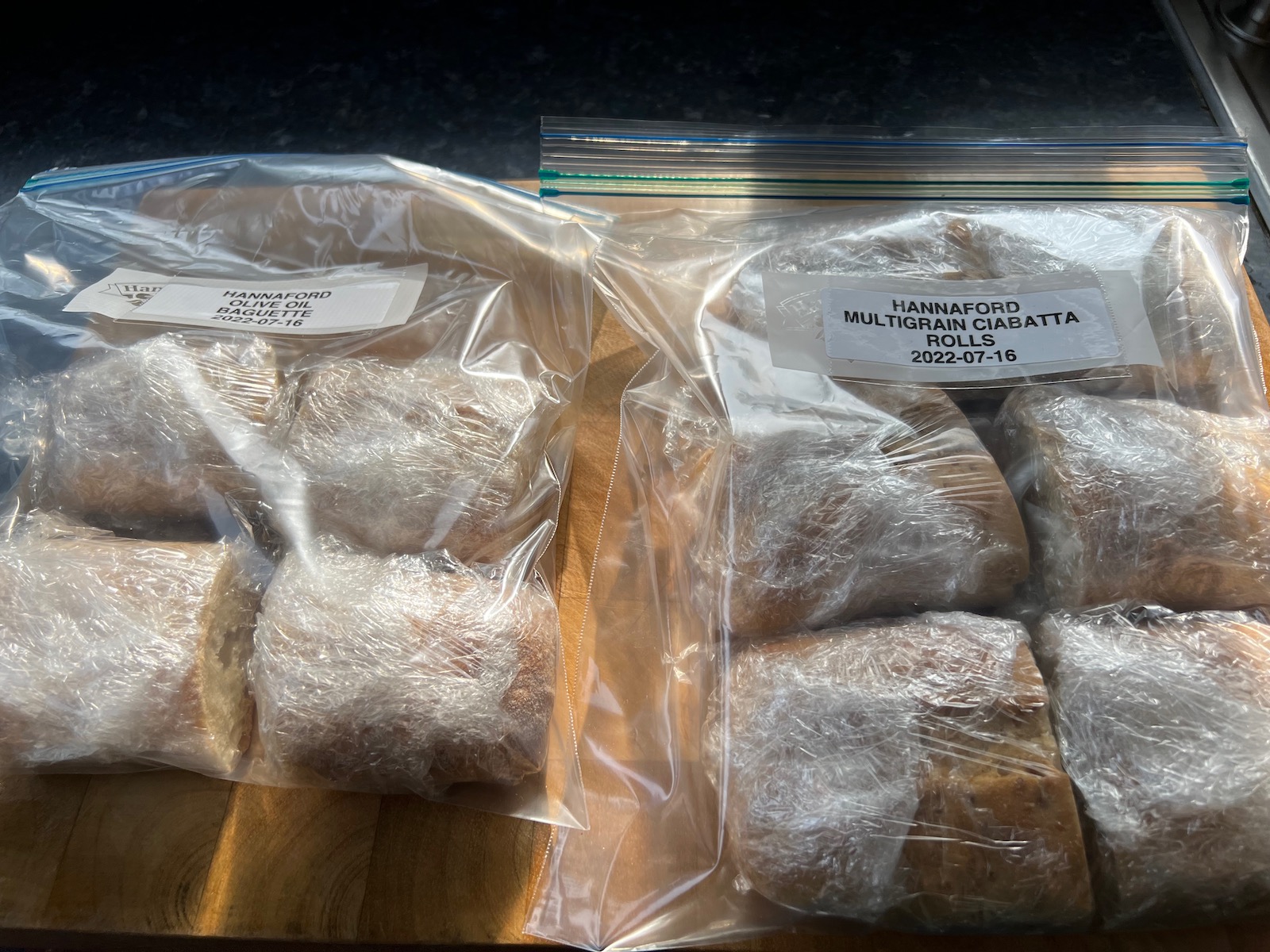 Update September 14, 2022: It's also good on these small white club rolls. They're 90 cal each, which is higher than the half ciabatta roll but are a nice change.