Sausage and green pepper stir-fry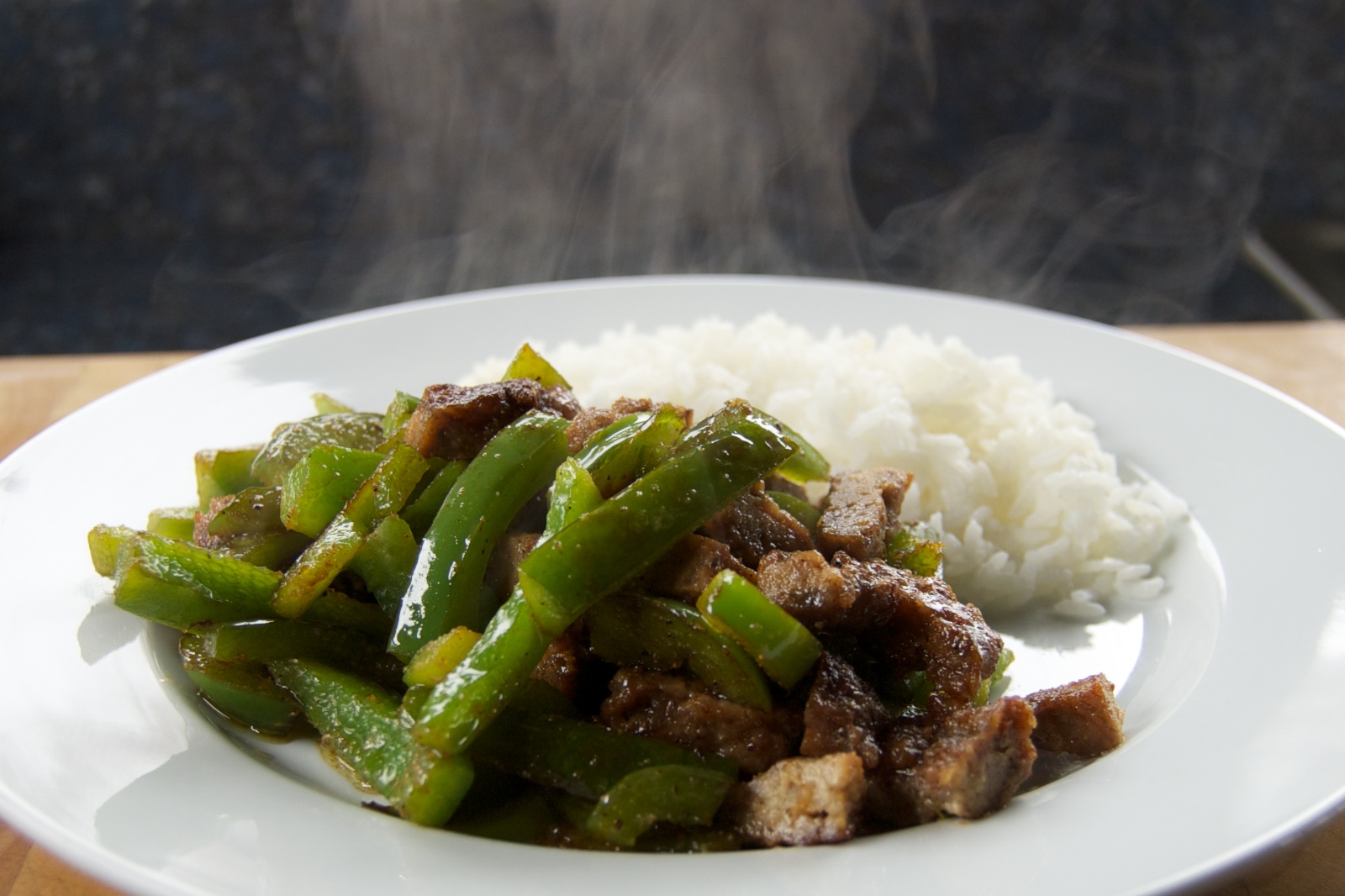 This is a quick and tasty stir-fry, great for lunch. There is also a vegetarian version of this recipe, veggie sausage and green pepper stir-fry , that's really good.
Take one green pepper and cut it into strips.
Usually I use two of my homemade spicy breakfast sausage patties but most other kinds of sausage would work. I used to use 3 normal (not maple!) breakfast sausage links. Pre-cooked sausage saves much time an effort, either home-cooked pre-cooked sausage, as in the dish above, or those pre-cooked individually quick frozen sausage links you can get in the supermarket, which also work well. If frozen, cook for about 0:45 in the microwave, covered. Dice into bite-sized pieces.
Heat a sauté pan over medium heat. Add oil (canola, olive, whatever) and the green peppers. Cook until softened. Add the pre-cooked sausage. Cook for a few minutes.
Season with freshly ground pepper, granulated garlic and soy sauce. If using a mild sausage I like to add some cayenne pepper.
Serve with rice. I usually have pre-cooked Japanese white sushi rice in the refrigerator. Plate one serving, cover with plastic wrap and microwave for 0:40.
You can also make a really tasty vegetarian version of this dish by using vegetarian sausage substitute, like Gimme Lean.