Spinach salad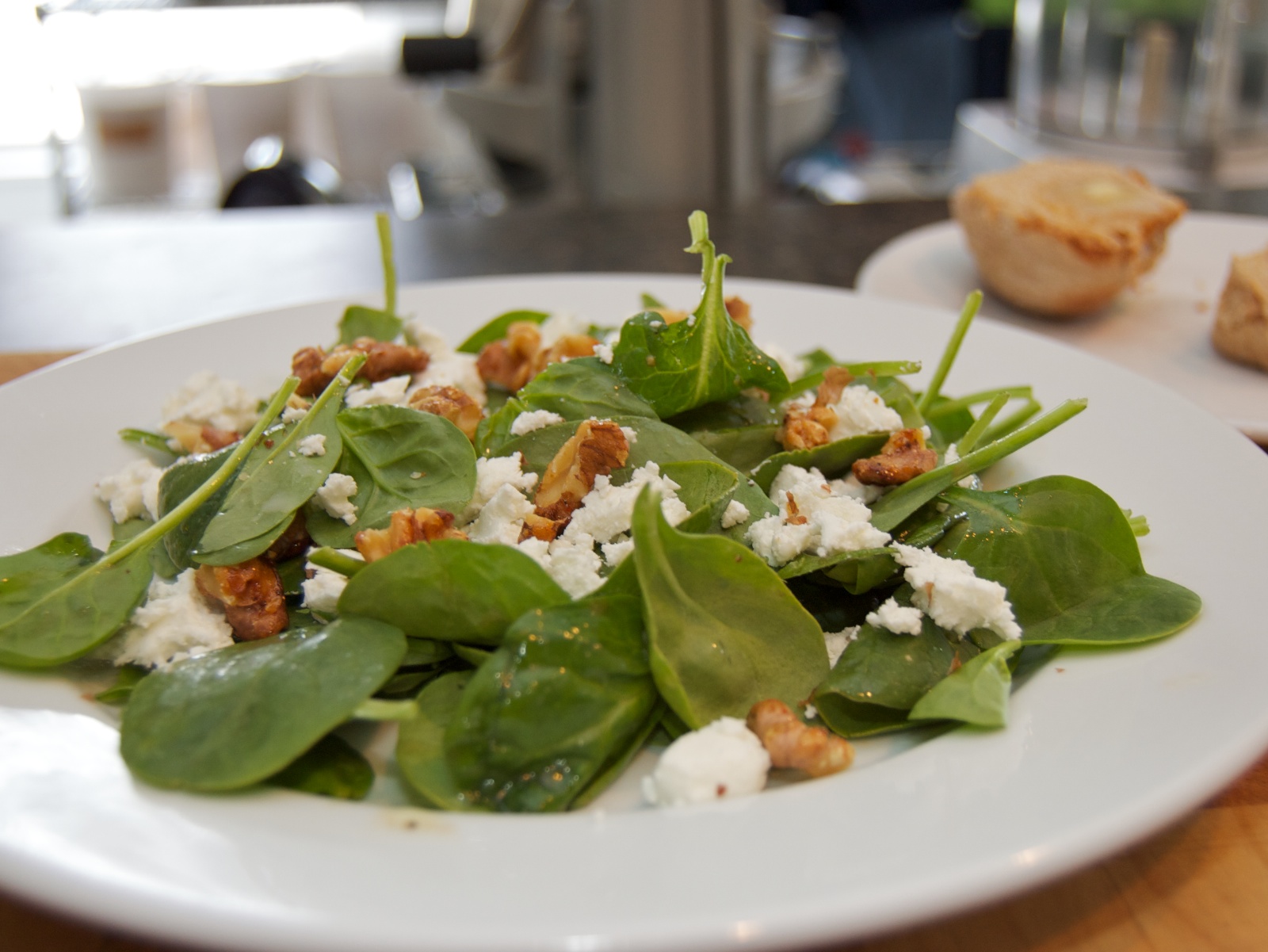 This delicious salad is something I crave in the spring time.
When I'm in the spinach salad mood I often take a package of baby spinach, wash it, and divide it into pint-sized wide-mouth canning jars and vacuum seal. This works out to a perfect serving size of spinach and it keeps quite well in the vacuum sealed jar.
This salad has a homemade sherry vinaigrette, though I also make it with balsamic or raspberry vinegar. I use a tiny Pyrex bowl with a rubber lid. Add a few splashes of vinegar, olive oil, a dash of Dijon mustard, salt and freshly ground black pepper. Put the lid on and shake it vigorously. That's it! I usually make dressing for exactly one salad at a time.
There's 1.0 oz. of goat cheese on top. I buy the little 4.0 oz. log of Vermont Butter and Cheese goat cheese then score it in quarters. I use one quarter for each salad. Vacuum sealed, it lasts for a long time in the refrigerator.
And 0.5 oz. of homemade candied walnuts . They can be made ahead and keep for weeks in the refrigerator. Finally, on the side a homemade whole wheat and oat roll , toasted, with butter.