Tofu, broccoli and scallion stir-fry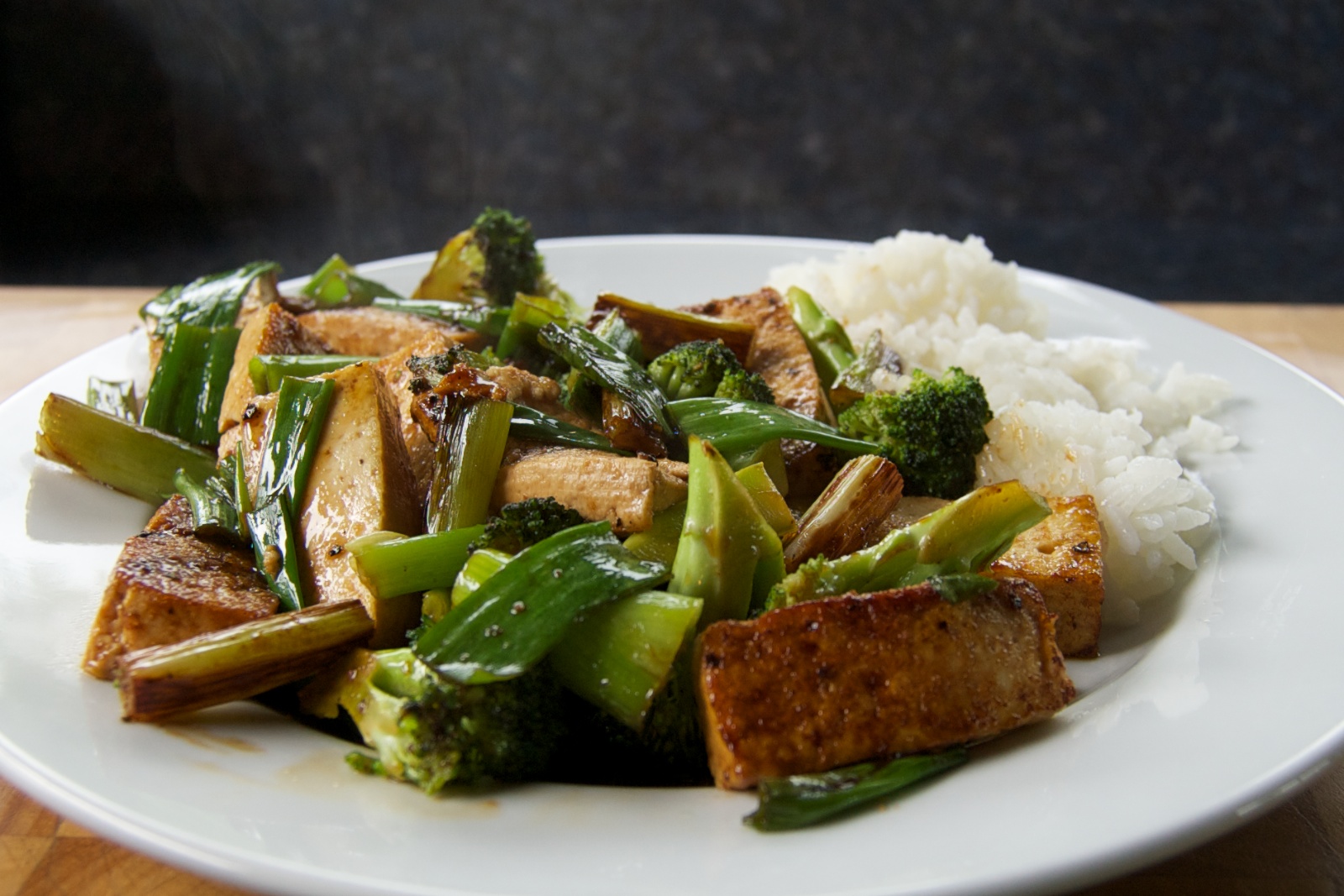 This dish is delicious, but I inexplicably go between bouts of having it a couple times a week, and then not having it for months at a time. Go figure. I usually make this with half a cake of extra-firm tofu in the 14 oz. plastic tray with the plastic film lid. Of course this leaves half a package of tofu. It will keep for a week or two in a container if you change the water every few days. It can also be made from the tofu in the aseptic package, and then you can use the whole package.
Update 9/14/2012:I've switched to using 1/3 of a 14 oz. package of tofu because it seemed like a little too much to use half.
This dish works best in a non-stick sauté pan, or a very well seasoned pan, because the tofu is much better when it gets browned, but it also really will want to stick to your pan. Beware.
Cut 3-4 scallions into 1" pieces, keeping the white and green parts separate.
Cut a handful of broccoli into small bite-sized pieces.
Heat a sauté pan over medium-low heat and add oil, such as canola or olive oil. Add the white part of the scallion and cook for a few minutes.
Add the tofu and cook until browned on one side, periodically moving the pieces so they don't stick to the pan. (See note below for my new preferred cooking method.)
Season with granulated garlic and freshly ground black pepper, then flip over each piece of tofu. Add the broccoli to the pan. Add more oil if necessary.
After several minutes, add the green parts of the scallions to the pan.
Season the second side of the tofu with granulated garlic and pepper.
When done, turn off the heat and add stir-fry sauce. I like Lee Kum Kee vegetarian stir-fry sauce, which I curiously use mostly on beef and pork dishes, but in this case, it's all vegetarian. It has a mushroom flavor. Also add a little soy sauce.
Serve with rice. I keep Japanese white sushi rice in my refrigerator. Plate one serving, cover with plastic wrap and microwave for 0:40.
Add the stir-fry and serve.
Here's what it looks like with 1/3 cake of tofu: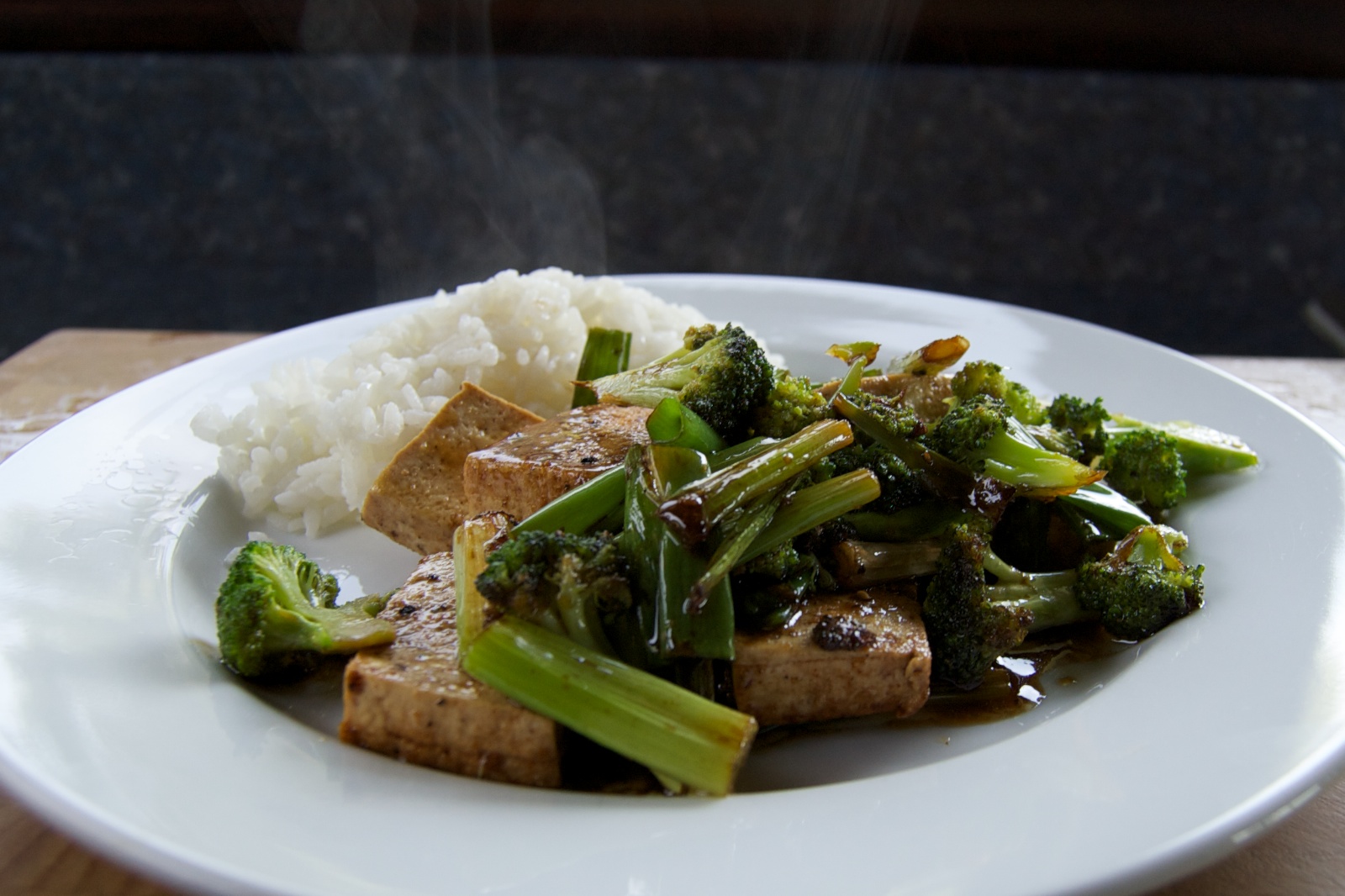 Updated May 5, 2015:I've decided that it makes sense to use two pans for this dish. One regular pan for the stir-fry and one non-stick pan for the tofu. There are two problems with making it in one pan. It takes quite a while to cook the tofu, and it's hard to time it just right so the tofu and vegetables are done at the same time. With two pans, you can just turn off the heat on the tofu pan and let the vegetables catch up. Also, a dedicated non-stick tofu pan is much less likely to have the tofu stick to the pan. When the vegetables are done, just add the tofu to the vegetable pan and add the sauce.