Pasta with zucchini, onion and meat sauce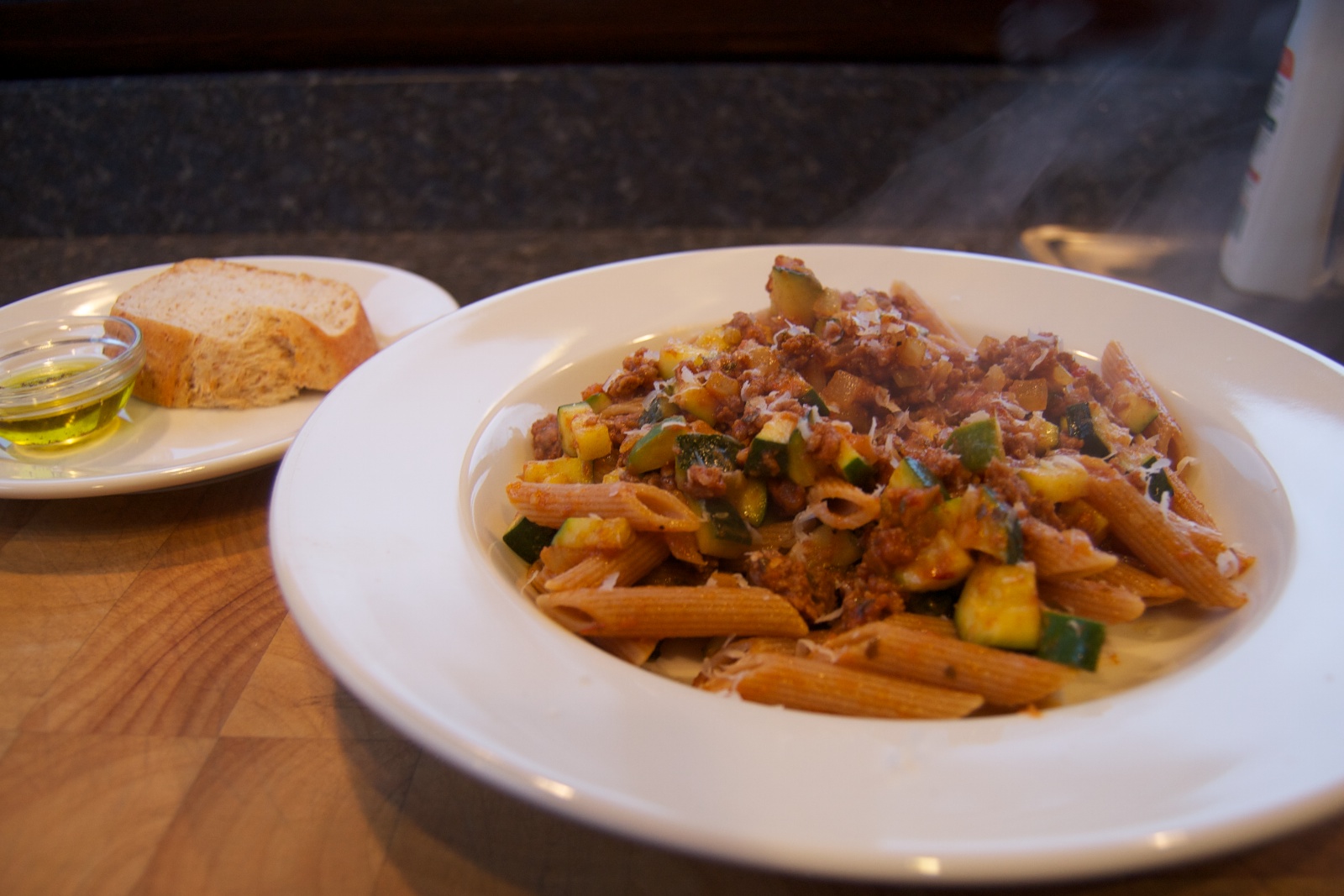 This simple dish is delicious and quite healthy, thanks to careful portion control.
There's 2.0 oz. of whole wheat pasta, the recommended serving size. And that is a surprisingly small amount of pasta.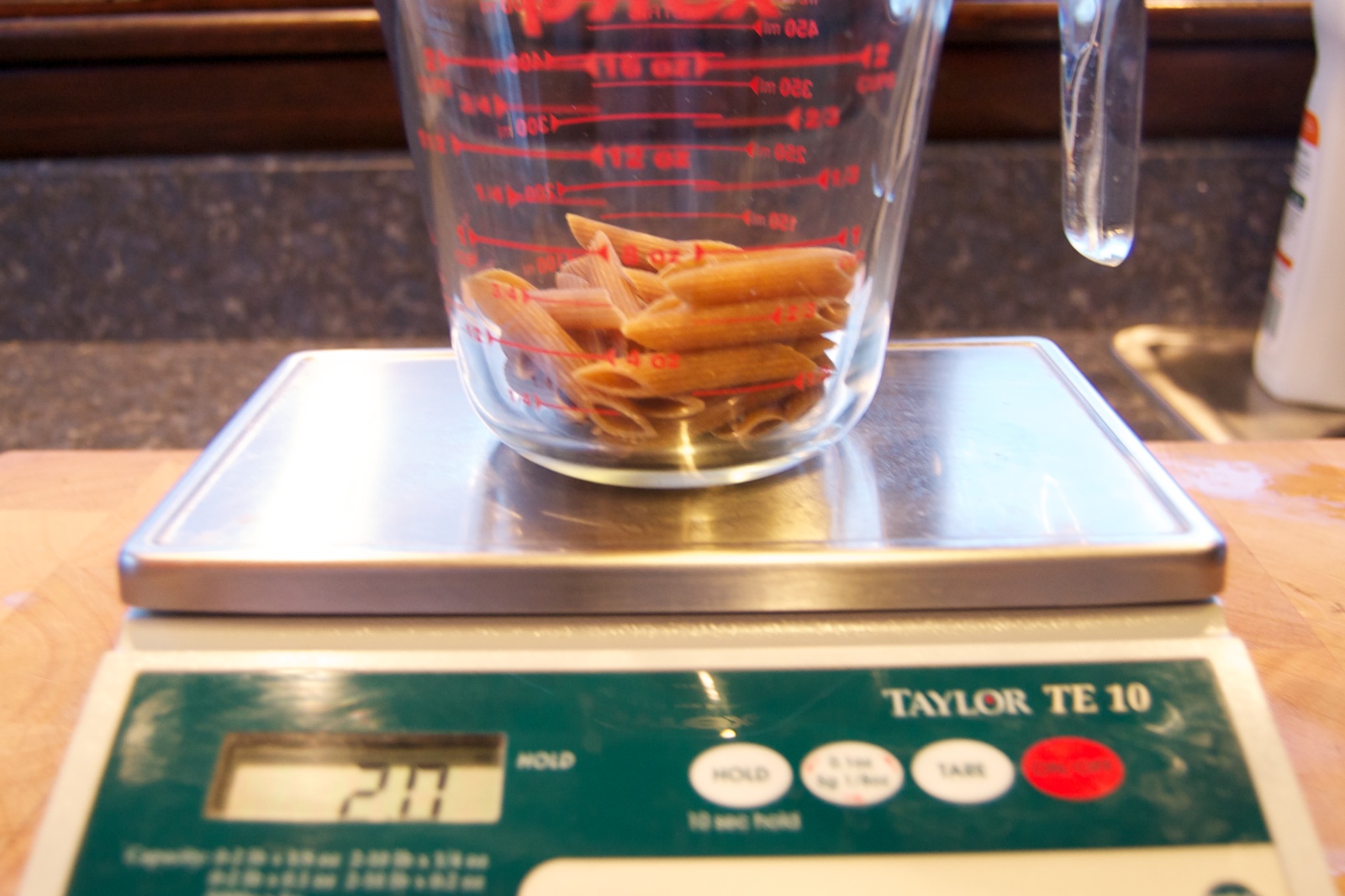 To fill up the dish there's one small zucchini and a half an onion - and that's for one serving!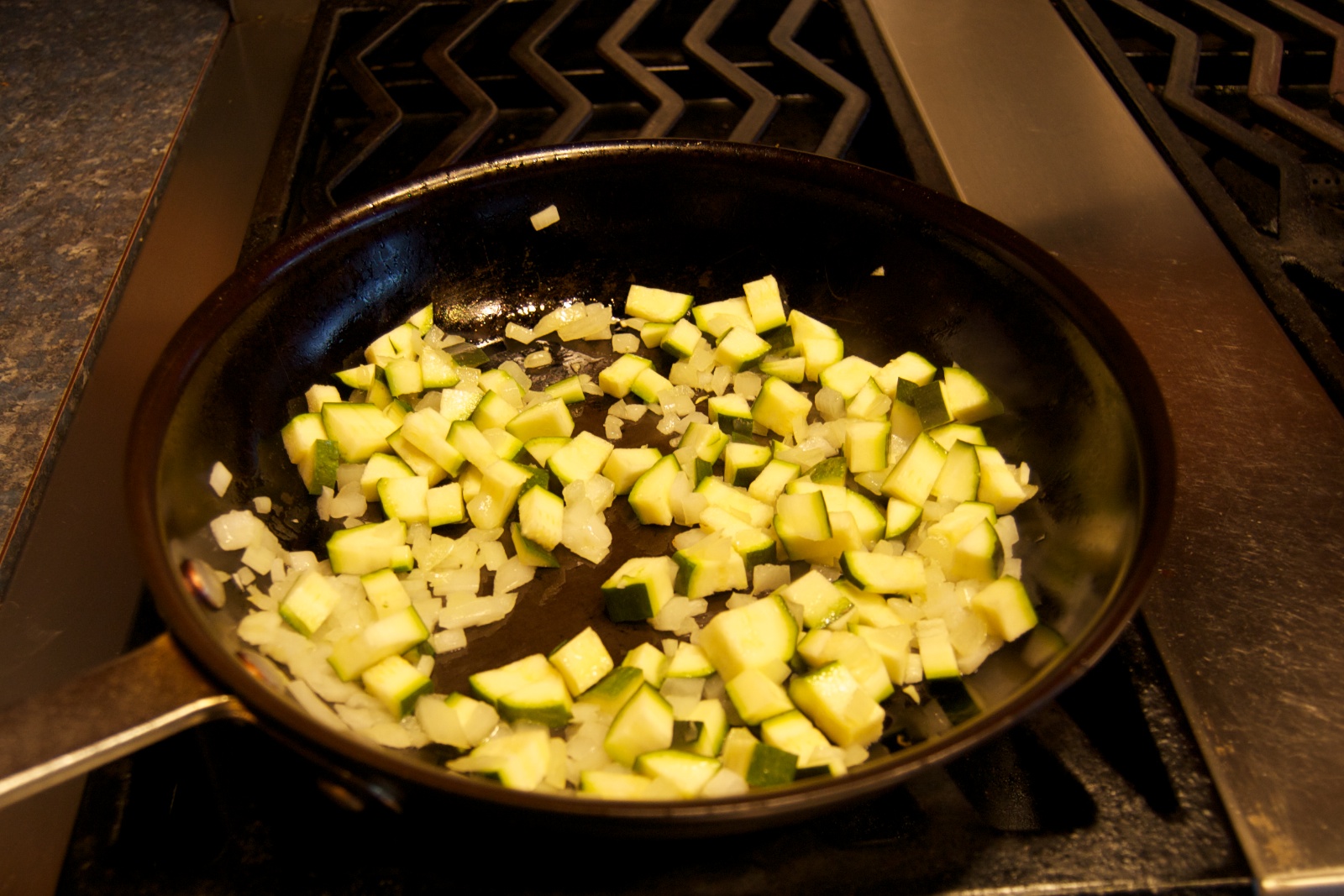 The rest is 3.1 oz. of organic ground beef and 4.1 oz. of Bove's marinara sauce. It could have used a little more sauce, but I had pre-cooked the beef, added sauce, vacuum sealed and froze the individual serving packages.
Topped with a very tiny amount microplaned Parmesano Reggiano cheese.
And one small slice of wheat Italian bread with olive oil.