Summer sausage English muffin sandwich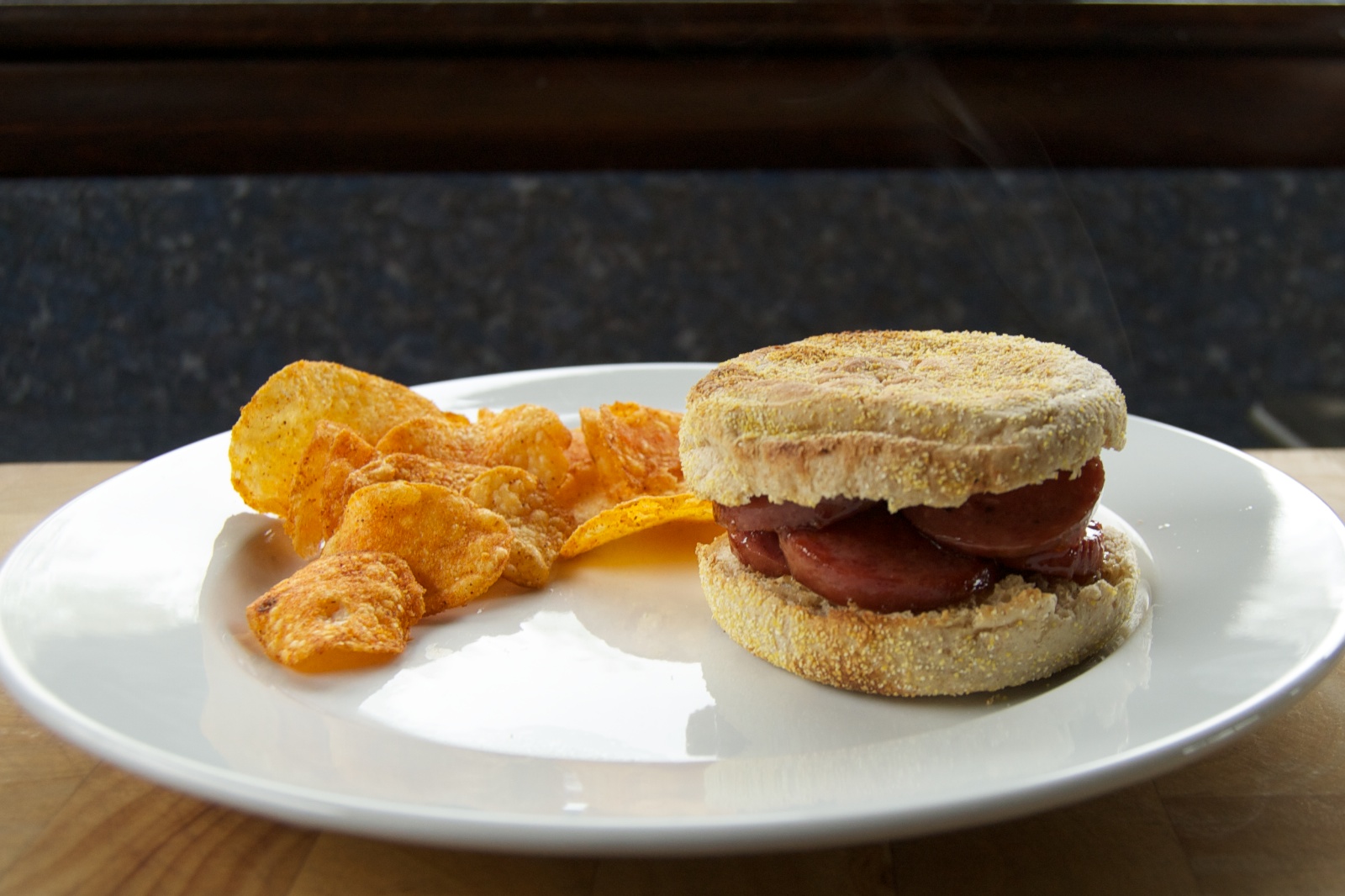 This is a simple but tasty lunch sandwich. Mom used to make this with Hickory Farms "beef stick" though this one is made from a Vermont Smoke and Cure summer sausage.
Just toast an English muffin and while that's going, thinly slice the sausage and lightly brown in a sauté pan. That's it.
Pictured with Kettle Chips barbecue potato chips. The English muffin is a Barowski's wheat English muffin.
I've also made it was Salame Toscano and it's very good!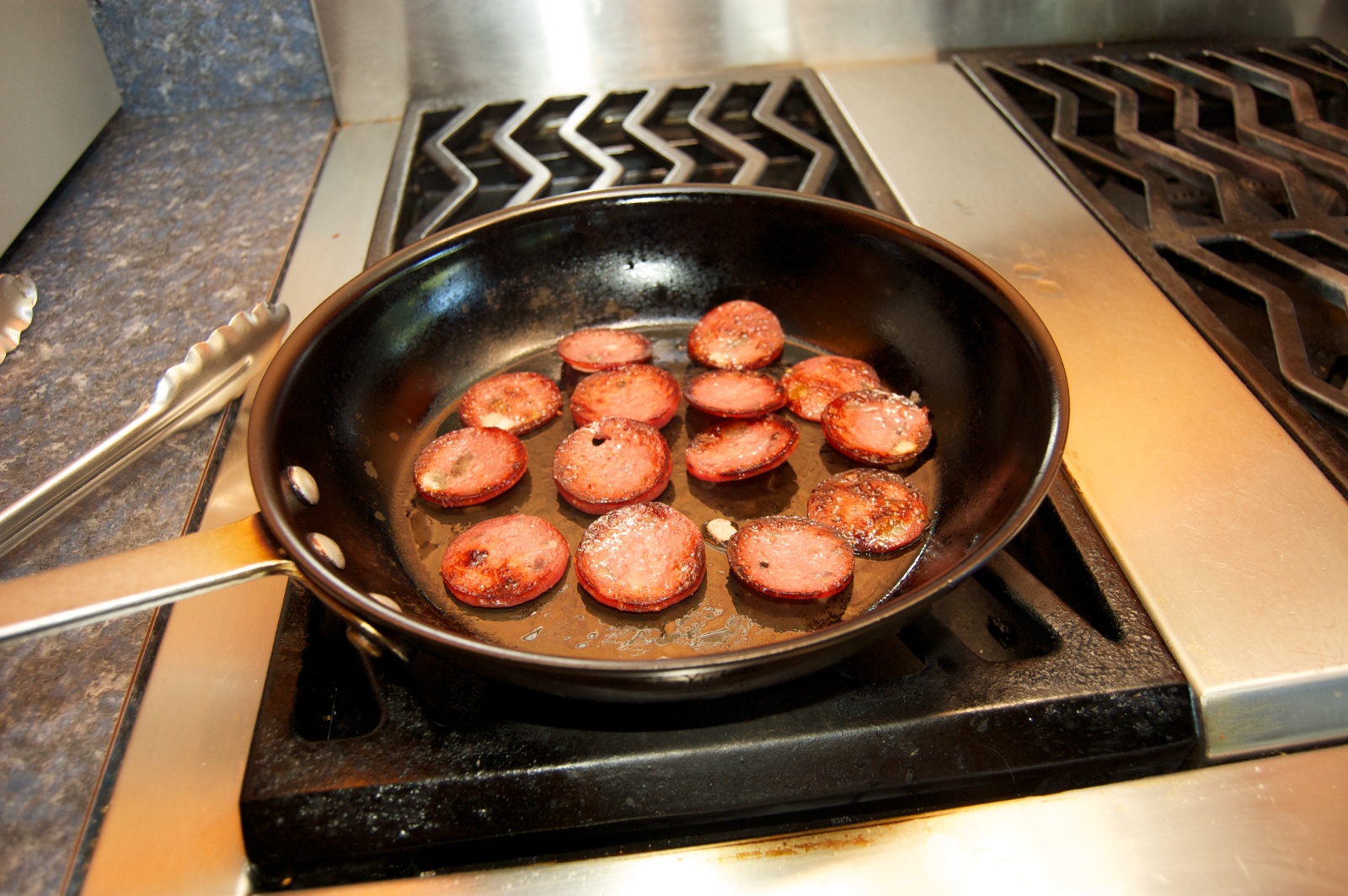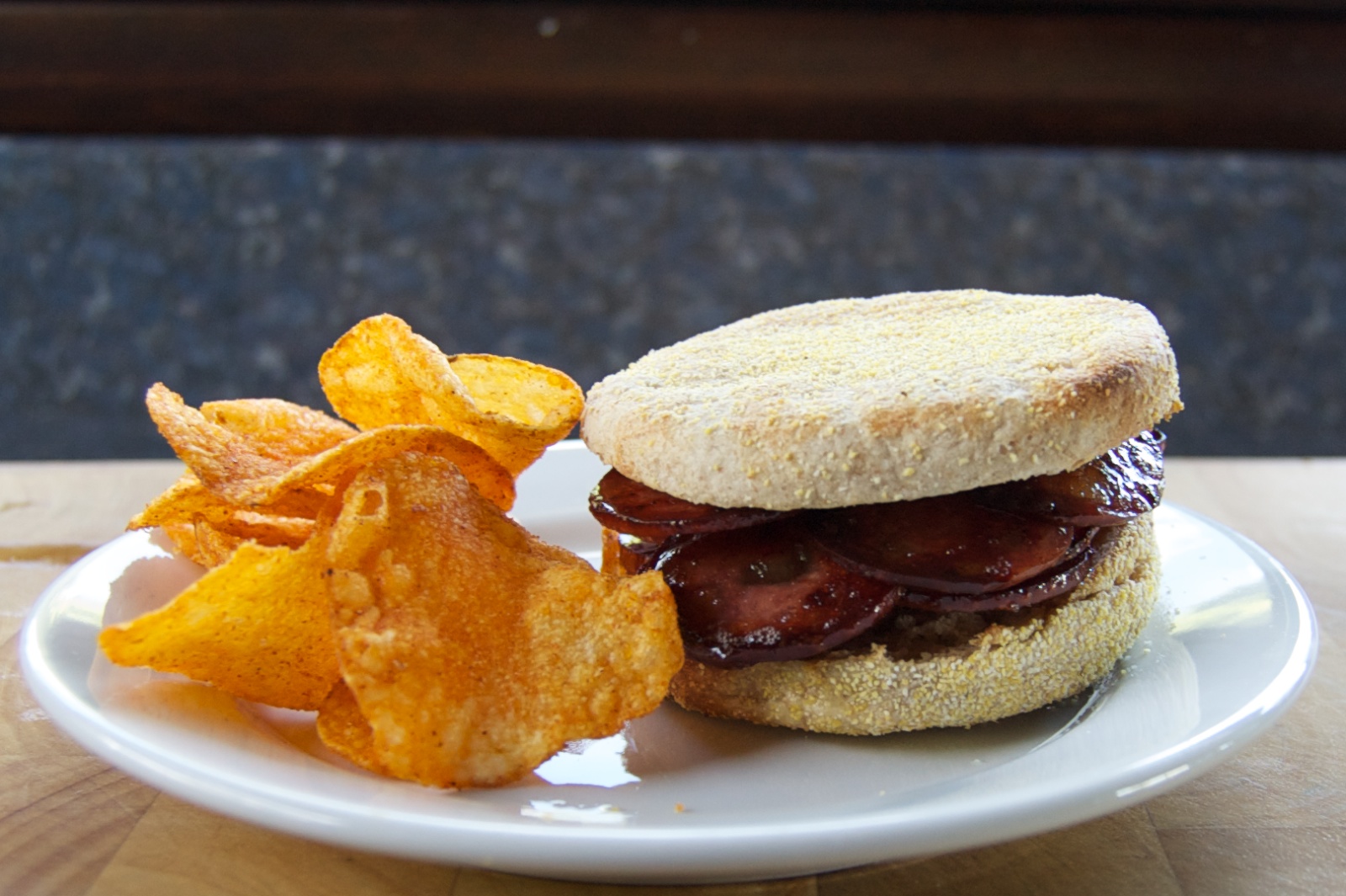 Update December 3, 2018: I thought this dish could use something to make it a bit more flavorful and add some greens. I used a whole wheat English muffin, some baby kale, and peppered goat cheese.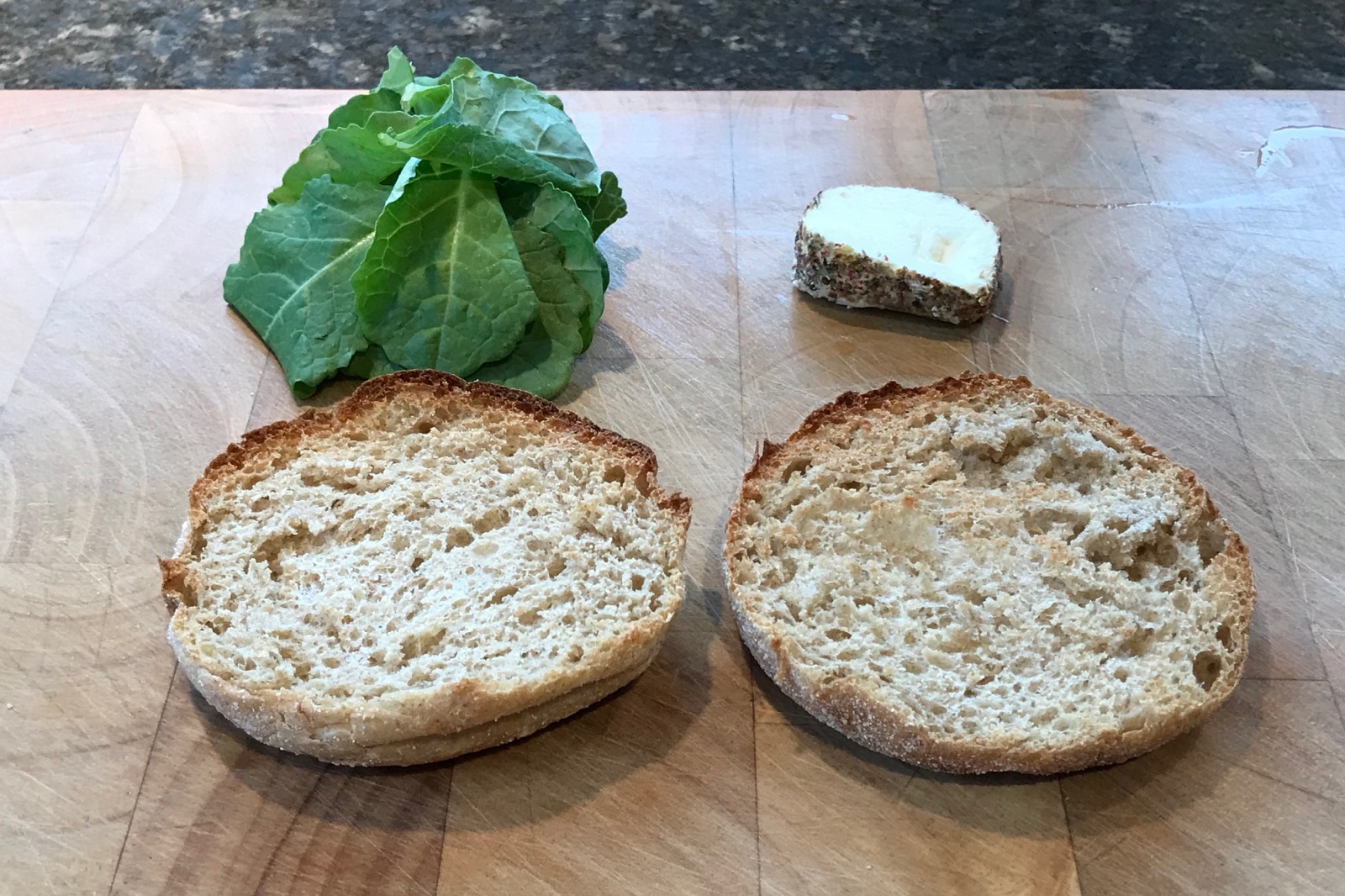 And Columbus Calabrese Salame ("zesty with red chili pepper").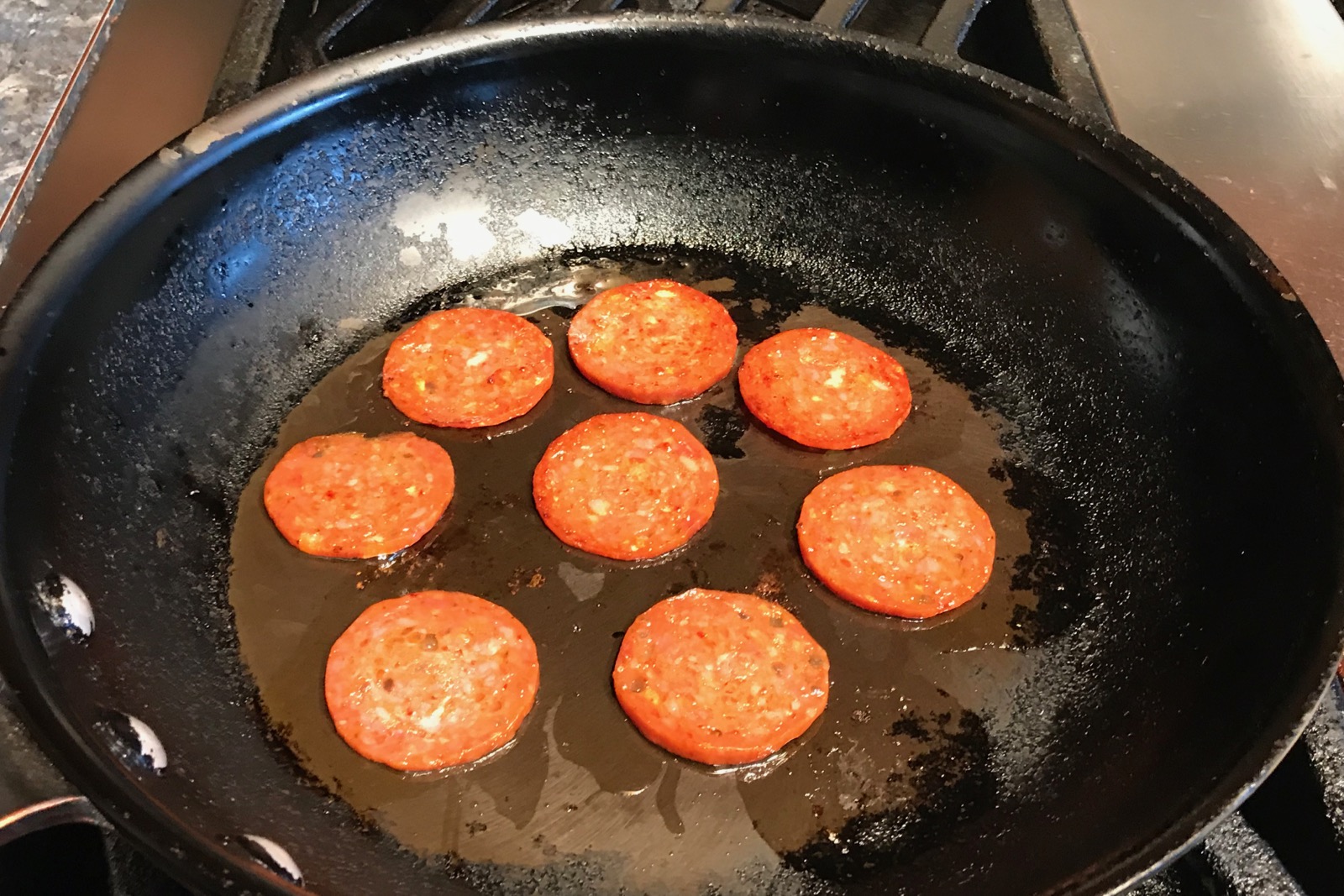 This was really good!