Sautéed baby Swiss chard with pancetta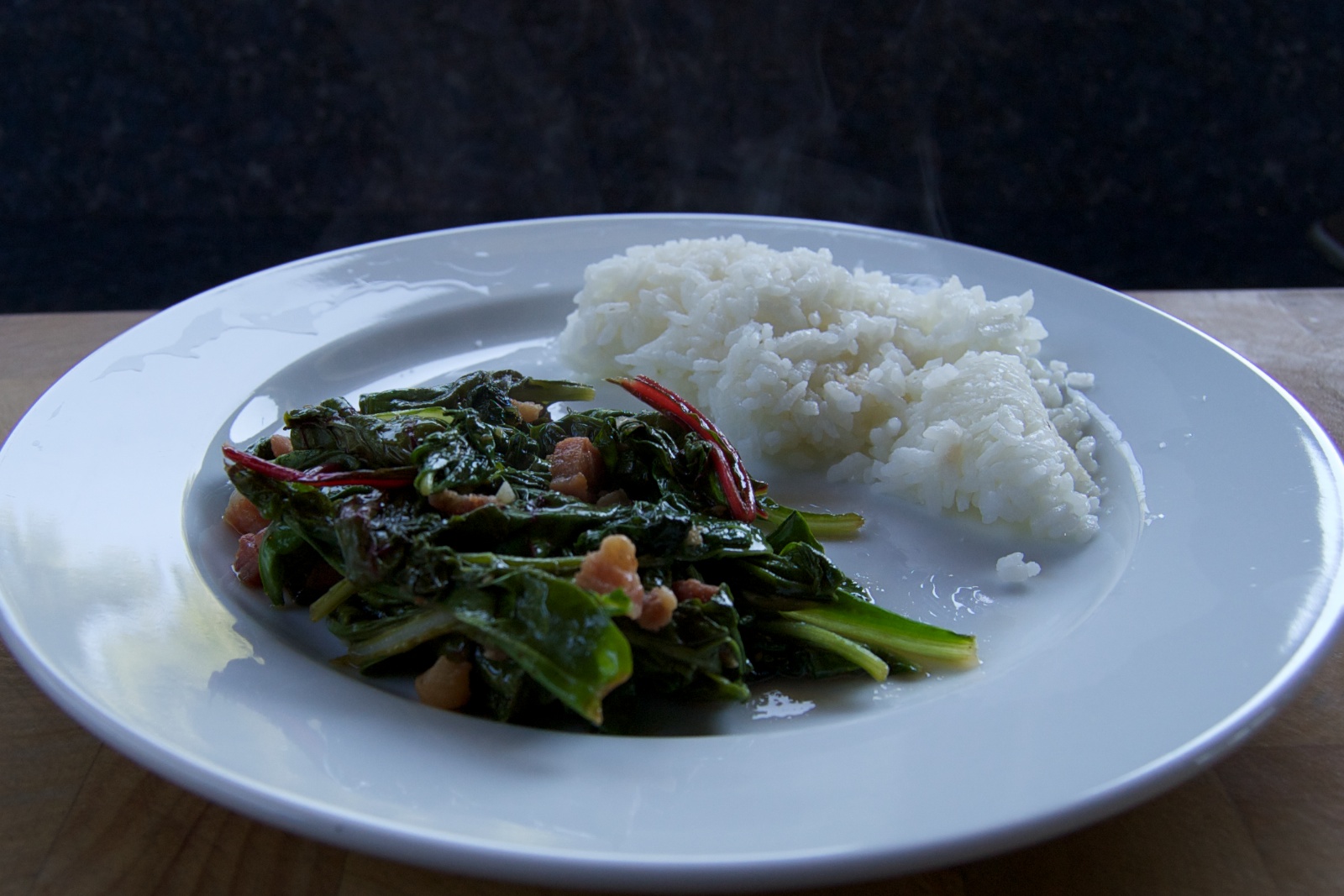 This was delicious! My new favorite way to cook Swiss chard, kale, etc..
This was baby Swiss chard so I only removed a few of the larger ribs and cut off some of the larger stem ends.
Sauté 1.5 oz. of diced pancetta until fully cooked and the fat rendered.
Add 1 minced clove of garlic and cook for a minute.
Add the Swiss chard, kale, beet greens, tat soi, arugula, whatever you like and cook until wilted.
Add a splash of champagne vinegar, salt and freshly ground black pepper.
Here it is with tat soi: