What I ate: June 25, 2012
Breakfast: Egg, toast and bacon .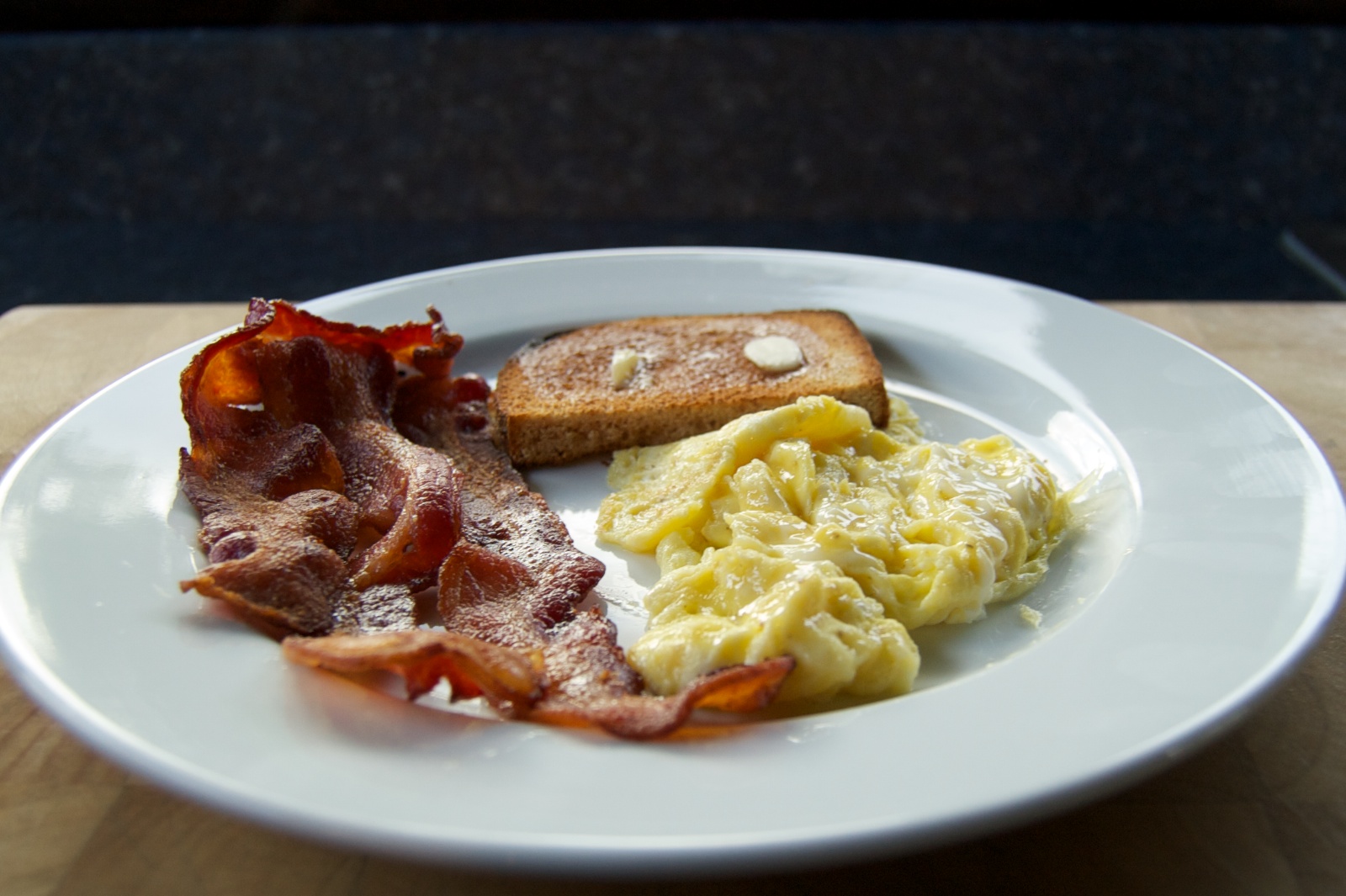 Lunch: McDonalds quarter pounder with cheese and medium French fries. I replaced a sink at Mom and Dad's and was running some errands when I had a craving.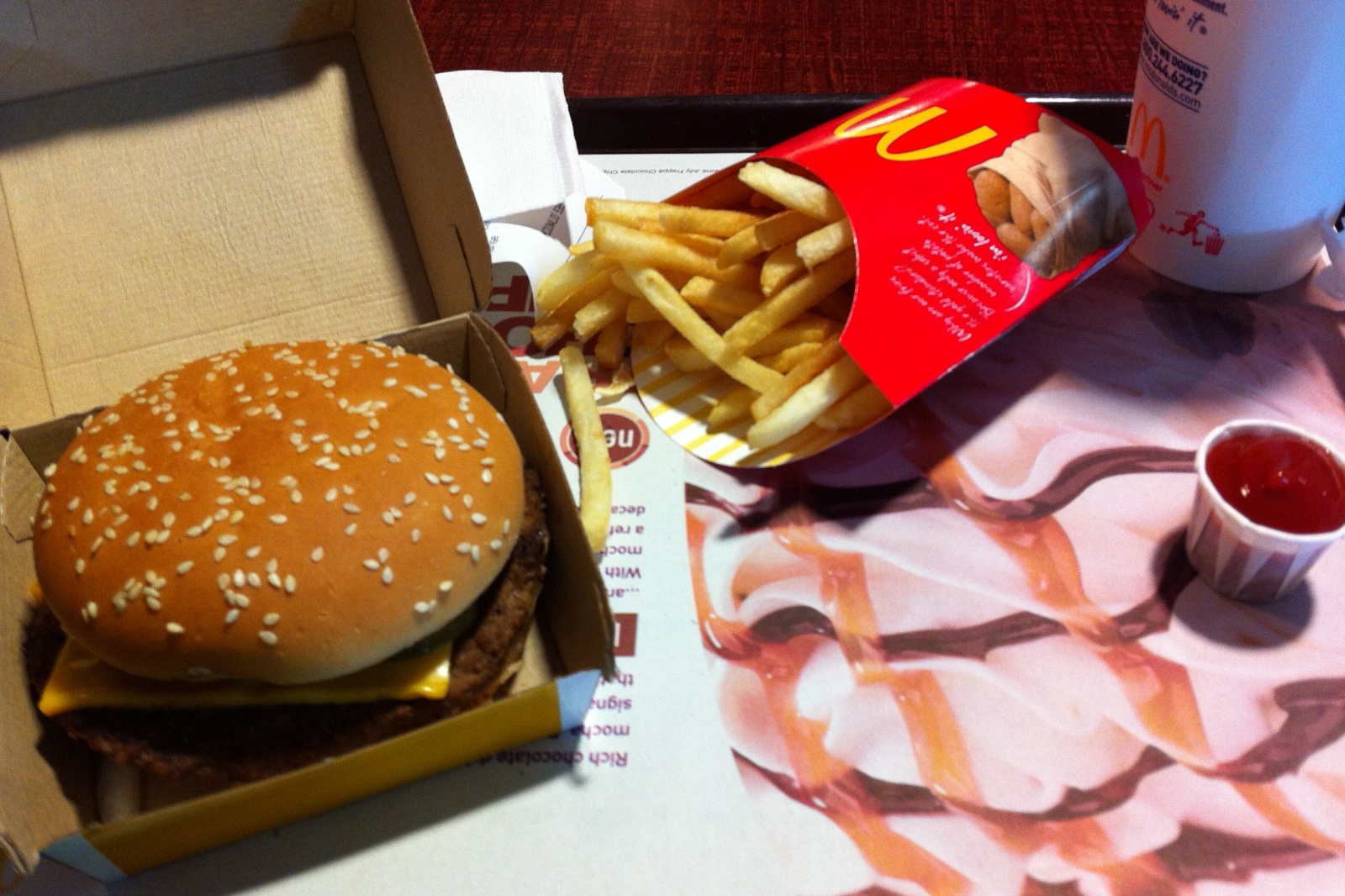 Dinner: Salad with two kinds of lettuce, arugula, cucumber, red onion, carrots, celery, green pepper, radishes and mushrooms, 4 organic grape tomatoes and Kraft Tuscan house Italian dressing. With Olivia's croutons.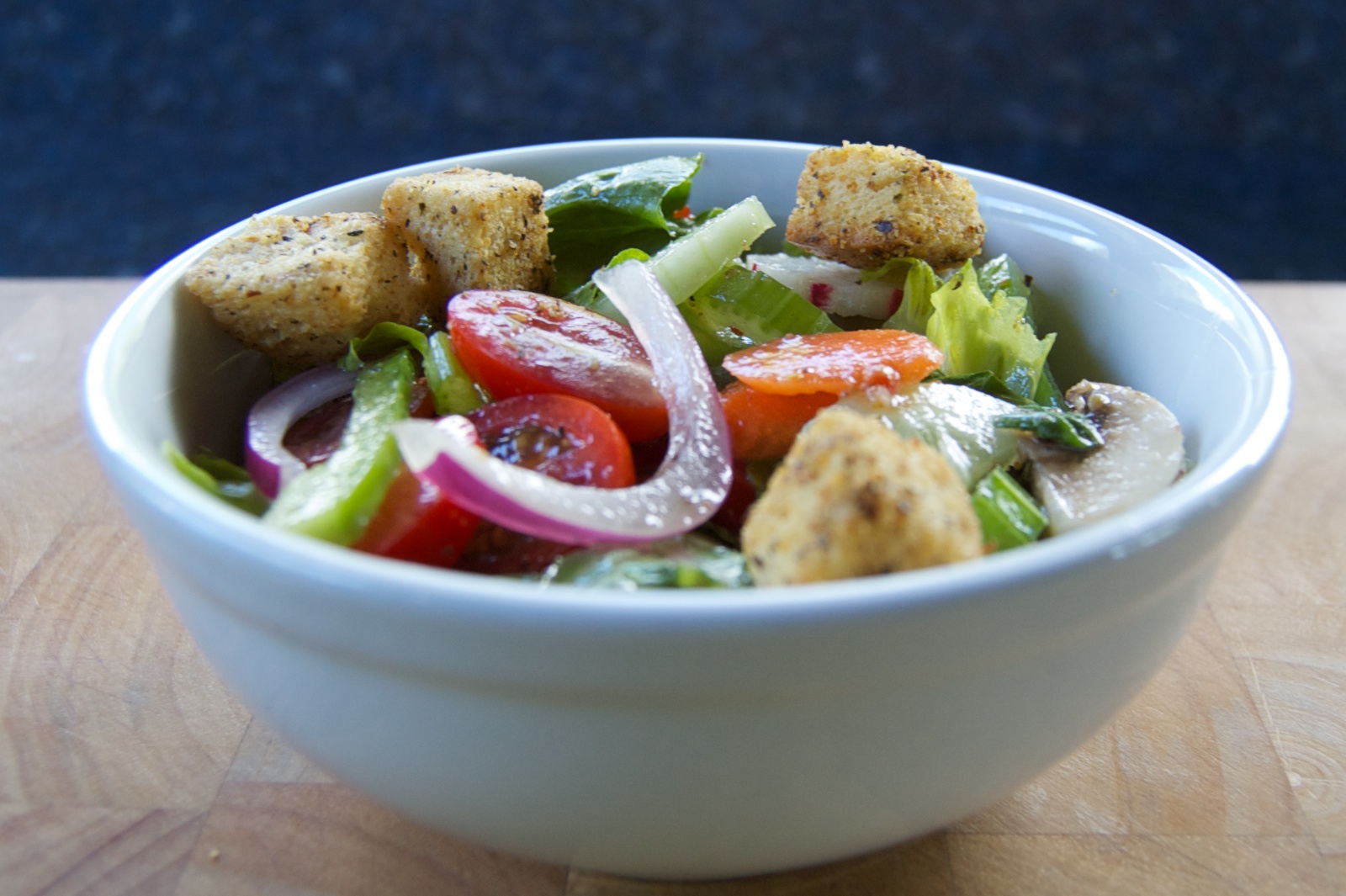 And 2 slices of pepperoni and mushroom pizza (each slice is 1/8 of a small pizza).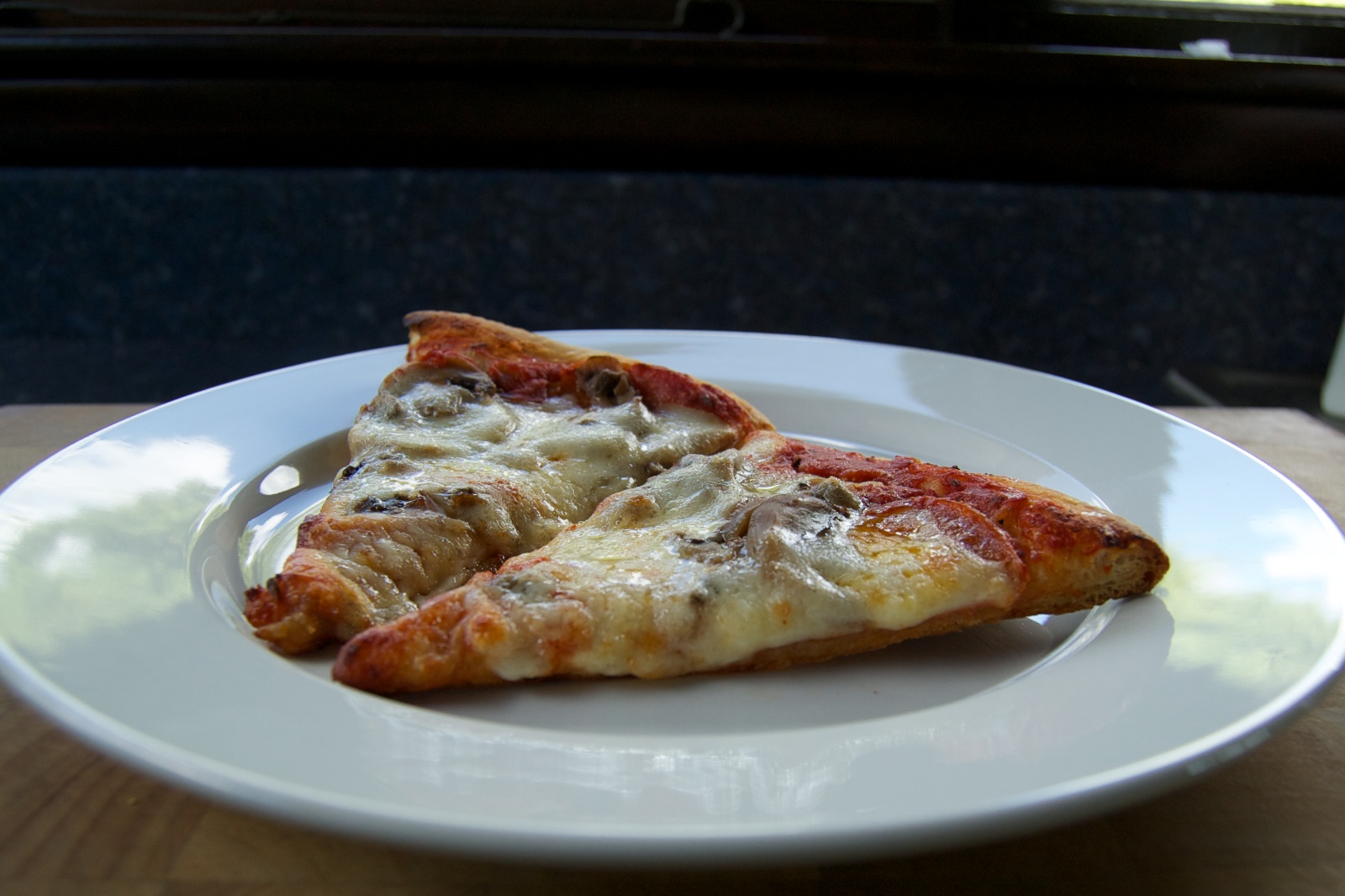 And 2 glasses of Yauquen malbec.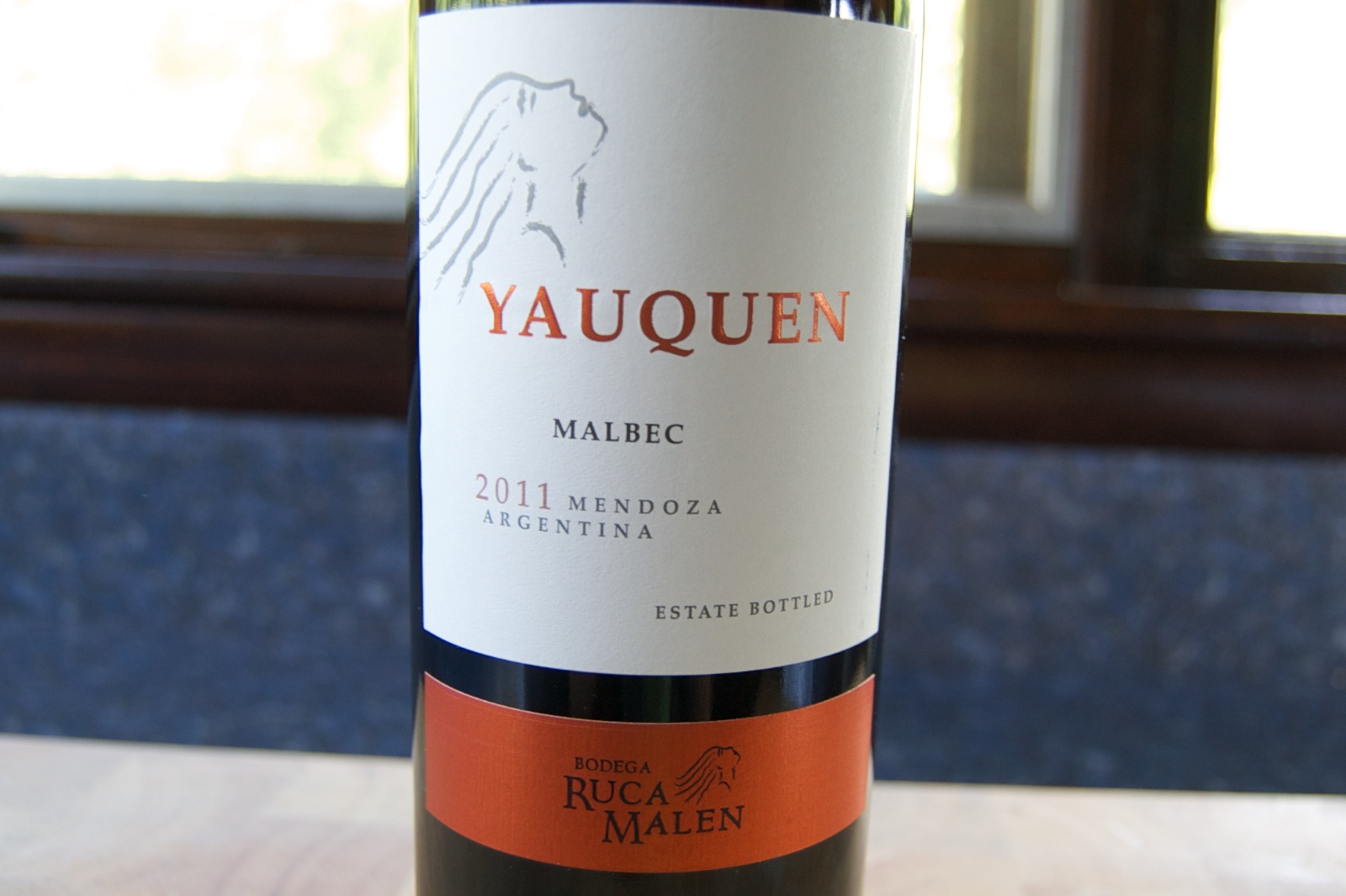 Weight at beginning of the day: 120.0 lbs. Weight at the beginning of the next day: 120.6 lbs.