What I ate: June 9, 2012
Breakfast: Chorizo breakfast burrito with chorizo, onion, green pepper, jalapeño and egg.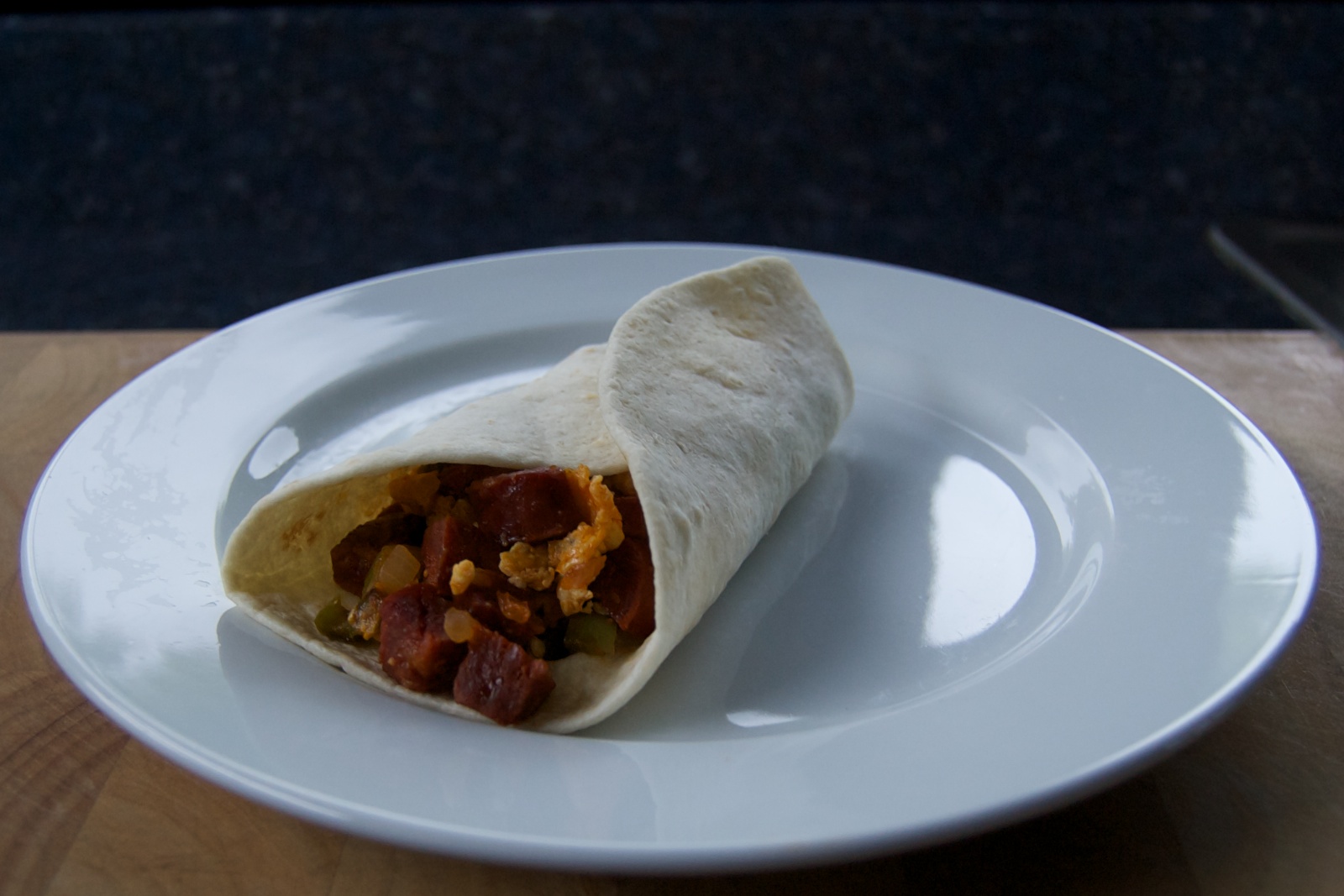 Snack: 1.0 oz. Sriracha chex mix .
Lunch: Tuna salad salad with baby lettuce mix from CSA Week #1 . With Kraft Catalina dressing.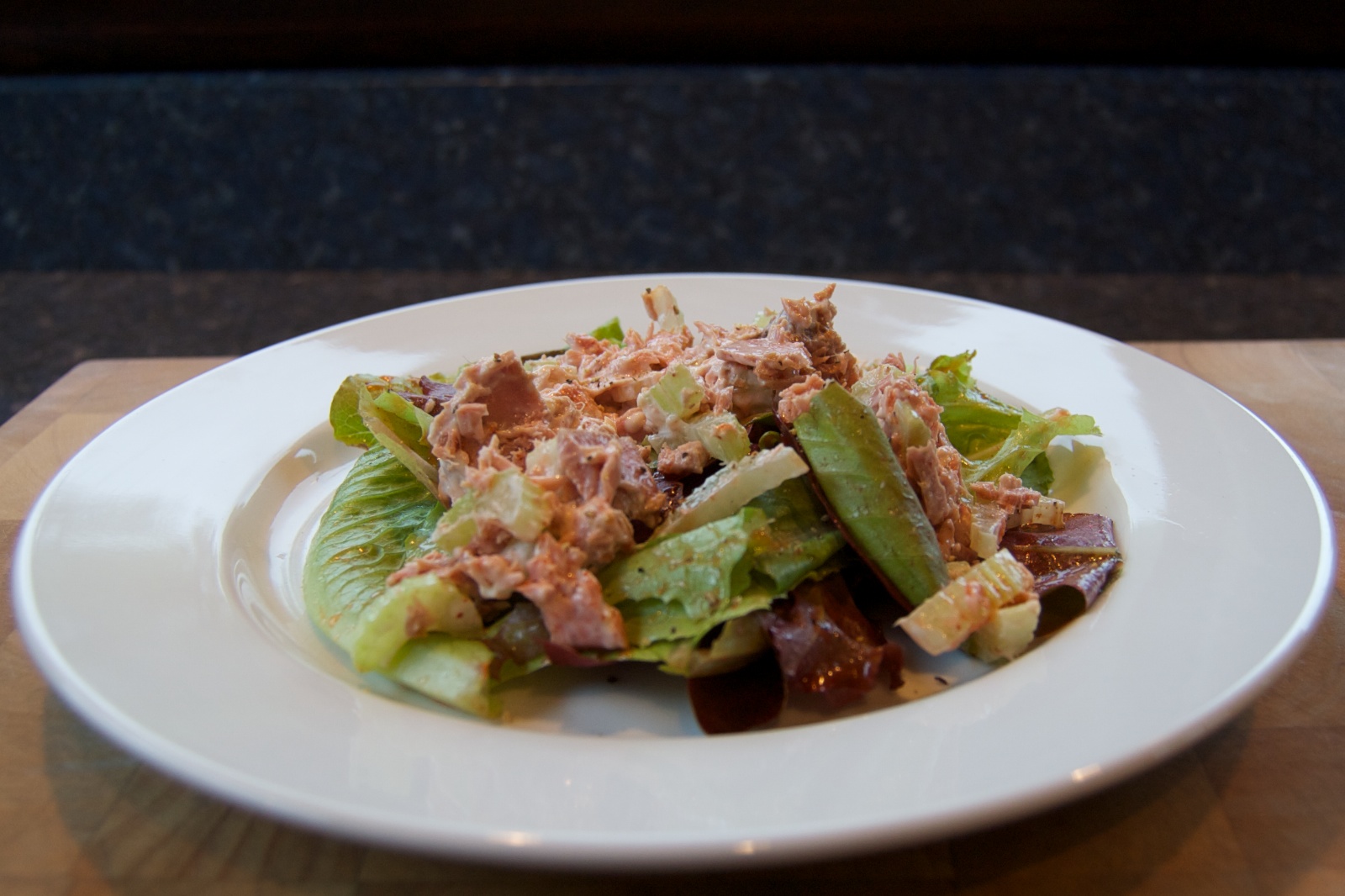 Snack: 0.7 oz. peanuts.
Dinner: Tonkatsu and rice with furikake. That's 5 small pieces with a total weight of 5.0 oz. And Roscoe at some of it.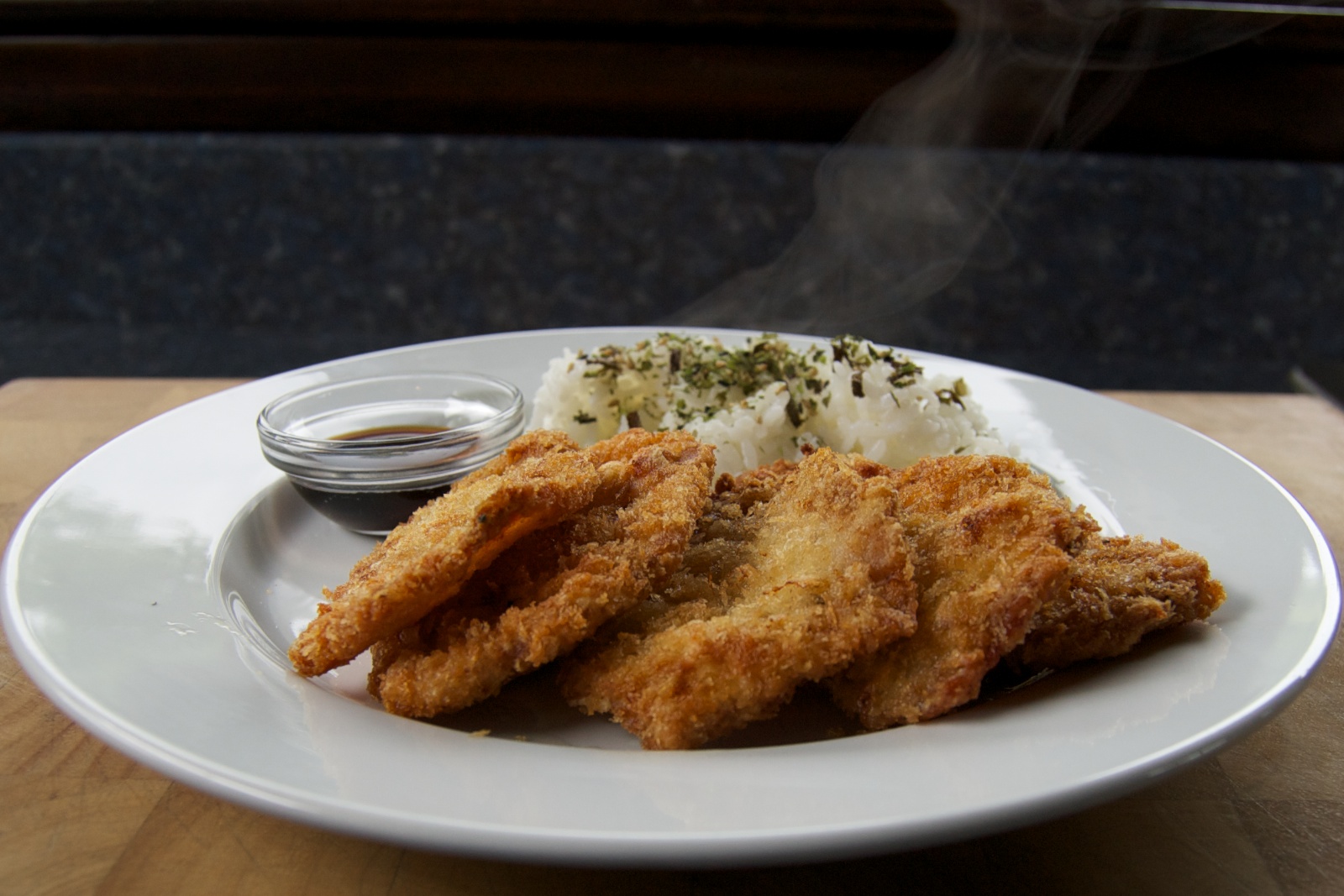 And 2 glasses of Panizzi Sangiovese.
Weight at beginning of the day: 118.8 lbs. Weight at the beginning of the next day: 120.0 lbs.