Buttermilk biscuits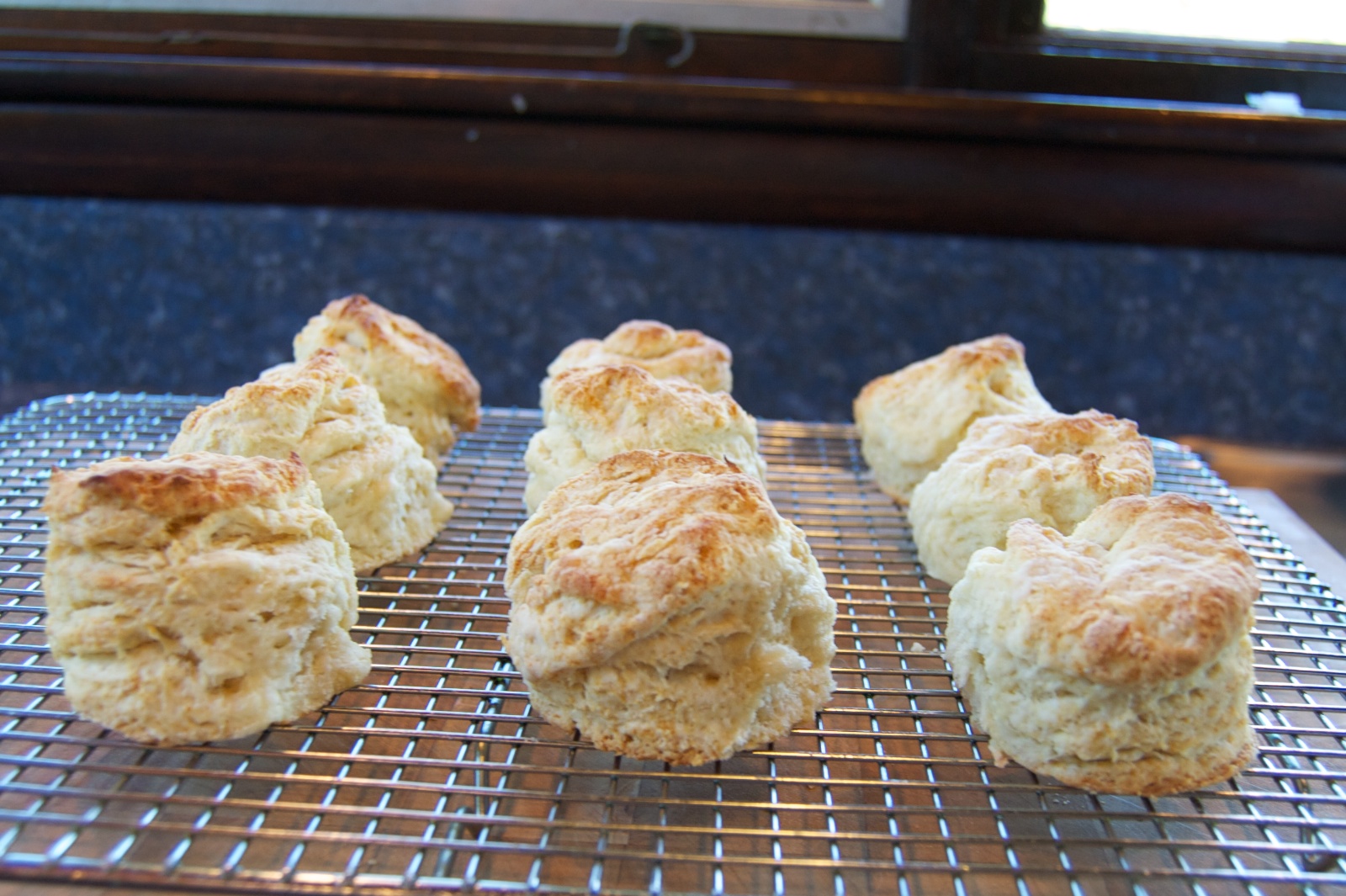 These buttermilk biscuits are delicious and easy to make. Though I can't really take the credit because it's Alton Brown's recipe .
2 cups flour 4 tsp. baking powder 1/4 tsp. baking soda 3/4 tsp. salt 2 tbsp. butter, cut in 1/4" dice 2 tbsp. shortening 1 cup buttermilk, chilled
Mix together the ingredients through the shortening. Work the dough with your fingers so there are little crumbly bits of shortening or butter surrounded by flour. Add the buttermilk and make a sticky dough.
Put out onto a floured surface and knead a few times. Make into a 1" thick disc and cut out biscuits. I used a 2 1/4" cutter for the biscuits above. Form the leftover bits into a disc and repeat.
Put on a sheet pan spritzed with spray oil. Here they are rolled and cut, ready for baking: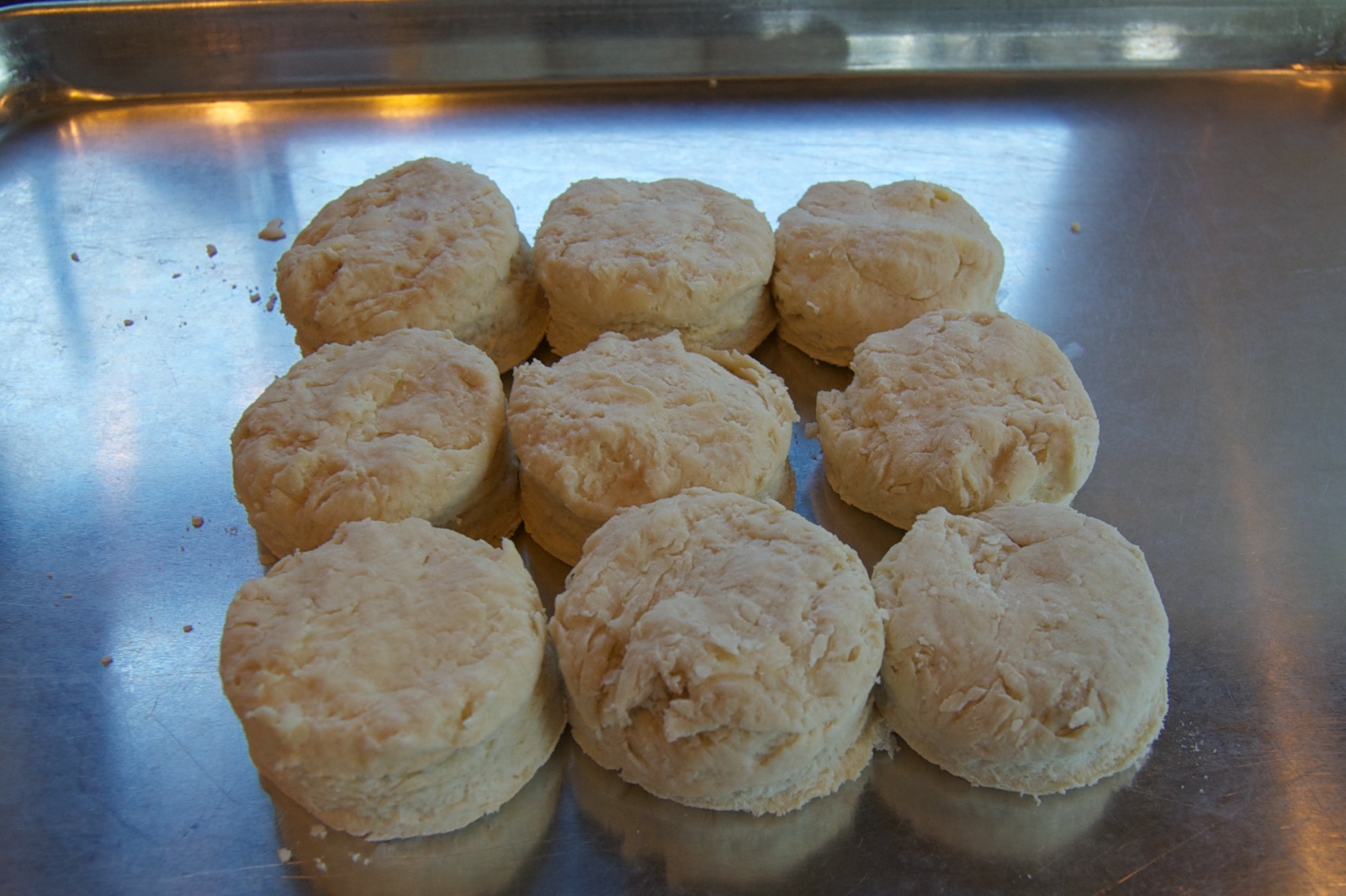 Bake for 15 minutes at 450°F
And coming out of the oven, before separating and moving to a wire rack: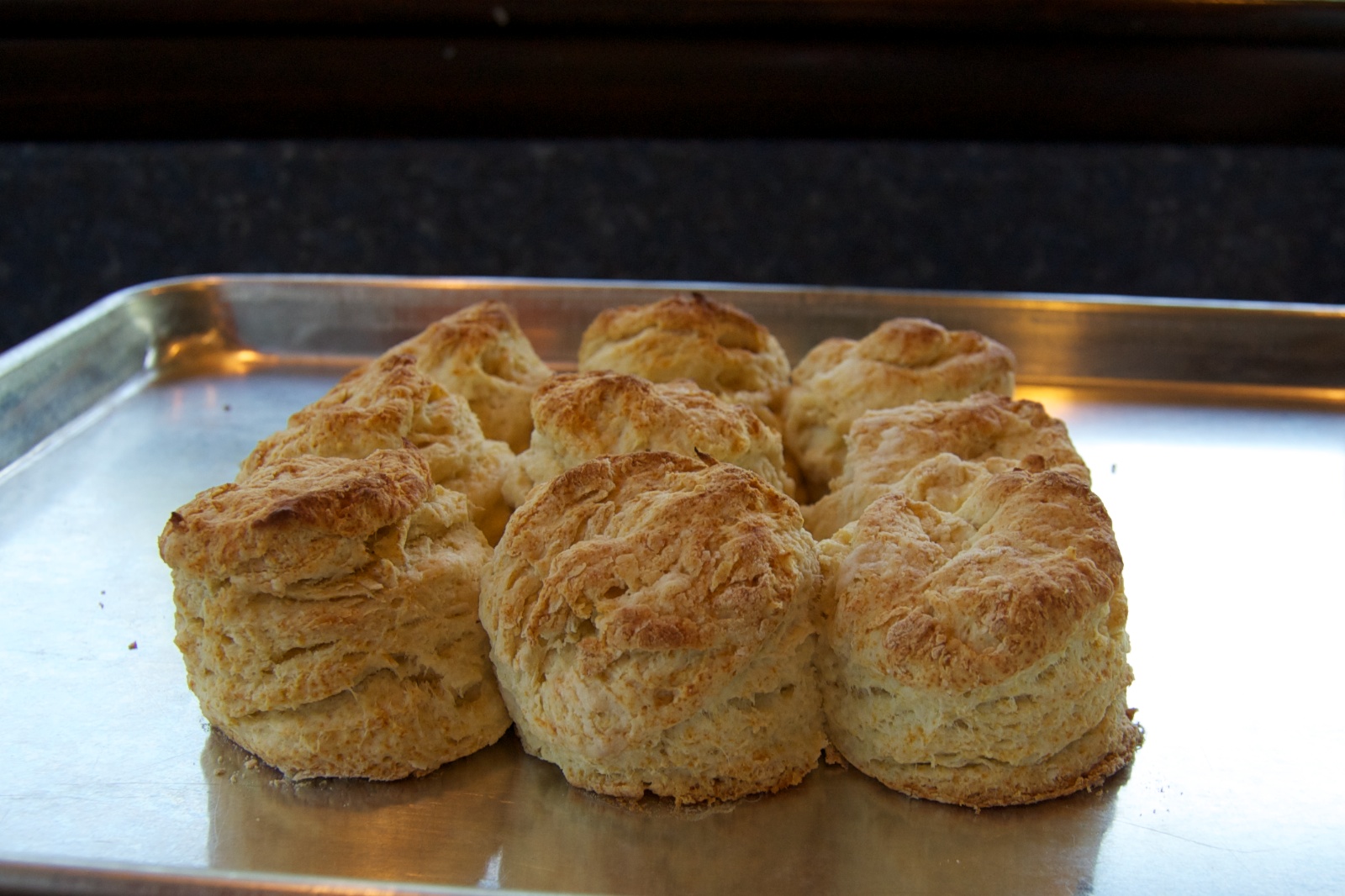 They freeze well. For best results, take the frozen biscuit out the night before and defrost at room temperature, wrapped in plastic wrap.