Whole wheat pasta with zucchini, tomato and prosciutto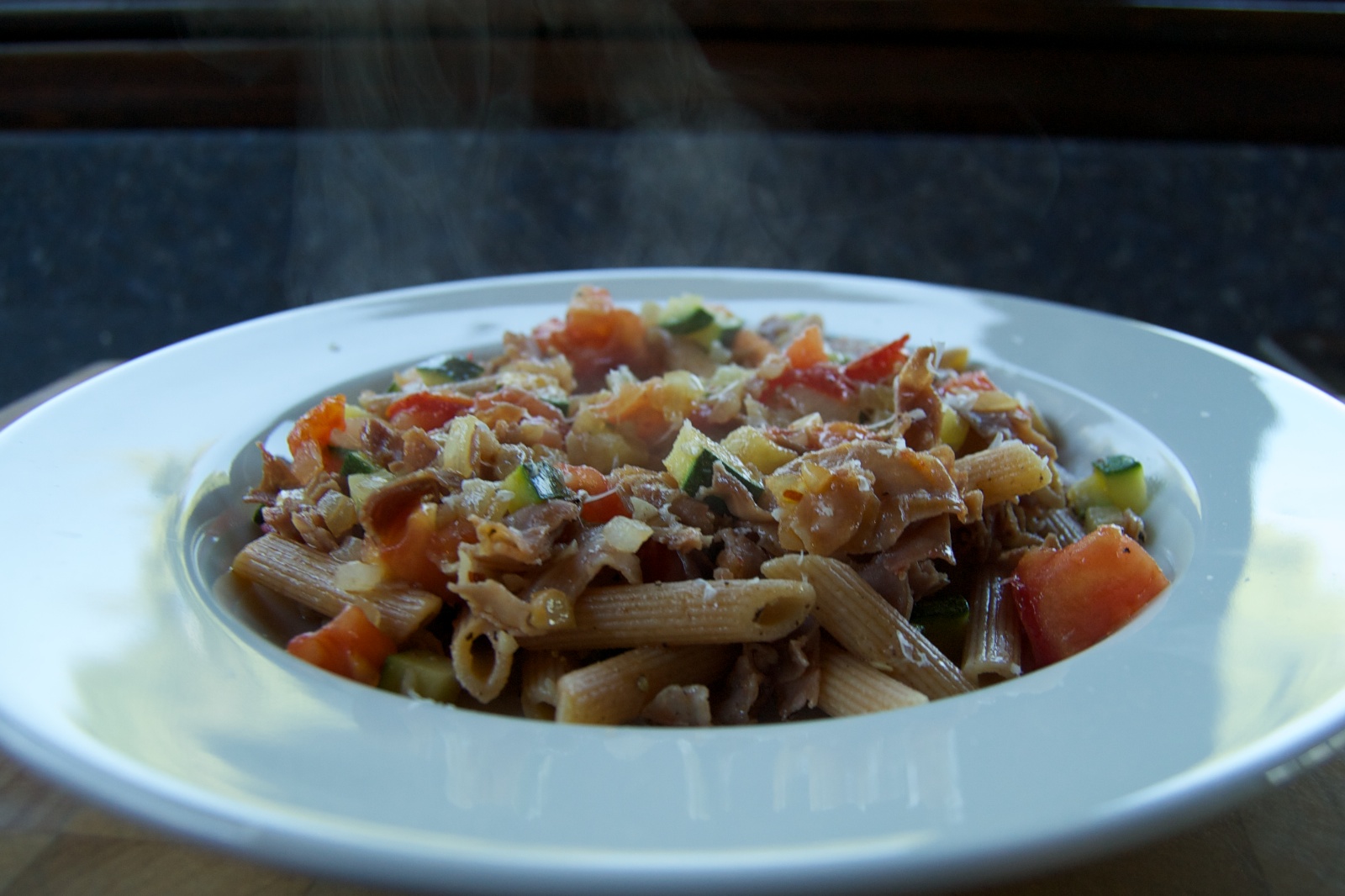 I made up this recipe based on what I had from my CSA and it was delicious!
There is an updated version of this recipe that omits the onion, adds hot pepper vodka and changes a few cooking steps. I like the new version better.
Makes one serving, scale as desired.
2.0 oz. whole wheat penne olive oil onion, finely diced (one very small onion) zucchini, finely diced (about 1/2 of a small zucchini) 2.0 oz. prosciutto, thinly sliced, then sliced into strips garlic, 2 small cloves or one large, minced red pepper flakes tomato, diced freshly grated Parmesan cheese
Start the pasta cooking; for my pasta it takes 9 minutes.
Heat a sauté pan over medium heat. Add olive oil and cook the onions for a few minutes until softened.
Add the zucchini, prosciutto, garlic and red pepper flakes are cook for a few minutes.
Add the tomato.
When the pasta is done, drain and add to the sauté pan. Season with salt and freshly ground black pepper.
Plate and microplane a little Parmesano Reggiano over the top. Serve. Update 8/20/2012: I made it again and it was excellent! The grocery store started selling prosciutto in 3.0 oz. packages instead of 4.0 oz., so there's only 1.5 oz. in this and it's still enough!