Grilled ham and cheese sandwich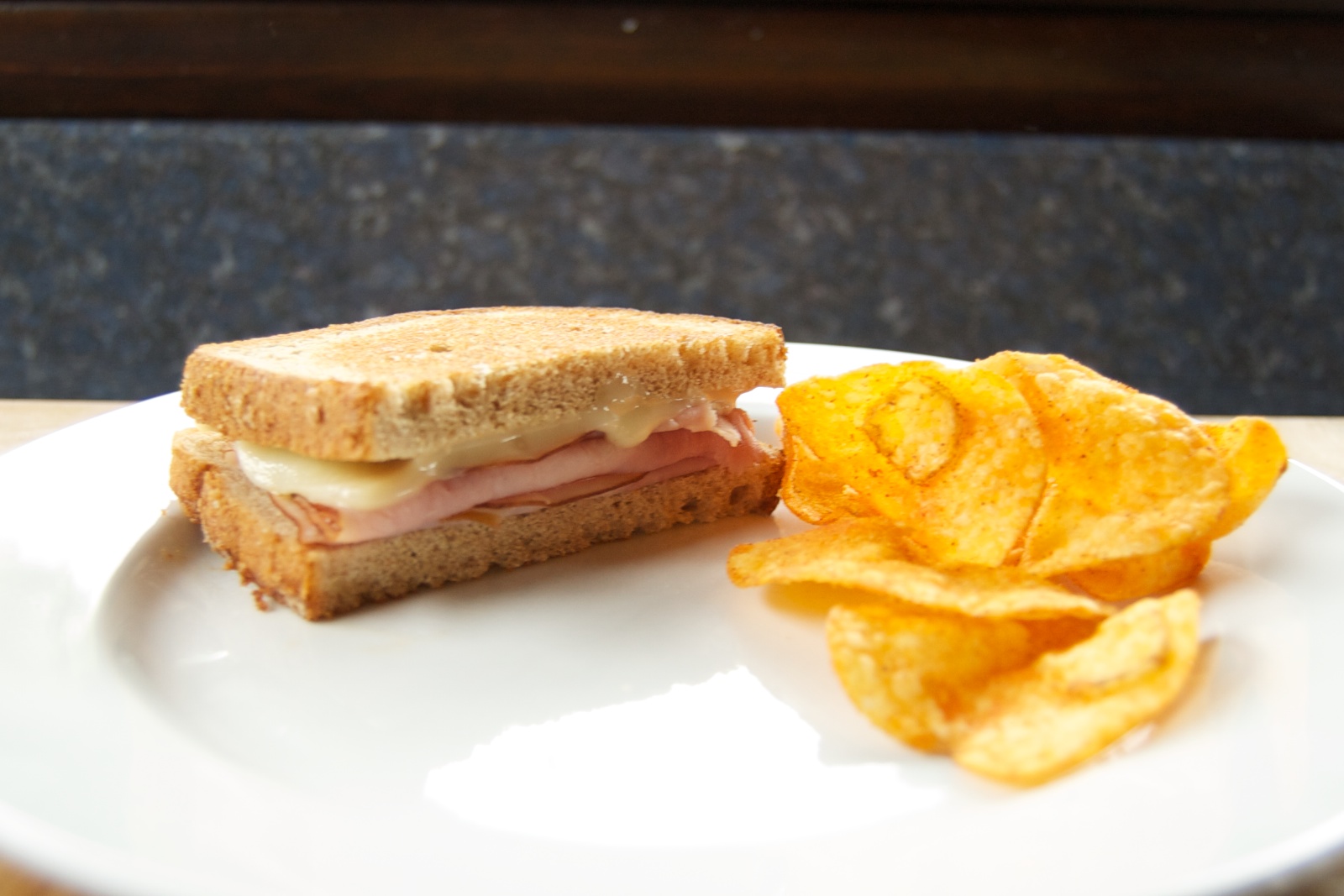 This is my quick, tasty and pretty small grilled ham and cheese sandwich. It's made with:
1 slice of Barowski's whole wheat bread, cut in half
2.2 oz. deli ham
3/4 slice of Cabot Swiss cheese
Dijon mustard (optional)
Preheat a sauté pan over medium-low heat.
Since I don't eat that much bread I keep my bread in the freezer. This helps with this sandwich because I assemble the sandwich and then microwave it for 25 seconds. This helps soften the cheese and defrost the bread.
Add some butter (about a 1/8" thick slice of a normal stick of butter) to the pan and melt. You don't want the pan too hot or the butter will burn.
Add the sandwich starting with the cheese side down and cook until lightly browned. Flip over and brown the other side.
Served with a few Kettle Chips barbecue potato chips.
Update May 31, 2022: Made it as a whole sandwich (2 slices of bread), 3.3 oz. of ham, and 2 thin slices of Swiss and it makes for a more substantial lunch. Served with strawberries and blueberries instead of potato chips.