What I ate: September 4, 2012
Breakfast: Homemade blueberry muffin and bacon .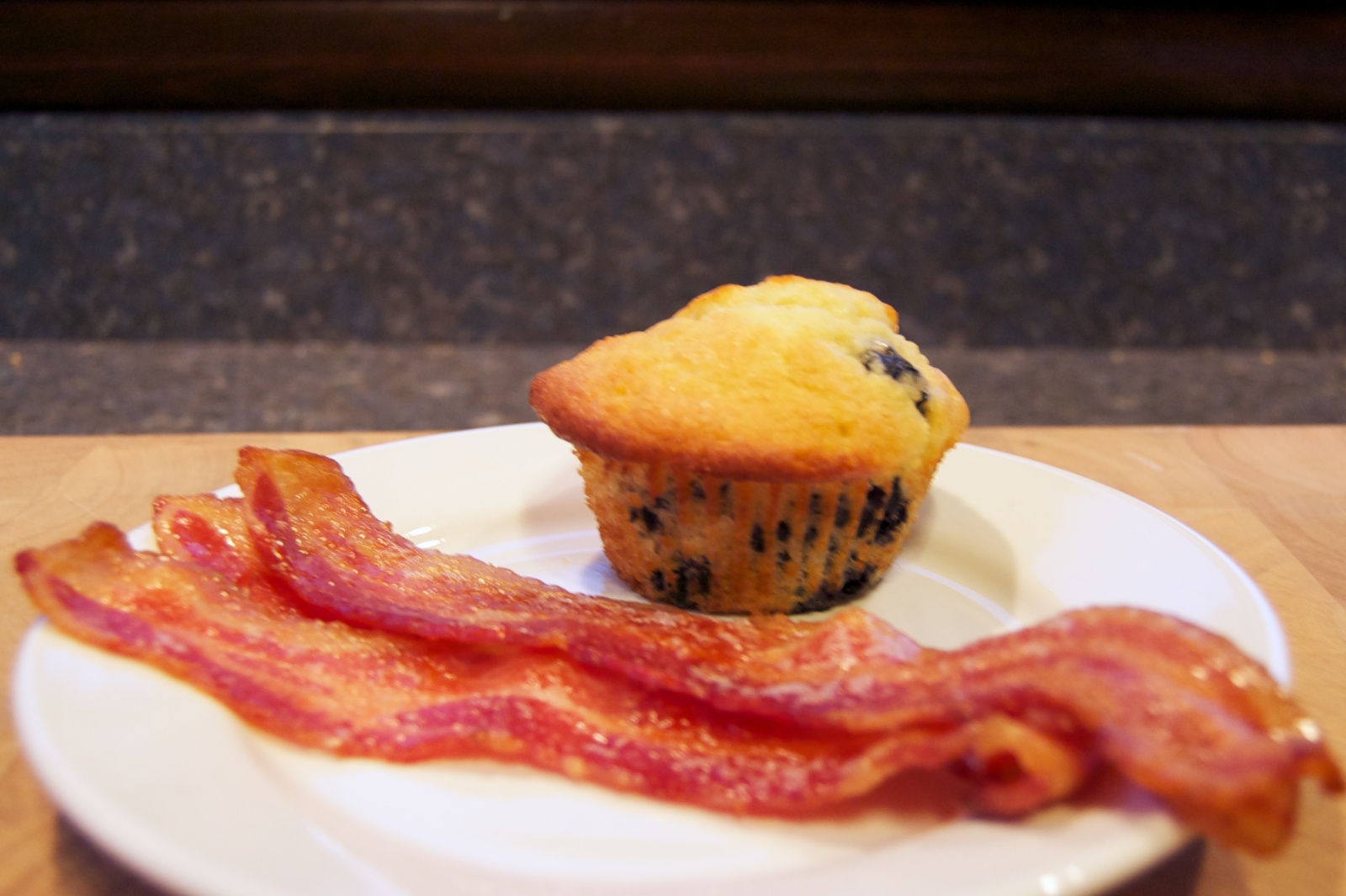 Lunch: McDonalds quarter pounder with cheese and French fries. I had a craving while I was out running errands.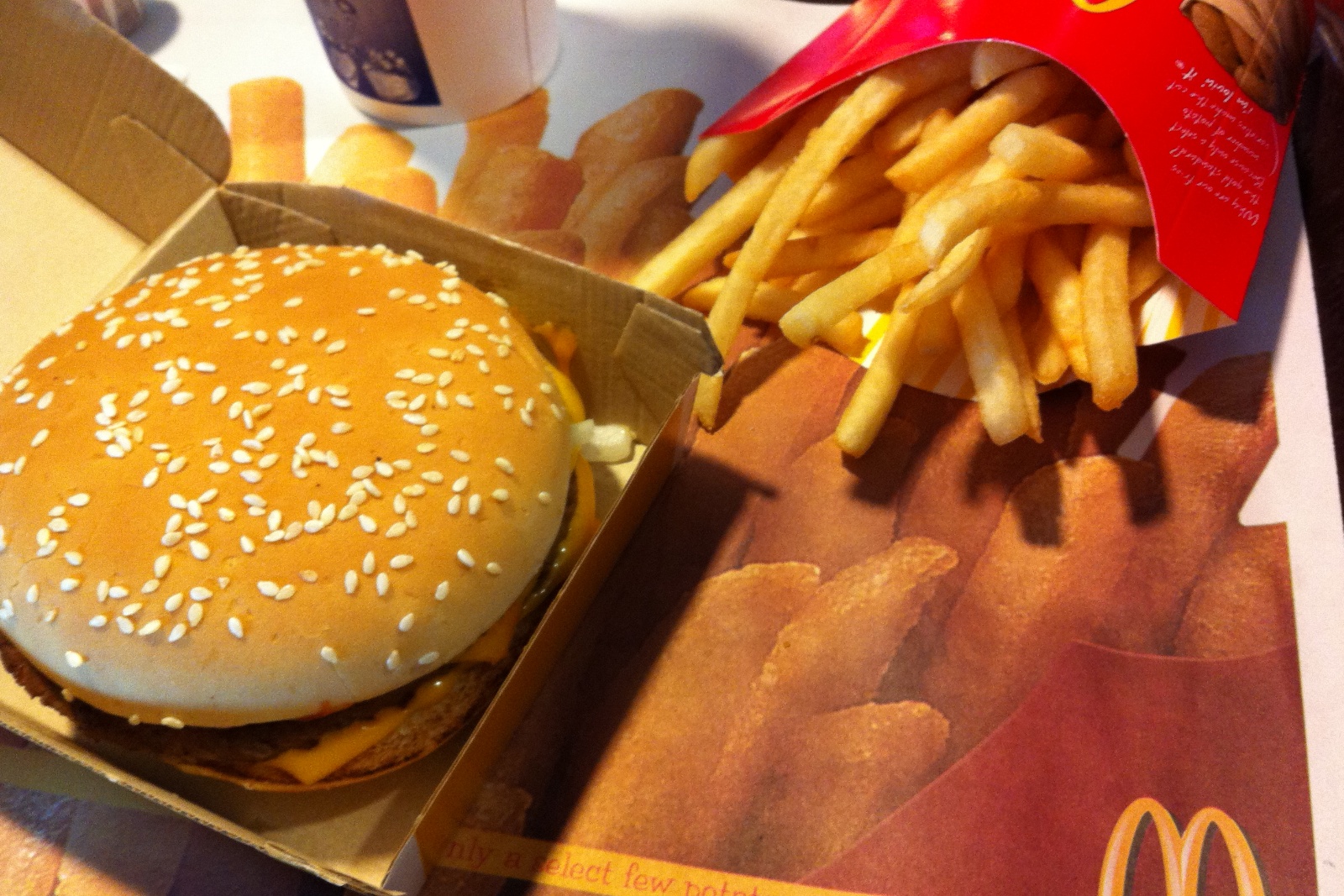 Snack: 0.9 oz. peanuts.
Dinner: Sesame tofu with edamame (new recipe). Delicious!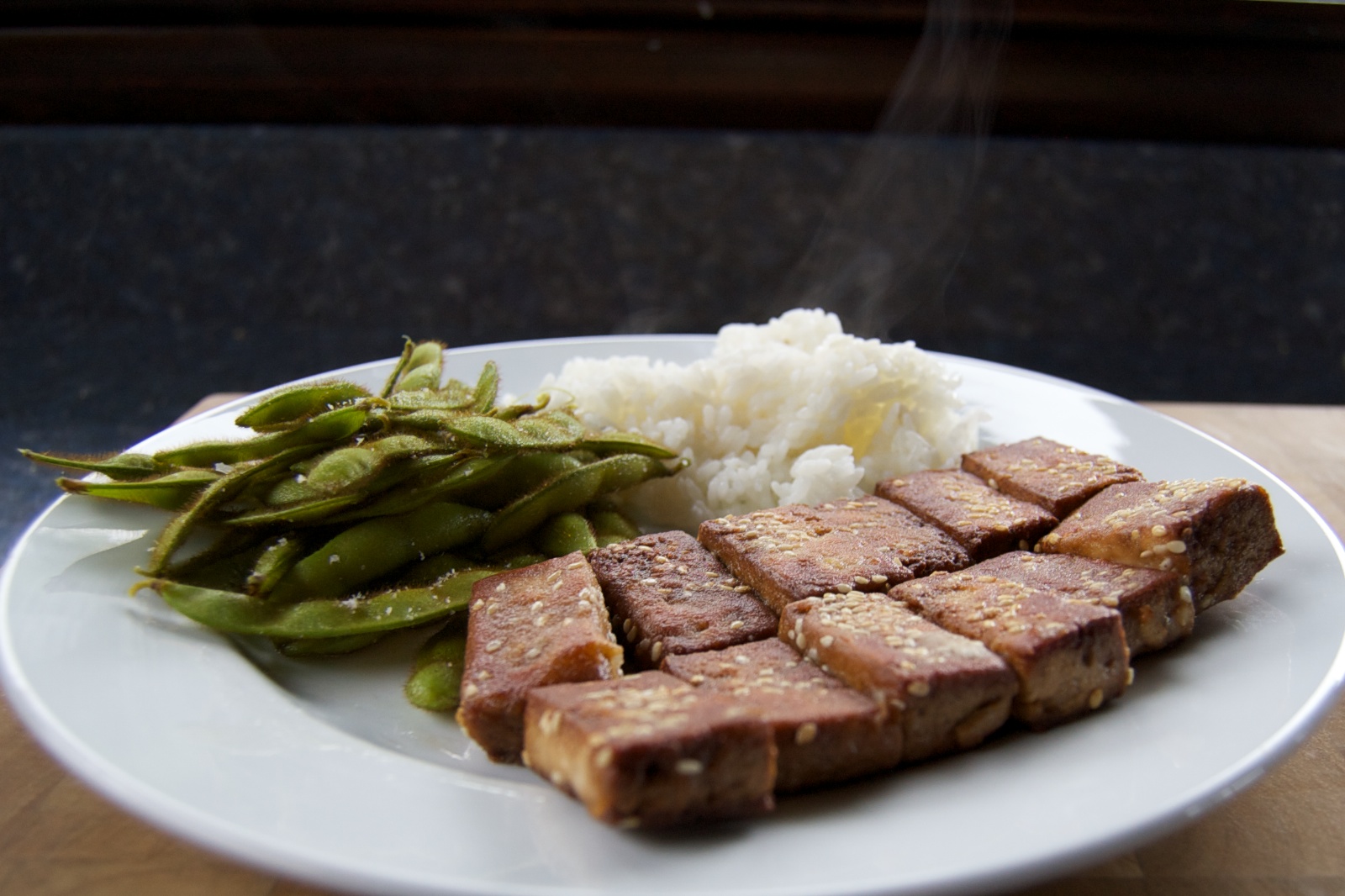 And 2 glasses of Cupcake malbec.
Dessert: 2 strips (6 squares) of Green & Black's hazelnut currant dark chocolate bar.
Weight at beginning of the day: 121.6 lbs. Weight at the beginning of the next day: 122.4 lbs.