Cheesesteak sandwich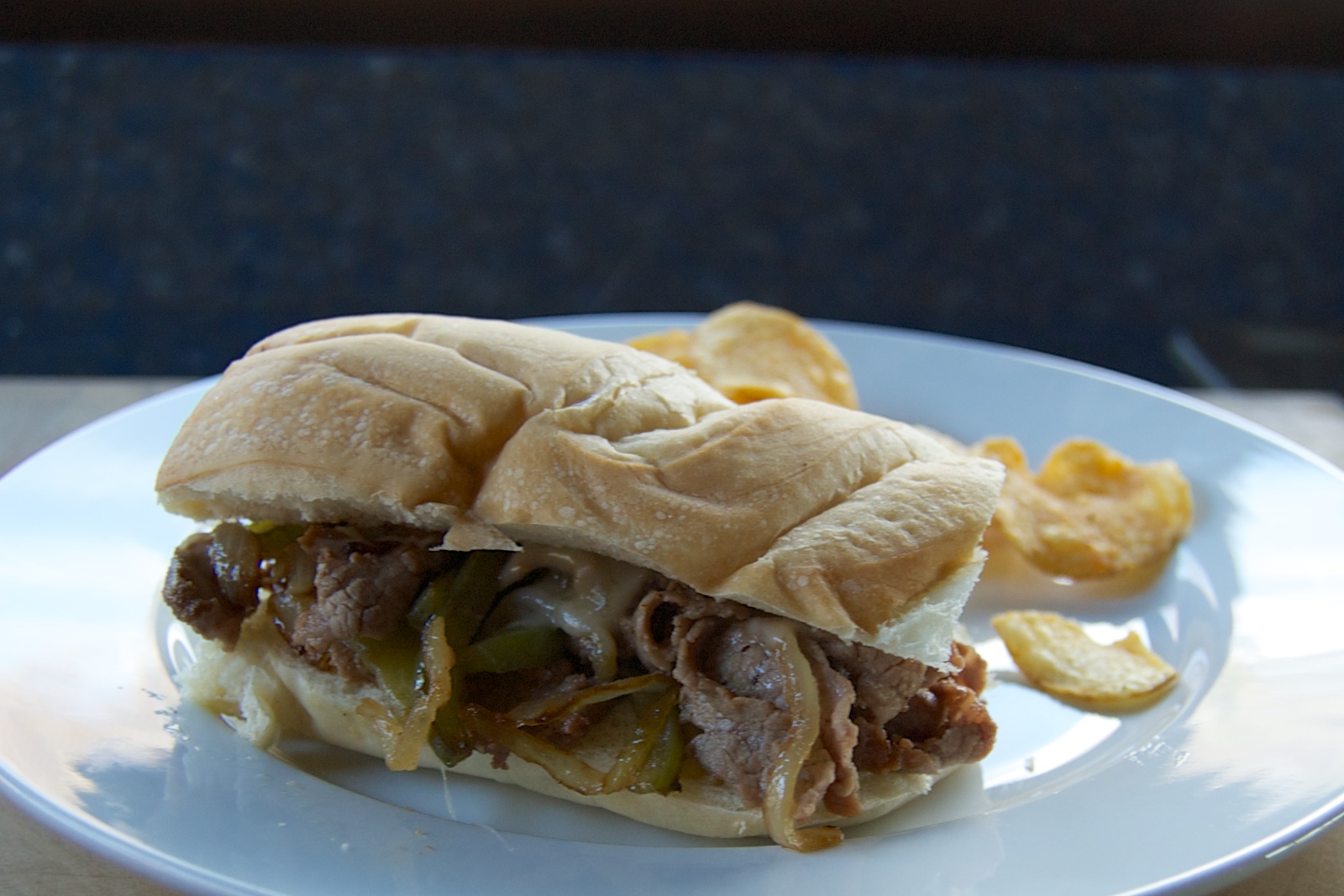 I'm not sure if this is an authentic Philly cheesesteak, but it was delicious!
onion, thinly sliced green pepper, thinly sliced 3.0 oz. roast beef, thinly sliced cheese (I'm pretty sure it's supposed to be provolone, but I used Swiss, since that's what I had on hand)
The amounts are kind of hard to judge. It's a little less than half a medium yellow onion.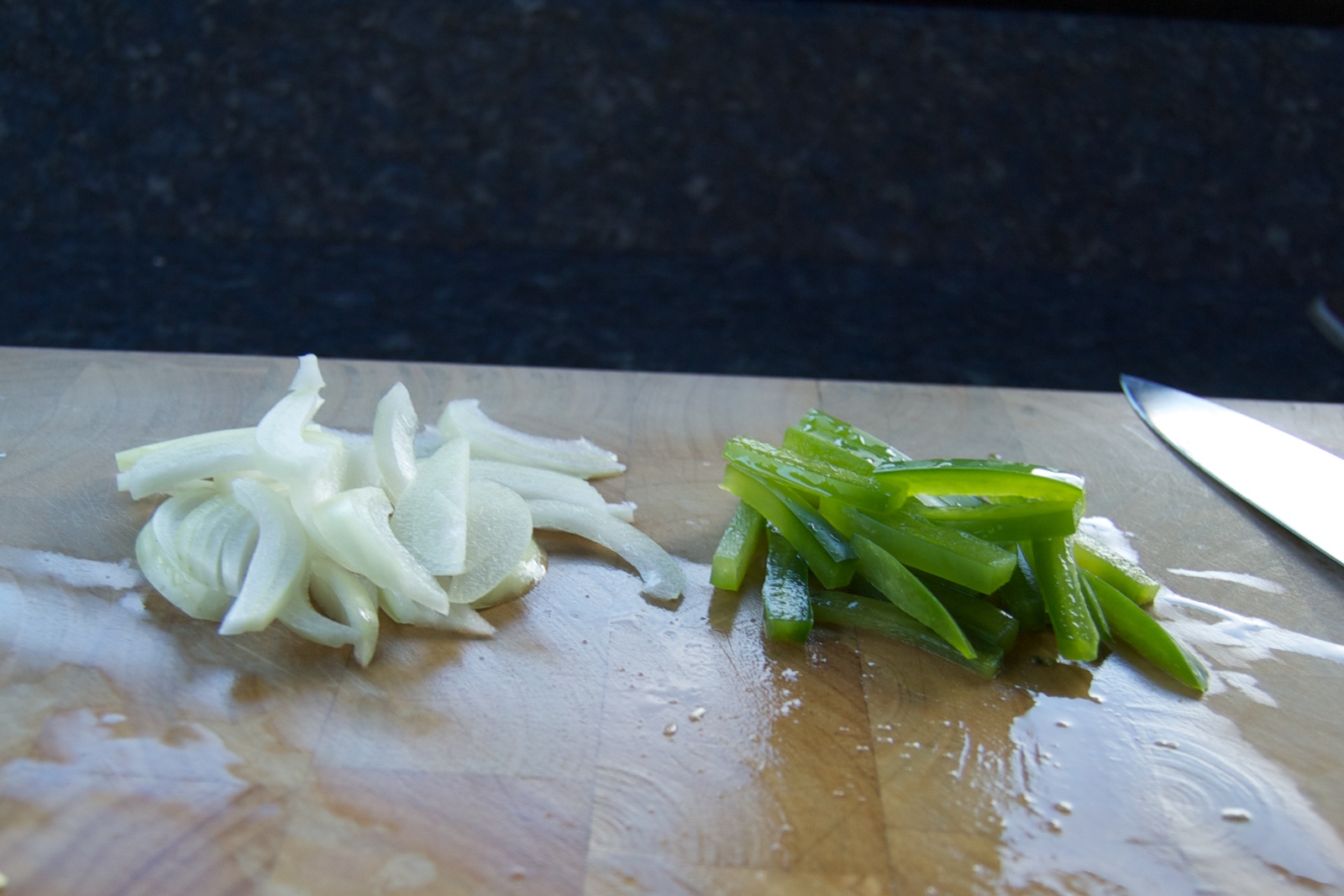 The roast beef was already sliced thinly, as it's the homemade eye of round roast beef I use in roast beef sandwiches. I sliced it the other way to make strips.
Cook in the onions and pepper over low heat in a lightly oiled sauté pan until softened, about 5 minutes. Then add the beef.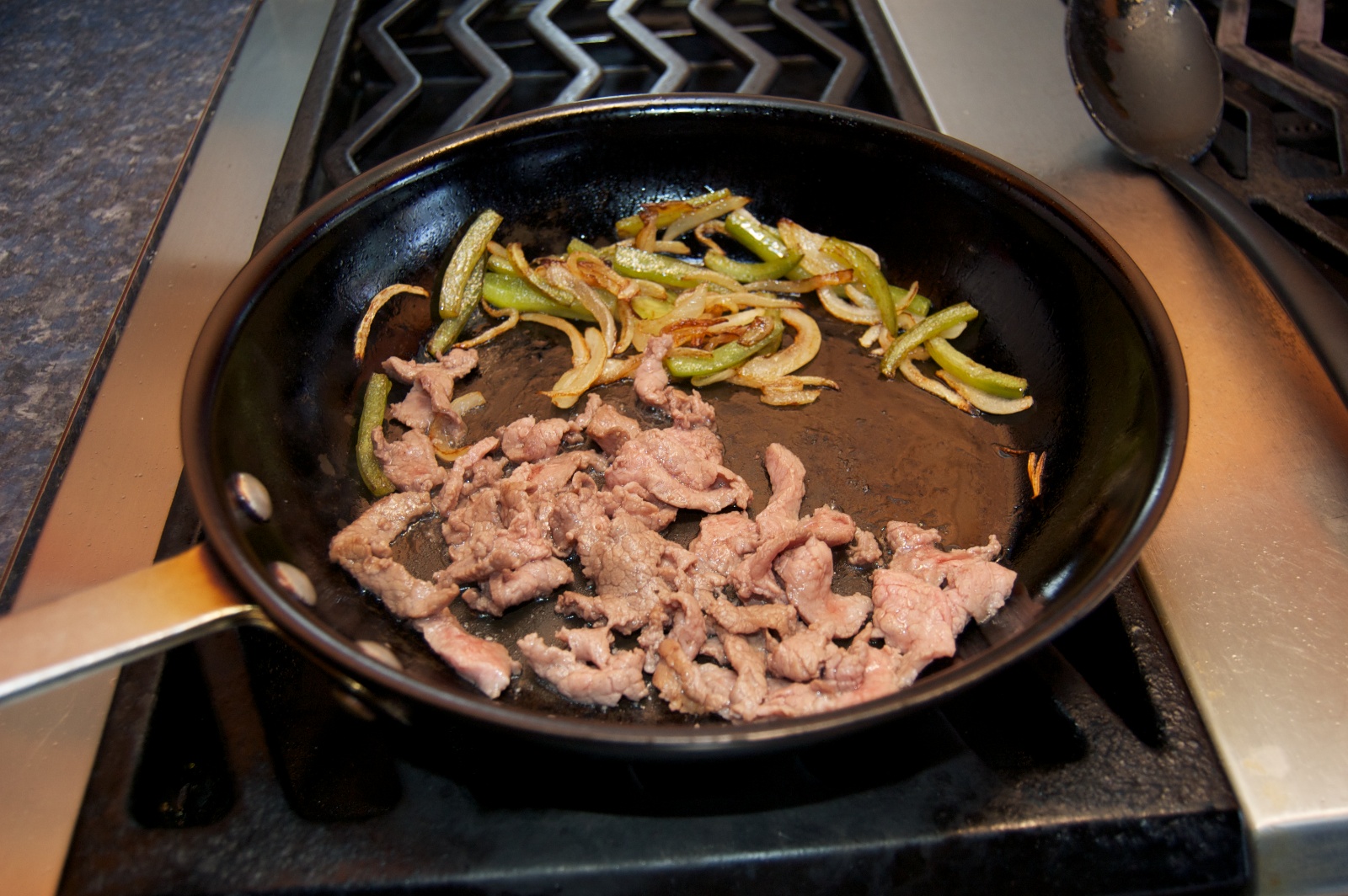 This soft sandwich roll was way too big! I cut off one end to make it shorter, then I took out a good chunk of the middle to reduce the amount of bread. The bread on the right is the excess. I put a little mayonnaise on the bread.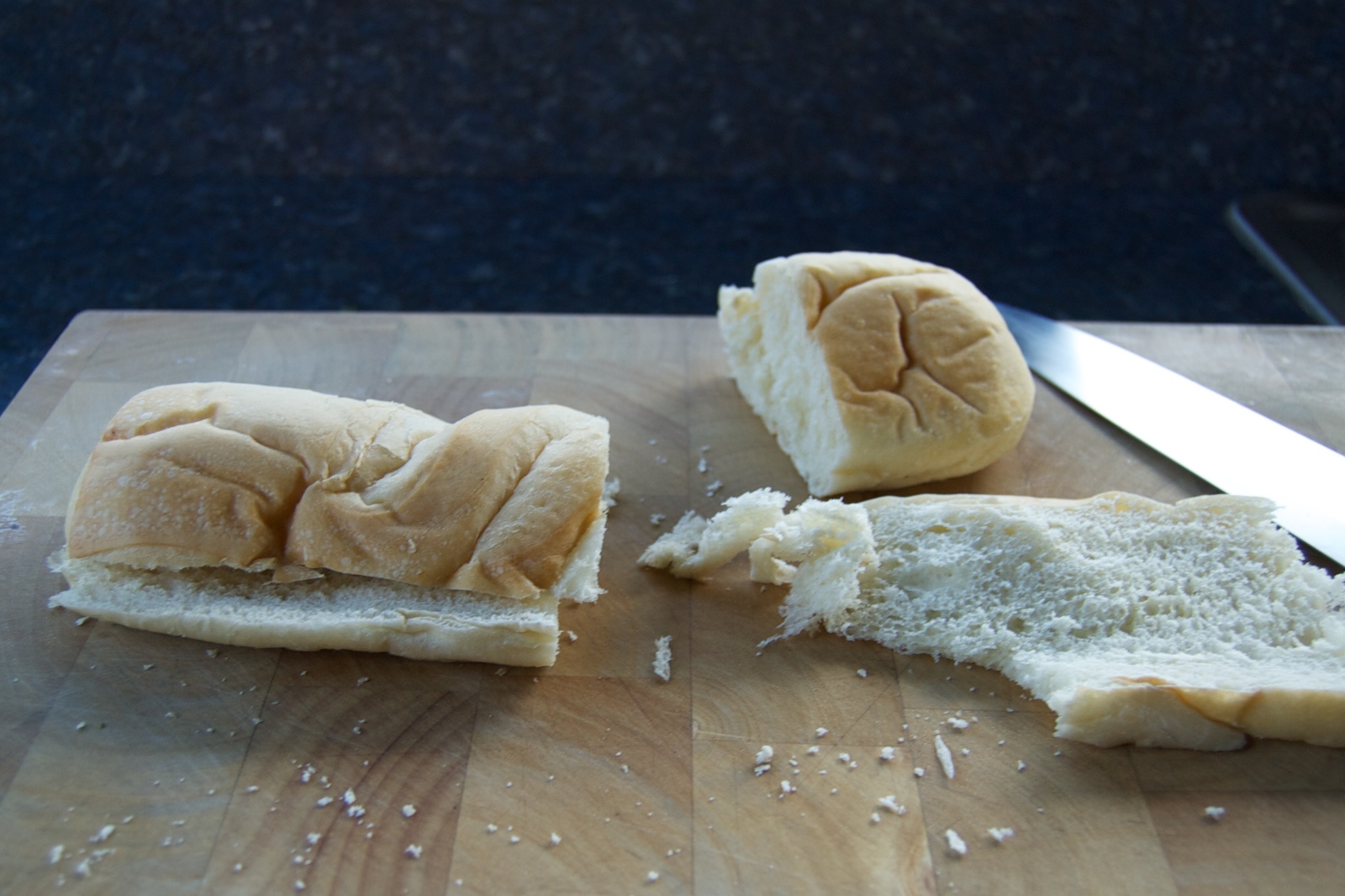 When the beef is done, combine with the onions and peppers. Season with salt, black pepper and garlic powder.
Push into the size and shape of the roll and put a slice of cheese on top. I used 1/2 slice of Swiss since that's what I had on hand. Optionally cover and cook for a few minutes until the cheese melts.
Normally this would be done on a flat-top. A cast-iron griddle would probably work well. The only problem with using a sauté pan is that it's a bit trickier to get the meat and cheese out in one piece.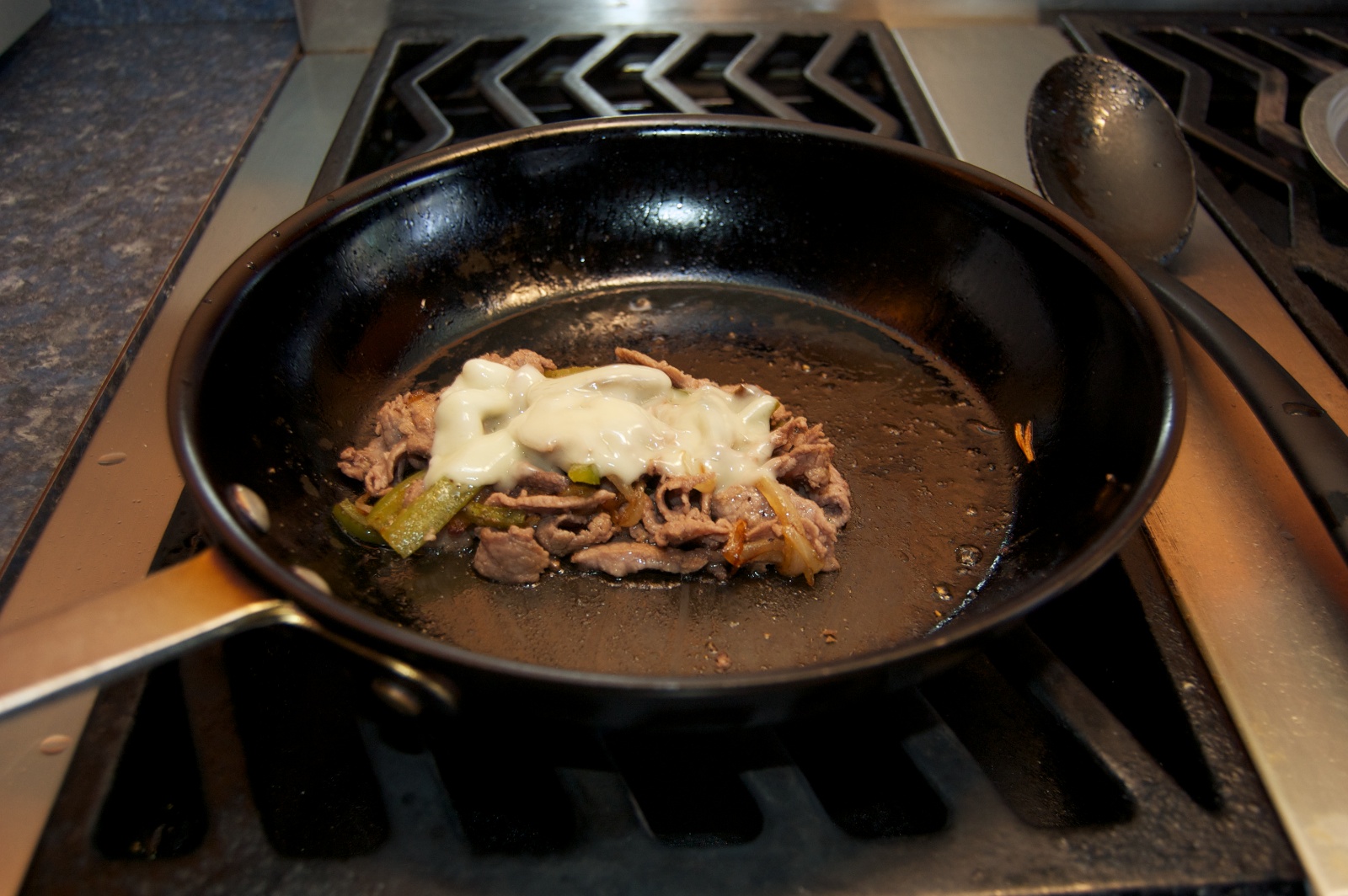 Before putting the top bread on.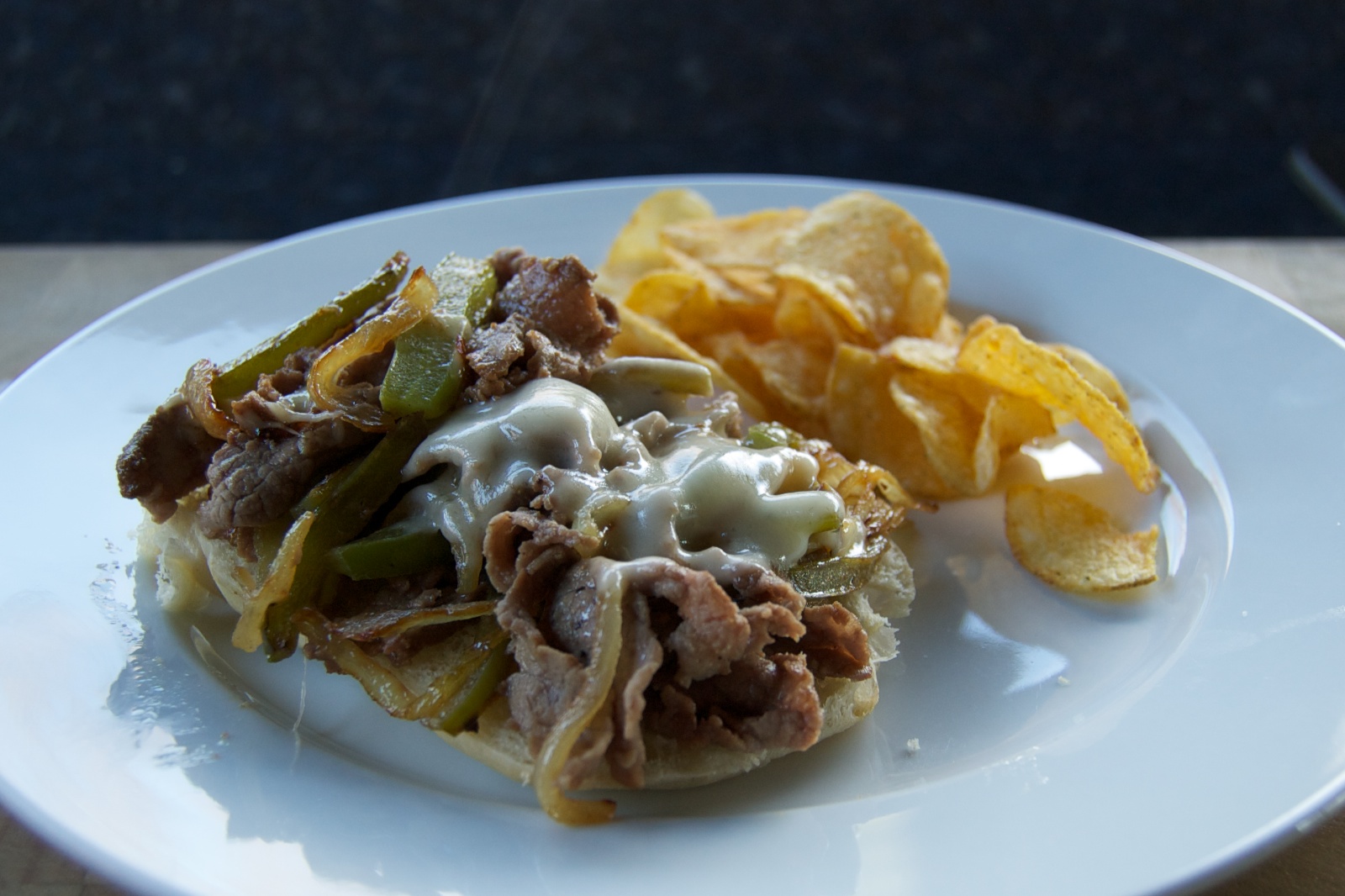 Update 4/9/2013: This cast iron griddle pan works way better than a sauté pan!