What I ate: March 8, 2013
Breakfast: Raisin toast with butter and a side of bacon.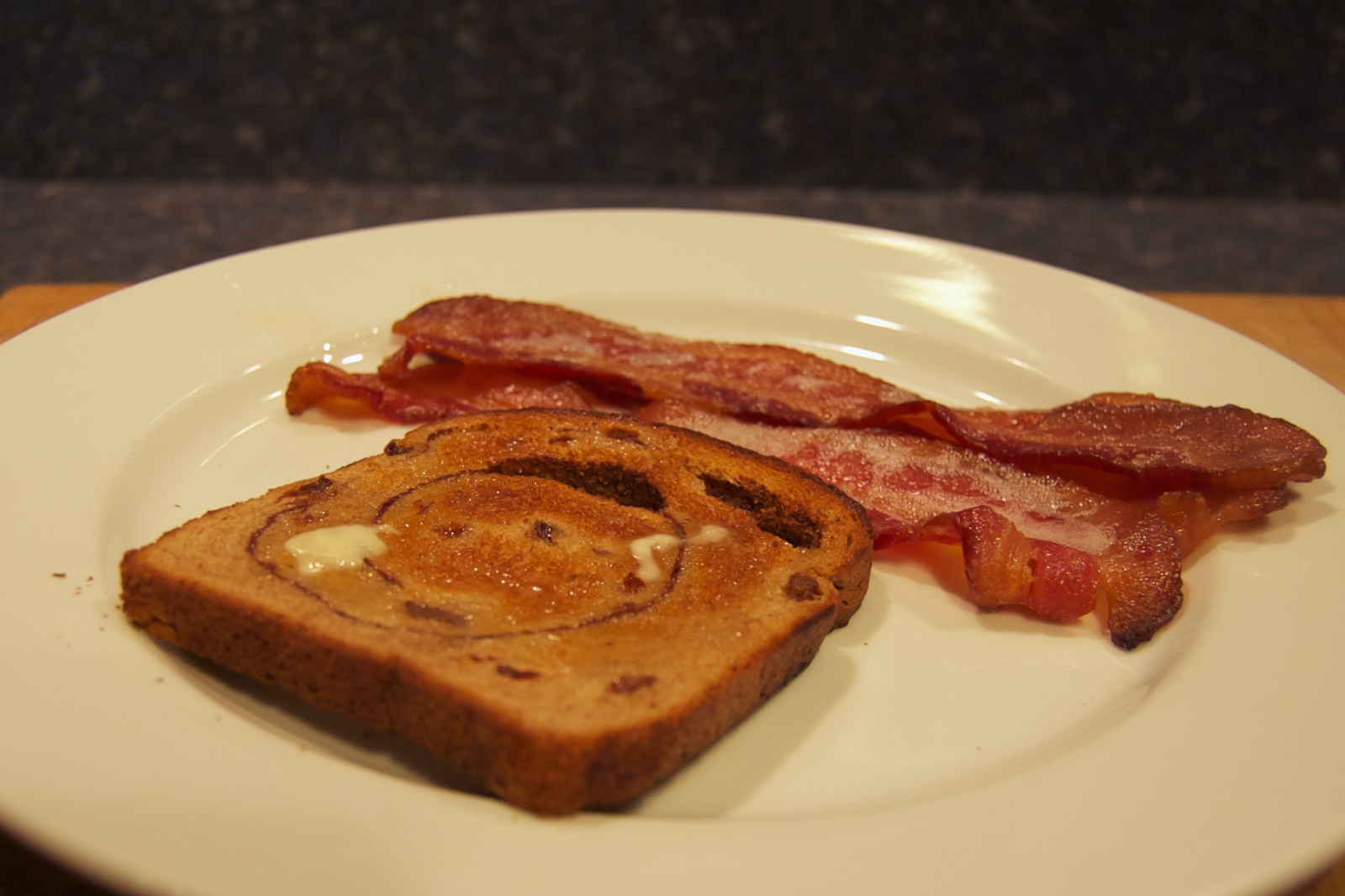 Snack: 1.0 oz. Sriracha chex mix . And, later, 0.7 oz. peanuts.
Lunch: Twice-cooked pork with scallion and broccoli stir-fry with rice.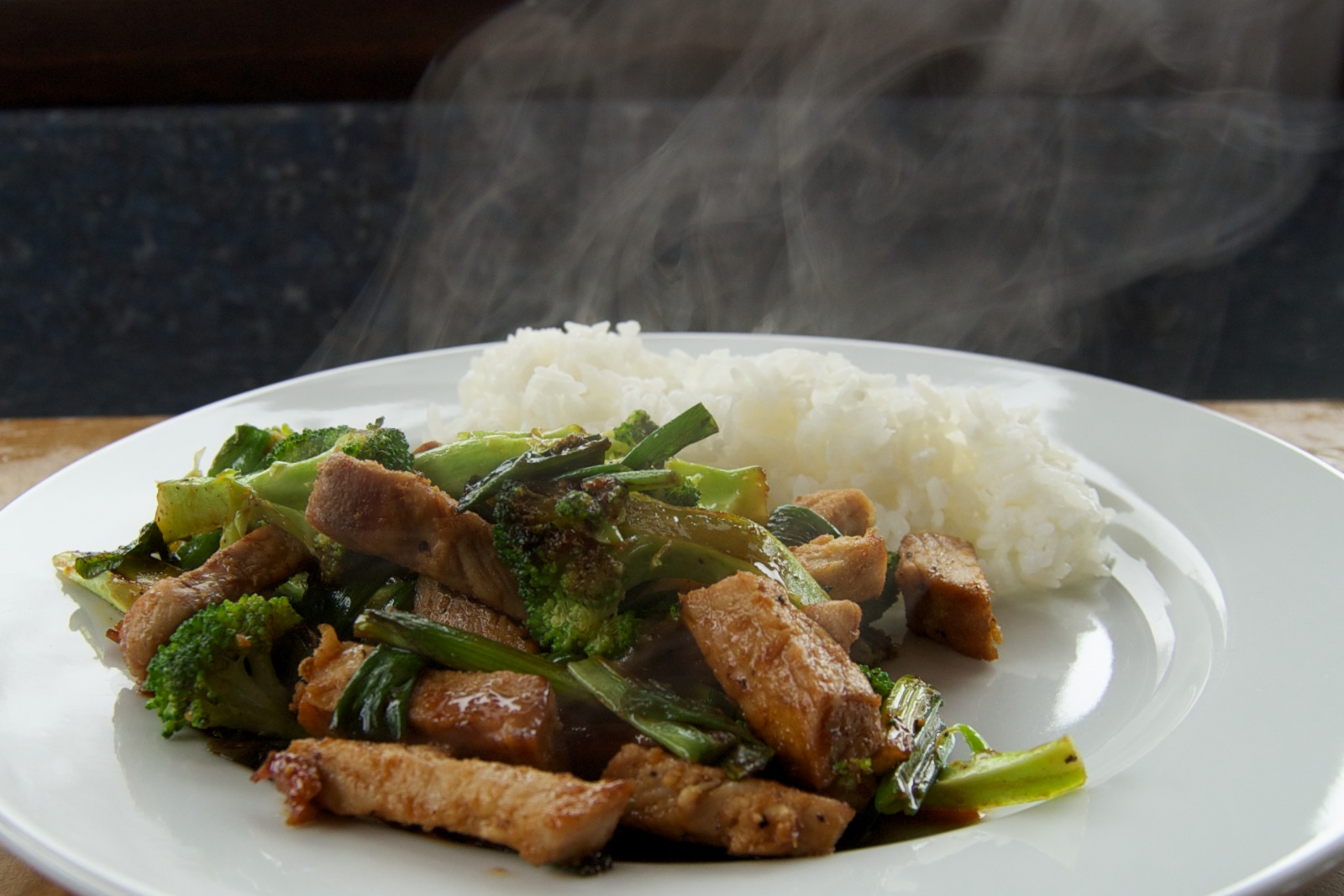 Cooked and froze 2 pounds of bacon.
And cooked an eye of round roast beef and divided it into servings for sandwich and stir-fry. Vacuum sealed and frozen.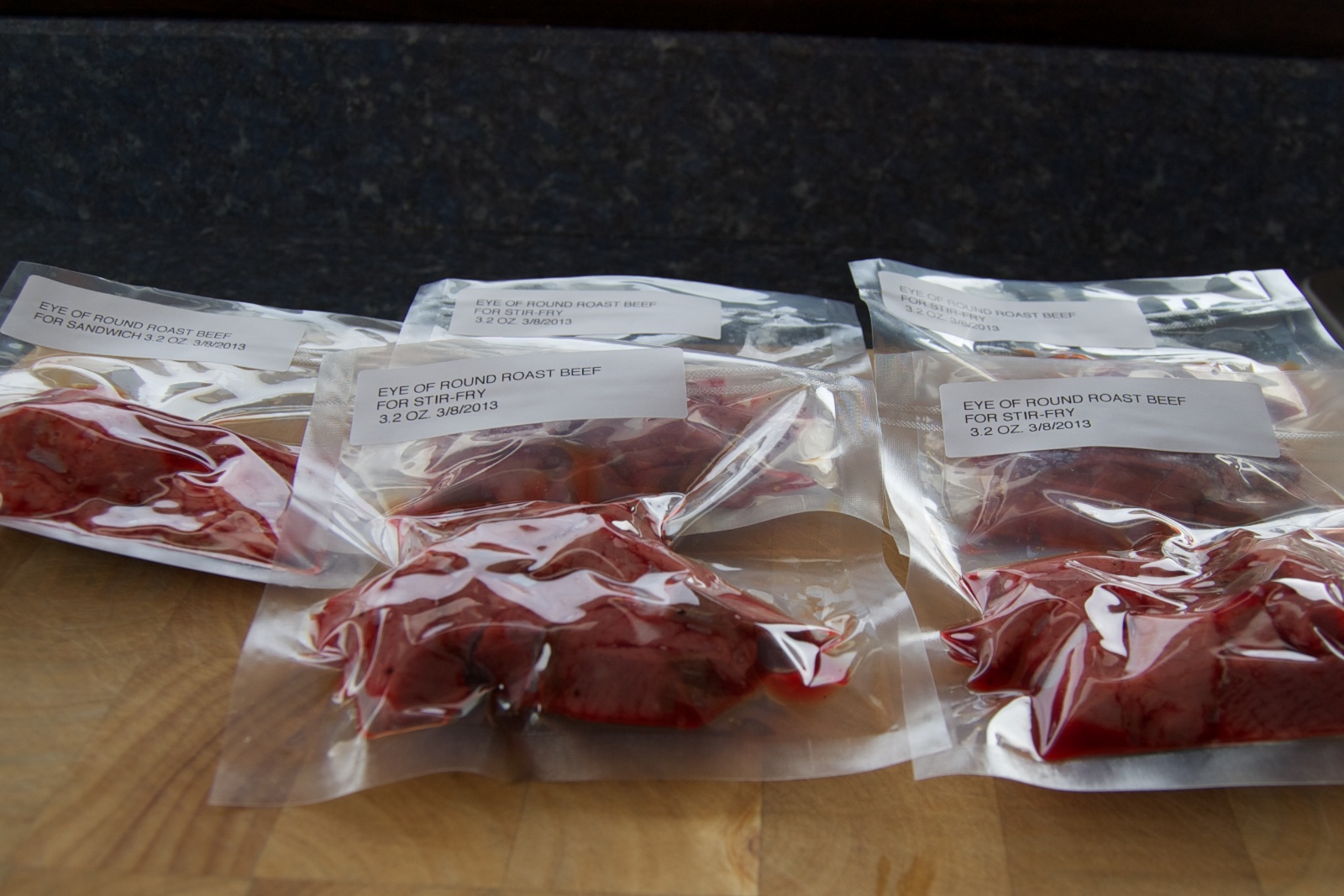 And prepared a batch of homemade whole wheat bagels . They're formed and will be boiled and baked tomorrow morning.
Snack: 1.0 oz. potato chips with bacon and horseradish sour cream dip.
Dinner: Tingua poblana, pork with smoky tomato sauce and potatoes . With a warm flour tortilla on the side.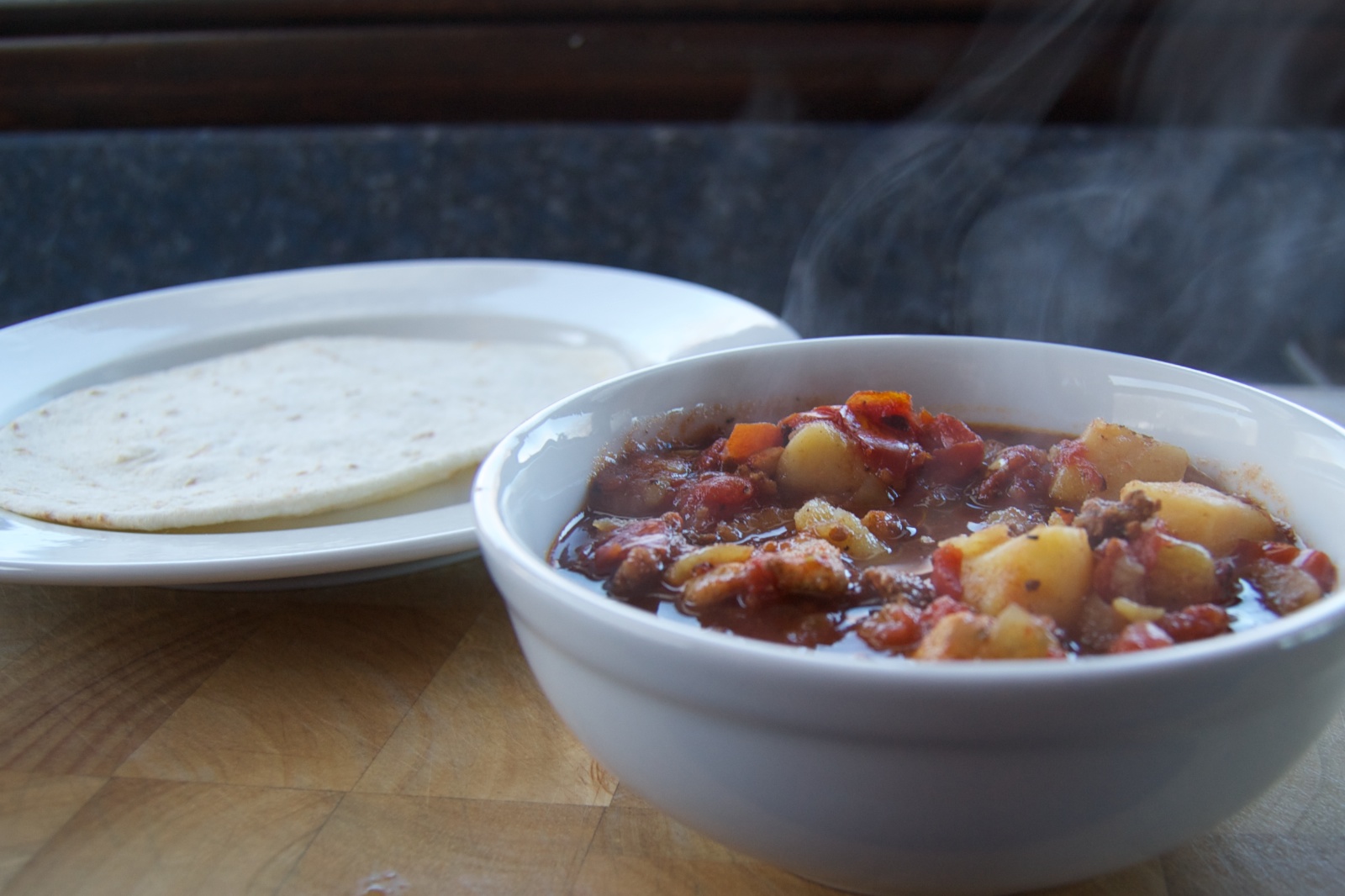 And 2 glasses of Altos del plata malbec.
Dessert: 1 square of Ghiradelli intense dark sea salt soiree chocolate bar.
Weight at beginning of the day: 125.8 lbs. Weight at the beginning of the next day: 124.4 lbs.