Ciabatta bread #4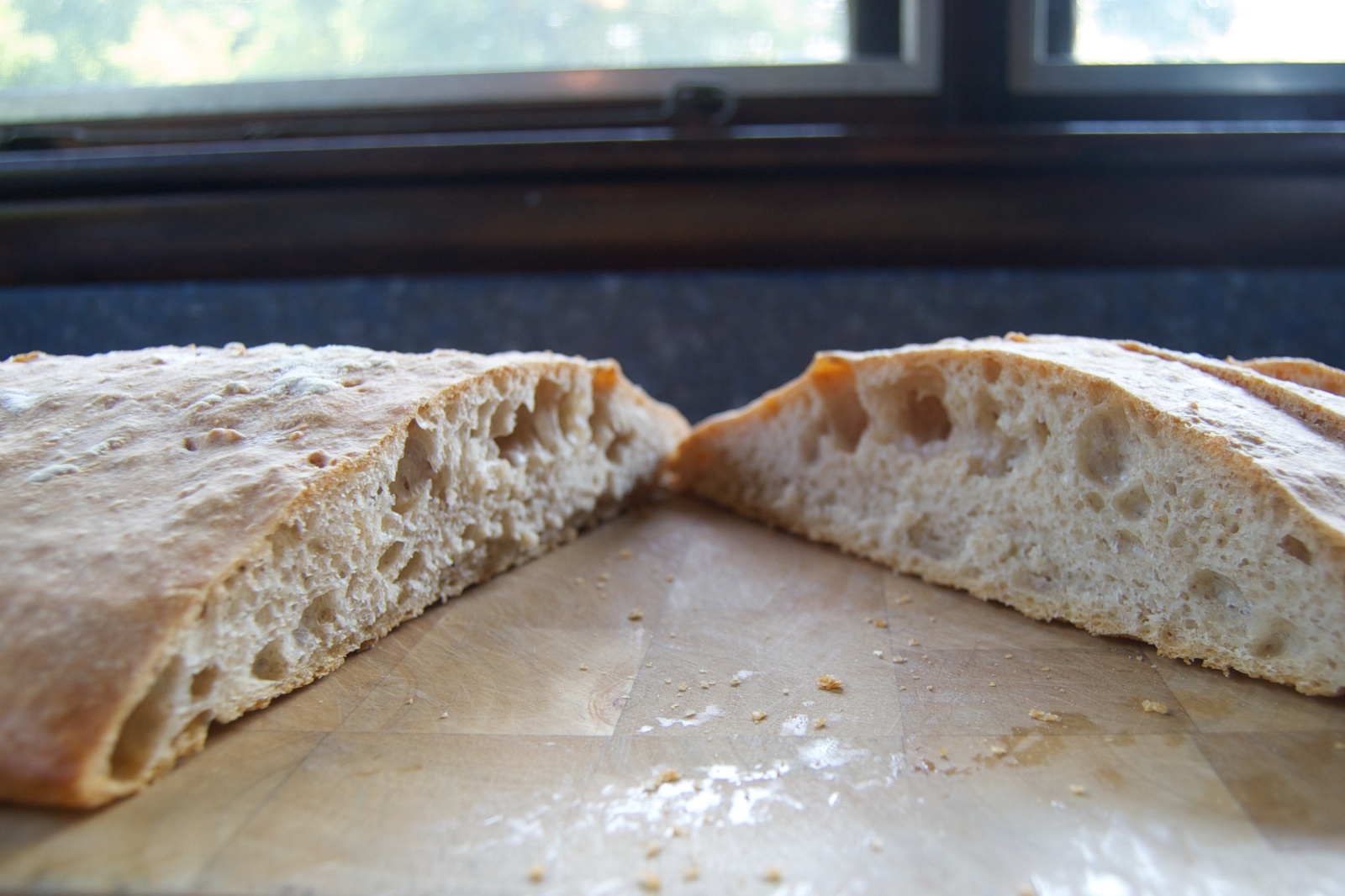 I have a long history of failing to make this bread: #3 , #2 and #1 . I got a tip to try out this recipe from Food Wishes , with a helpful video. Well it looks really simple from the video, and it is! And it worked!
There's now a version #5 which is a slightly tweaked version of this recipe that worked even better.
3 1/2 cups unbleached bread flour 1/2 cup whole wheat flour 1/4 tsp instant ("bread machine") yeast 2 cups warm water 1 1/2 tsp salt
That is a basic no-knead recipe, though I did mix it in the Kitchen Aid mixer because it's easier than doing it by hand. The dough is very sticky!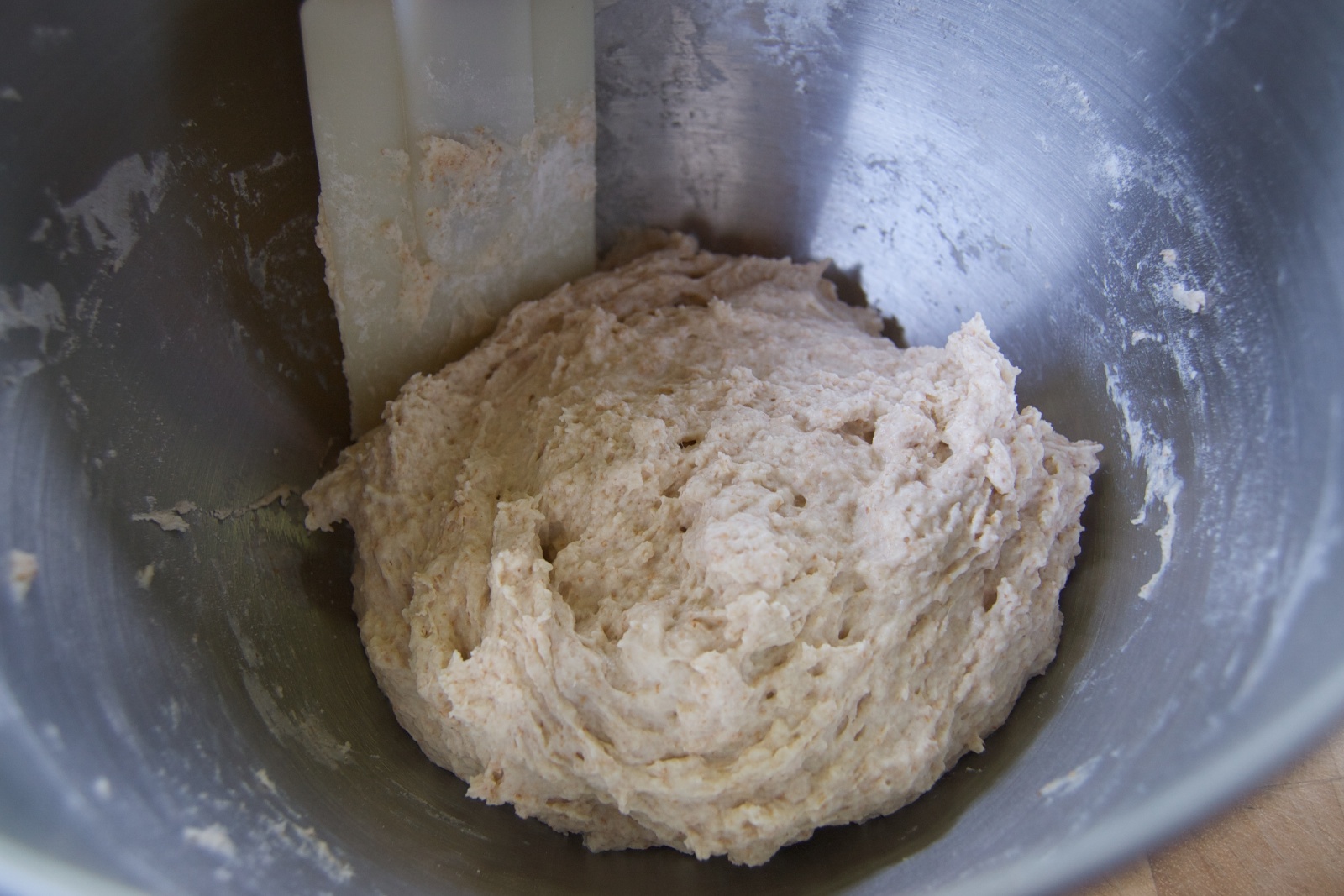 The video says let it rise for 18 hours in a cool place, covered with foil. It's summer, and while I have air conditioning, I like it hot, so it's usually 80°F here. It's about 70°F in my basement, so that will have to do. Fortunately it worked great!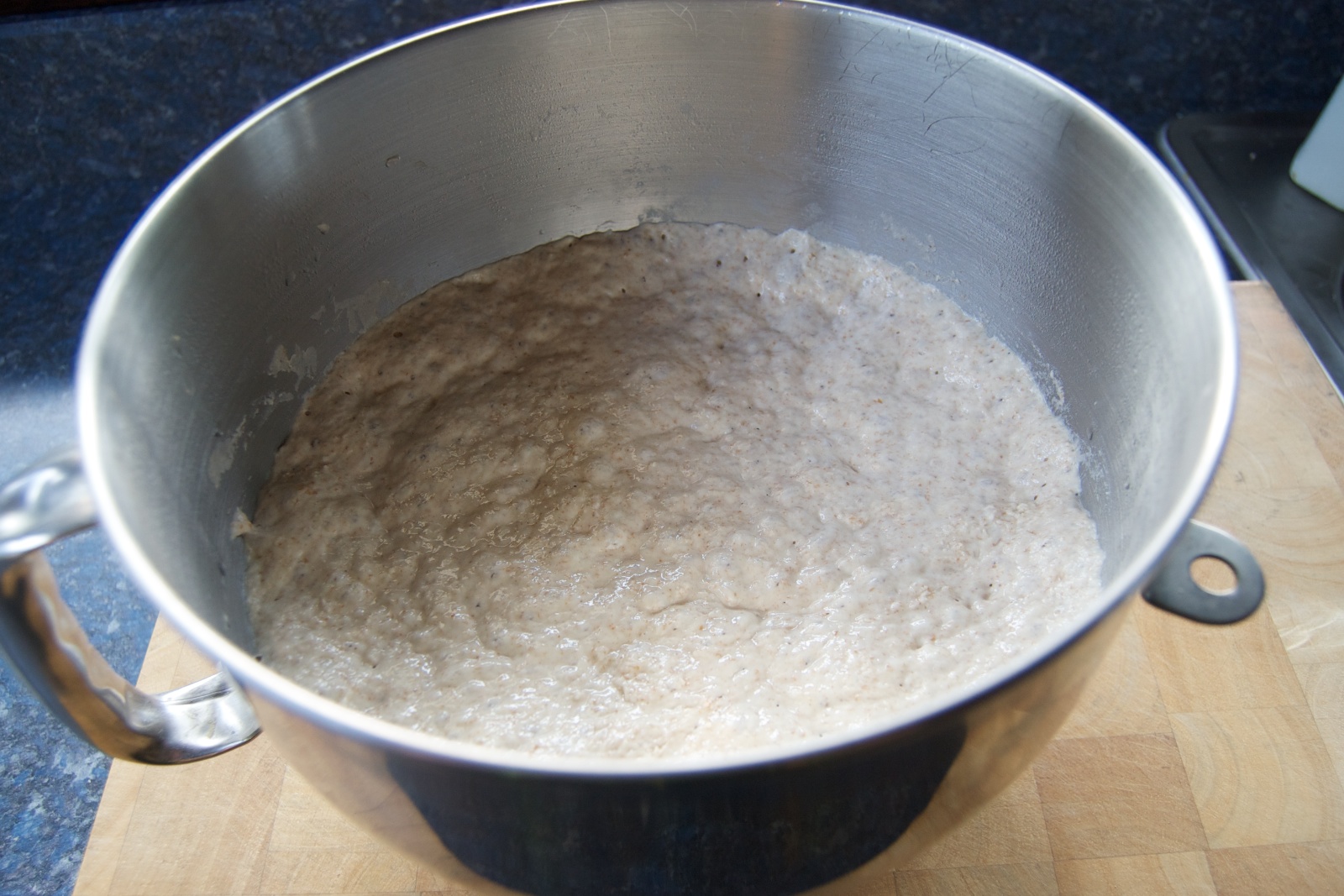 Oil a half sheet pan with olive oil and dust with cornmeal. I suspect that semolina flour is more authentic, but I did use cornmeal. I could have used a little more than this, as the bread stuck a little, but not badly.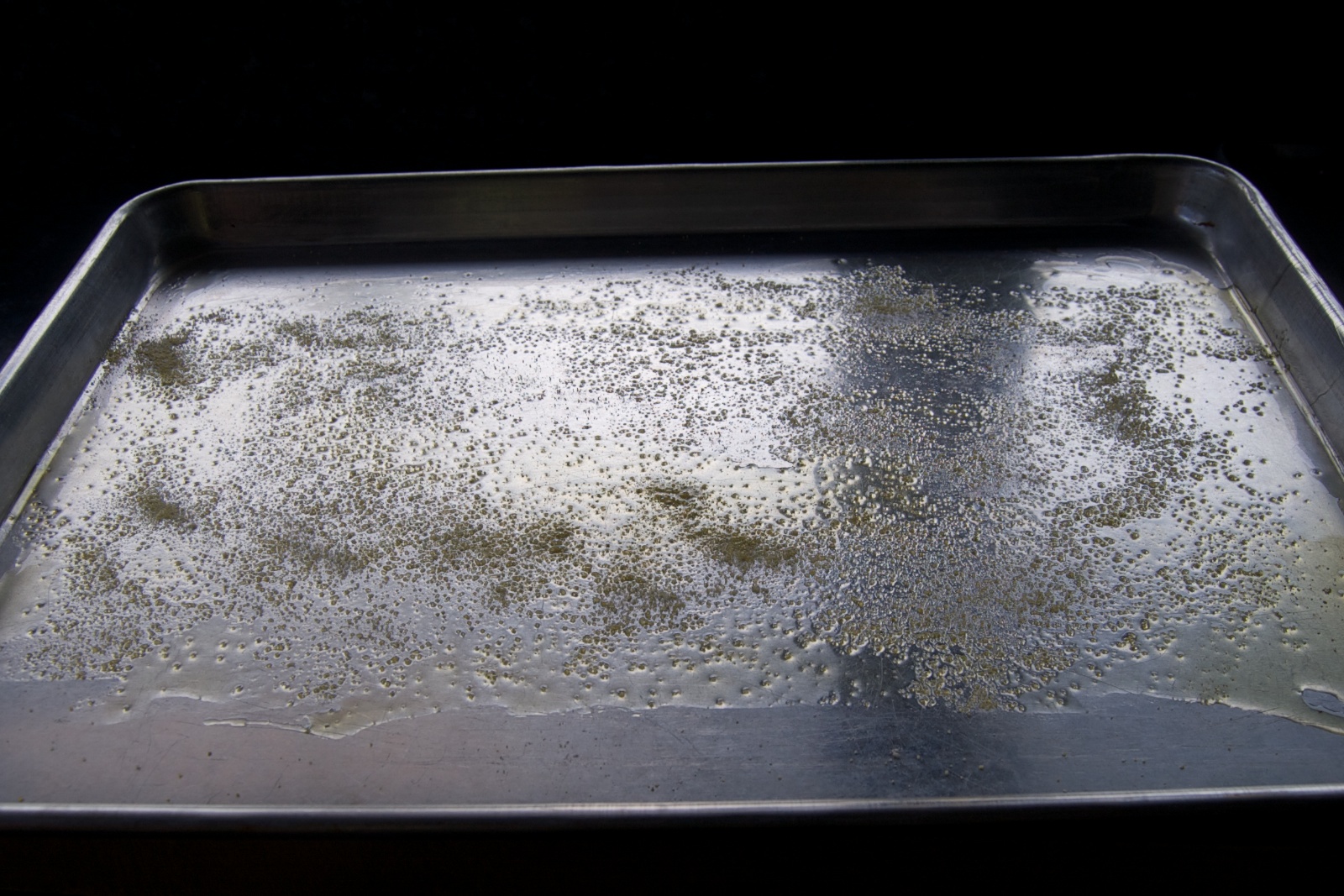 The dough is extremely sticky! I used the technique of dampening your cutting board and covering it with plastic wrap, which worked great. I lightly floured the surface, but it's best to put the flour in a separate little bowl rather than a pile on the plastic wrap, as I did, for reasons that will become obvious two steps from now.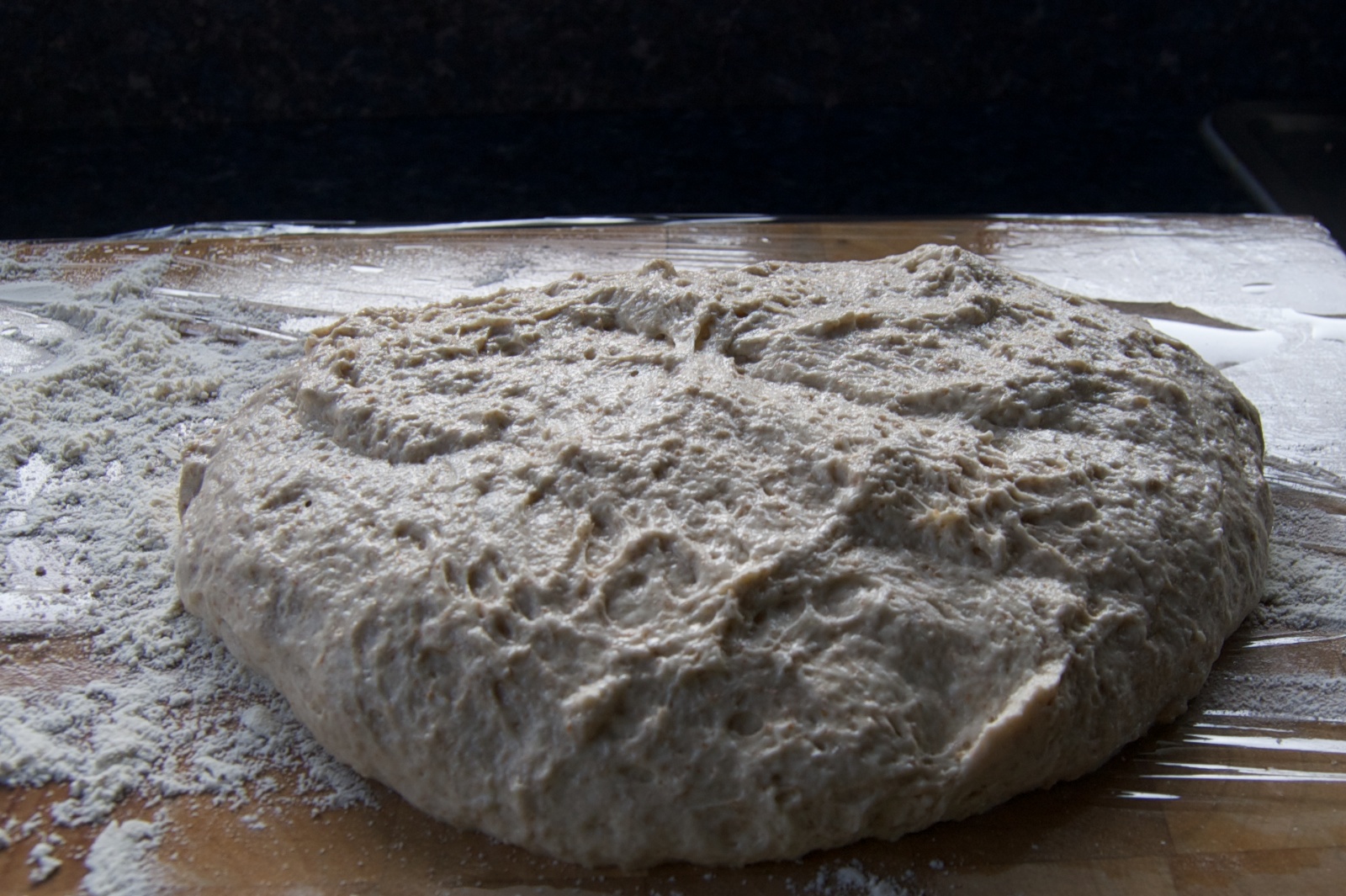 Formed into a nice loaf shape and floured on top.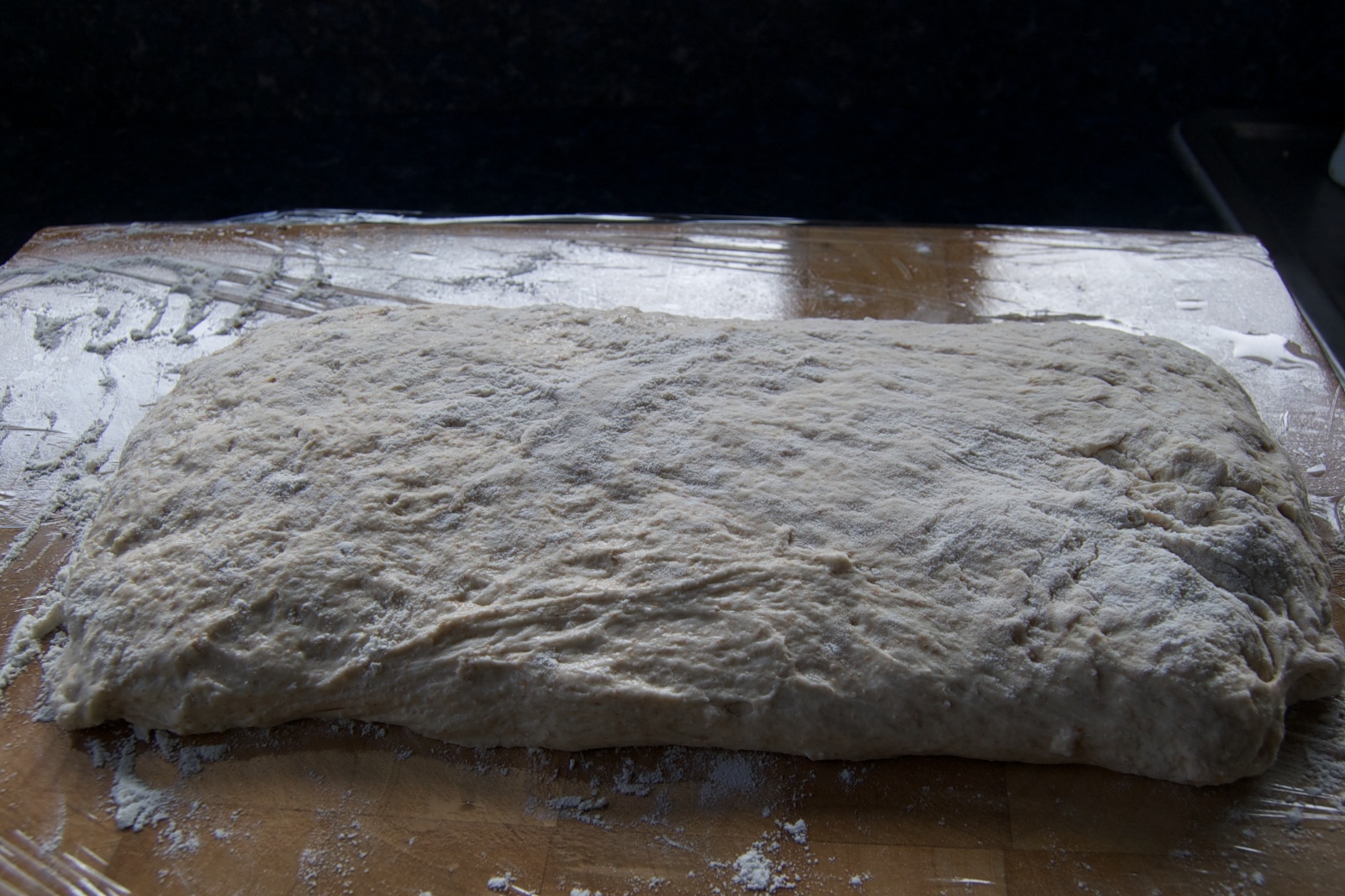 Thanks to the plastic wrap, you can just pick up the whole loaf and flip it over onto the sheet pan. This works well for such a large, sticky loaf. And why you don't want a pile of excess flour on top of the plastic wrap.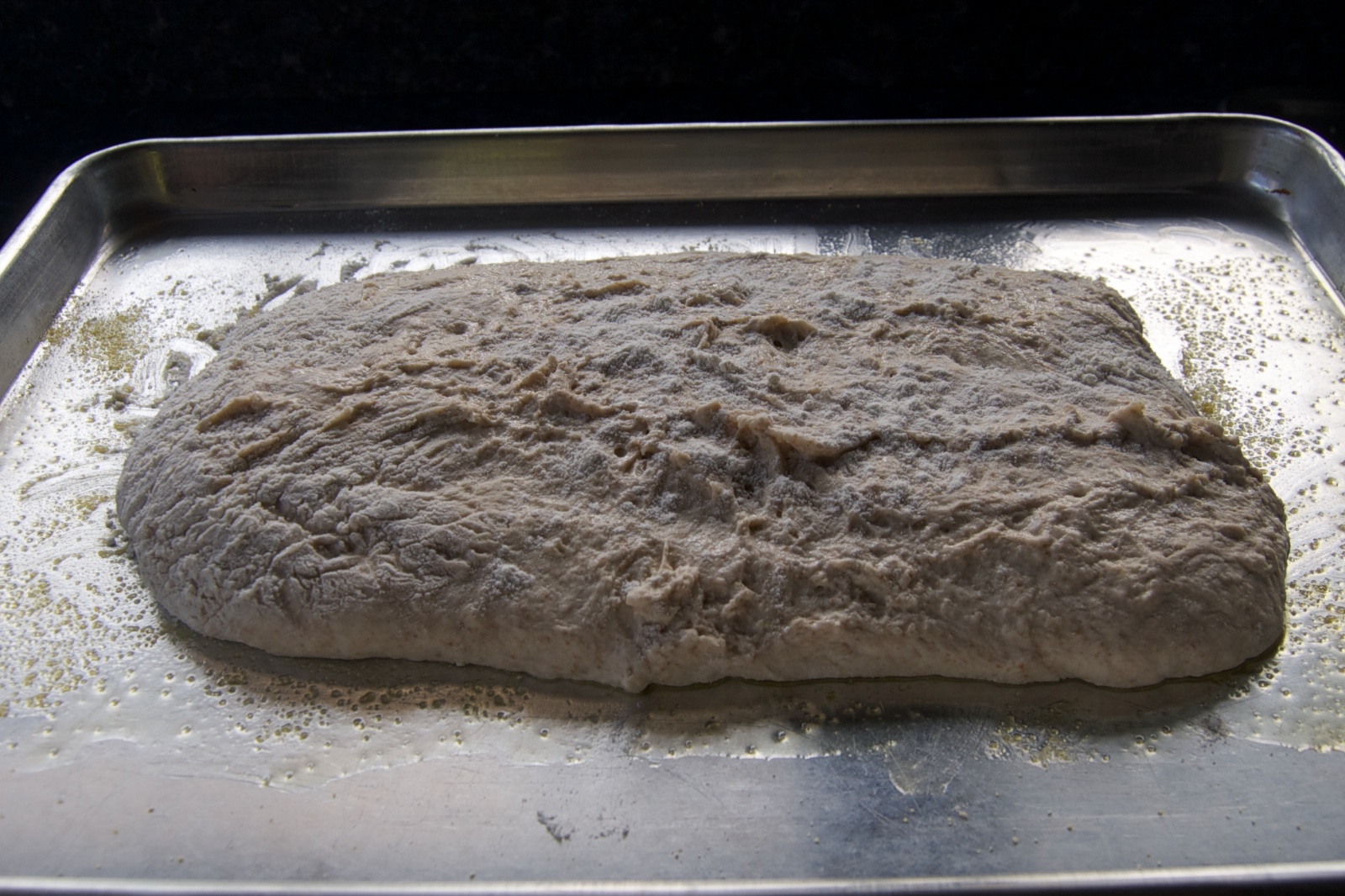 Left rise for 2 hours. The video says to cover with a towel but it's so sticky I used loose plastic wrap. The video also mentions that the loaf will grow more horizontally than vertically, and he's not kidding!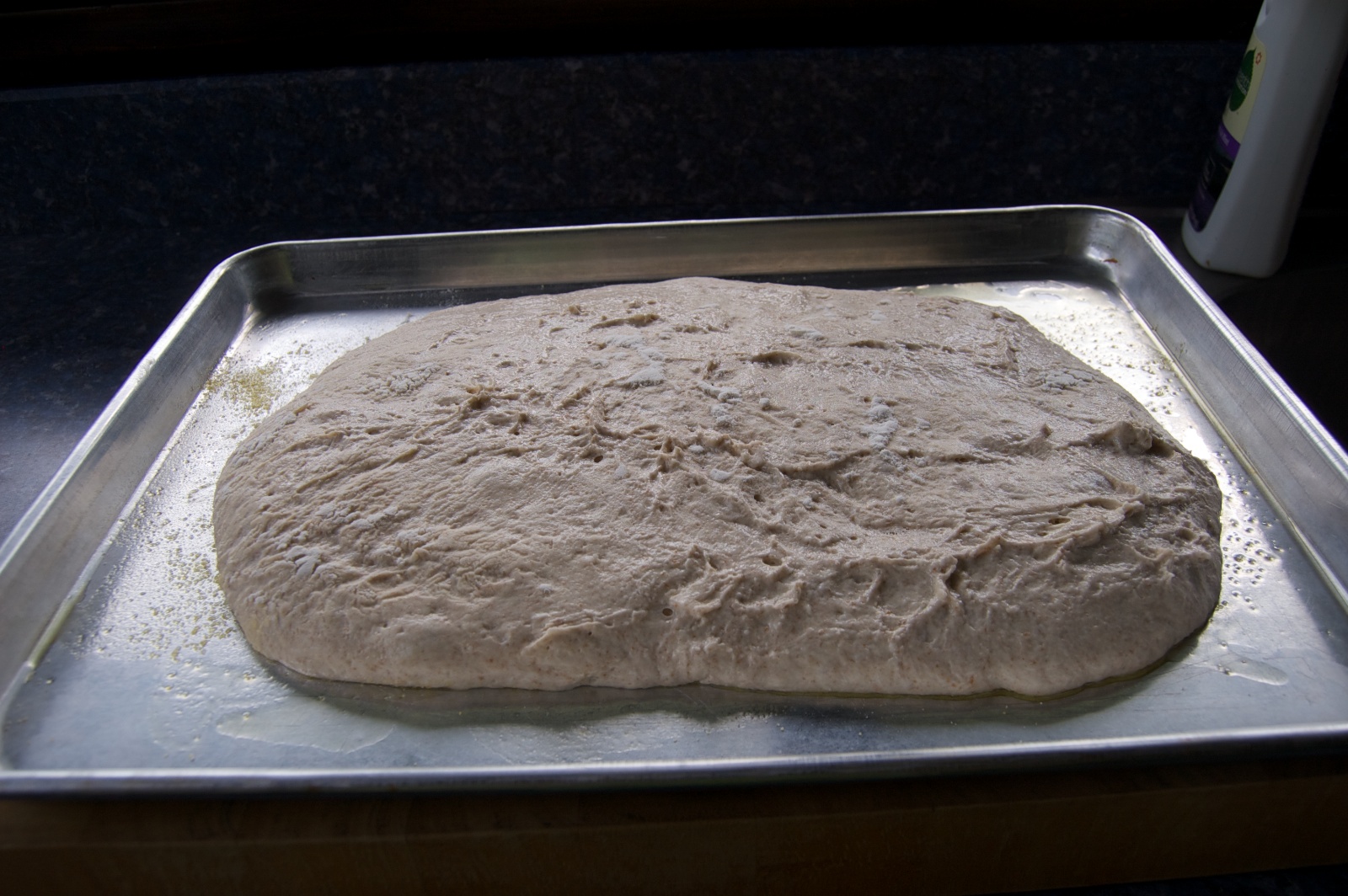 Into a preheated 425°F oven for 35 to 45 minutes. Mine looked done at 35 minutes. Holy moley, that's a huge loaf of bread. It's the right shape and it has a nice crust, though.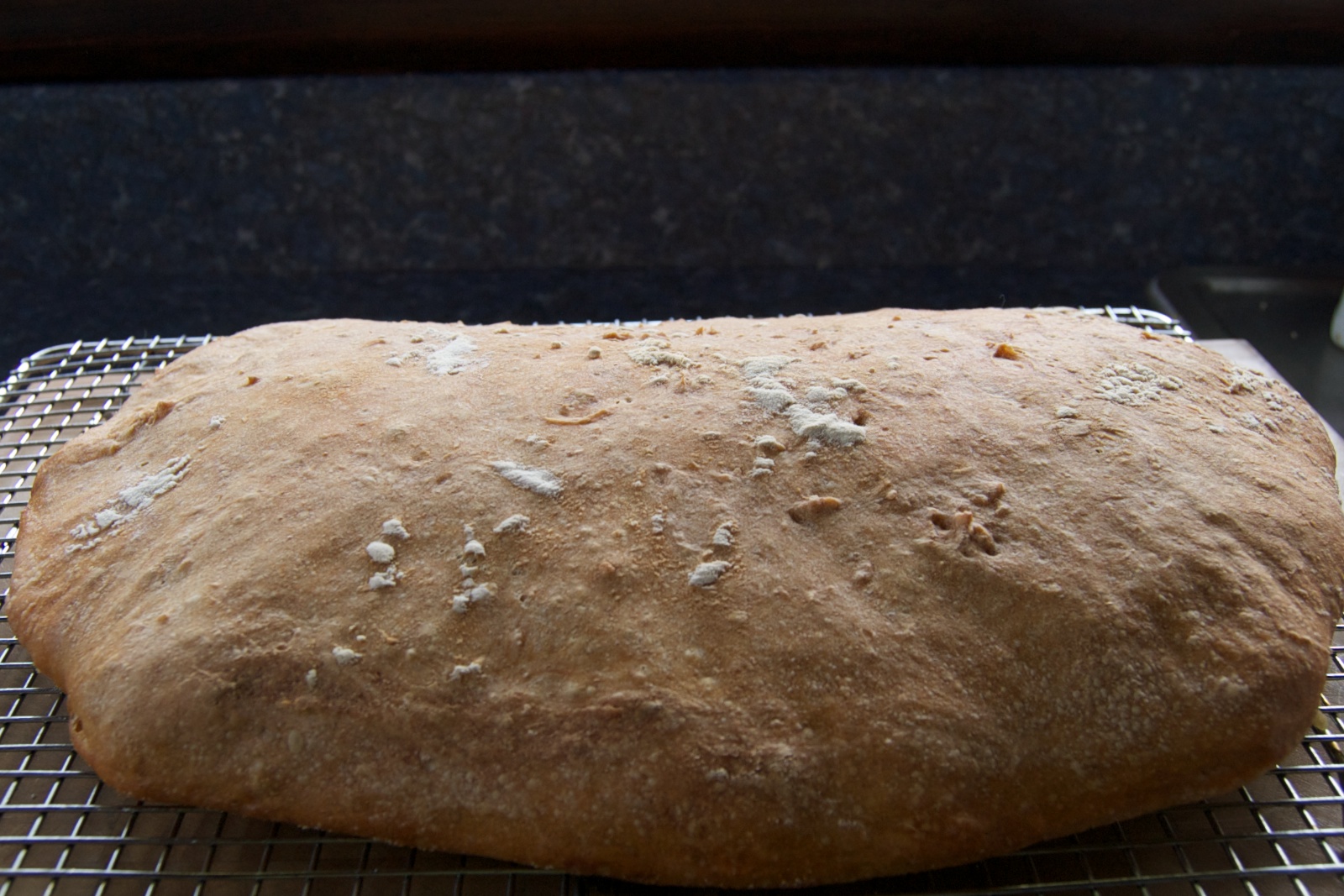 It was delicious, too!