Cheese hot dog #2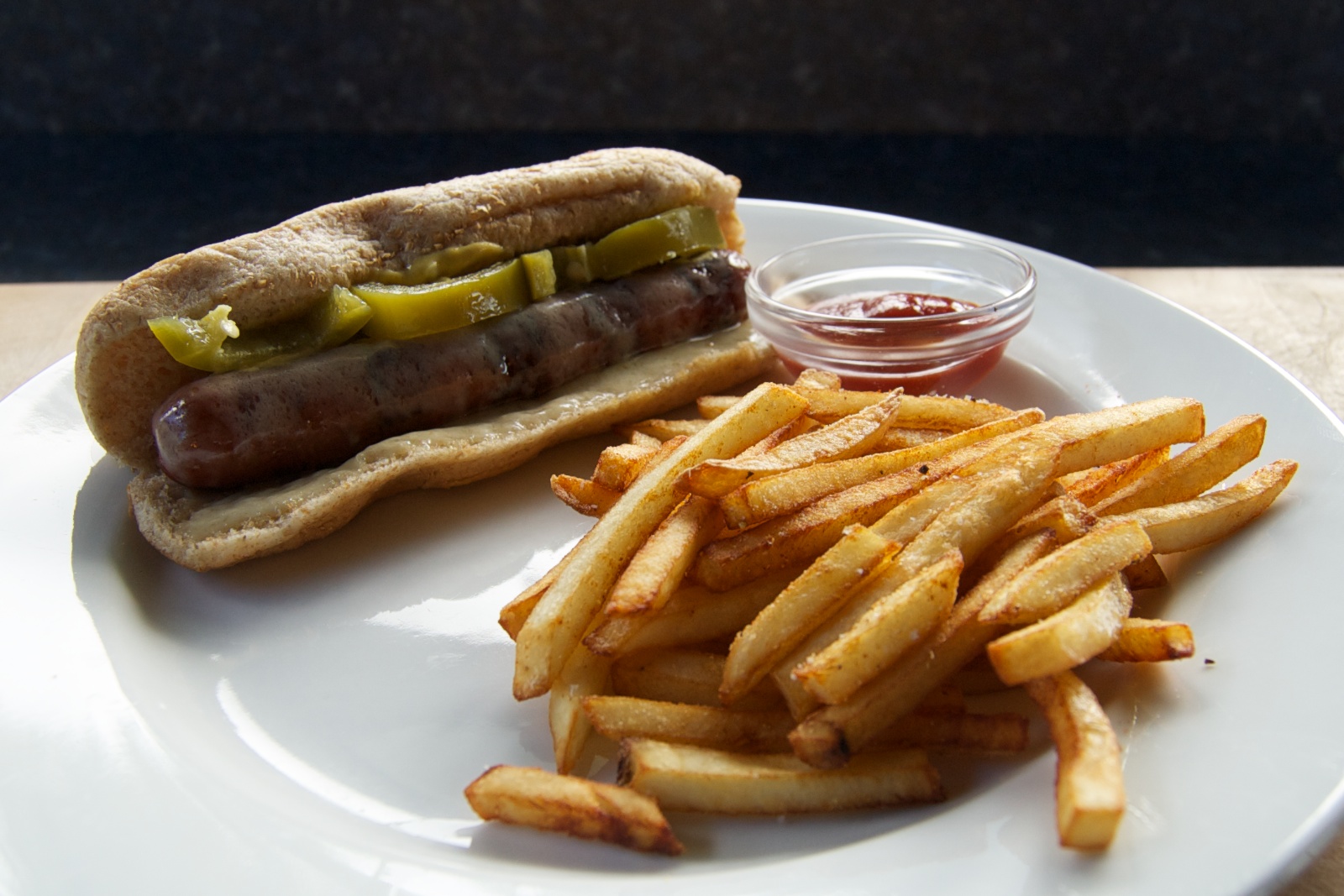 It's National Hot Dog Day so I decided to try making a cheese hot dog again. My first attempt was okay, but this one turned out much better!
I freeze hot dog buns because there's no way I could eat a package fast enough. Wrap the bun in plastic wrap and let defrost at room temperature for an hour or two.
Cut 3 thin slices of Cabot cheddar cheese, wrap in plastic, and let come to room temperature for an hour or two. This helps the cheese melt during steaming rather than starting out from refrigerator temperature.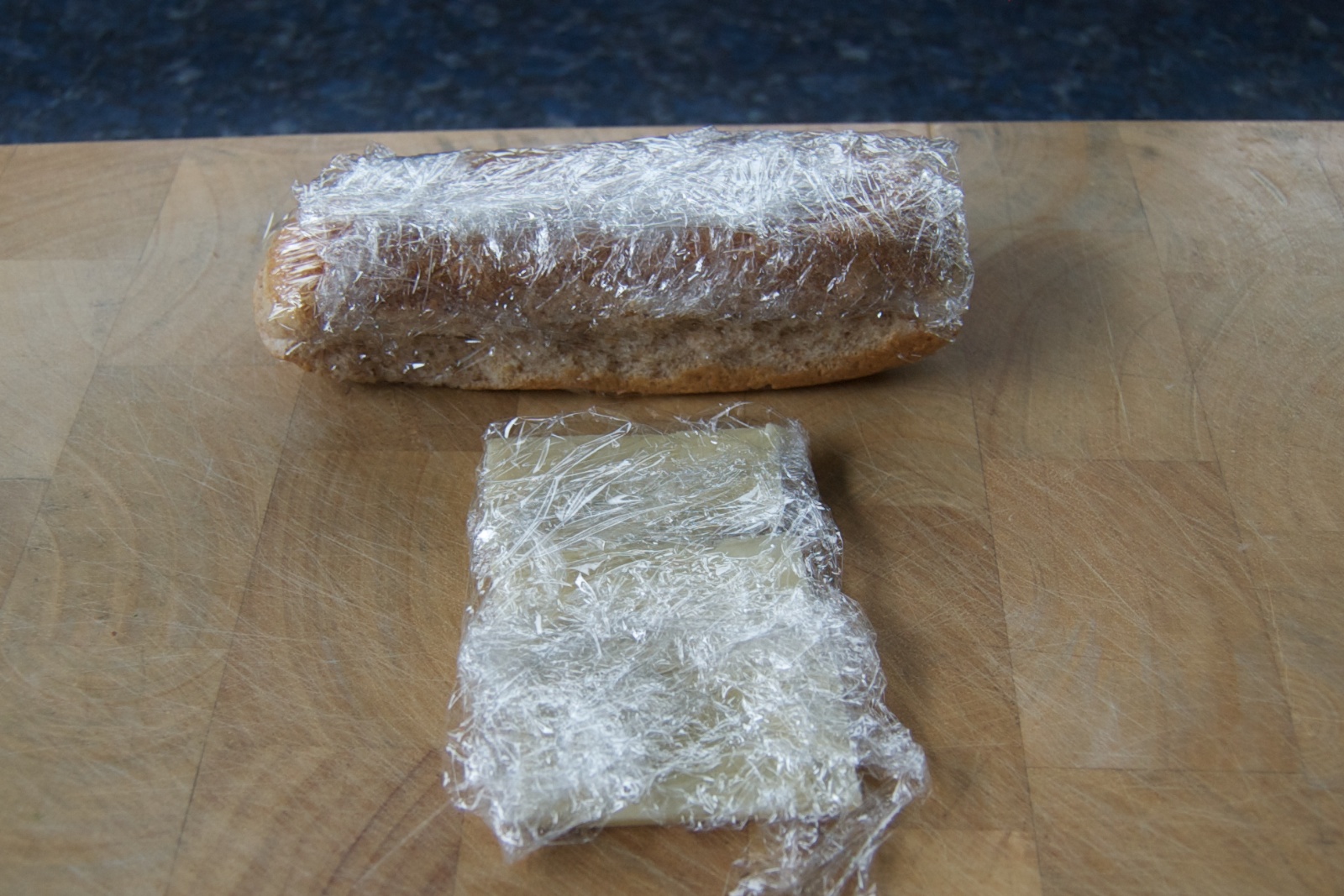 I grill, vacuum seal and freeze my hot dogs so I can grab one any time. The easiest way to defrost and reheat them is to microwave in the vacuum bag, 25 seconds in my microwave, flipping once.
Preheat the deep fryer at 360°F.
Bring water in a pan with a steamer insert to a boil.
Start frying frozen French fries. I make 3.0 oz. of Cascadian organic shoestring French fries. Deep fry 2 minutes at 360°F.
Assemble the hot dog and cheese in a bun and put it in a parchment paper sling.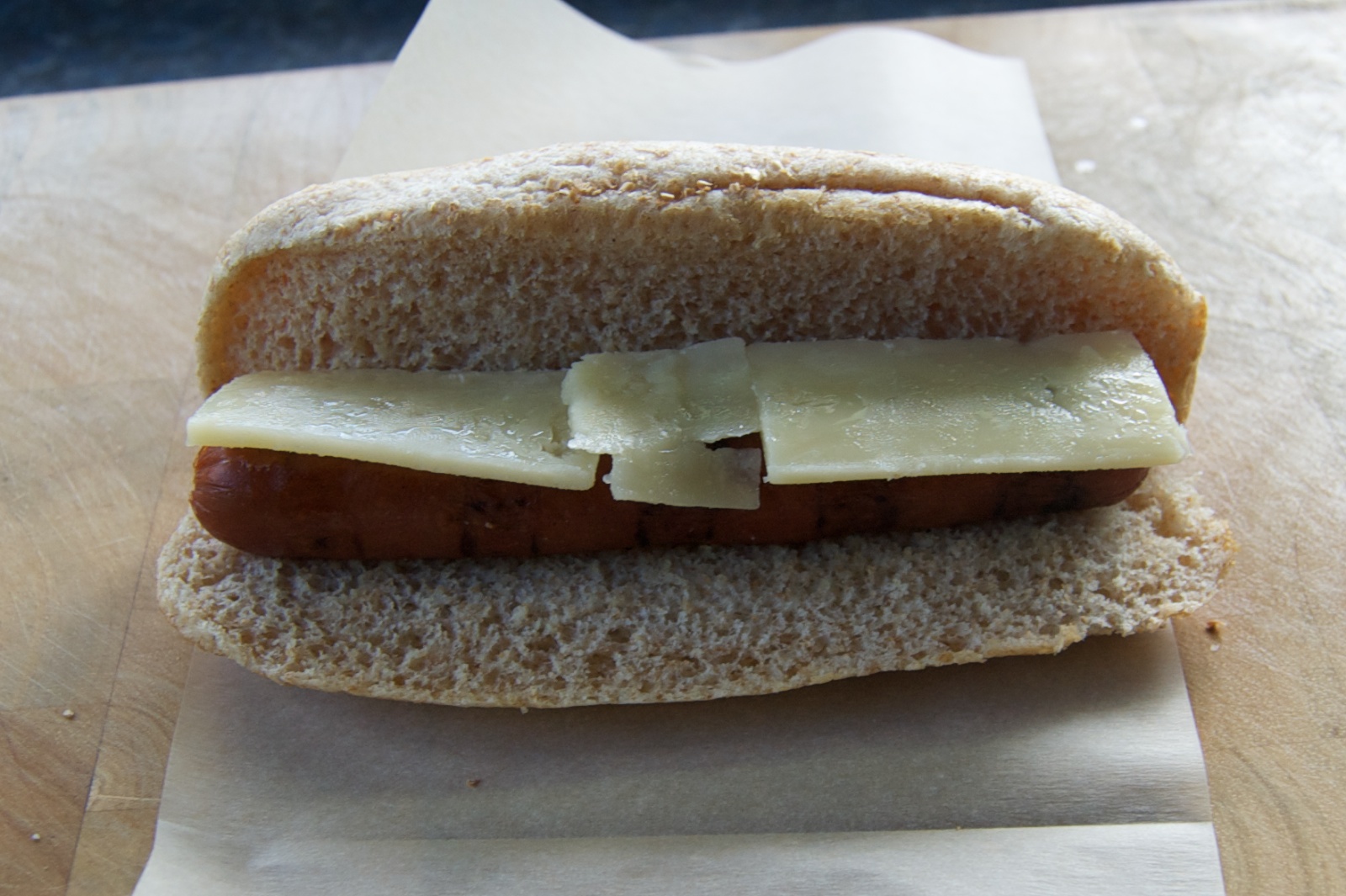 Steam the hot dog for 90 seconds, covered. Here's the hot dog after it came out. It's probably a good idea to do this a minute or two in advance because the bun is very soft after steaming. But the cheese melted perfectly this time!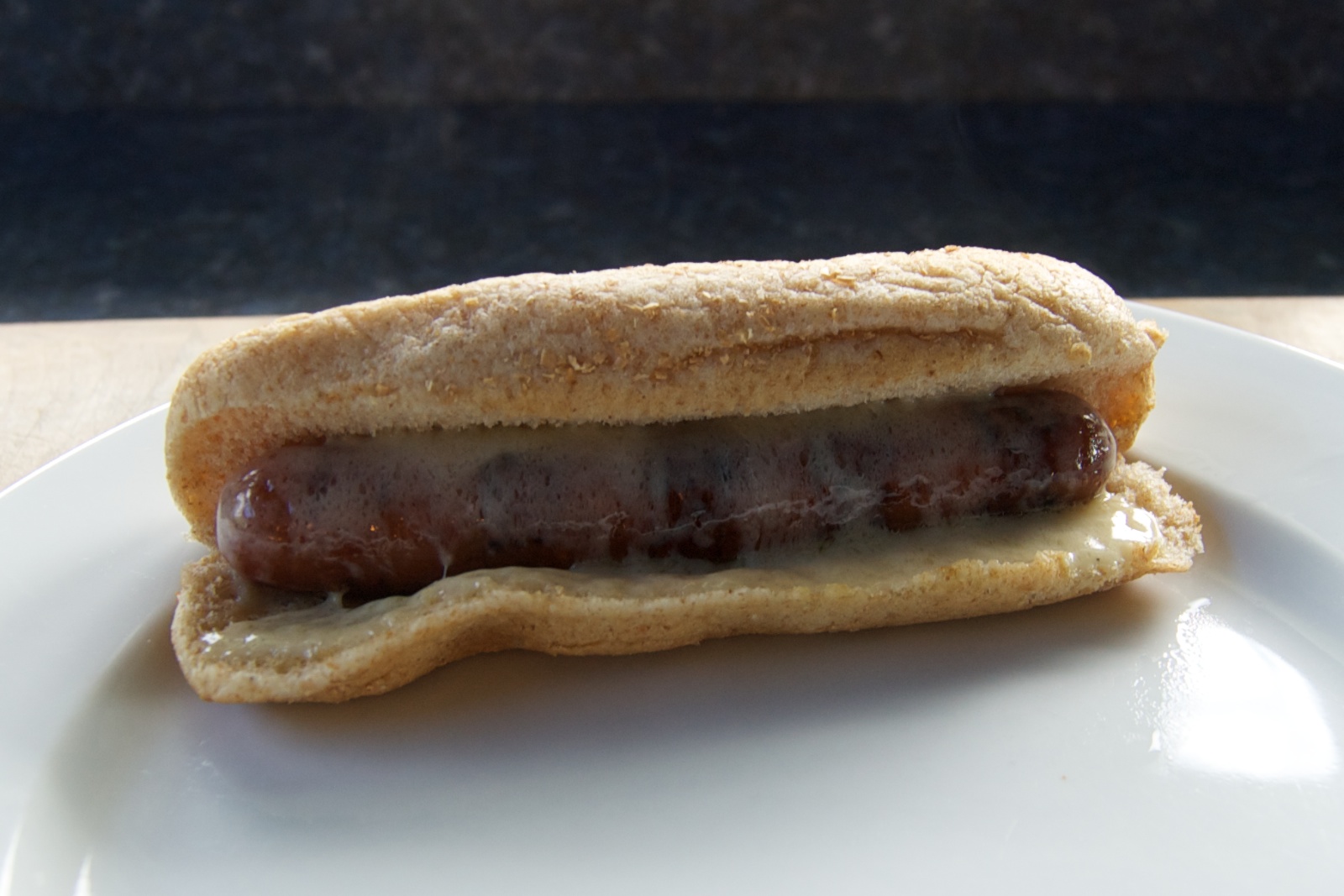 Add mustard and pickled jalapeños . These are delicious and work much better than the raw ones I used last time.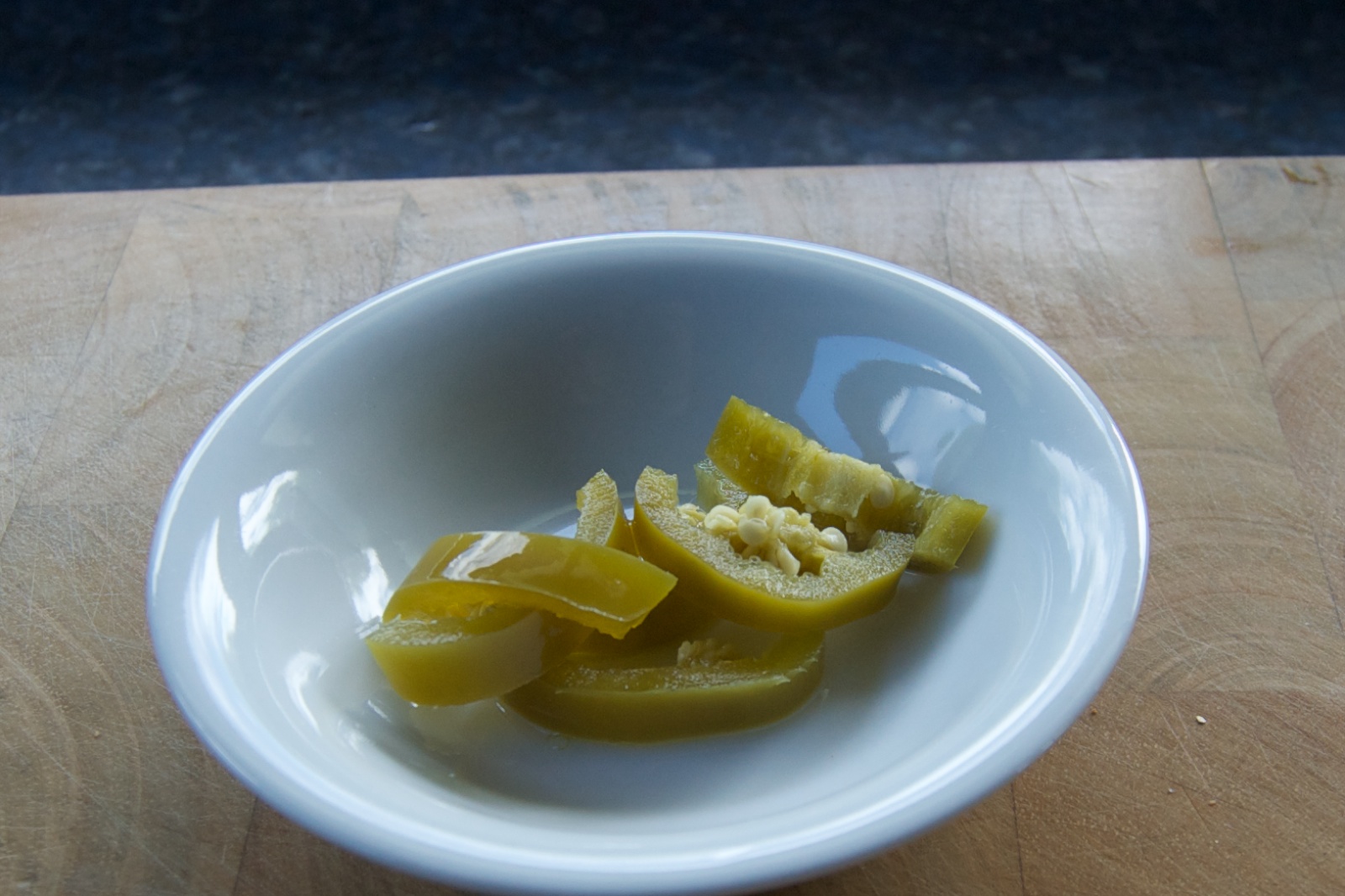 Remove the French fries from the fryer and season with salt, freshly ground black pepper, garlic powder and cayenne pepper. Serve with ketchup.
This was delicious!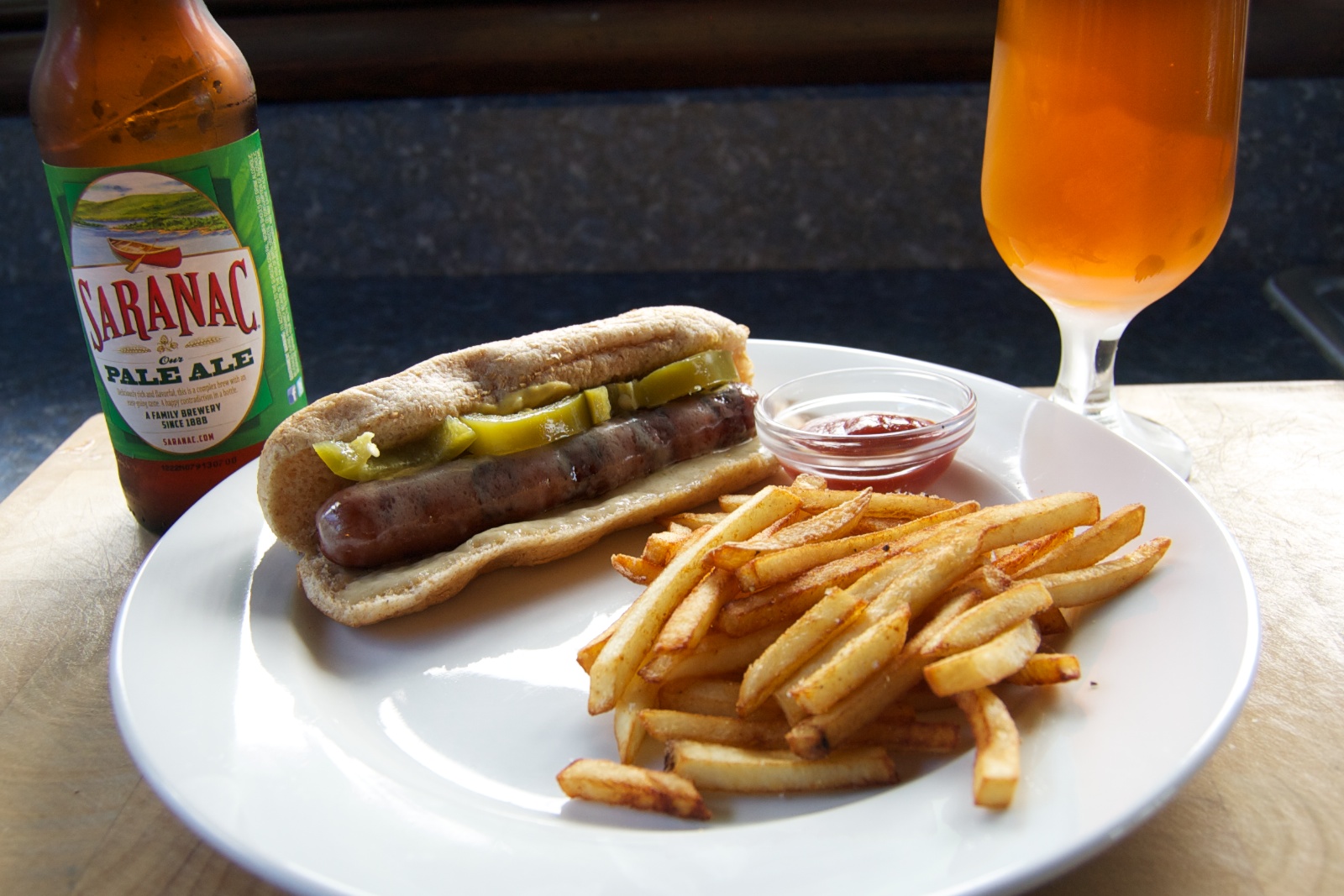 UpdateNovember 3, 2013: Most of the time I have it with potato chips so I don't have to use the deep fryer.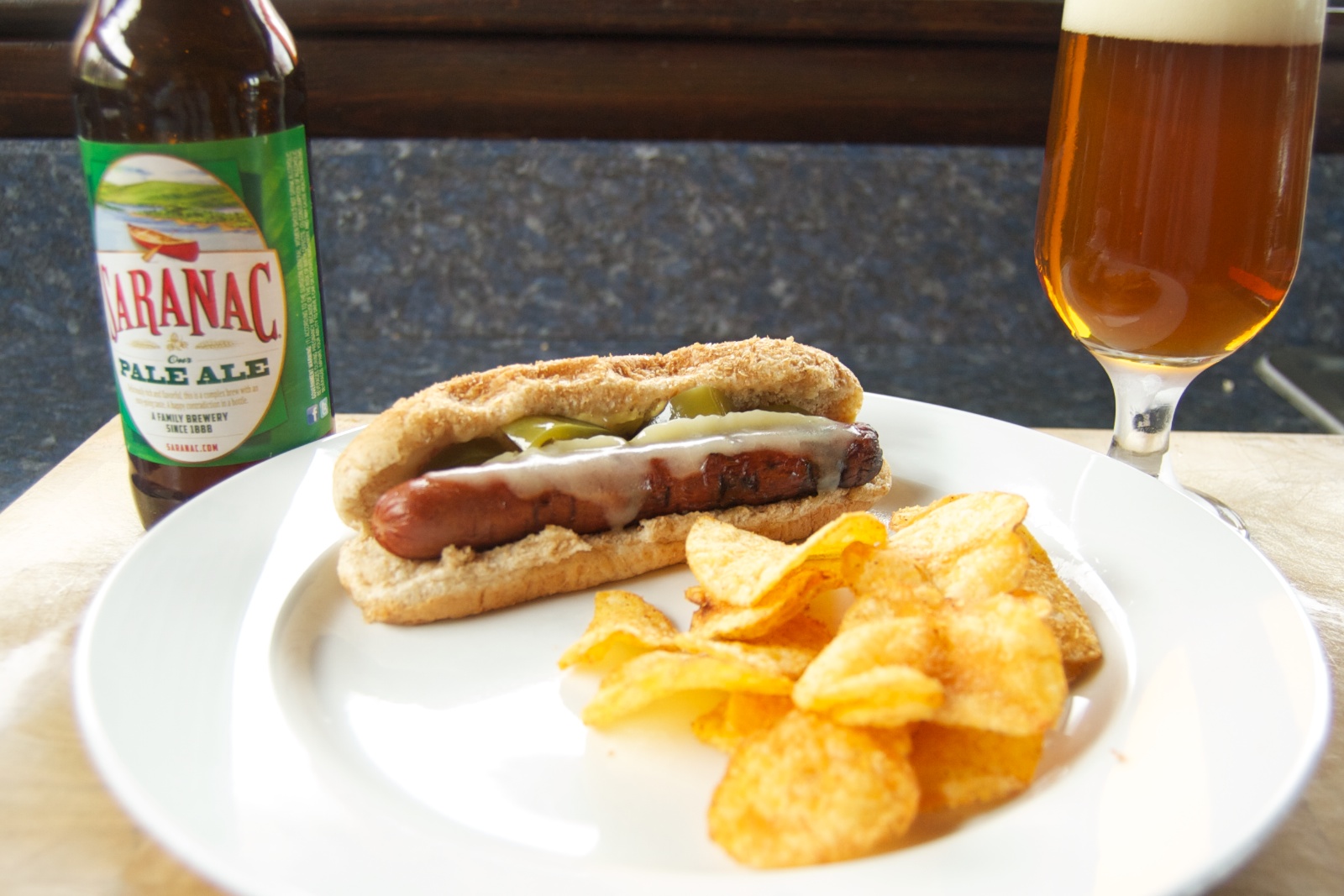 UpdateJanuary 23, 2014: Steaming really is the way to go. I thought I'd try a shortcut of using the microwave, but it's impossible to get the cheese to melt without overheating the bun. And there's nothing worse than over-microwaved bread, which goes from super soft to rock hard as it cools!