Spicy kale chips #1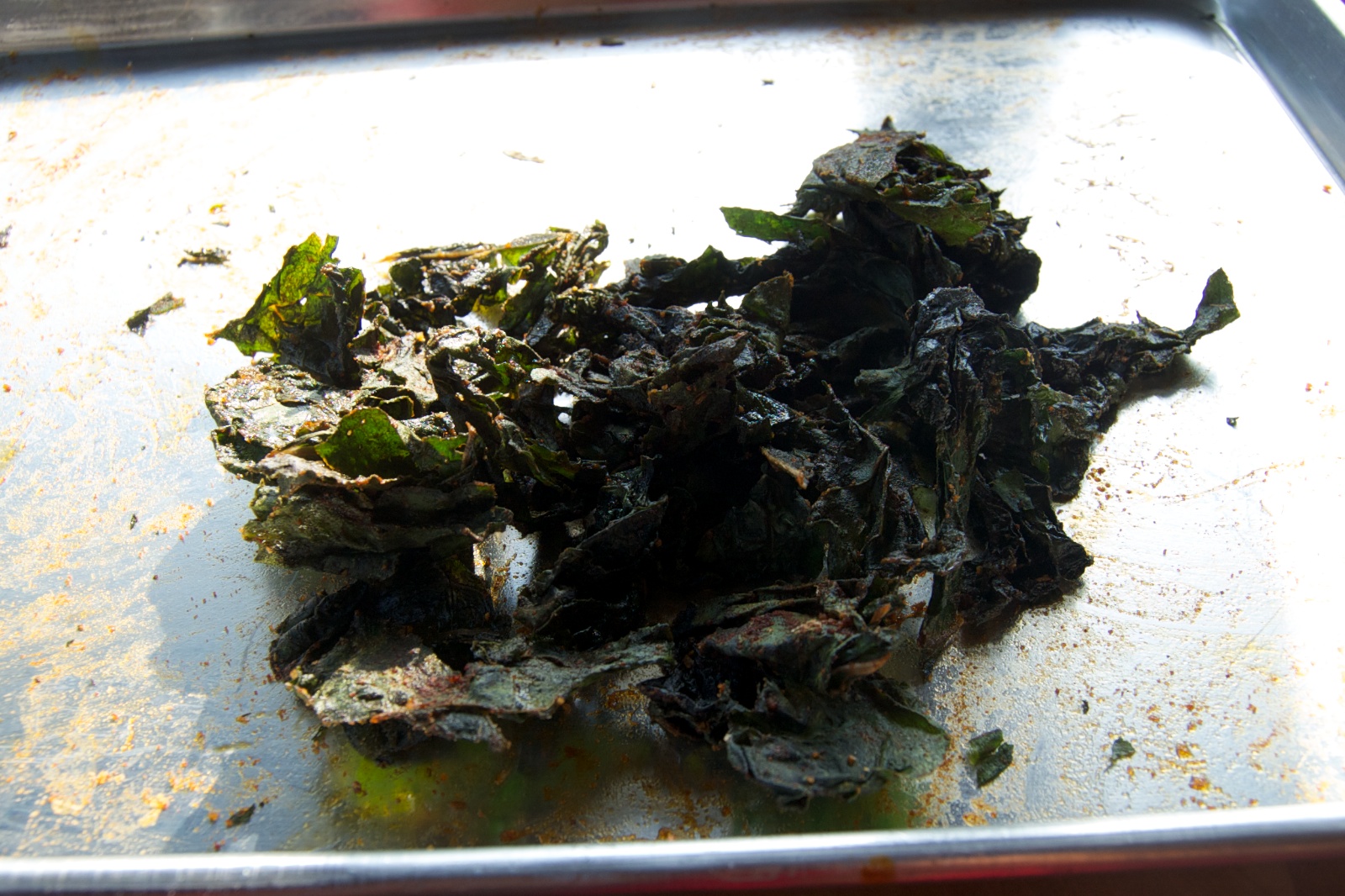 Do not make this recipe!I'm only writing it up so I can remember what to change next time.
I decided to try making some kale chips. I started with this recipe which looked pretty good.
1 small bunch of kale, stemmed, torn into pieces, washed and dried olive oil 1/2 tsp. ground cumin 1/2 tsp. paprika 1/2 tsp. cayenne pepper 1 tsp. salt
Preheat the oven to 275°F.
I went overboard with the spices! I realized this as I was sprinkling it on the kale, but unfortunately I kept going. I like things spicy, but this was ridiculous!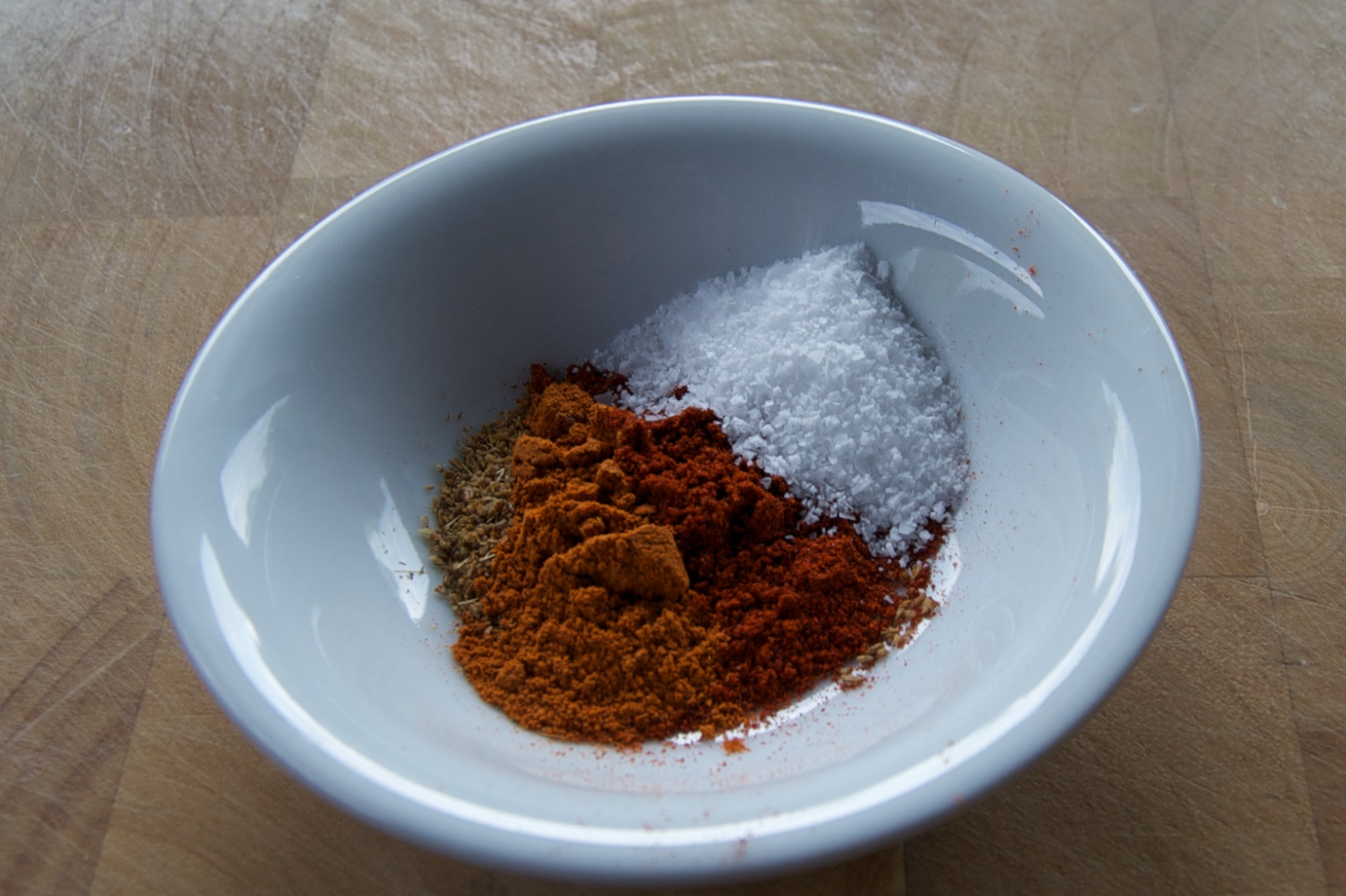 Put the kale into a bowl. Here's how much I had.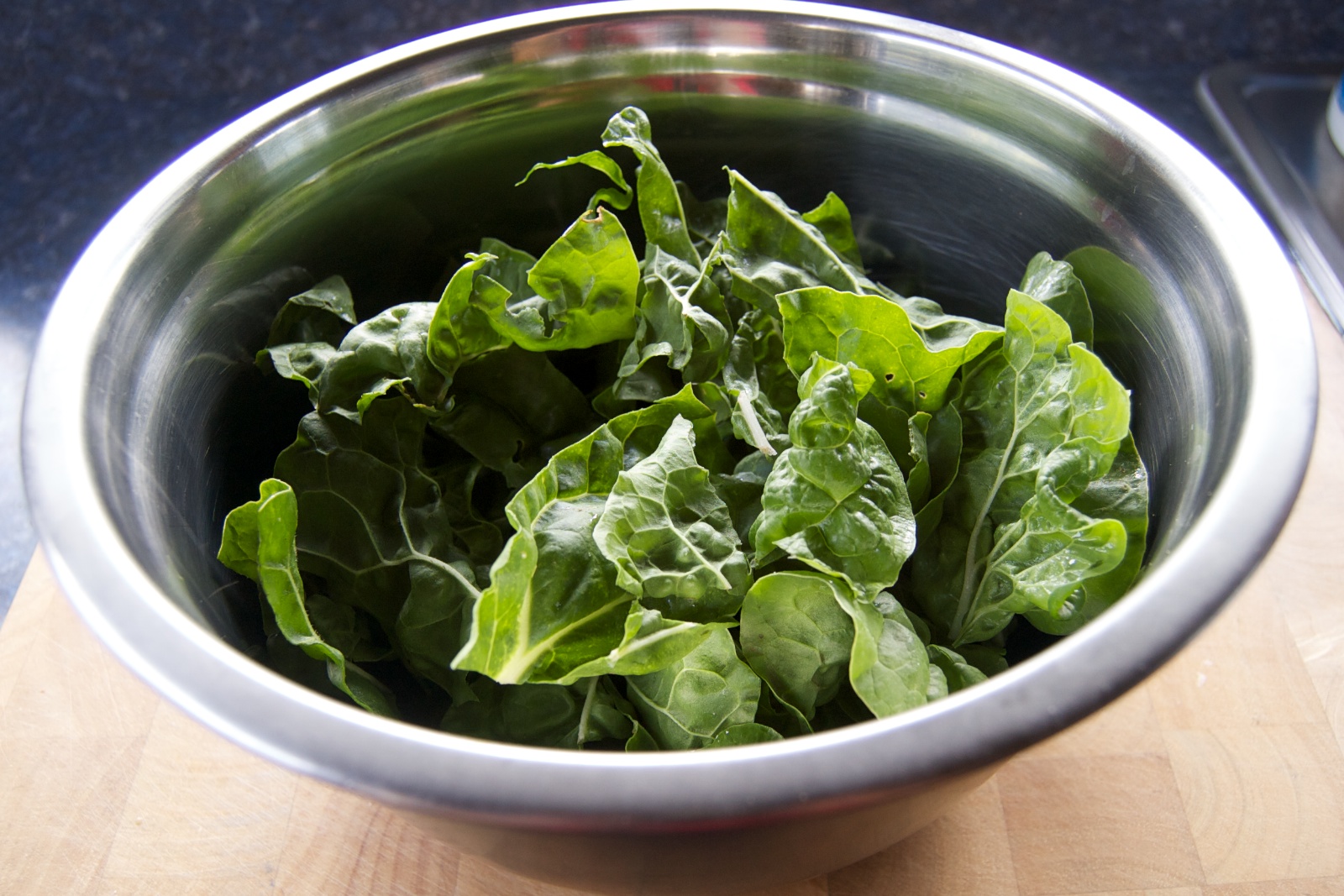 Add a little olive oil, toss, add some more, until lightly coated.
Sprinkle the seasoning on the kale, tossing to coat.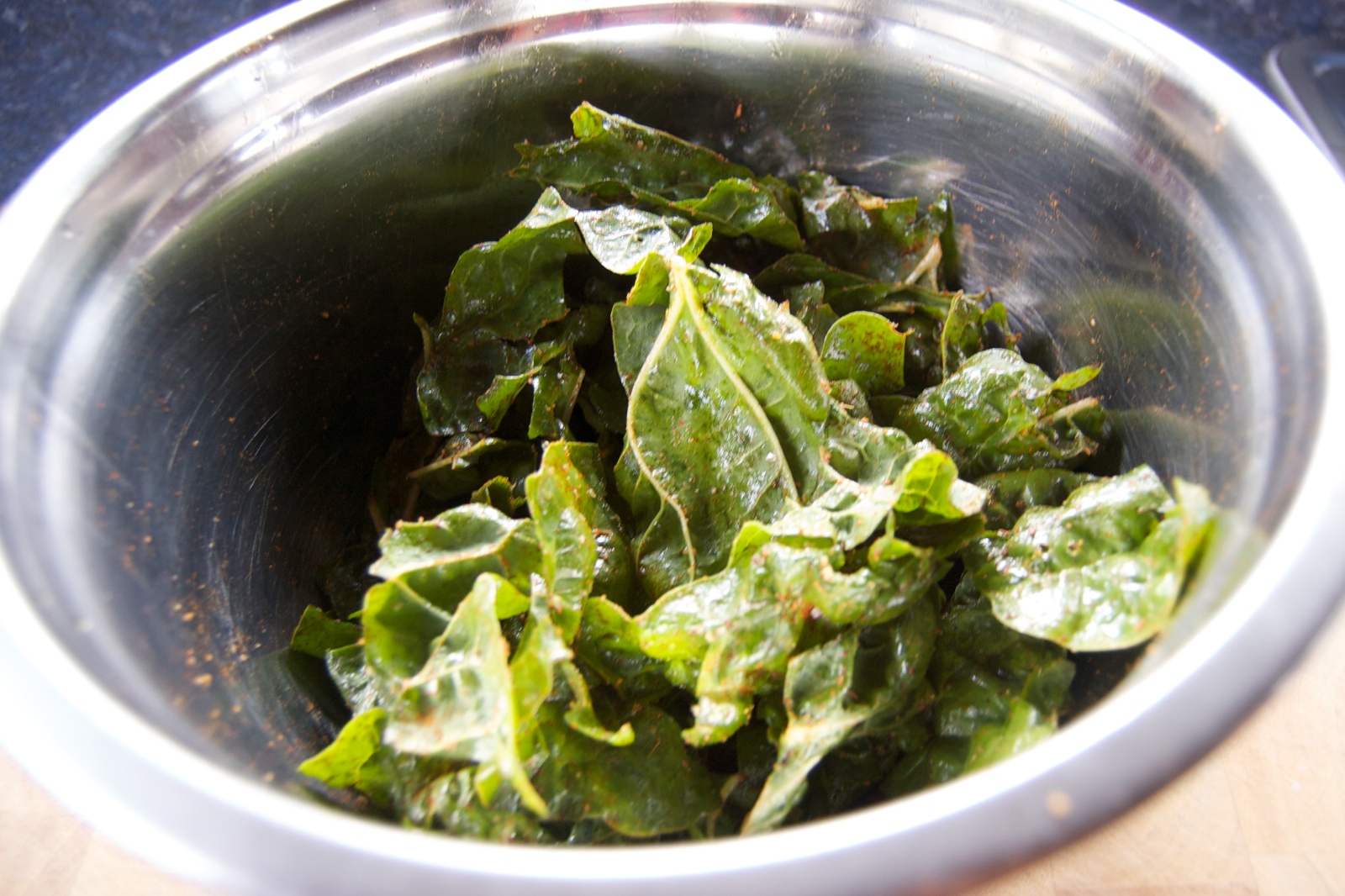 Spread on a sheet pan.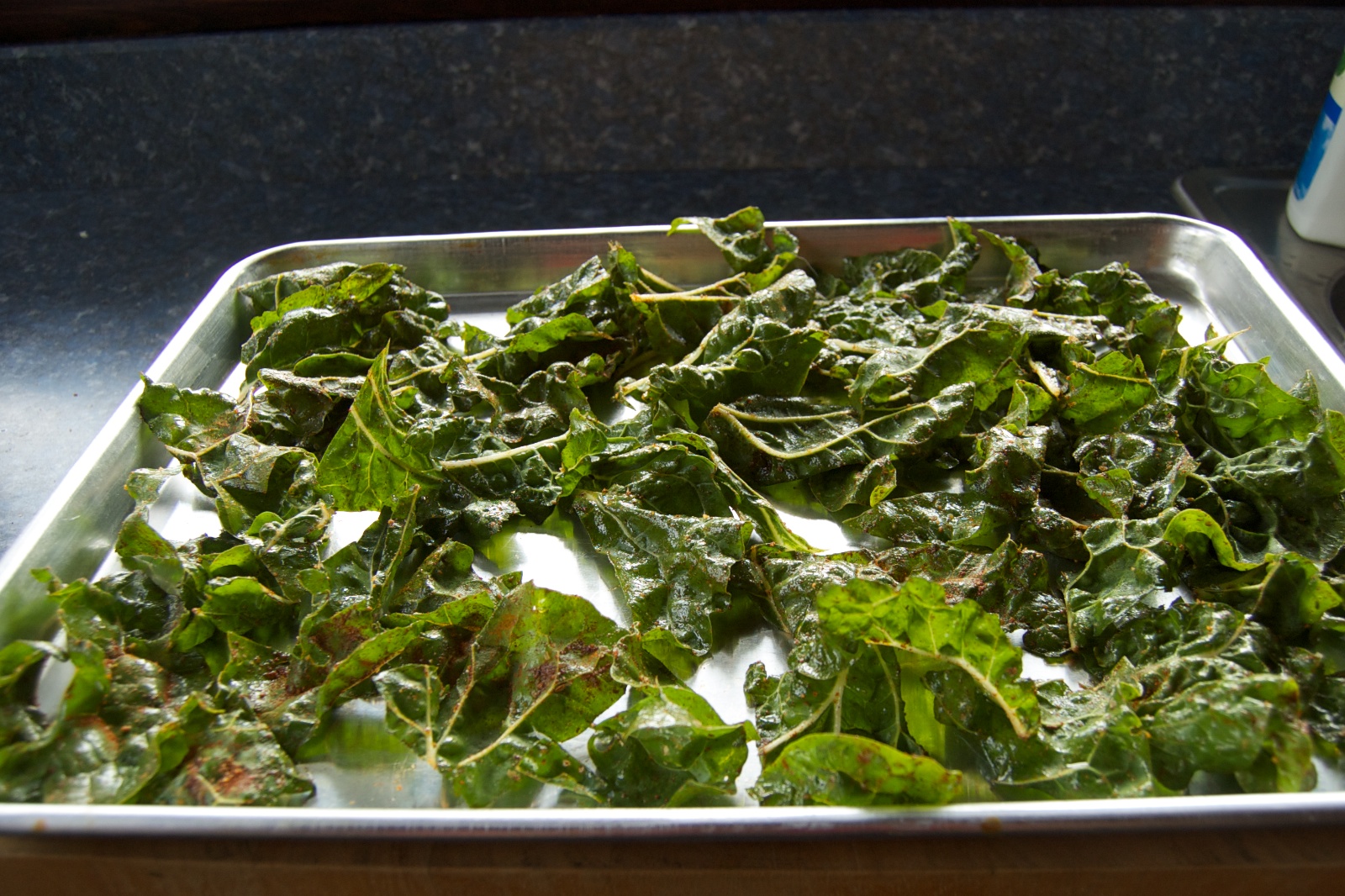 Bake for 10 minutes, flip over and bake for 10 minutes more.
It really didn't get super crispy. Or at least not all of it did. It might be the variety of kale that I used, too much oil, too much salt, or maybe I should bake it on a wire grid on a sheet pan instead of directly on the sheet pan. I'm leaning toward baking it on a grid and not flipping it next time.