Queso dip #3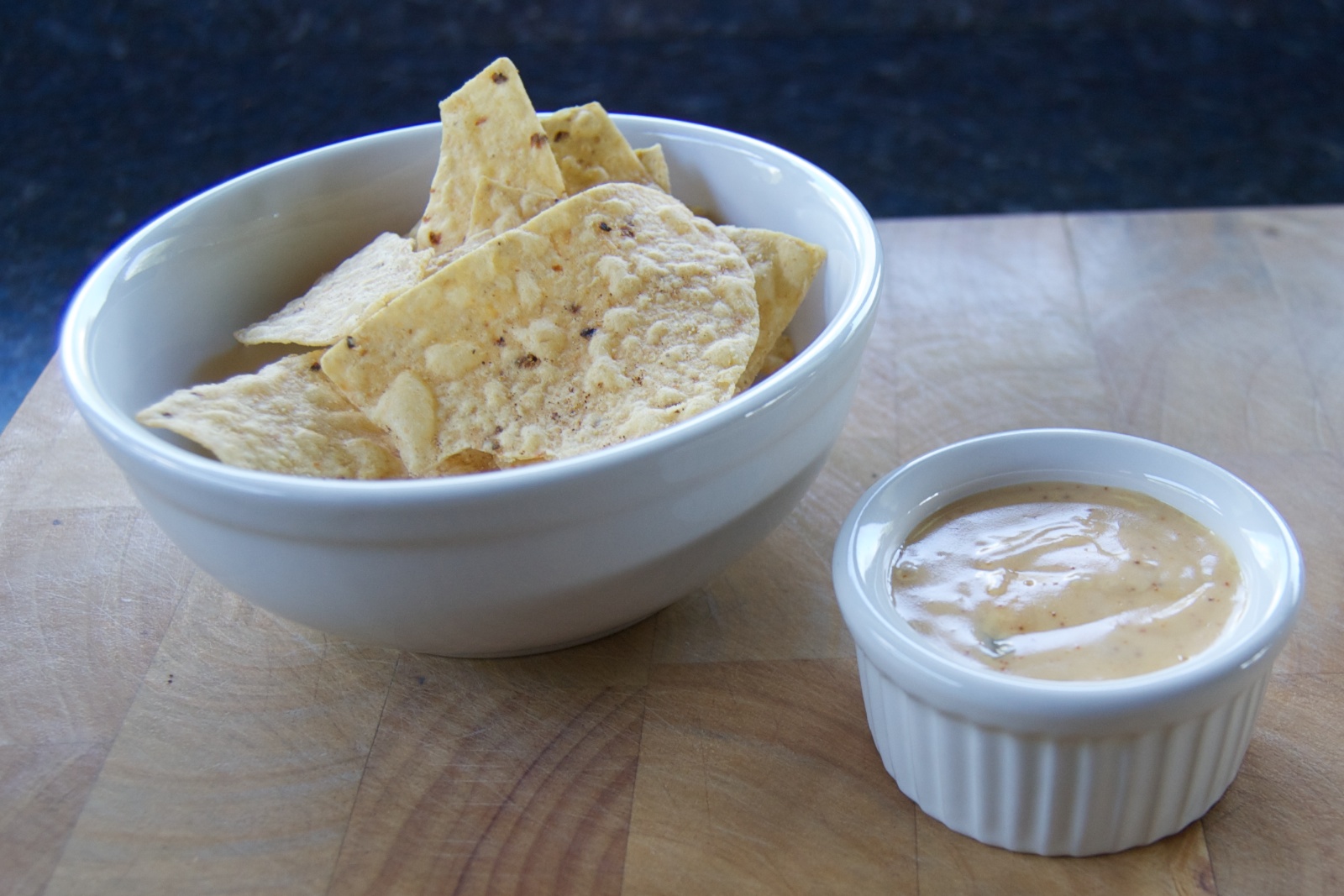 I think I'm getting the hang of this queso dip, chile con queso, spicy melted cheese dip thing! This one was good!
Serves 1, multiply as necessary.
1.0 oz. shredded Mexican-style cheese (I used Sargento 4-cheese blend, Monterrey Jack, cheddar, queso quesadilla and Asadero) 1/8 tsp. sodium citrate powder 1/8 tsp. pasilla chile powder 1 pickled jalapeno slice, minced 1-2 tbsp. heavy cream
Combine the ingredients in a small saucepan.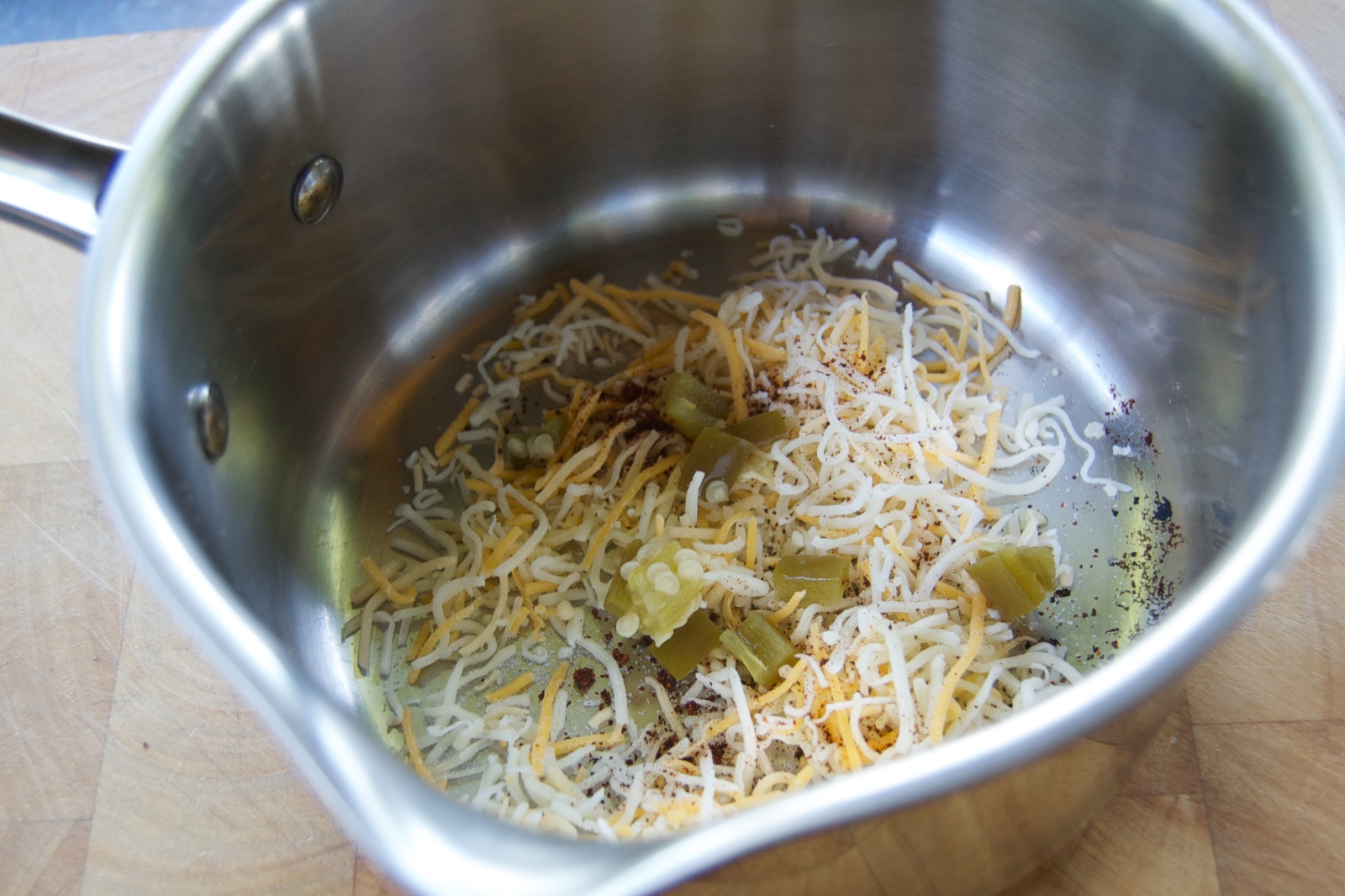 This is my sodium citrate powder. It's a 1 pound tub. At 1/8 tsp. per serving, it's going to take a long time to use this up!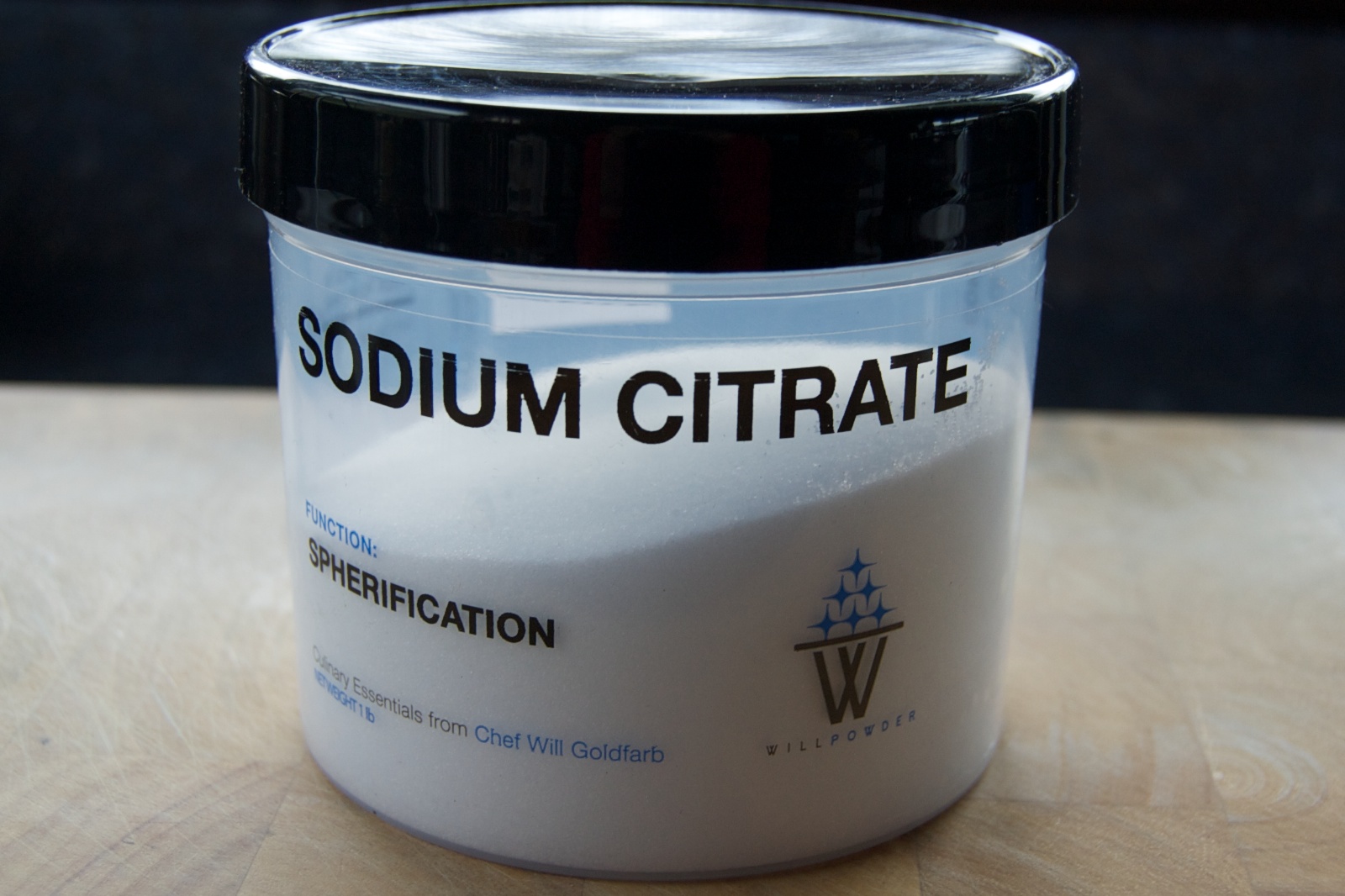 I used this pasilla chile powder. You could probably use cayenne, or omit it. This is to solve the problem I had where the jalapeño bits were spicy, but the cheese dip was not. The downside is that there are red specks in the dip, but I'm okay with that.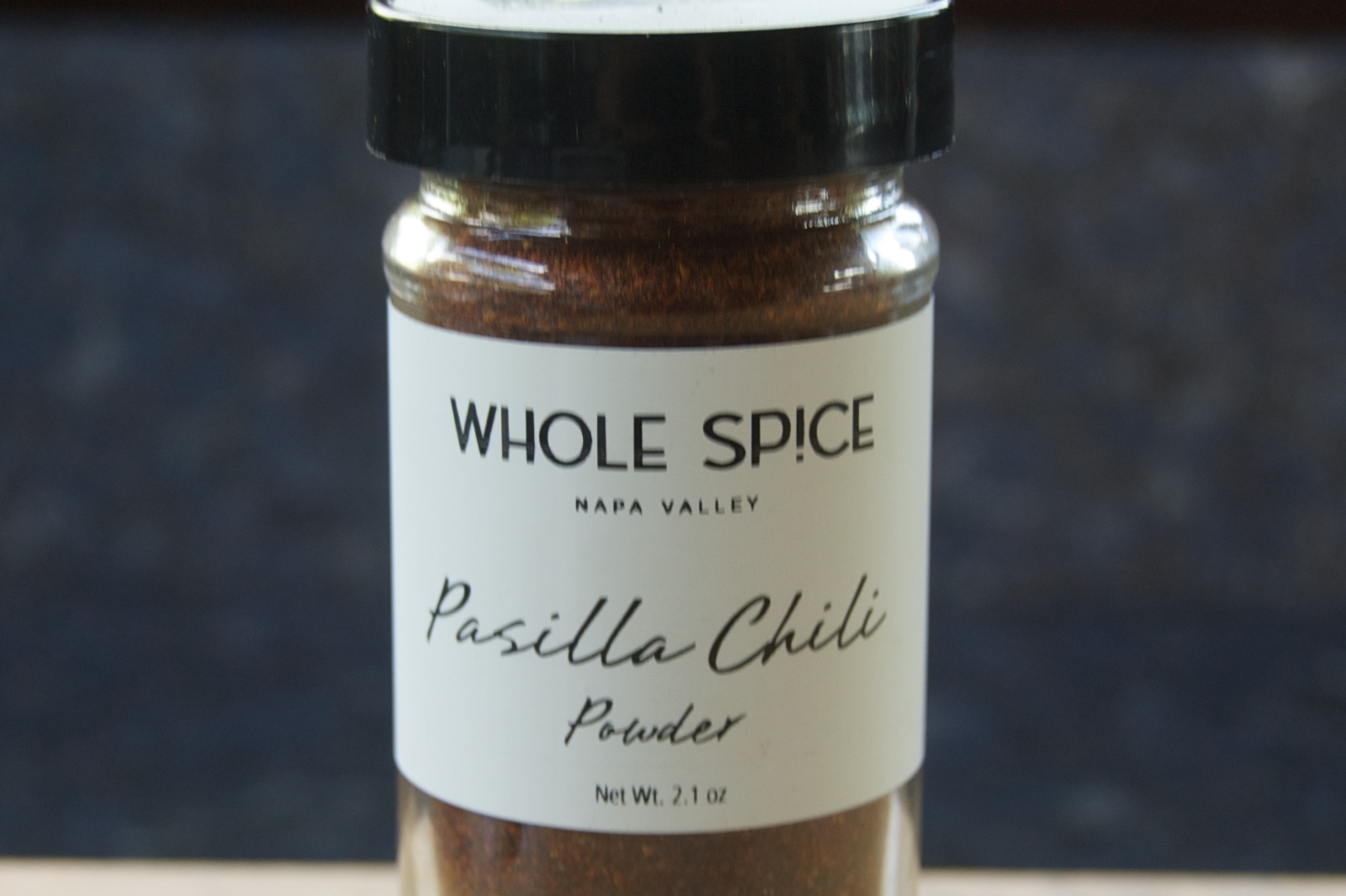 Heat over low heat. I started out a 3 on my induction hot plate until the pan gets hot, then reduced to 1. Add only part of the cream and add more as necessary to get the right consistency.
Preheat the serving ramekin (2.0 oz. shown) by filling with water and microwaving for 30 seconds. Using a hot vessel is recommended because this cheese dip will not stay liquid as it cools! But the flavor is really good.
See also Queso dip #2 and Queso dip #1 .