Barbecued chicken in the style of Brooks #2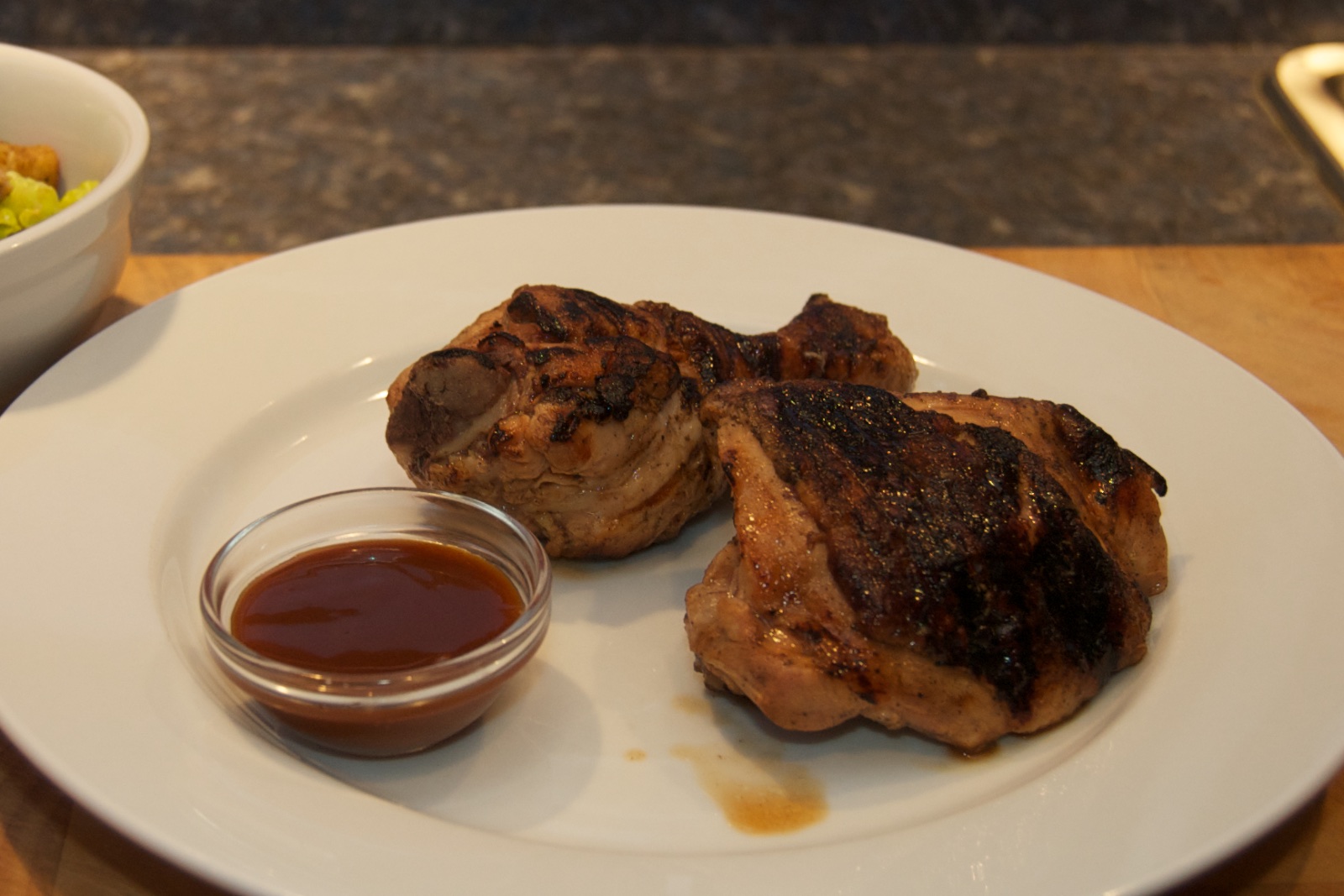 This was really good! I'll definitely make this again.
I started with a whole chicken that I cut into parts. While I could have done two halves, I ended up saving the breast for other recipes and only made the leg and thighs.
I vacuum marinated the chicken in Brooks House of BBQ chicken marinade overnight.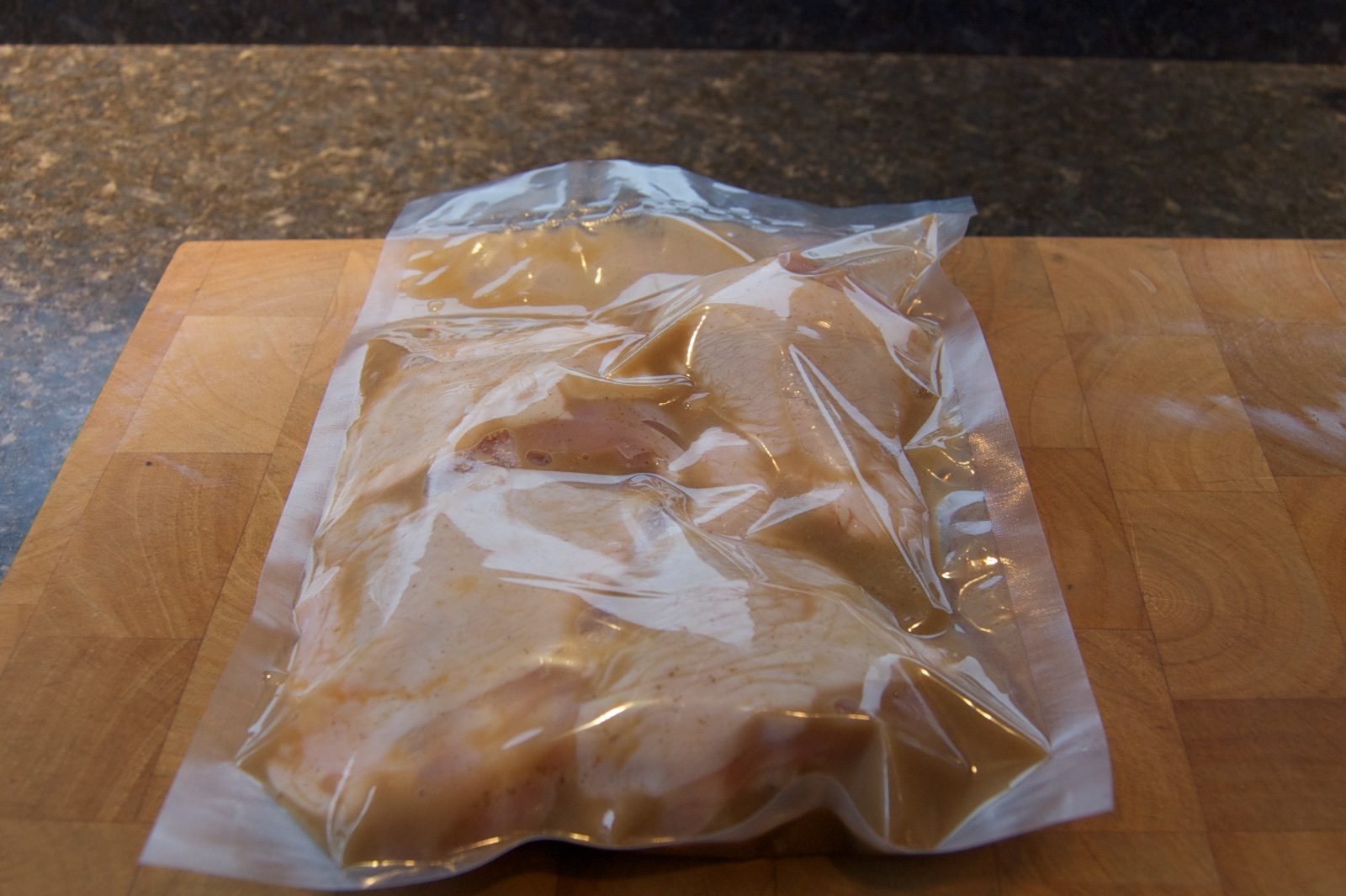 Drain and grill for 8-9 minutes, turning every couple minutes. Note that the chicken will not be fully cooked through with that amount of time on the grill, but it will be nicely seared and the rest of the cooking is done in the sous vide.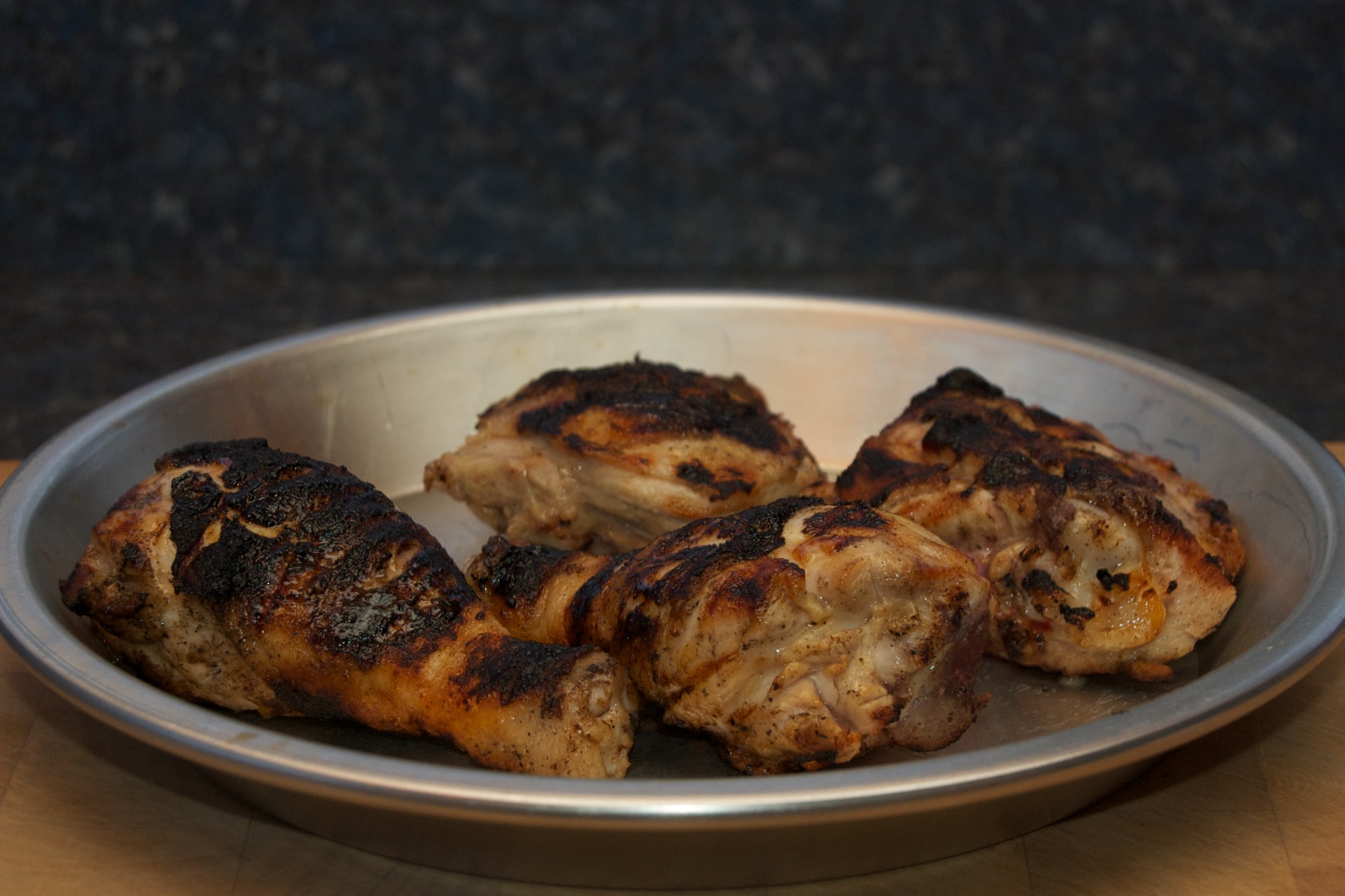 I cooked, vacuum sealed and froze the chicken at this point. Of course you could put it right into sous vide right away after vacuum sealing. I made two servings, each with a leg and thigh.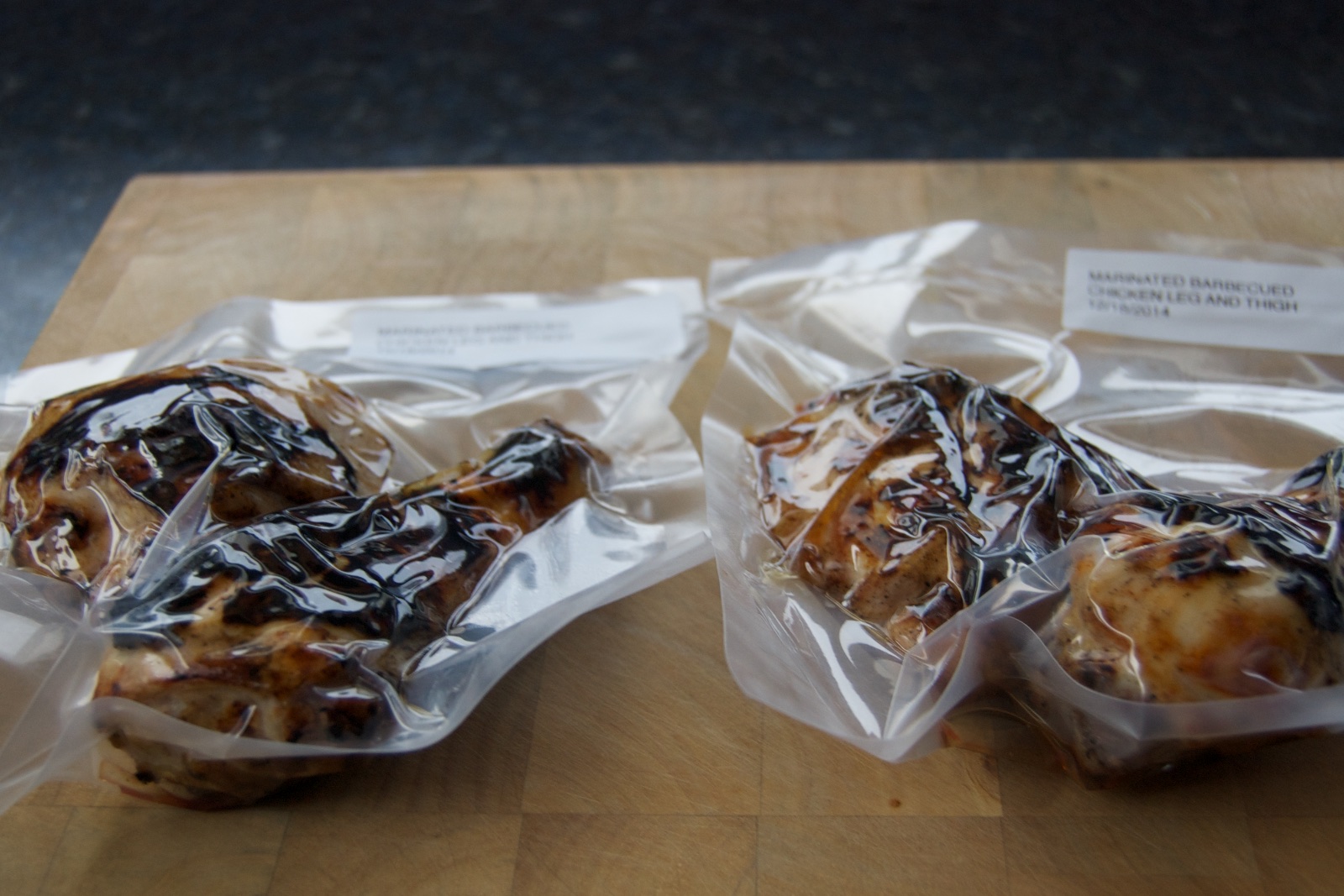 To reheat, preheat the sous vide to 160°F and cook the package, 45 minutes from frozen.
It was perfect, still nice and juicy with a nice flavor.