Grilled chicken burrito bowl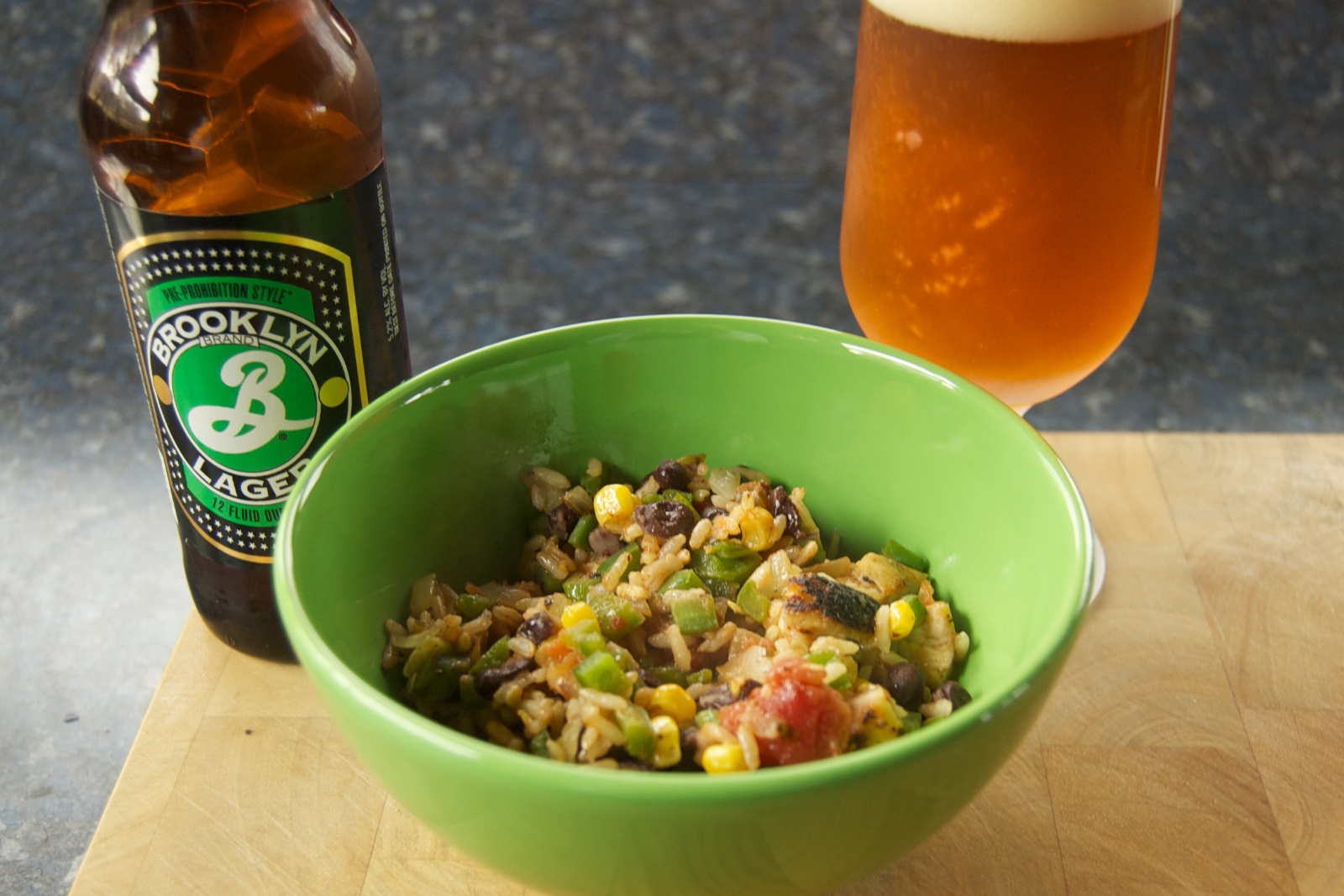 This is pretty much the same as my beef and vegetable burrito bowl , but I adjusted the quantities a bit and this seems to be the right about of food for me. It might be a little small for others. It is still delicious!
1/8 cup onion, chopped 1 jalapeño, minced, with ribs and seeds 1.3 oz. grilled chicken, diced 1/8 cup frozen corn (roasted corn would be even better, but I'm out) 1/8 cup black beans (canned, drained and rinsed)
1/8 cup salsa (I used Green Mountain Gringo spicy) 1/4 cup cooked rice (I used long grain brown rice) cheese to taste (I used Sargento 4-cheese shredded Mexican-style) salt freshly ground black pepper
Here are most of the vegetables. I used a particularly large jalapeño; it might be reasonable to use a small jalapeño and some green pepper.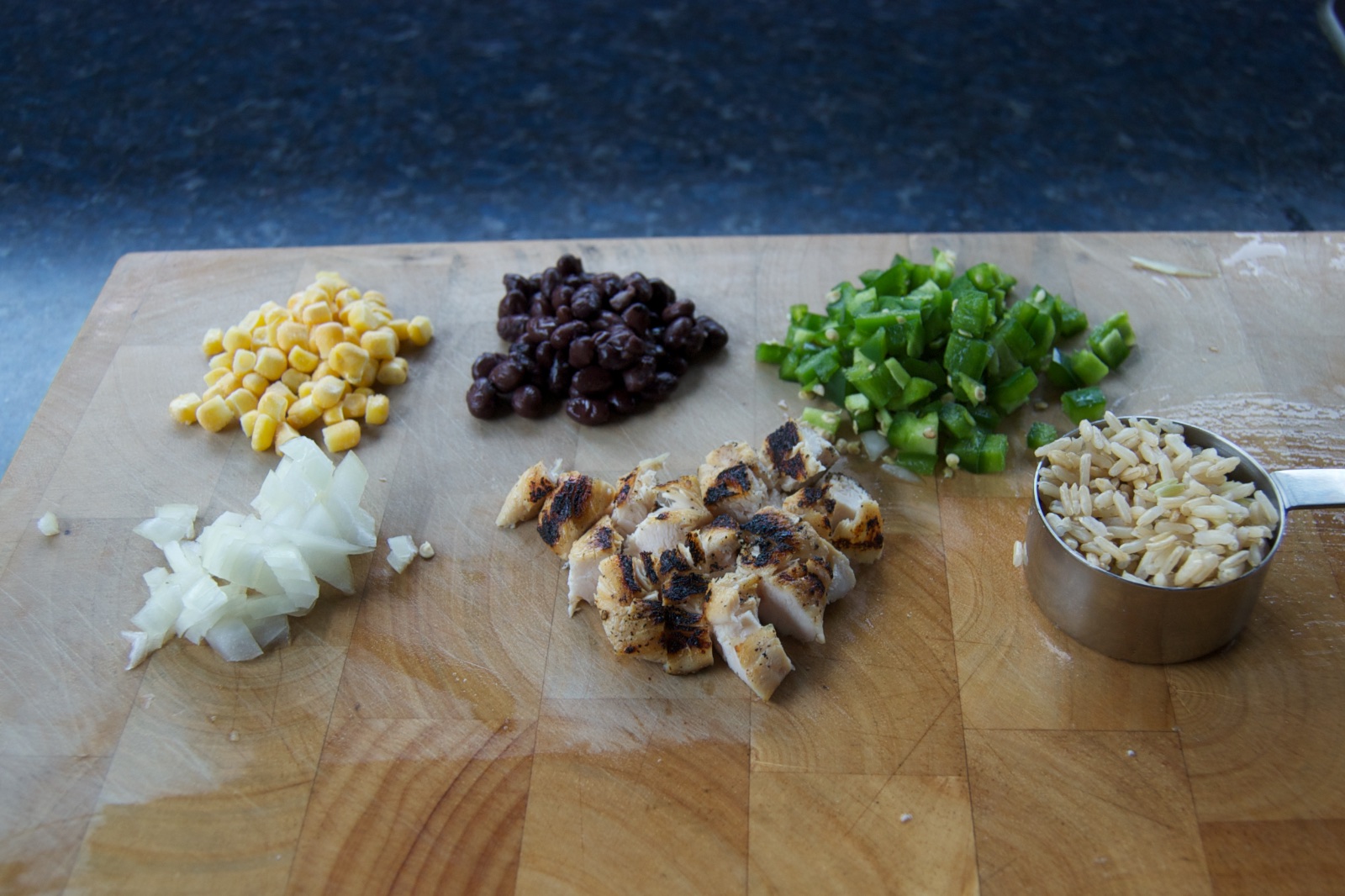 I grill, vacuum seal and freeze the chicken ahead of time. That's slightly less than one chicken breast tender; you could certainly use more.
Add oil to a sauté pan and cook for onion for a few minutes, making sure it does not burn.
Add the jalapeños and cook for a minute.
Add the frozen corn and cook for a few minutes.
Add the black beans and diced cooked chicken and cook for a few minutes.
Add the rice and salsa. Season with salt and freshly ground black pepper.
Sprinkle some cheese, melt, and serve.
Update August 5, 2015: I made it again and it was still delicious. I made a little bit more this time.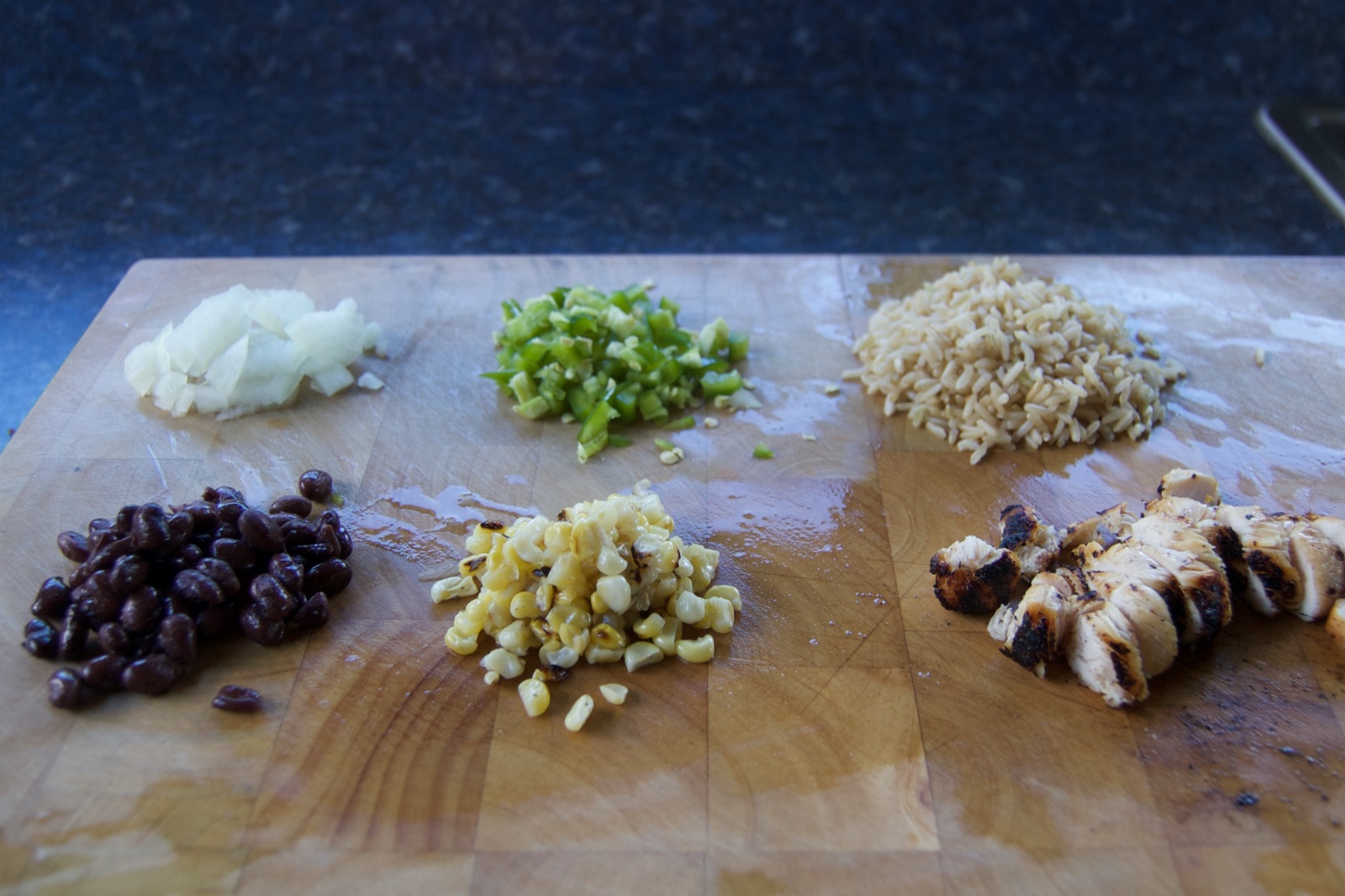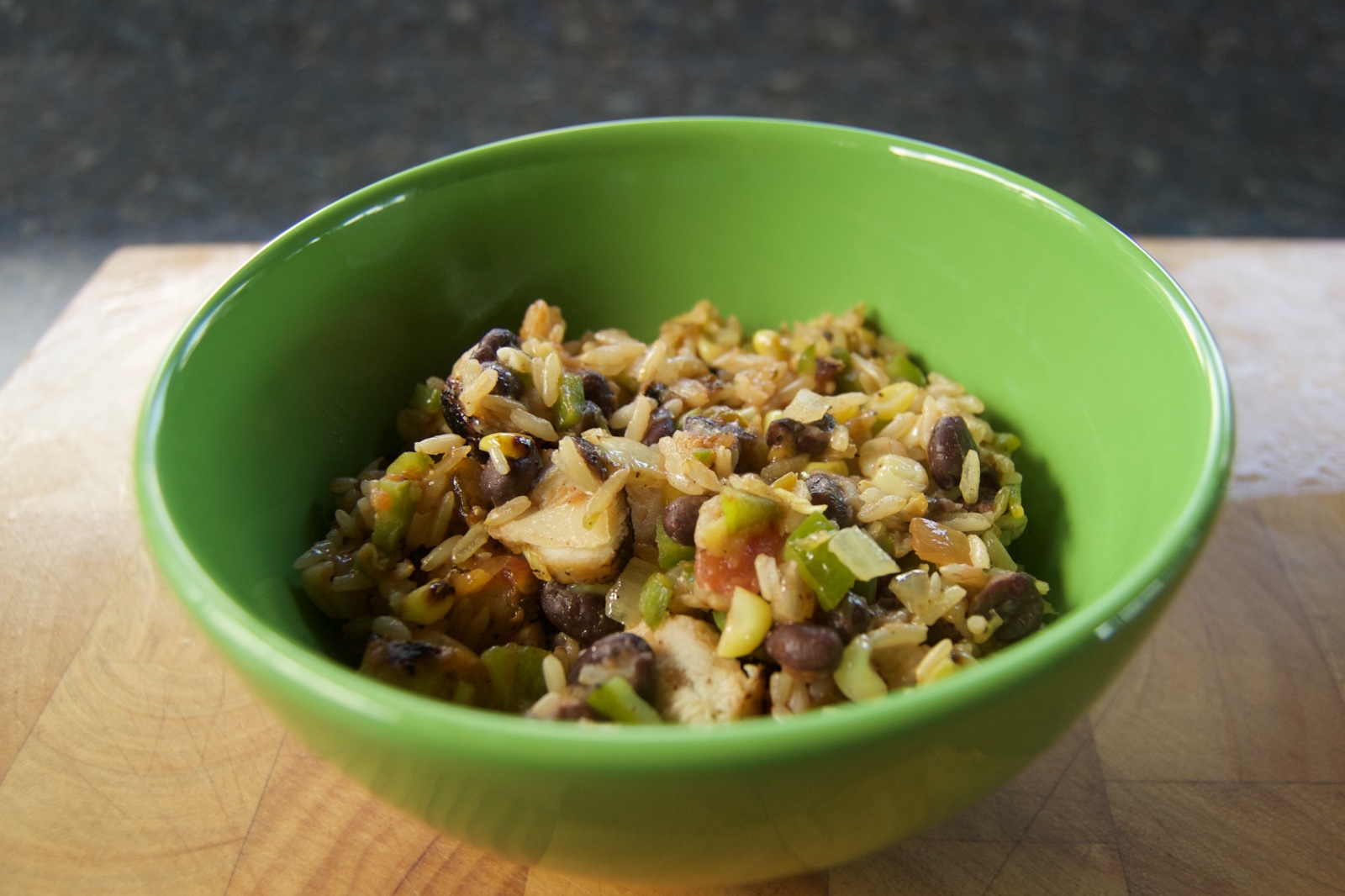 Update 7/9/2017: Also good with 2.7 oz. steak. Increased the rice to 1/3 cup.