Spicy black bean veggie burger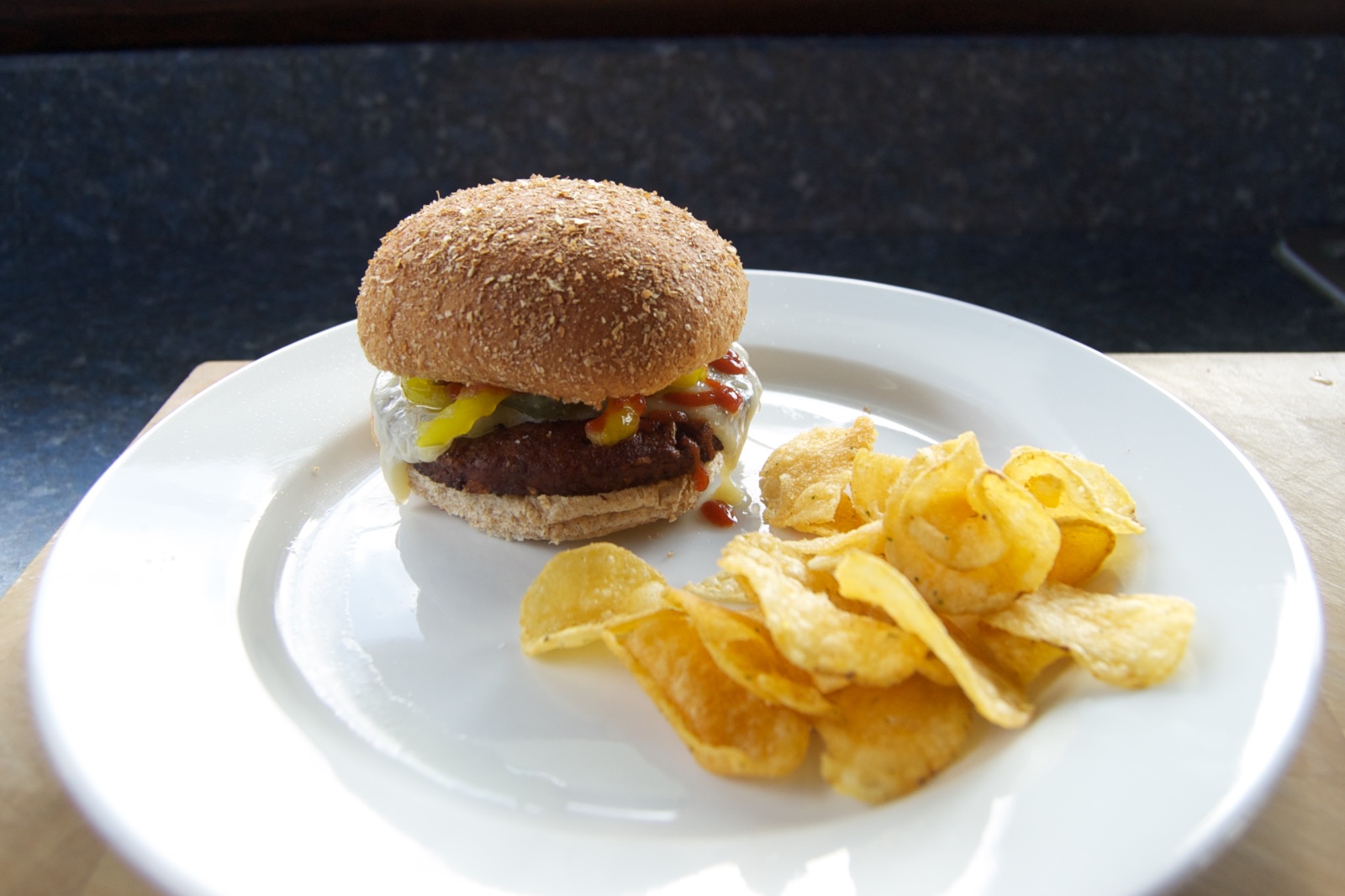 This isn't really from scratch - it's made from a frozen Morningstar Farms spicy black bean veggie burger, but it was really delicious made this way!
I followed the package instructions for making the burger: microwave for 50 seconds at 50 % power. (Actually, the instructions say 1 minute, but I find that overcooks it a bit in my microwave.)
I then sprayed a non-stick sauté pan with Pam, and also the top and bottom of the burger, and cooked in the pan for 6 minutes over medium-low heat, flipping frequently, about every minute.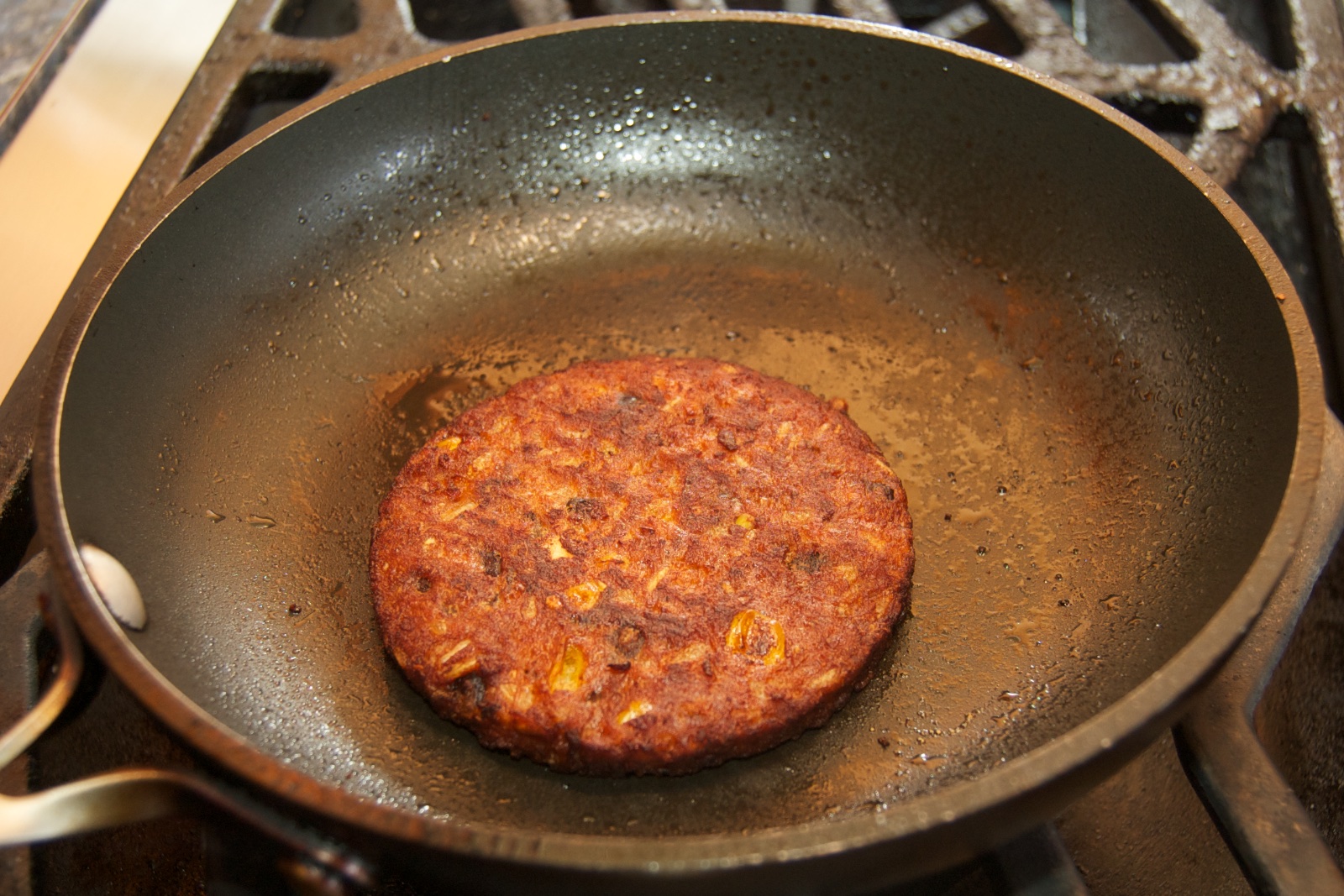 Update October 14, 2015: The texture of the burger is a little better if you cook it in a sauté pan from frozen for 10 minutes, flipping every minute, without microwaving. It takes a little longer, but it is better. Also, it's not necessary to use a non-stick pan, as long as you give the burger a little spritz of spray oil on each side and on the pan before cooking.
For the last minute I flipped the burger than added 3 small slices of Cabot extra sharp Vermont cheddar cheese. It didn't fully melt, so I finished melting it with a propane torch.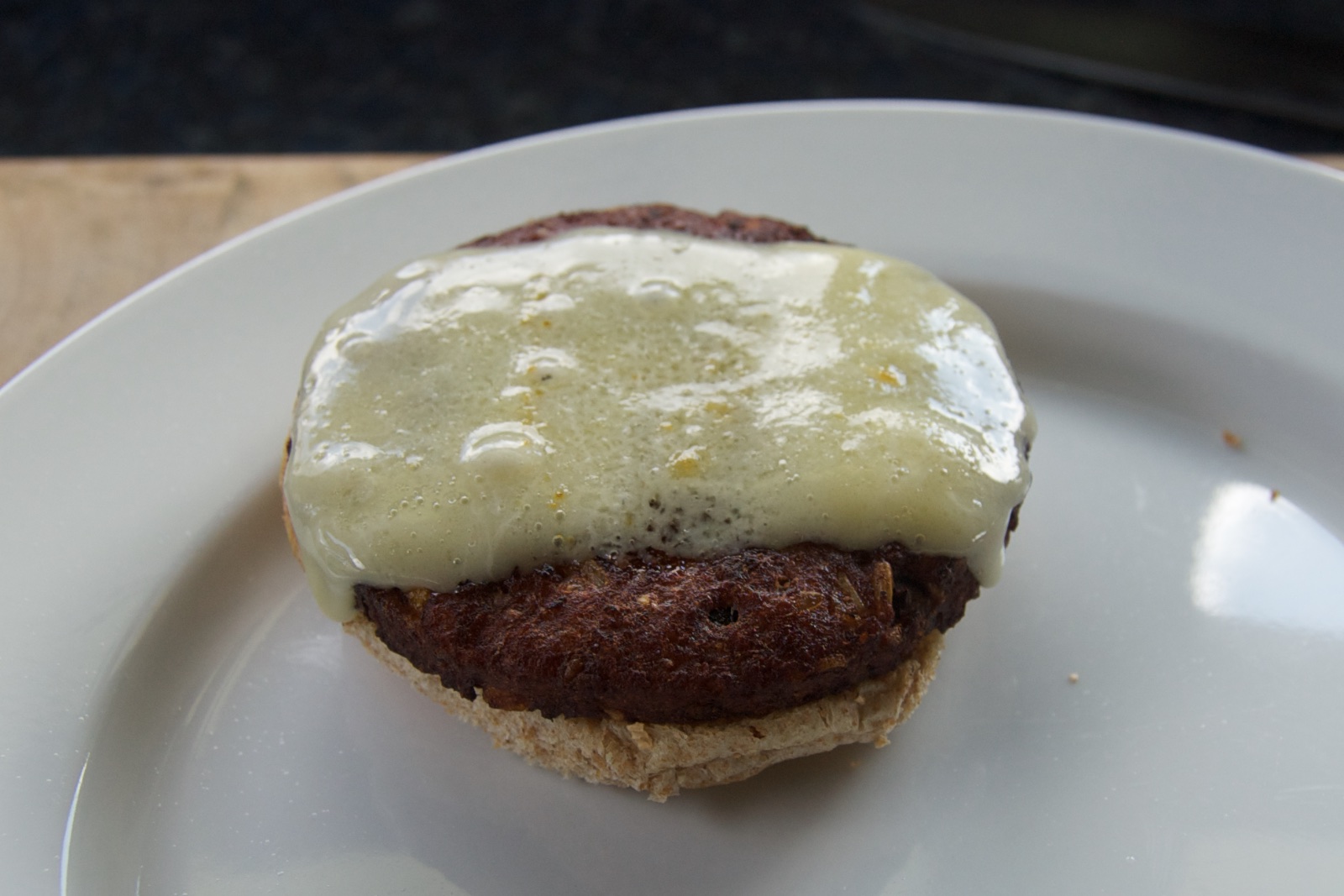 I then added 3 rings of homemade pickled jalapeños and pickled banana peppers. It probably would have been a good idea to put them on a paper towel to dry off first.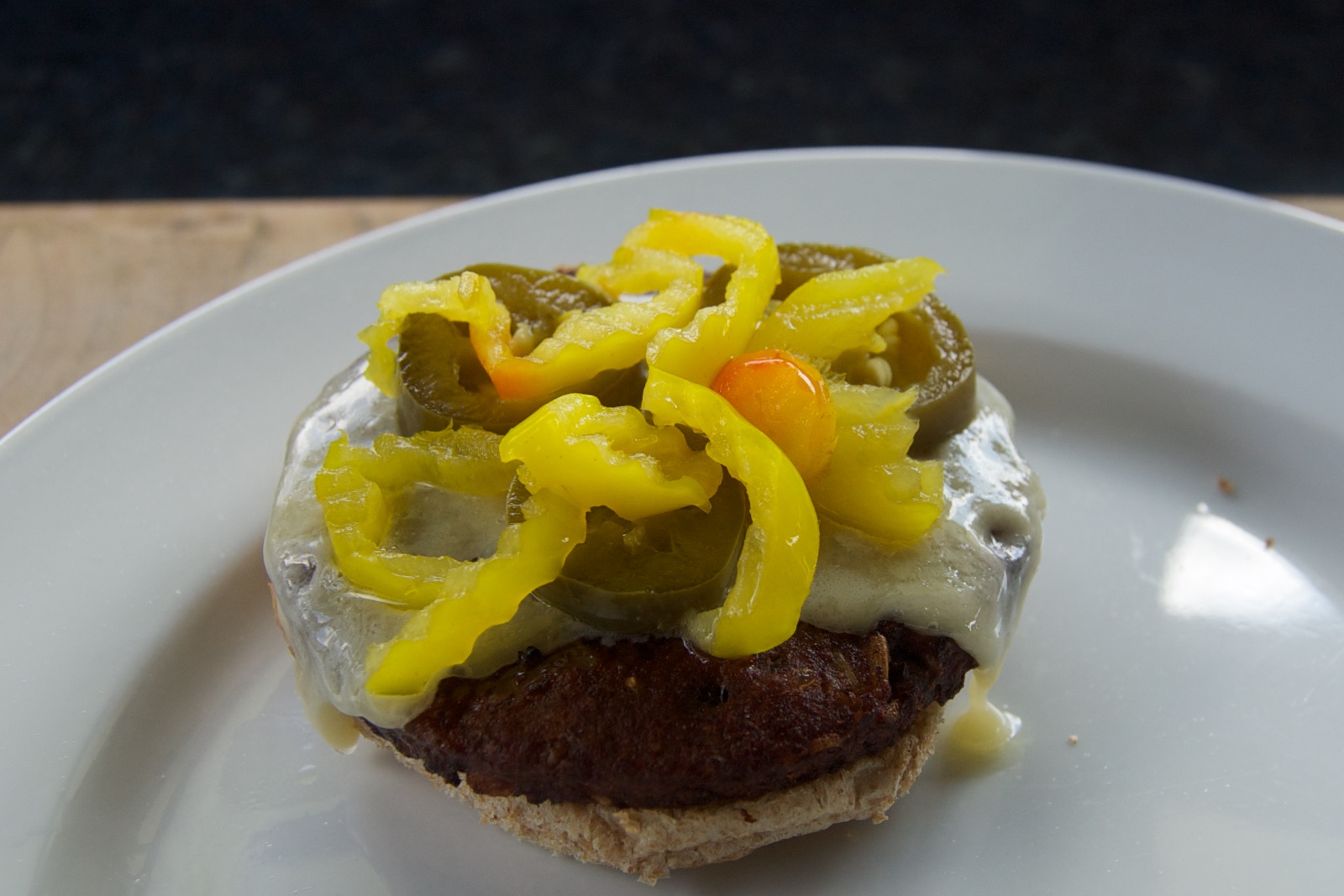 Actually, I've found it better to use 2 rings of pickled jalapeños and mince them. They're really hot and 3 is a lot, plus, you have some bites that are all jalapeño and some with none. Mincing them distributes the heat better. And dry them on a paper towel before putting them on the burger.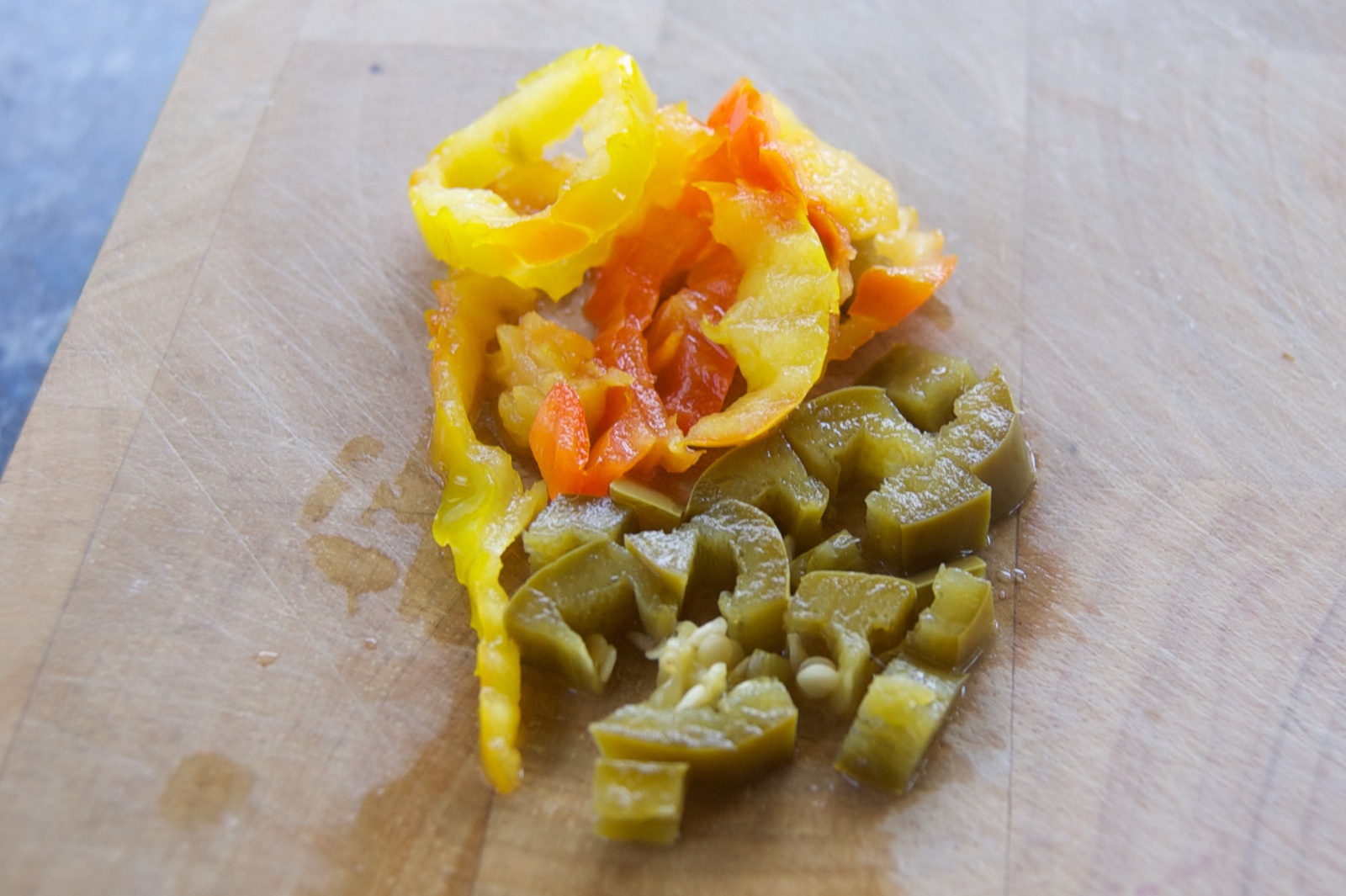 And a sprinkling of salt and Sriracha.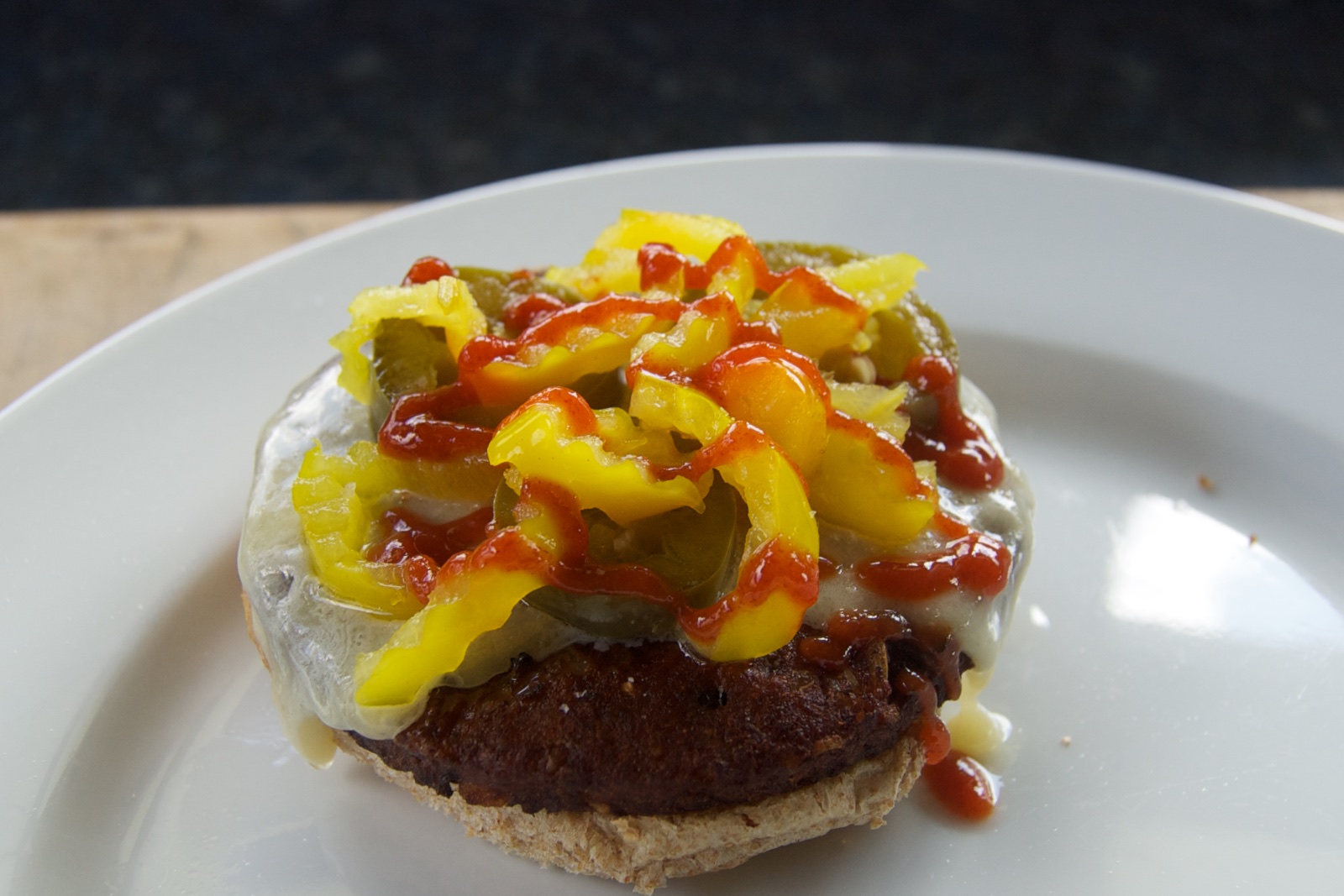 This was delicious!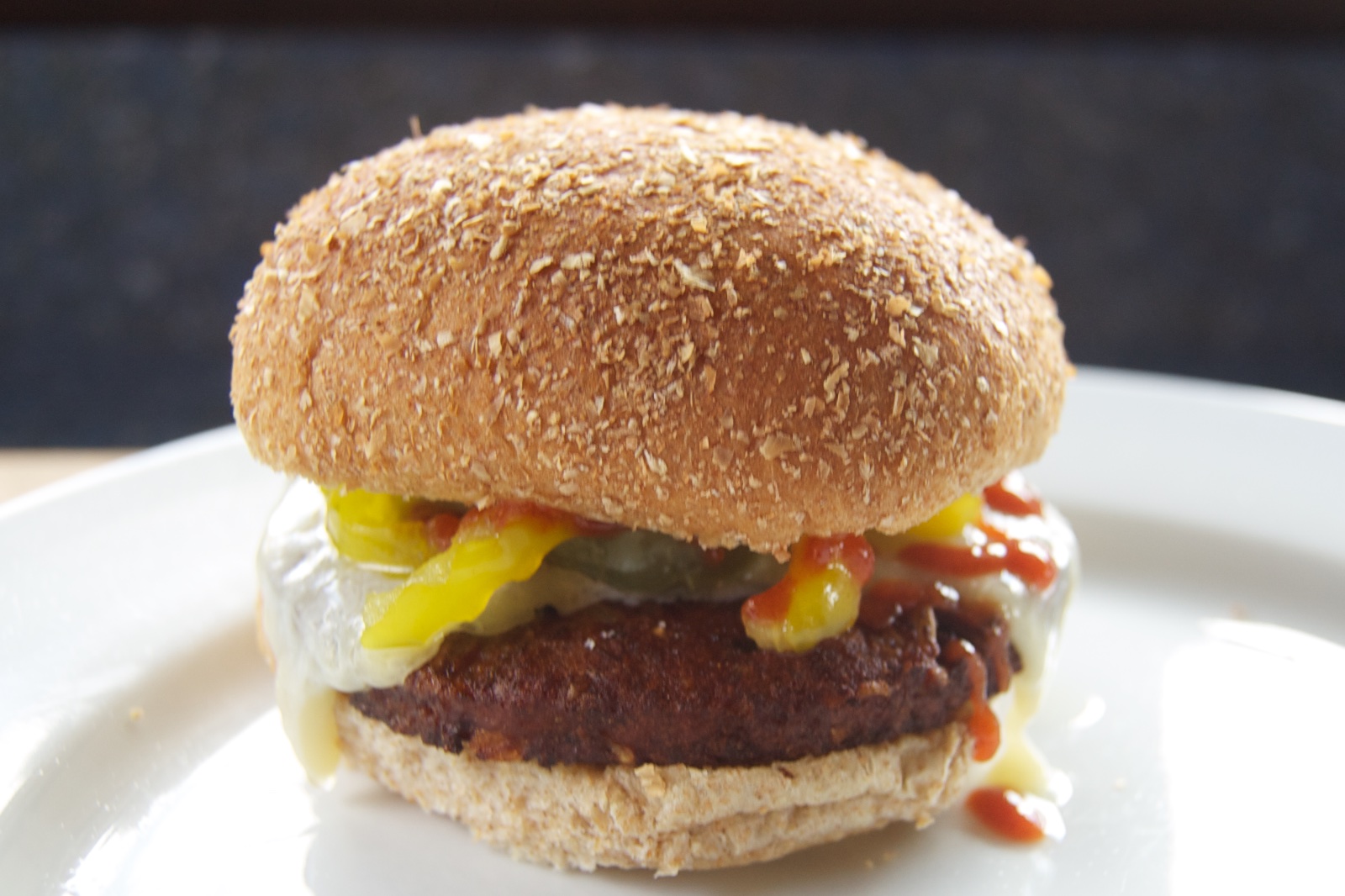 Pictured above with Kettle Chips hot jalapeño potato chips. Served on a whole wheat hamburger bun.
Also good with seasoned French fries.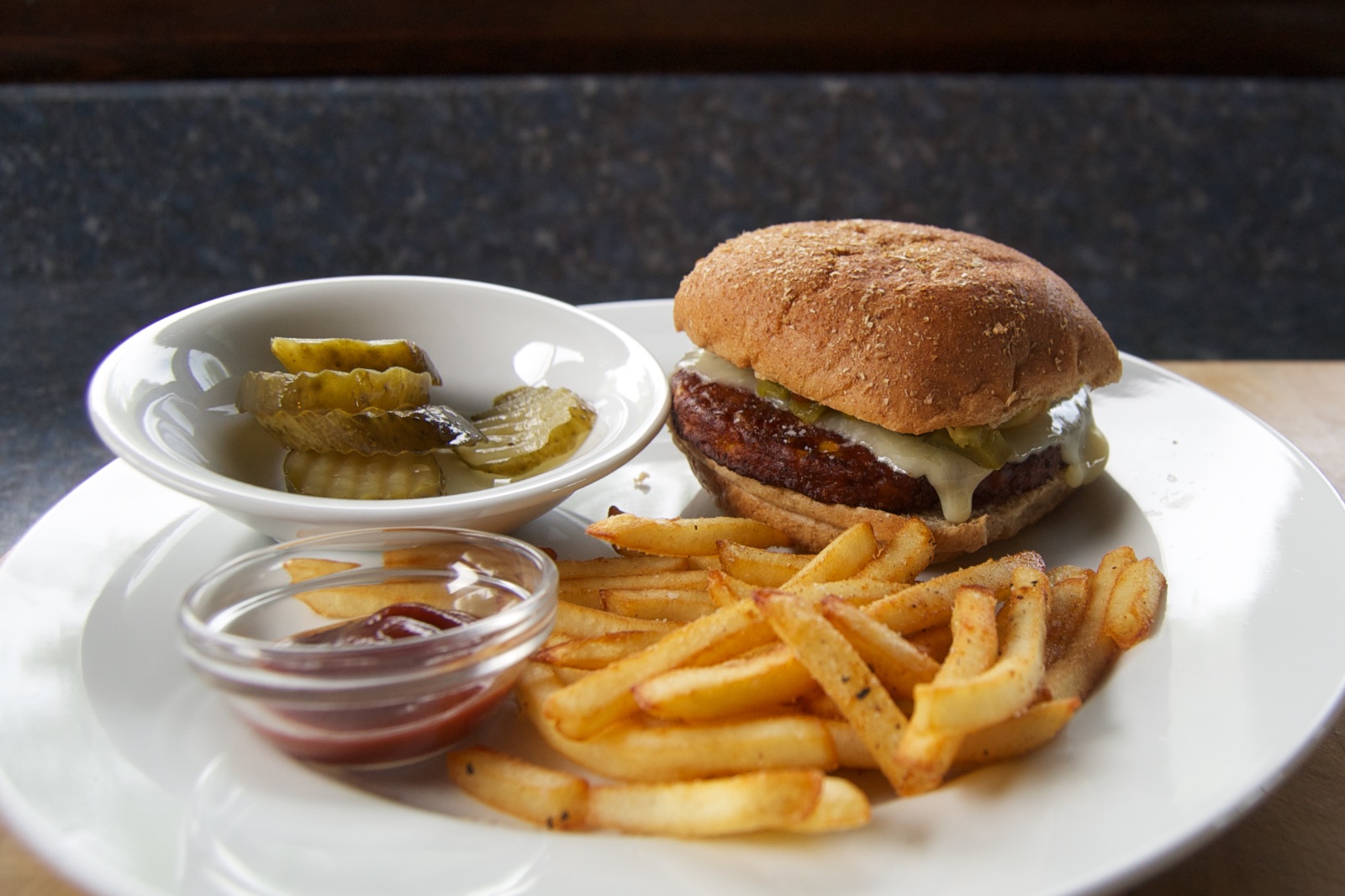 It's also good with a side salad.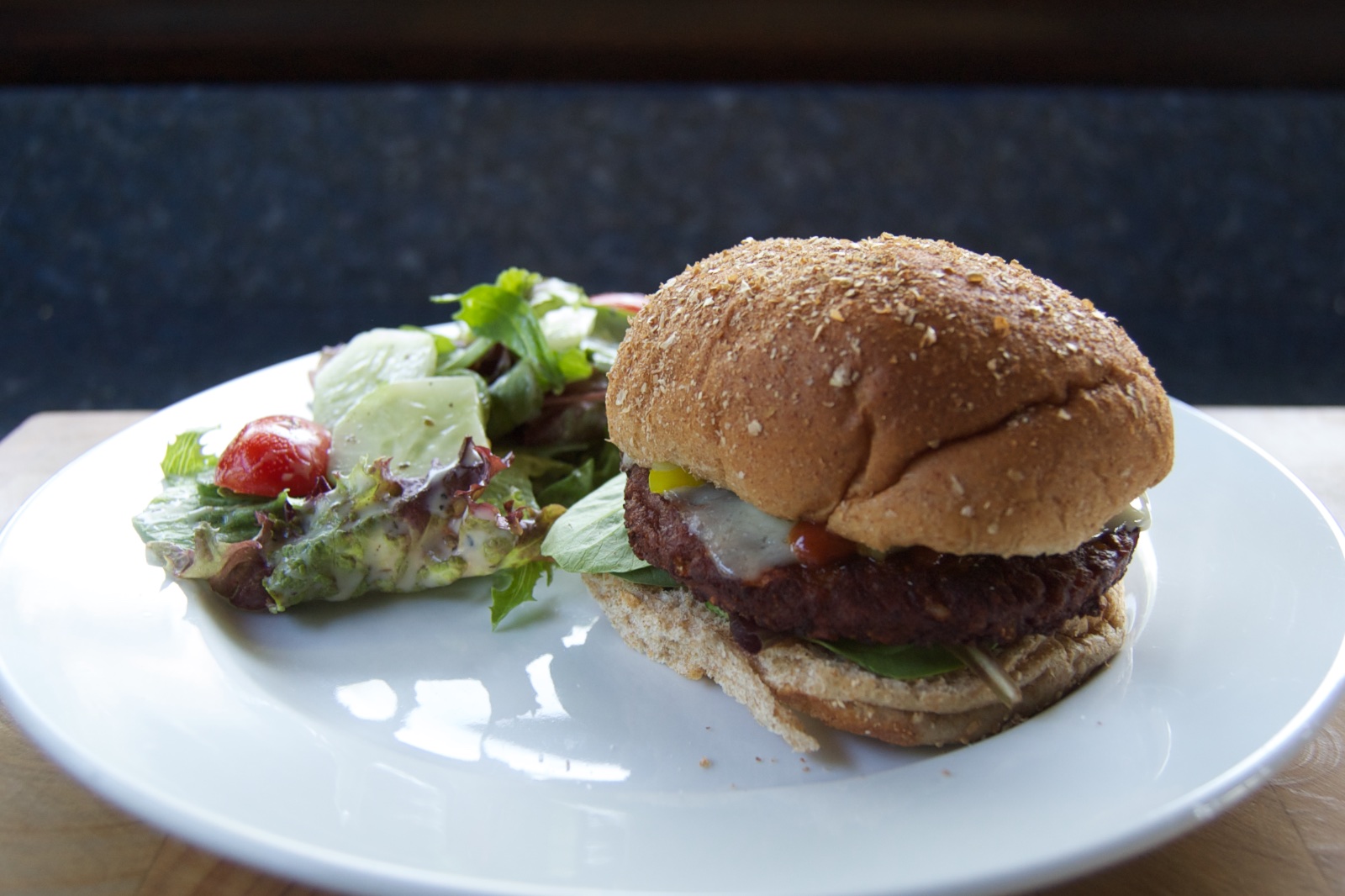 Update October 27, 2015: It's also nice to give the bun a little toast. Adding them to the pan in the last minute of cooking works great!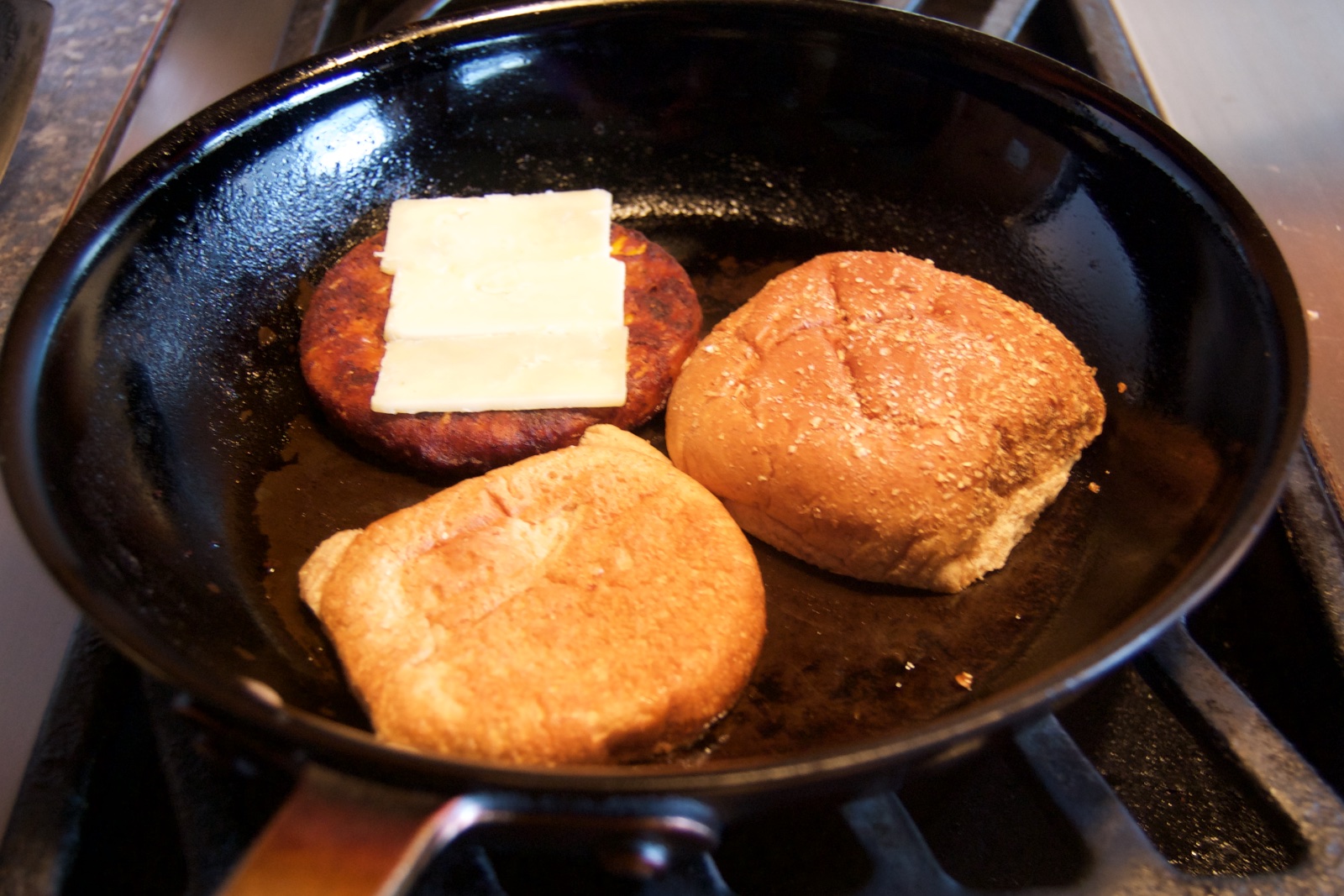 Update January 7, 2016: I made it with lettuce, cheddar cheese, bacon and barbecue sauce. It was delicious! Obviously not vegetarian or as healthy, but it was delicious.