Veggie chicken patty sandwich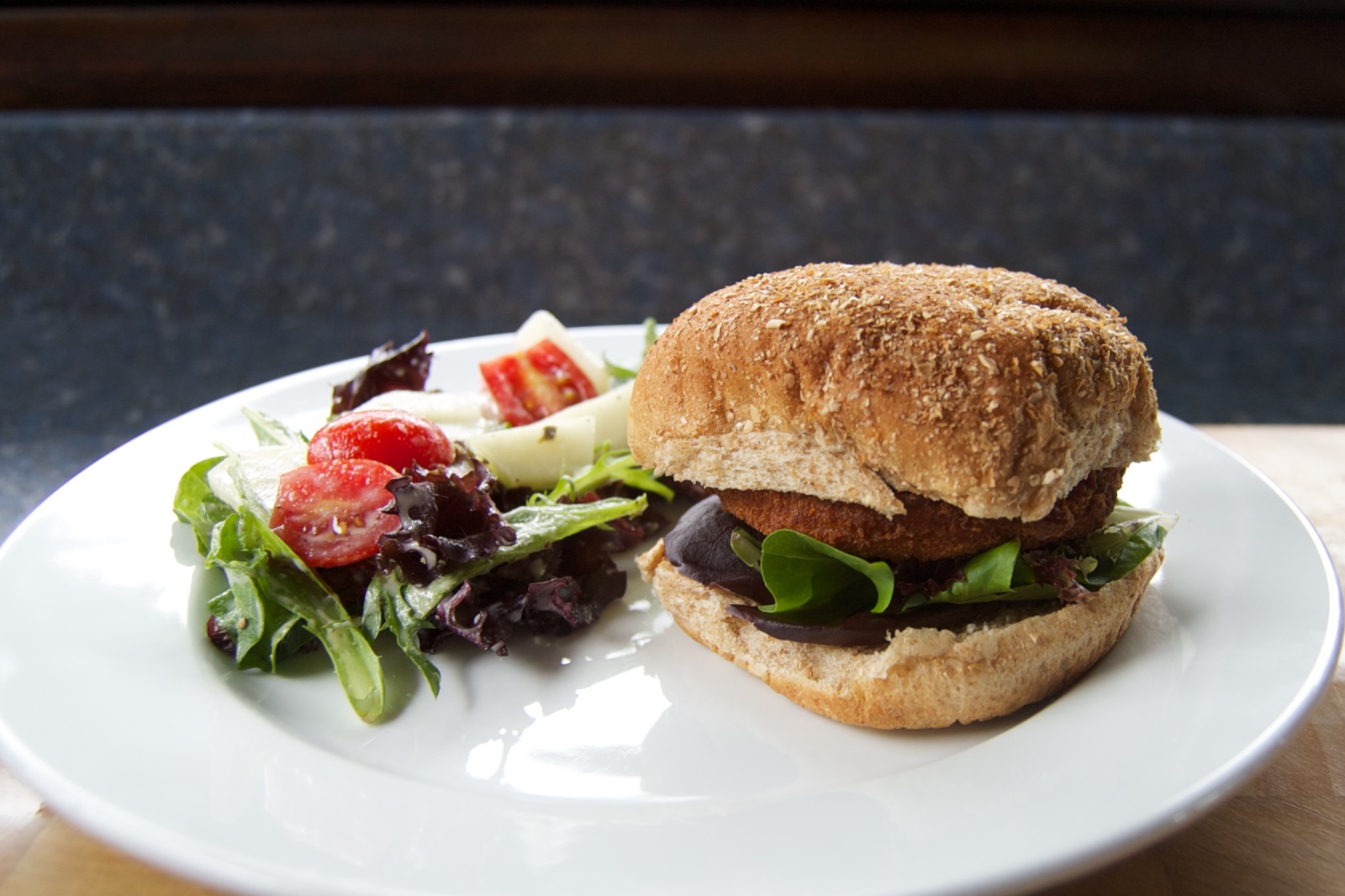 This was good! It's Morning Star Farms Chik Patties Original vegetarian chicken patty. Like a fried chicken sandwich.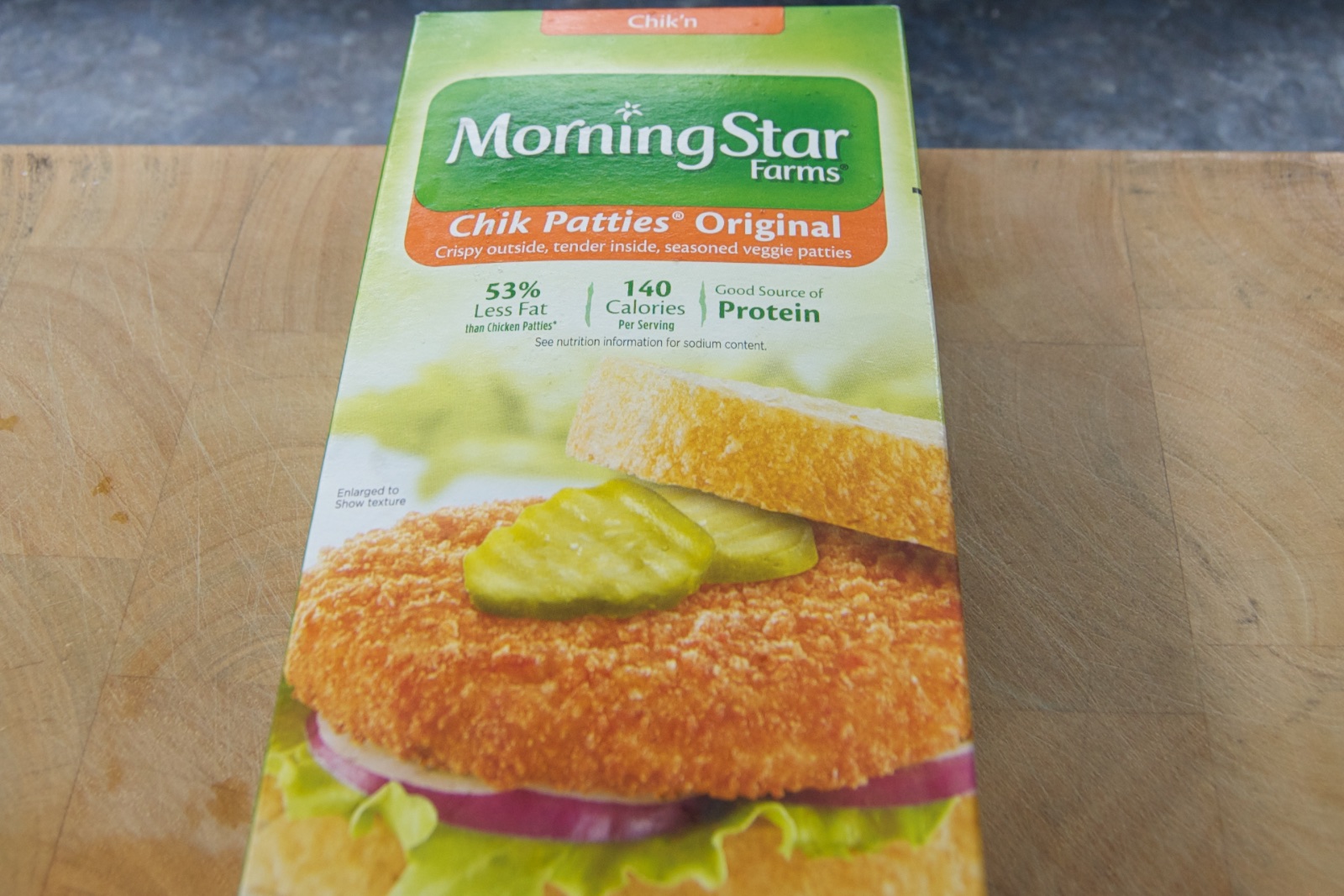 Here's the patty out of the frozen package. Looks okay, but I wasn't fan of the instructions. 1 minute in the microwave can't possibly be good. And 18 minutes in the oven, plus the 10 minutes it takes to preheat my oven doesn't seem optimal, either.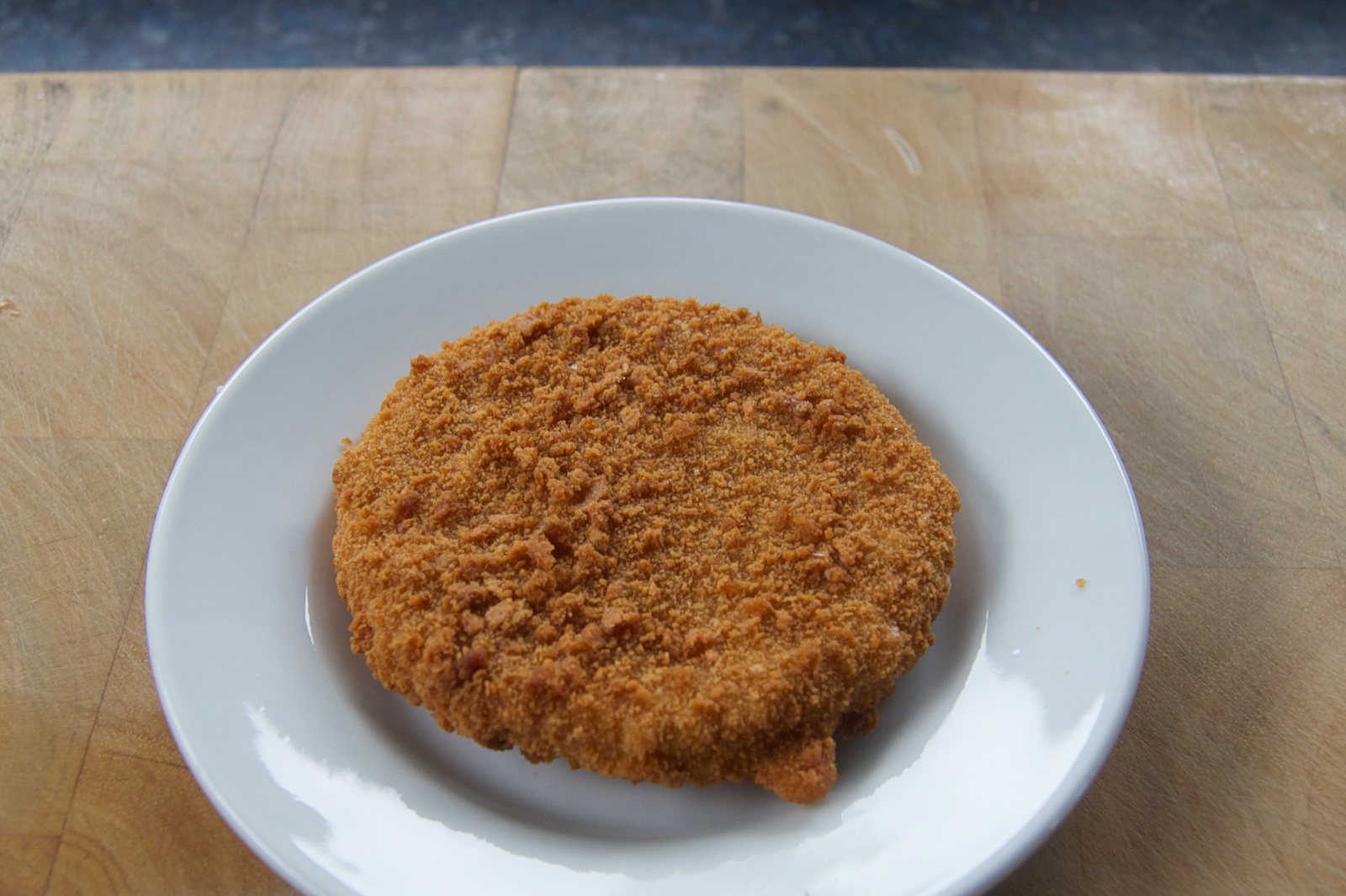 What I did was microwave it for 45 seconds on high from frozen, then deep fried it for 40 seconds at 360°F. That made it nice and crispy!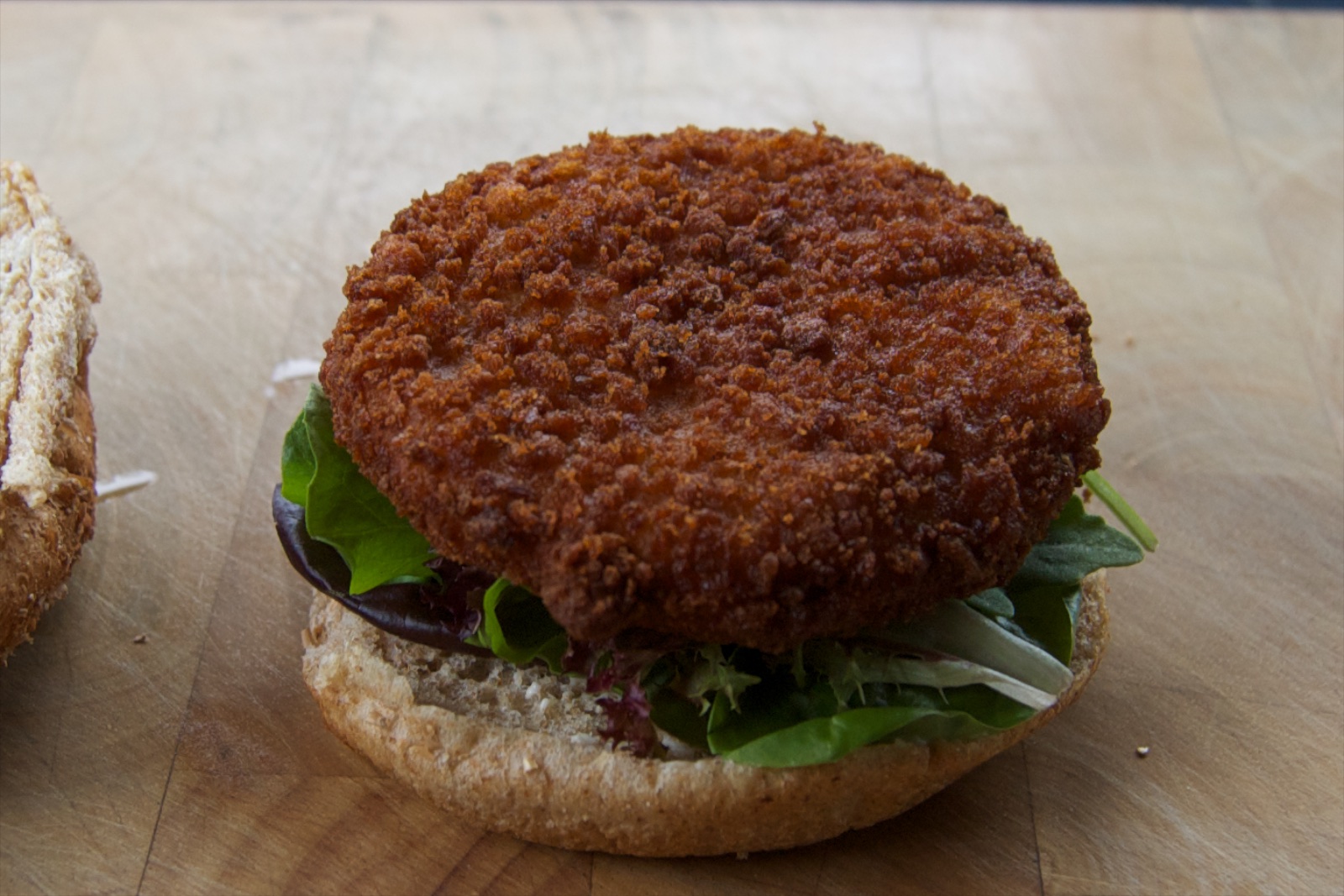 I served it on a whole wheat hamburger bun with wasabi mayonnaise and lettuce mix.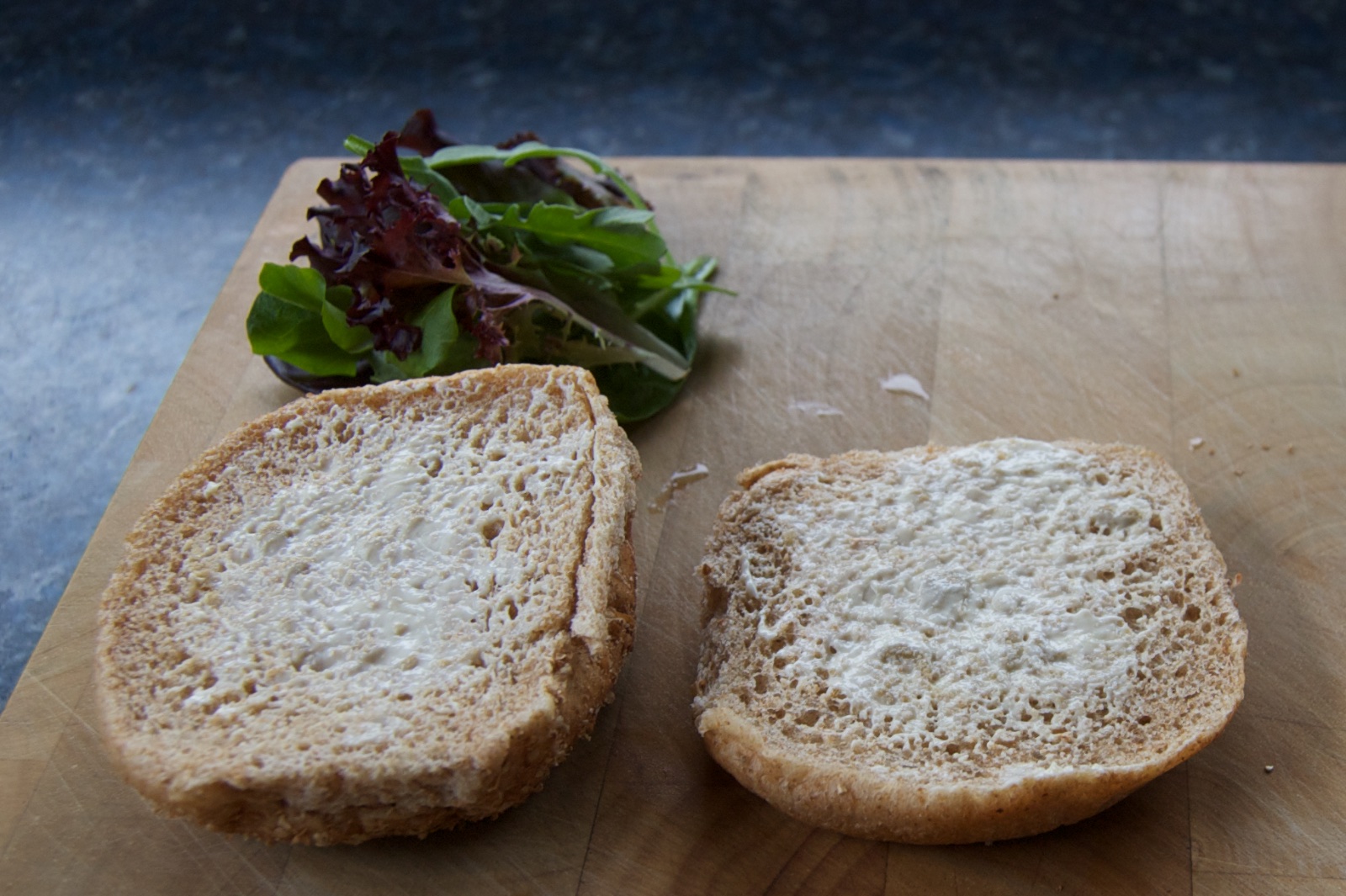 Served above with a side salad of lettuce mix, cucumber and tomato with Annie's cowgirl ranch dressing. It was delicious!
Update July 14, 2015: I made it with dill pickle slices and regular mayonnaise and I think I like it better this way.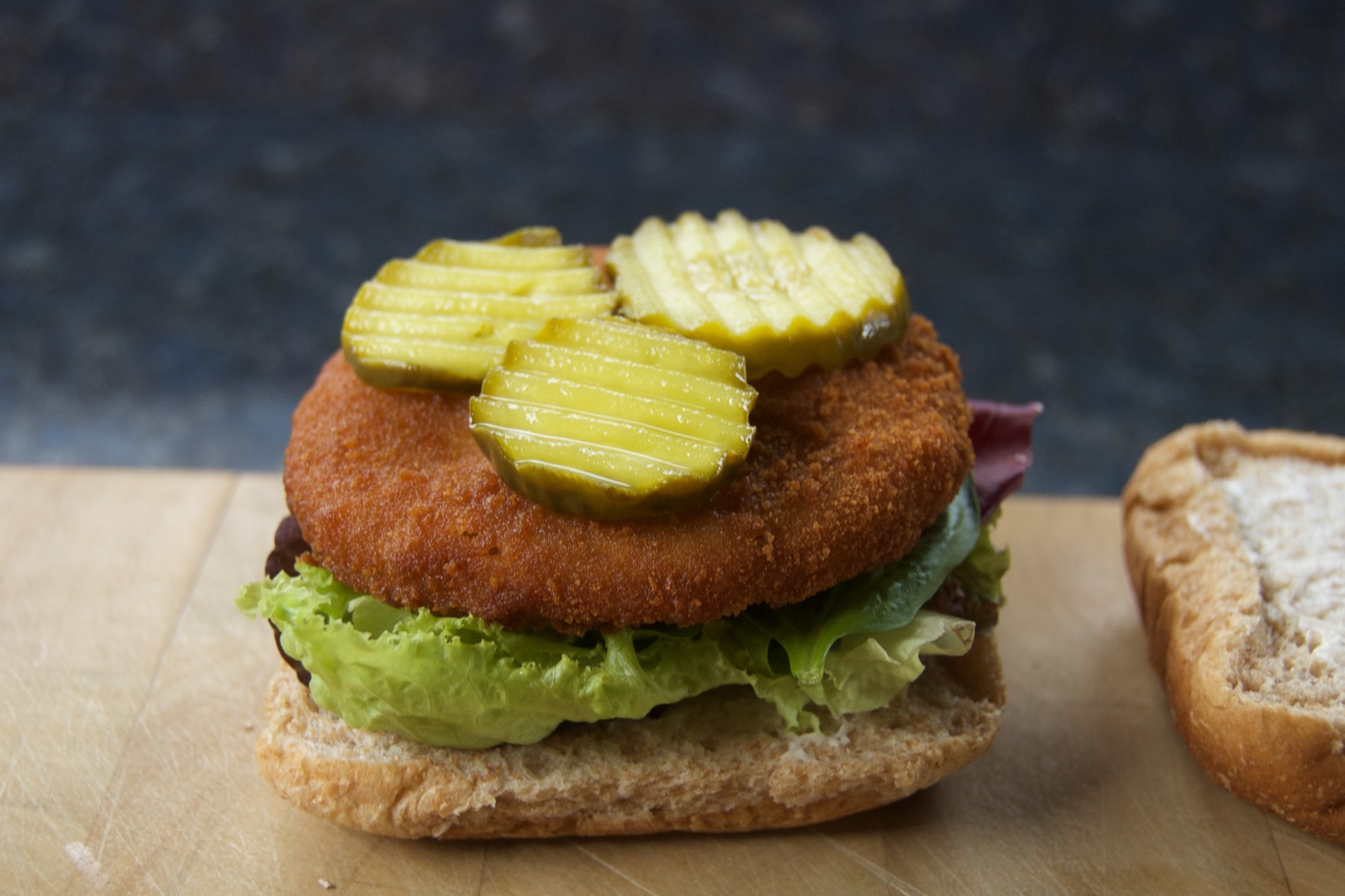 Update August 30, 2015: Changed the microwave cooking time from 1:00 to 0:45 and increased deep fry to 40 seconds.
Update January 12, 2016: The grocery store was out of the Morningstar Farms ones, so I got the equivalent Boca. The Boca was fair, but I prefer the Morningstar Farms.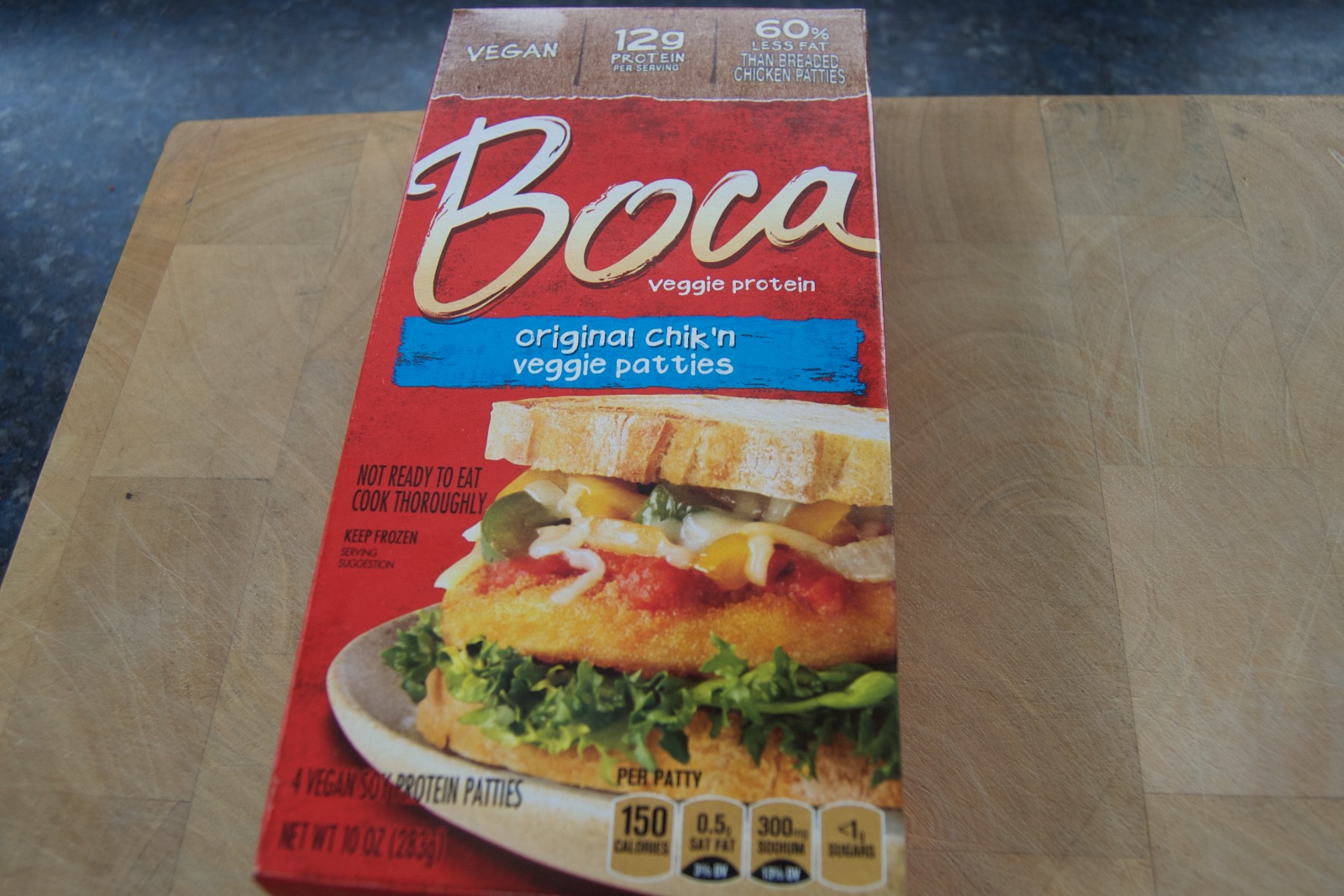 Update September 7, 2016: The Quorn Chik'n patties are the best, in my opinion. I ignored the package directions and instead heated one for 40 seconds in the microwave then deep fried for 30 seconds. It was delicious, very much like a chicken breast patty!