Bacon, cheddar and jalapeño scones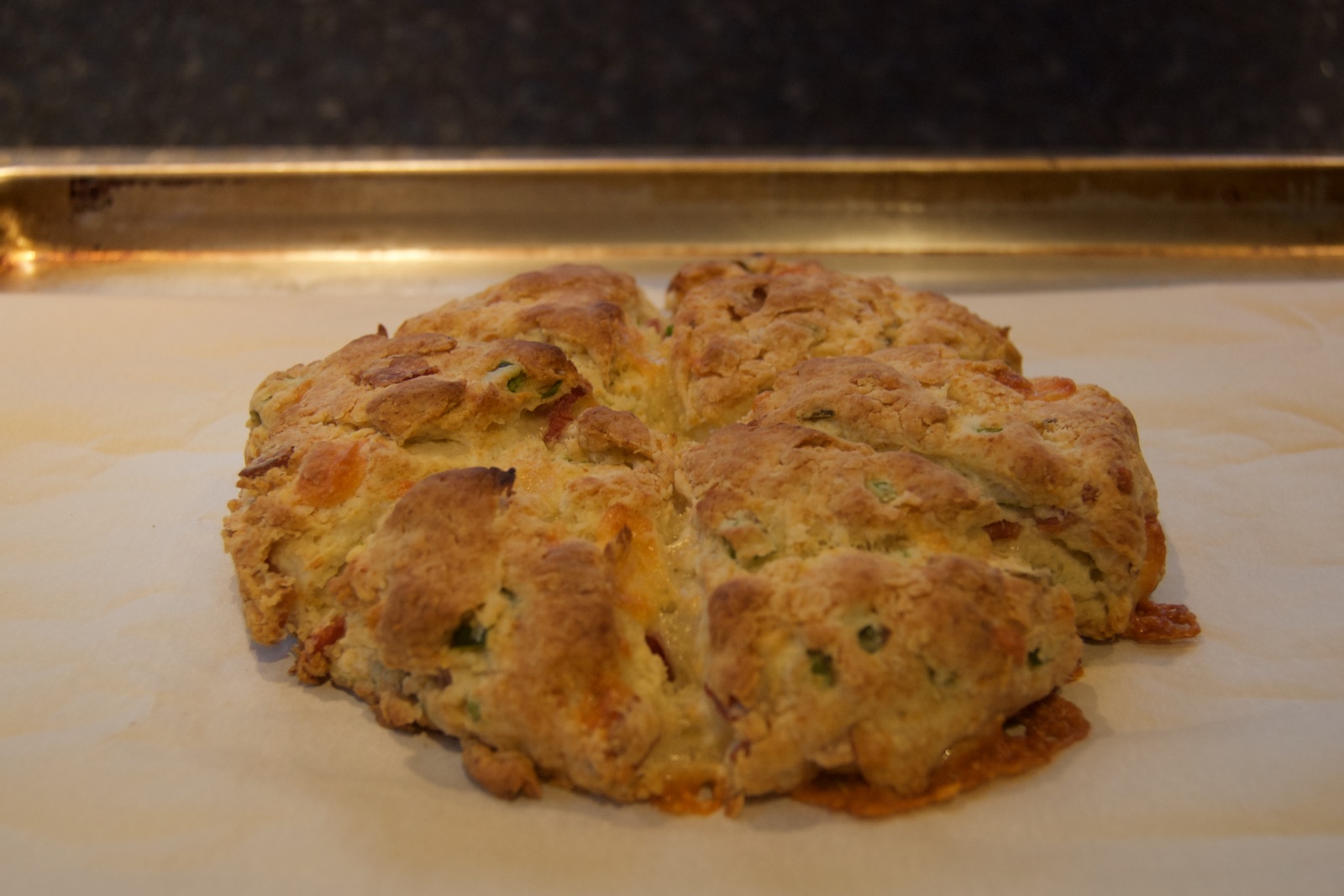 These are really good! It's a halved and slightly modified version of this recipe .
1 cup all-purpose flour 1/2 tsp. salt 1/2 tbsp. baking powder 1 tsp. sugar
2 tbsp. butter, diced
1.7 oz. cheddar cheese, diced (about 1/2 cup) green parts of 2 scallions 1.0 oz. cooked bacon, diced (2 slices) 1 small jalapeño minced (optional)
buttermilk or heavy cream (about 1/2 cup)
Preheat the oven to 425°F.
Mix together the flour, salt, baking powder and sugar in a bowl. Dice the butter into 1/4" pieces and combine with the flour. Squish the pieces into the flour with your hand.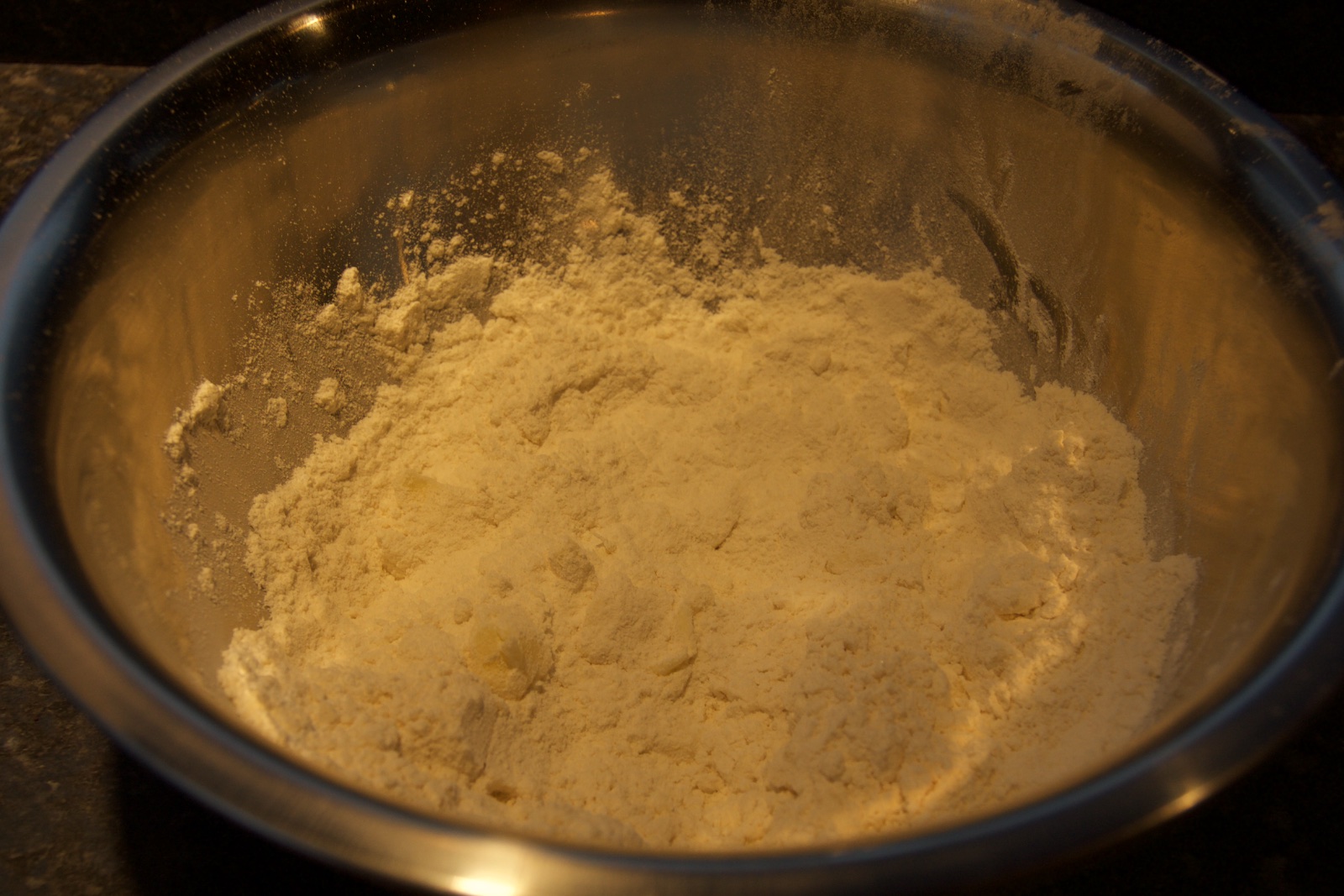 Dice the cheddar cheese (I used Cabot extra sharp cheddar) into 1/8" to 1/4" pieces. You could use a little more; the second time I used 2.0 oz. since that's what was left in the block.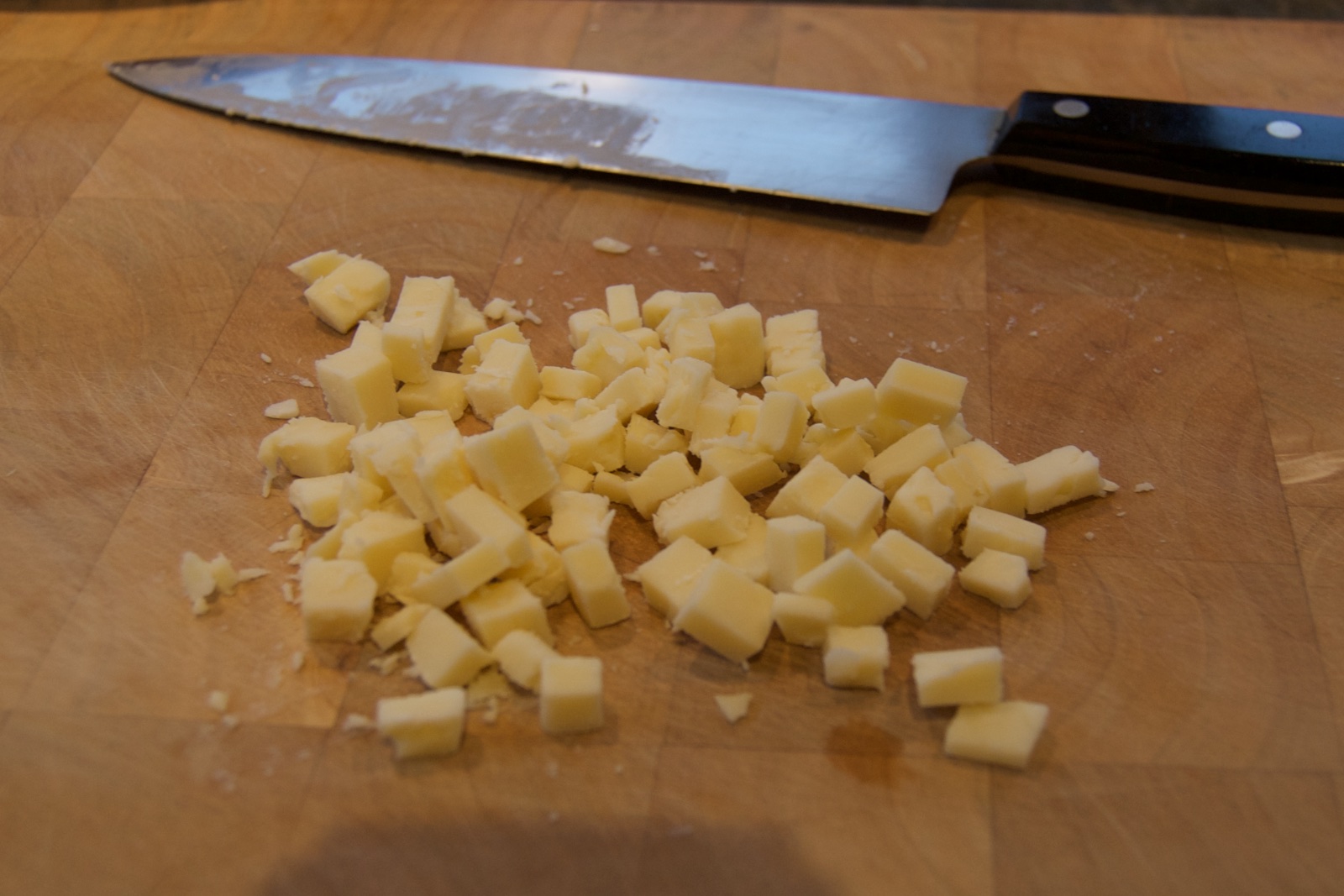 Thinly slice the green parts of 2 scallions. Dice the cooked bacon into 1/8" pieces. I also added a jalapeño, not in the original recipe. You could omit that if you wanted.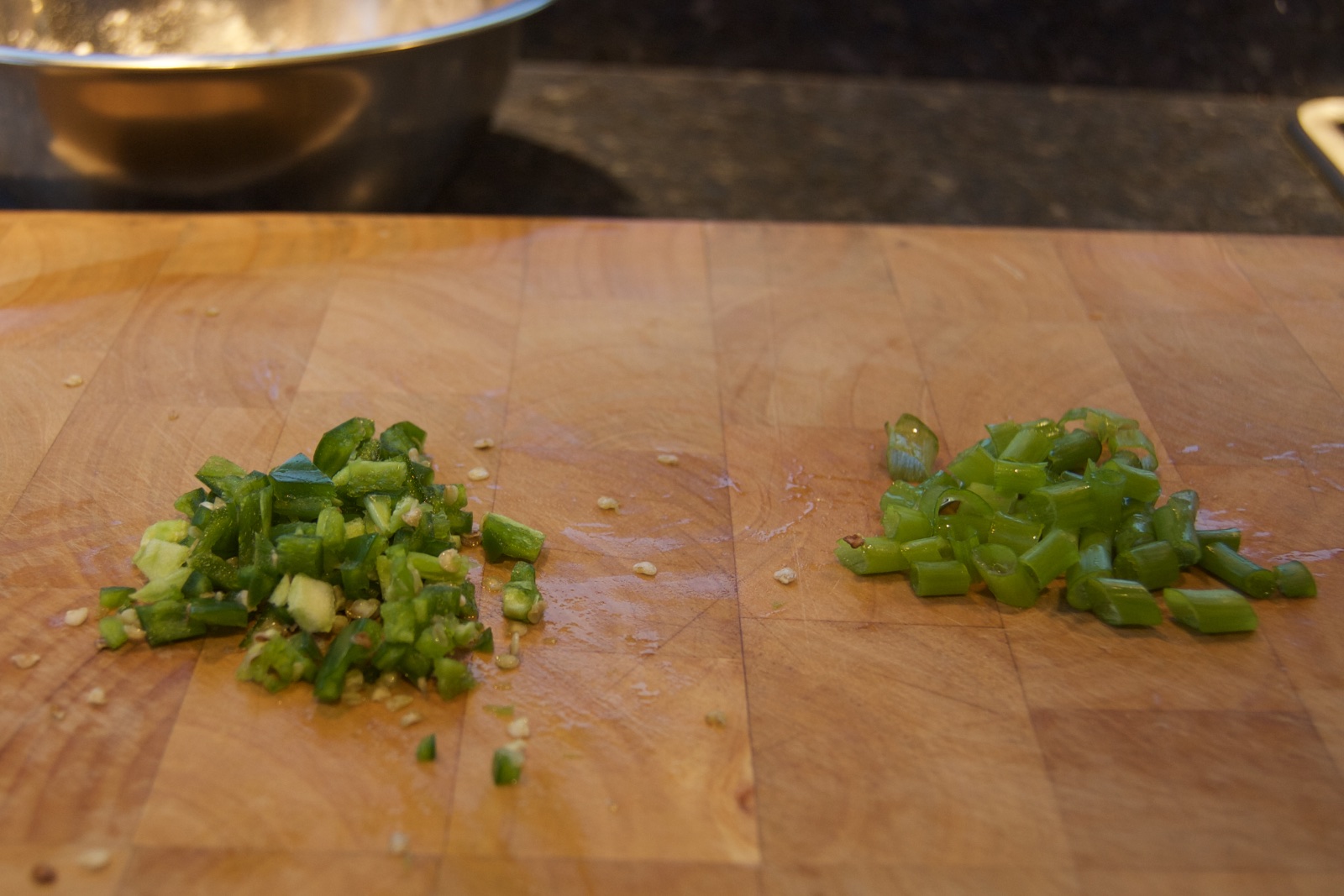 Add to the flour and butter in the bowl.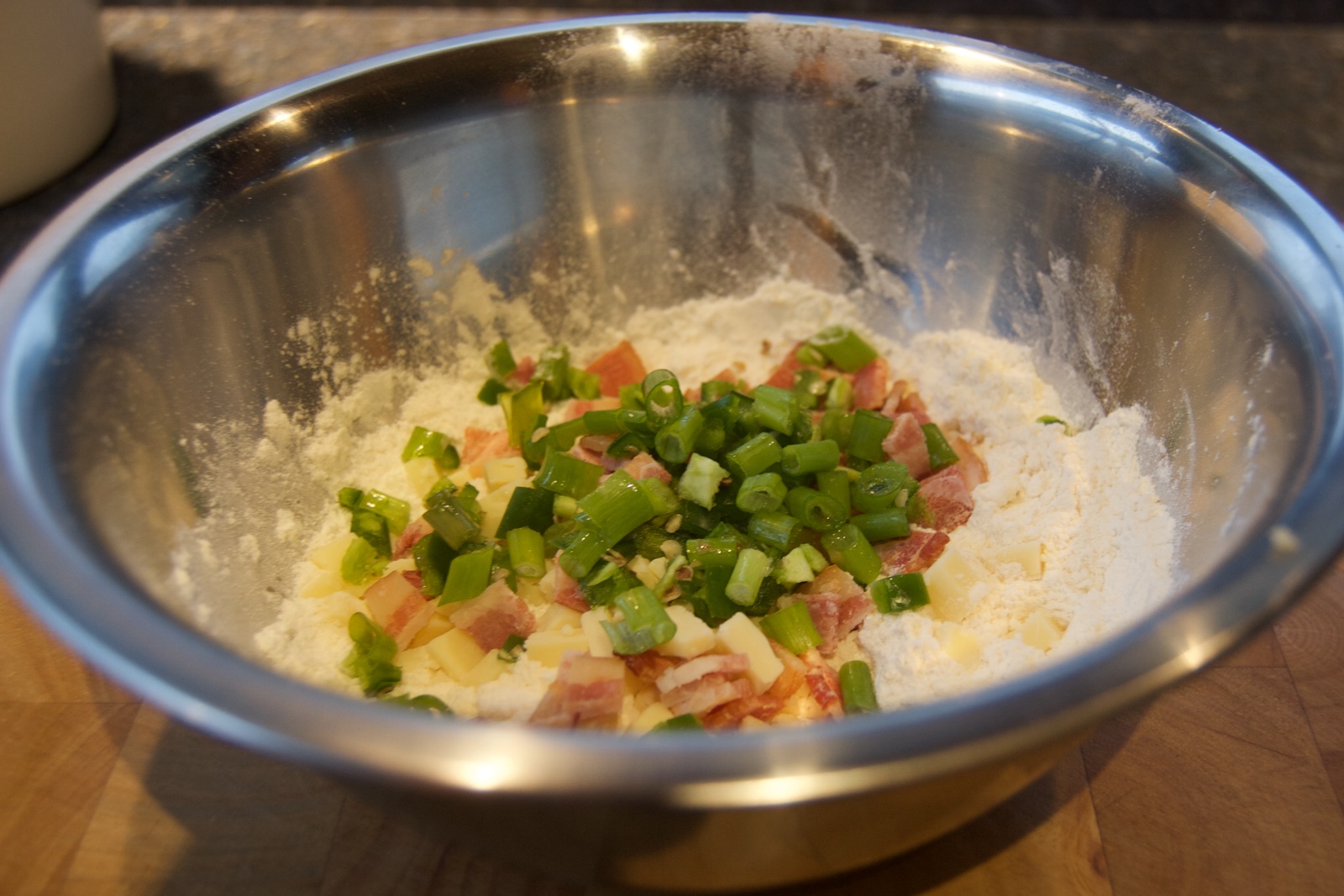 Add buttermilk or heavy cream until a workable dough forms. You want it sticky enough that you can form it into a disc about 3/4" thick. The first time I used cream but the second time I used buttermilk and I thought it was better.
Flour a work surface and form the disc. Here's my completed disc.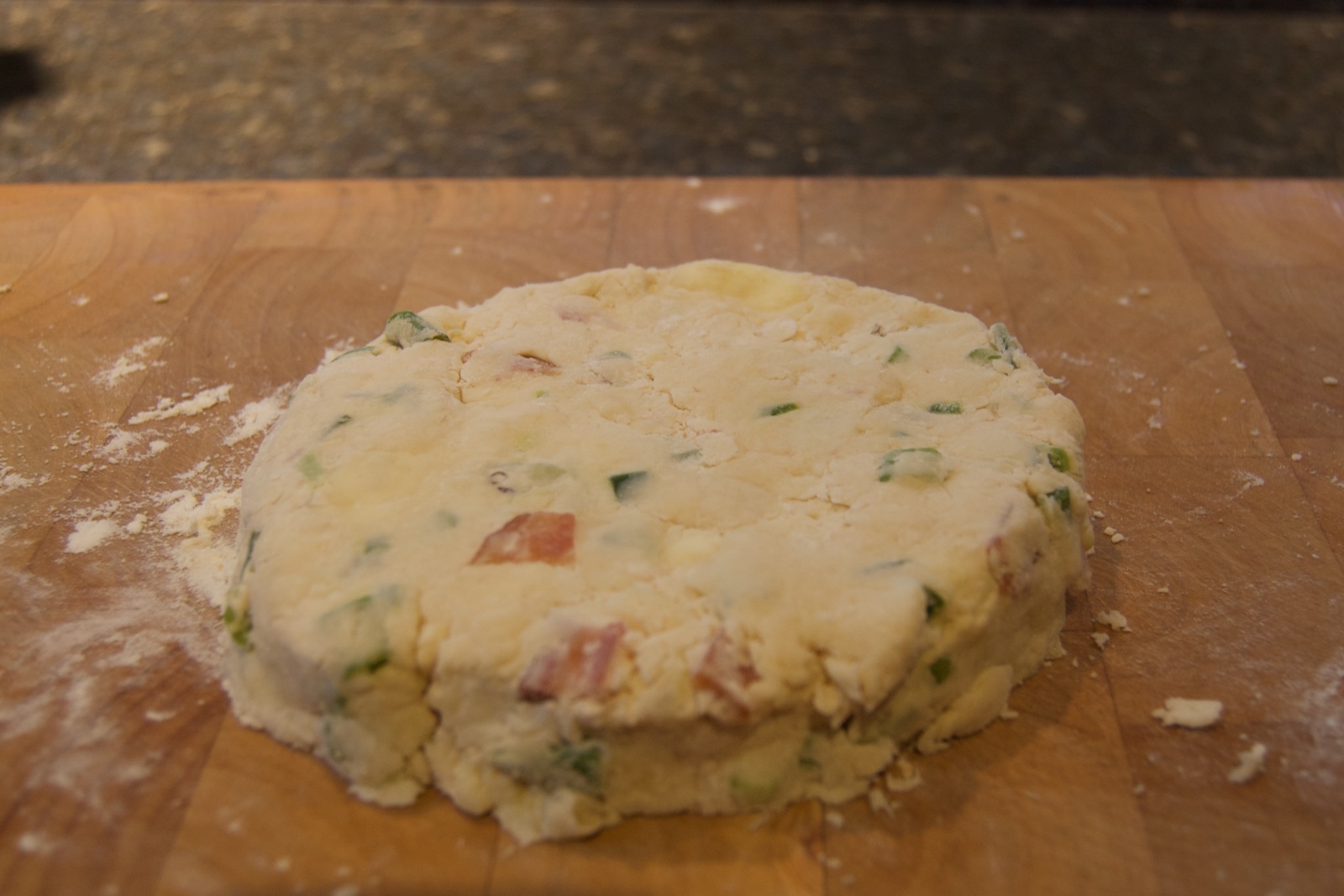 Transfer to a sheet pan, greased or with parchment or a silpat. Because of the cheese I opted for parchment for easy cleanup.
Cut into 6 pieces with a dough scraper or knife and push the pieces apart slighty.
Bake for 22 minutes.