Veggie Buffalo "wings" and salad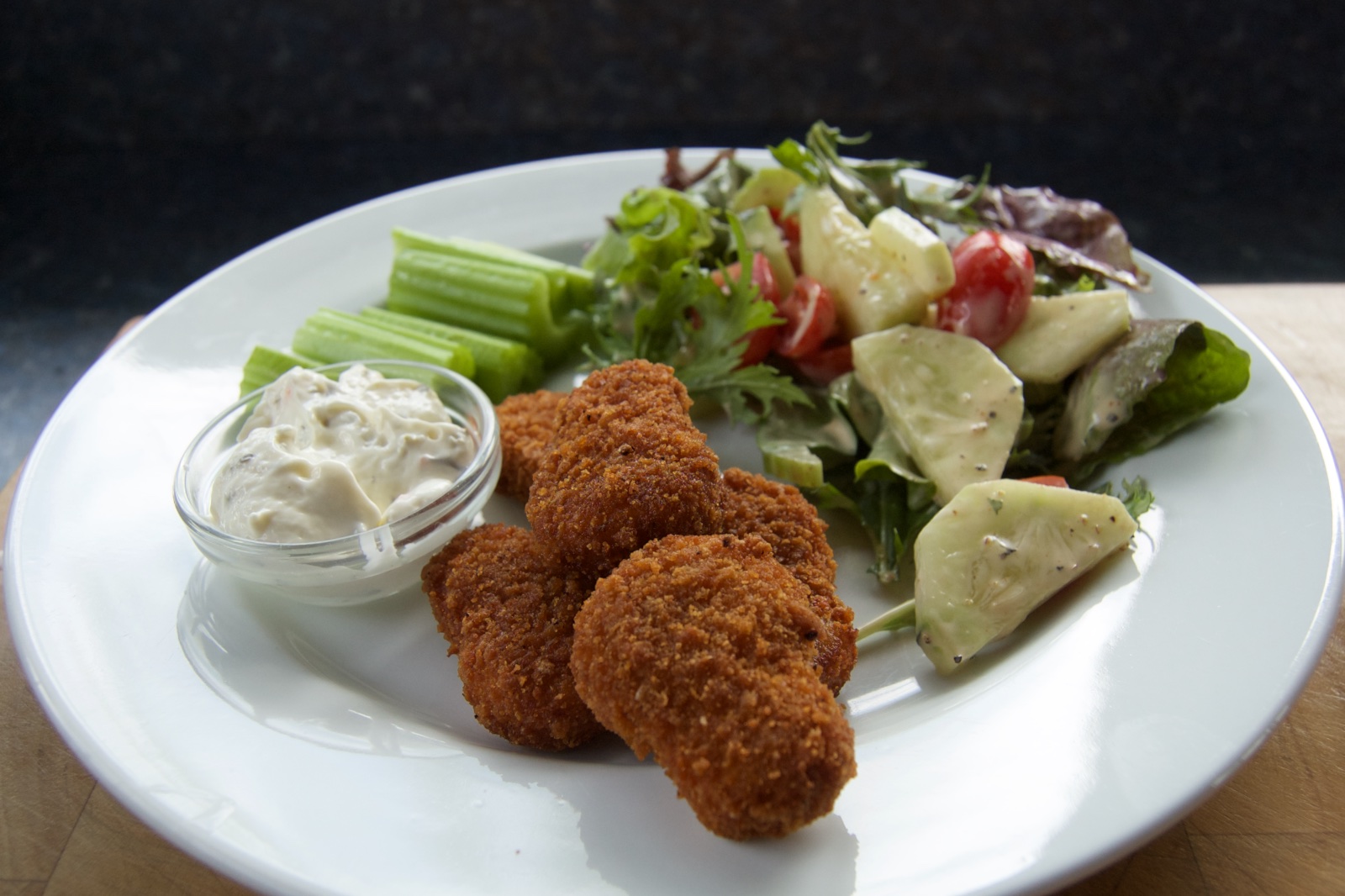 This was good. It's made with Morning Star Farms veggie classics Buffalo wings.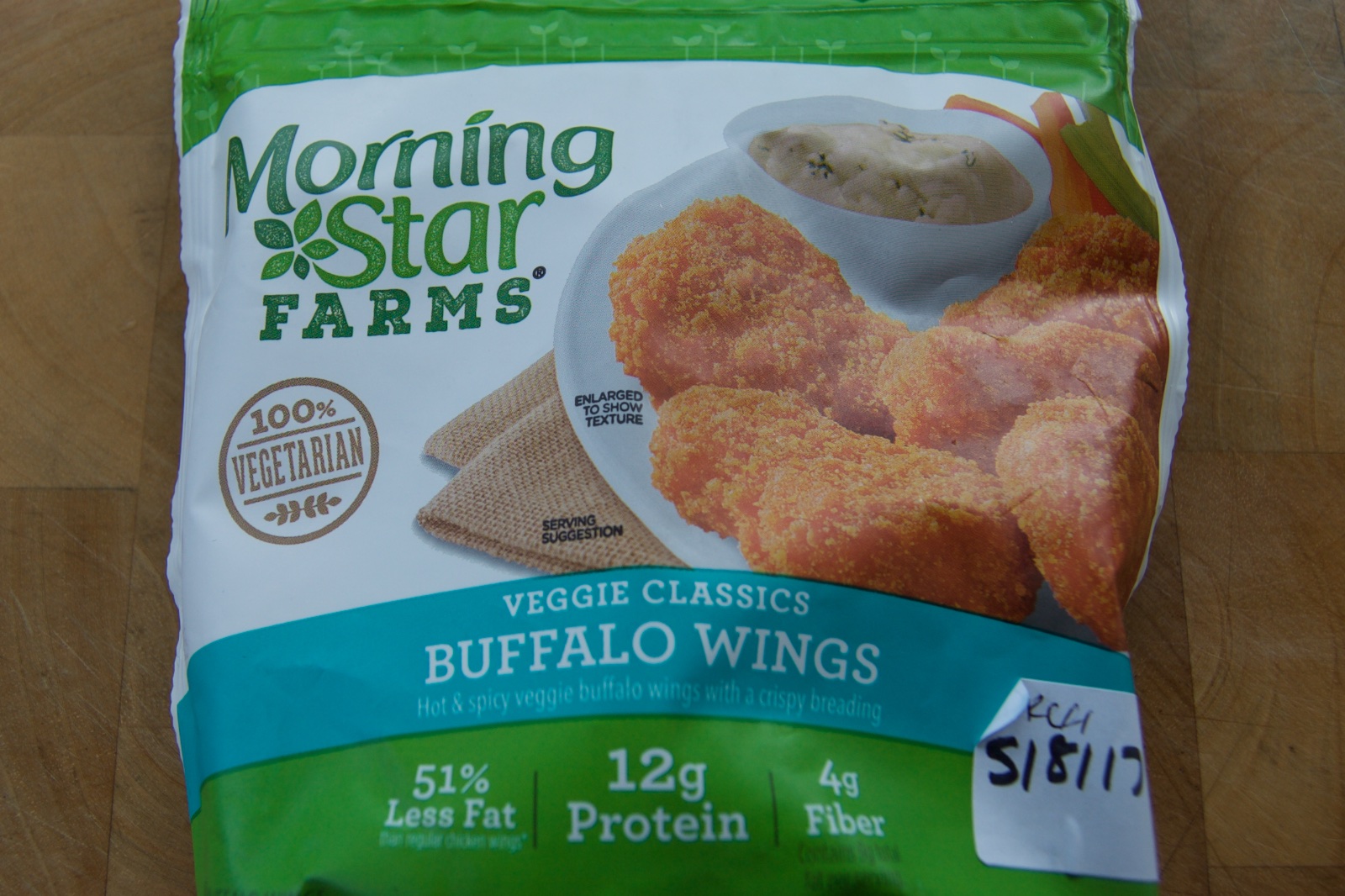 The package says a serving is 5 "wings" and that seems reasonable. Here they are still frozen.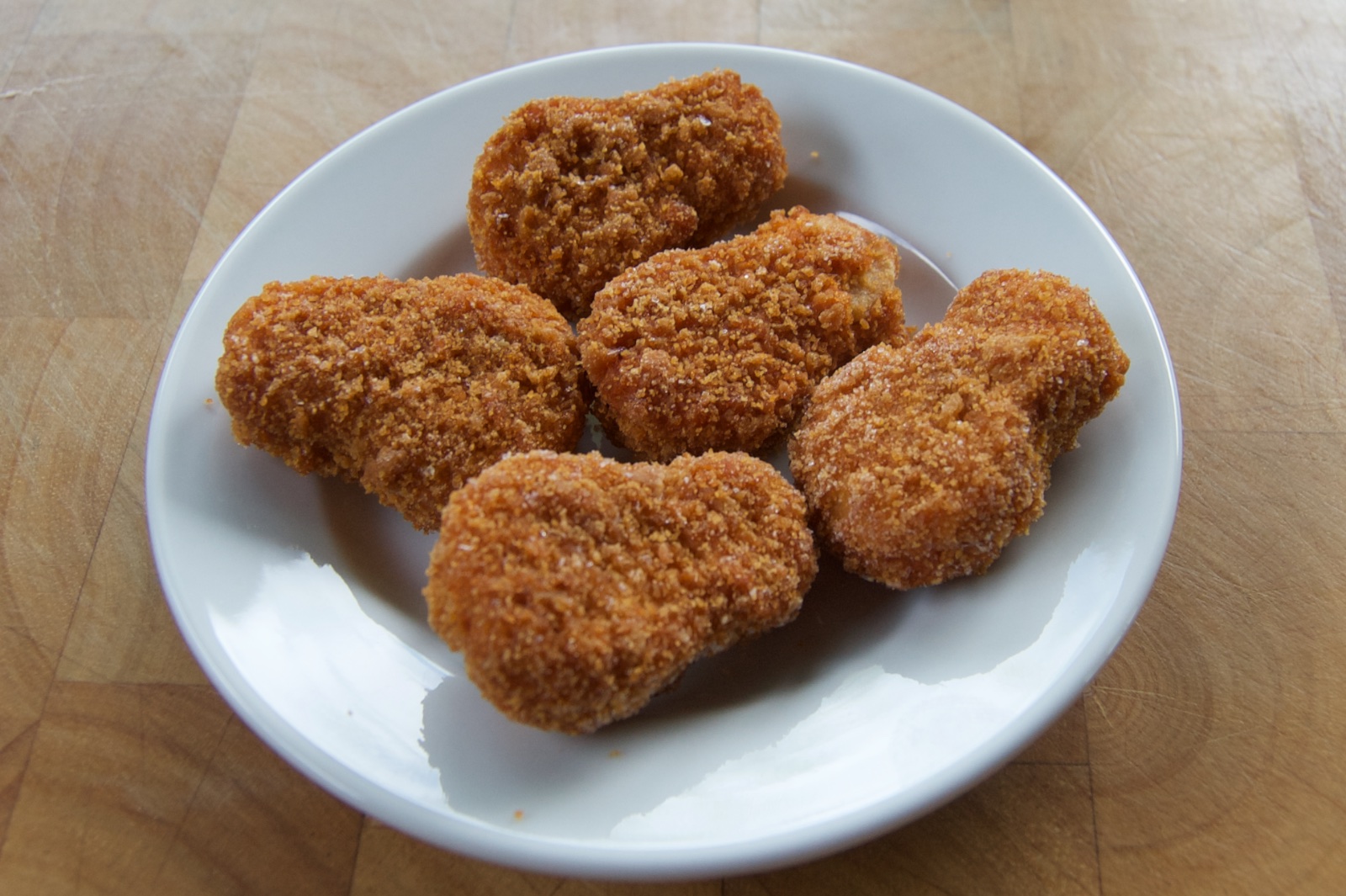 I microwaved them for 45 seconds, then deep fried for 30 seconds. This is not a package-recommended method but works great. It's fast and they're nice and crunchy.
Served with a side salad with lettuce mix, cucumber, tomato, and Drew's chipotle ranch dressing. And a side of ranch dip and celery.