Ham and cheese croissant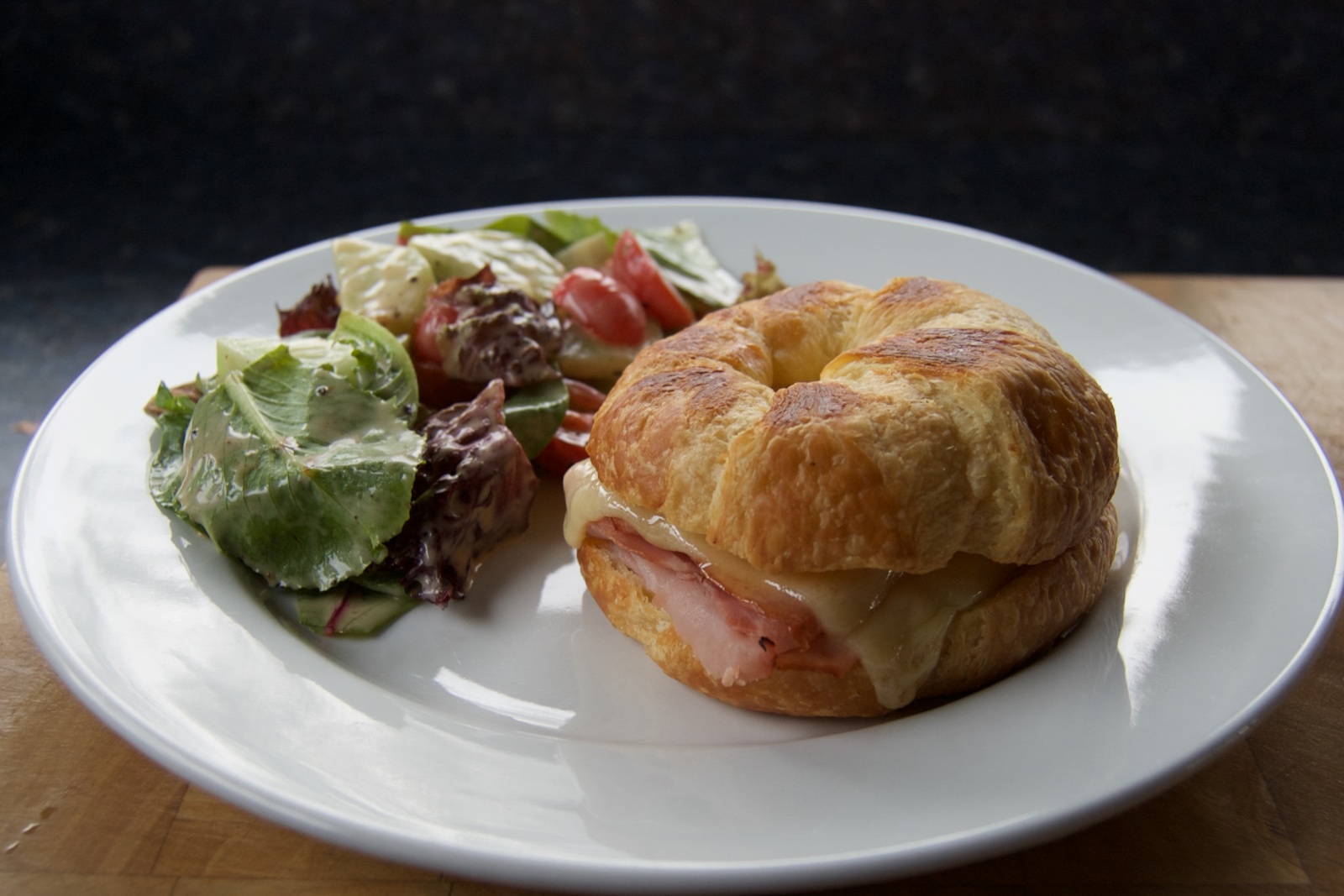 This is a delicious lunch sandwich!
Cut the croissant in half. Put Dijon mustard on the bottom half. Add 4 slices of smoked deli ham and a slice of Swiss cheese.
Heat on a sheet pan at 350°F for 8 minutes. Keep the halves separate until serving so the cheese melts more easily.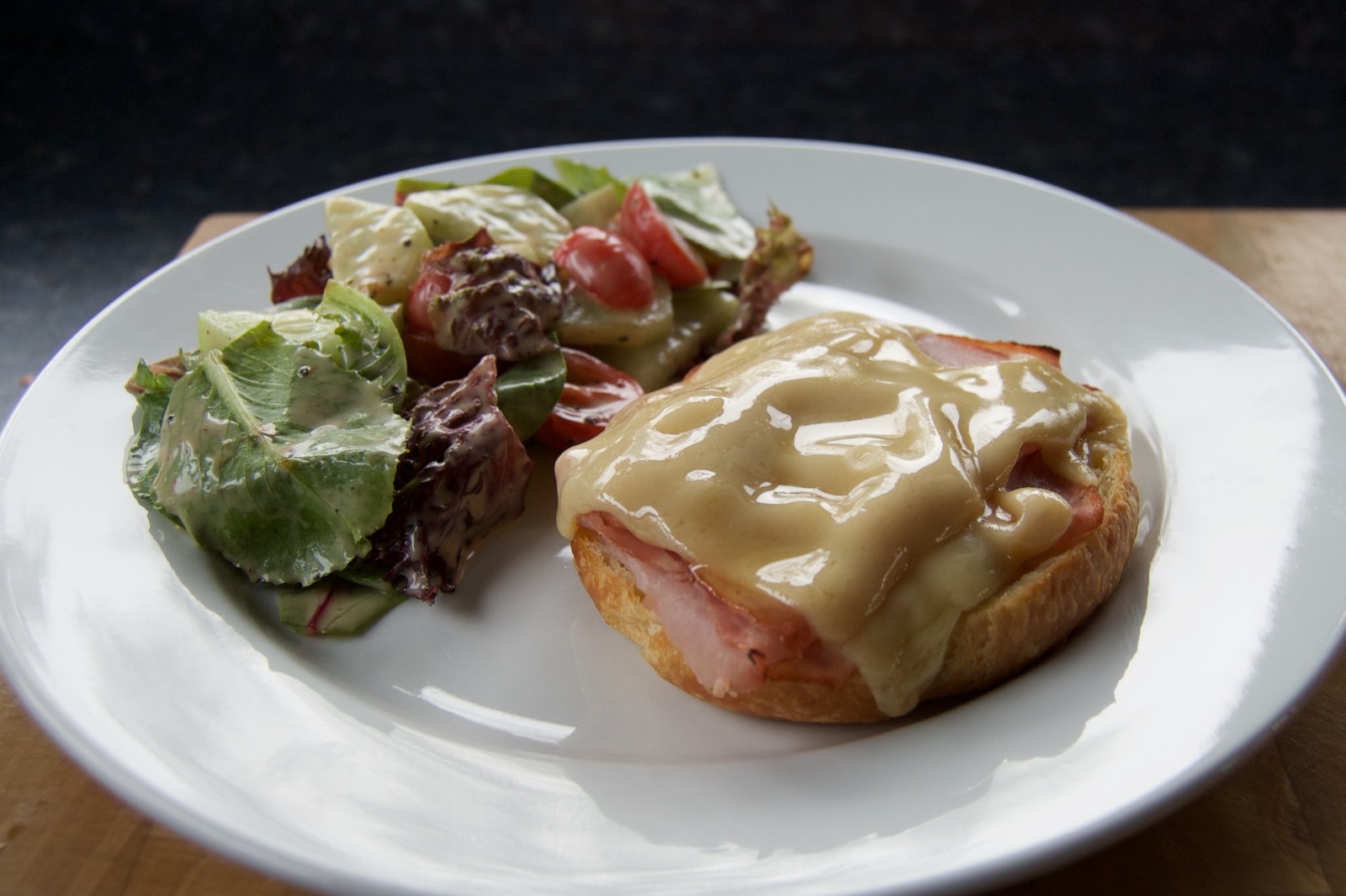 It's possible to freeze croissants, and this is a good use for the frozen ones since the sandwich is baked briefly.