Kimchi scrambled eggs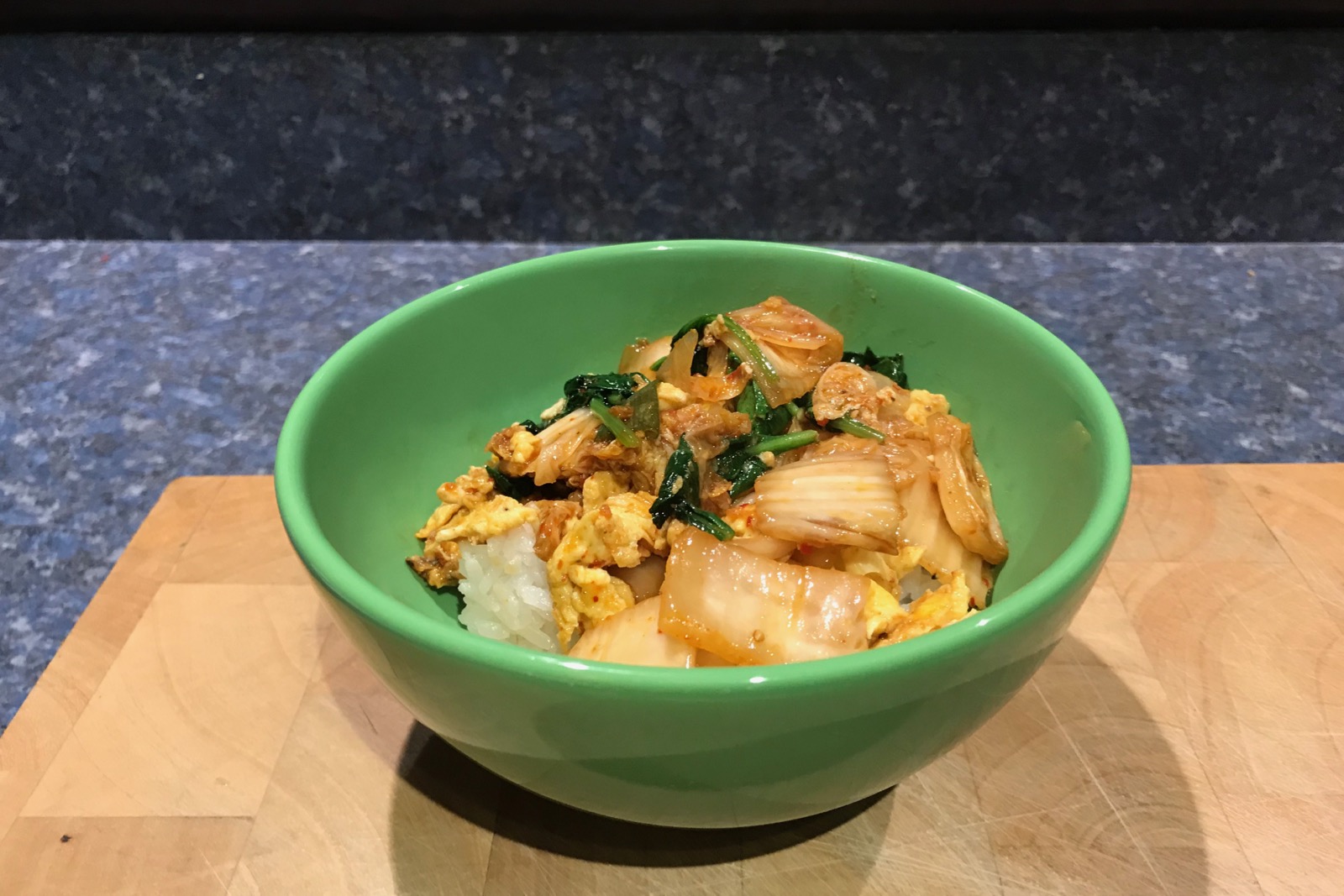 This was really good! I like the combination of the spicy kimchi and the salty oyster sauce.
I used some kimchi. I get it from Mama O's premium kimchi . Cut into bite-sized pieces.
And a handful of spinach.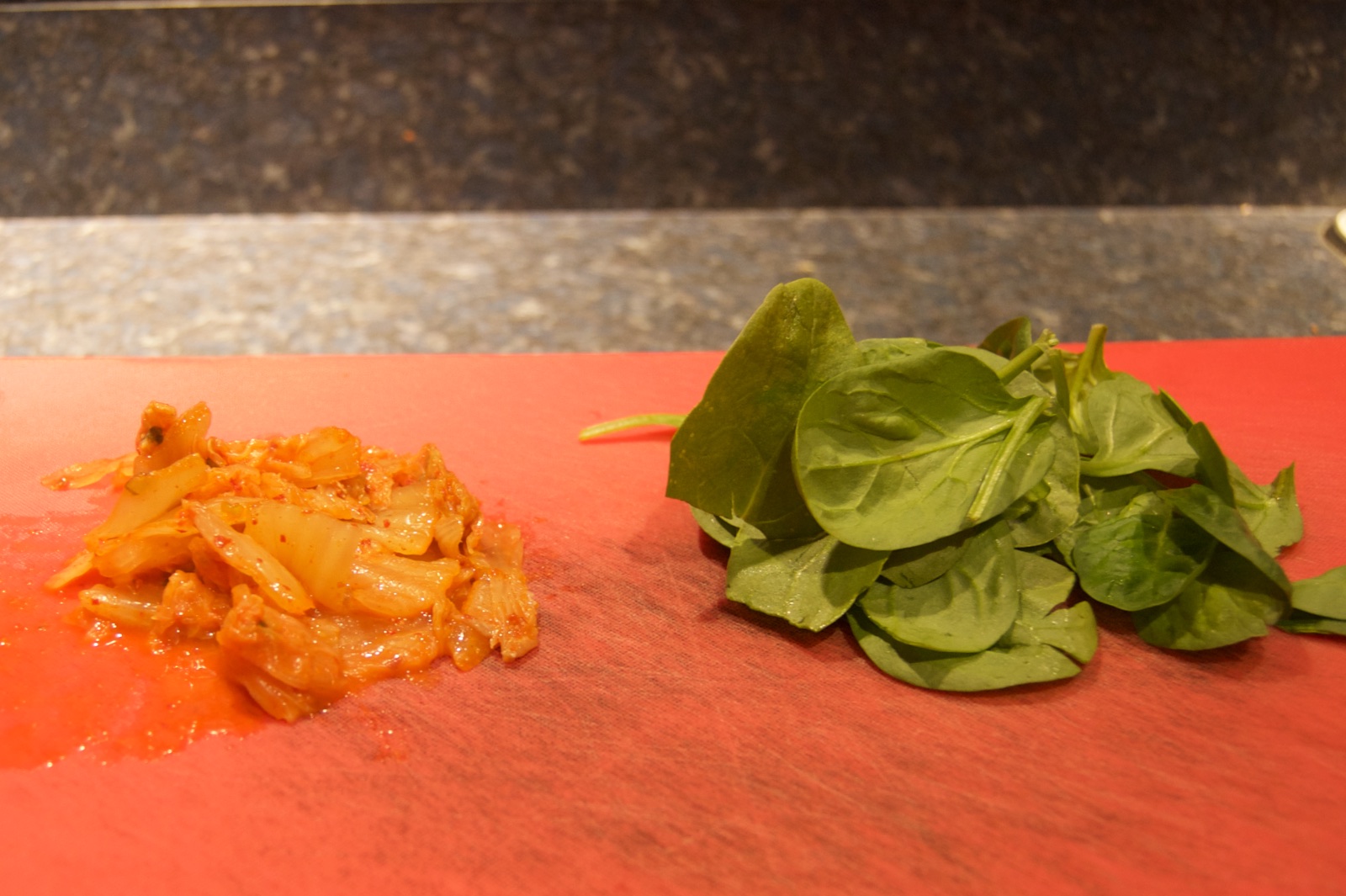 Cook the kimchi in olive oil for a few minutes.
Add the scrambled egg to the other side of the pan. Add the spinach.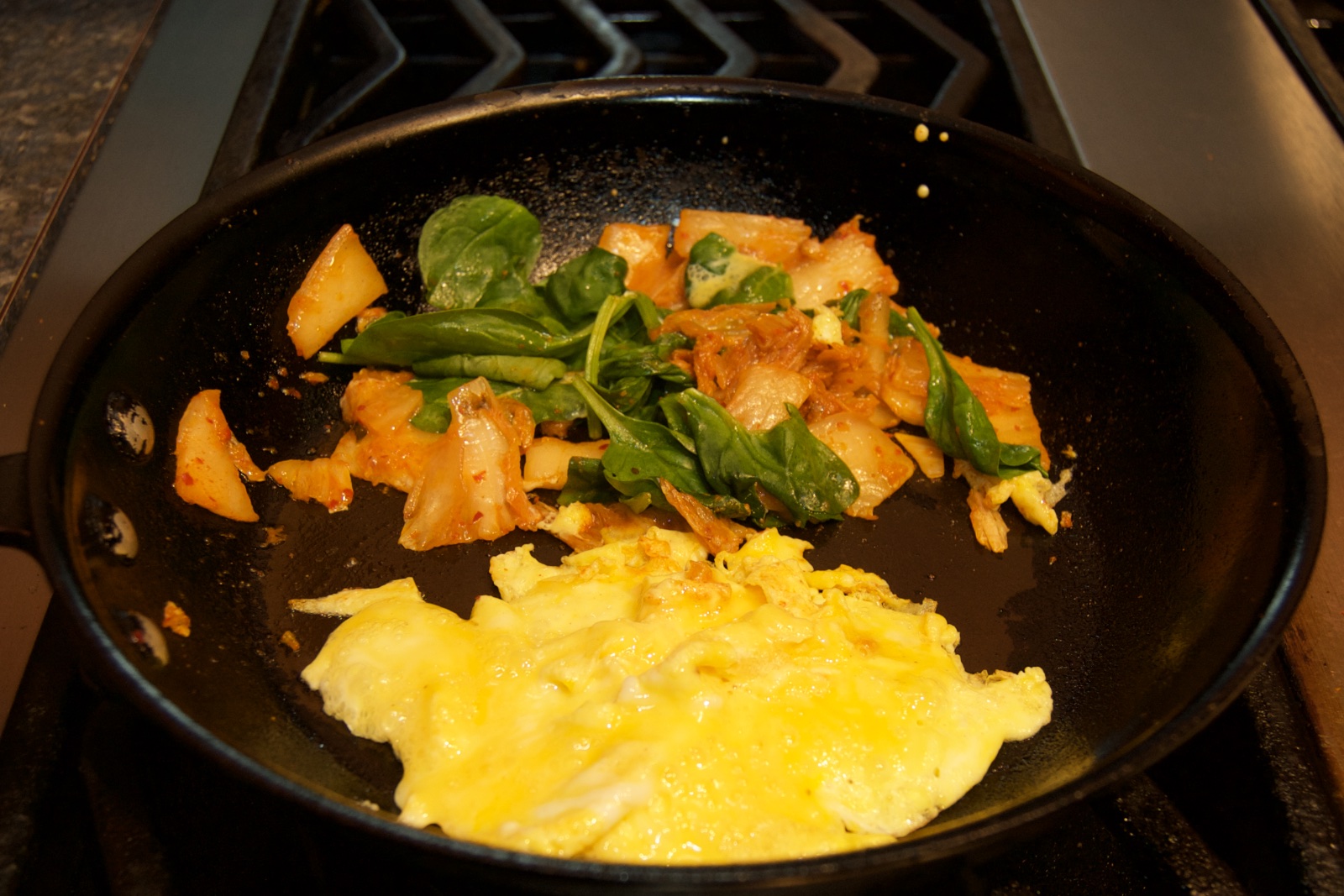 Add a little oyster sauce and soy sauce.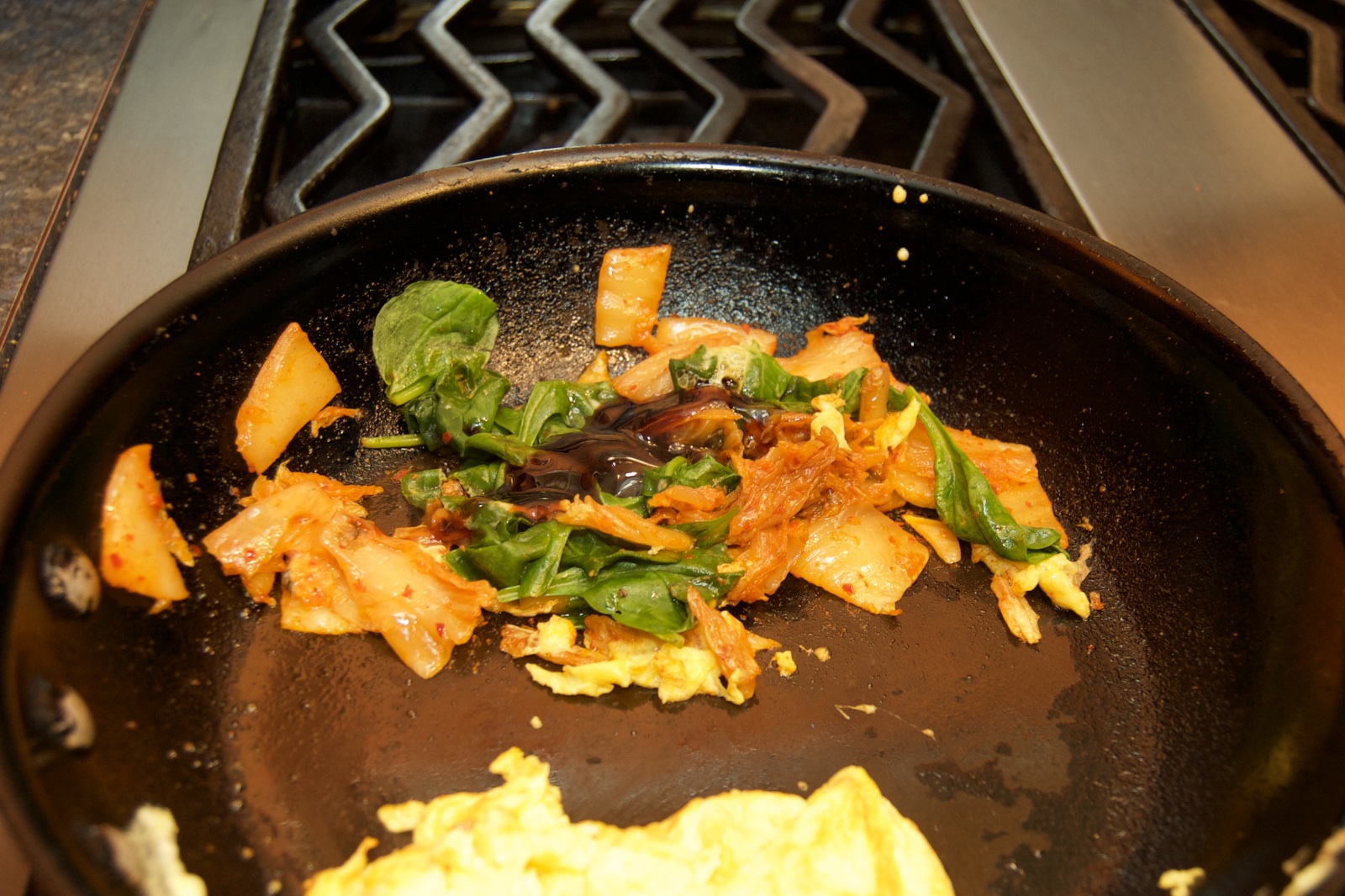 Combine the ingredients and serve.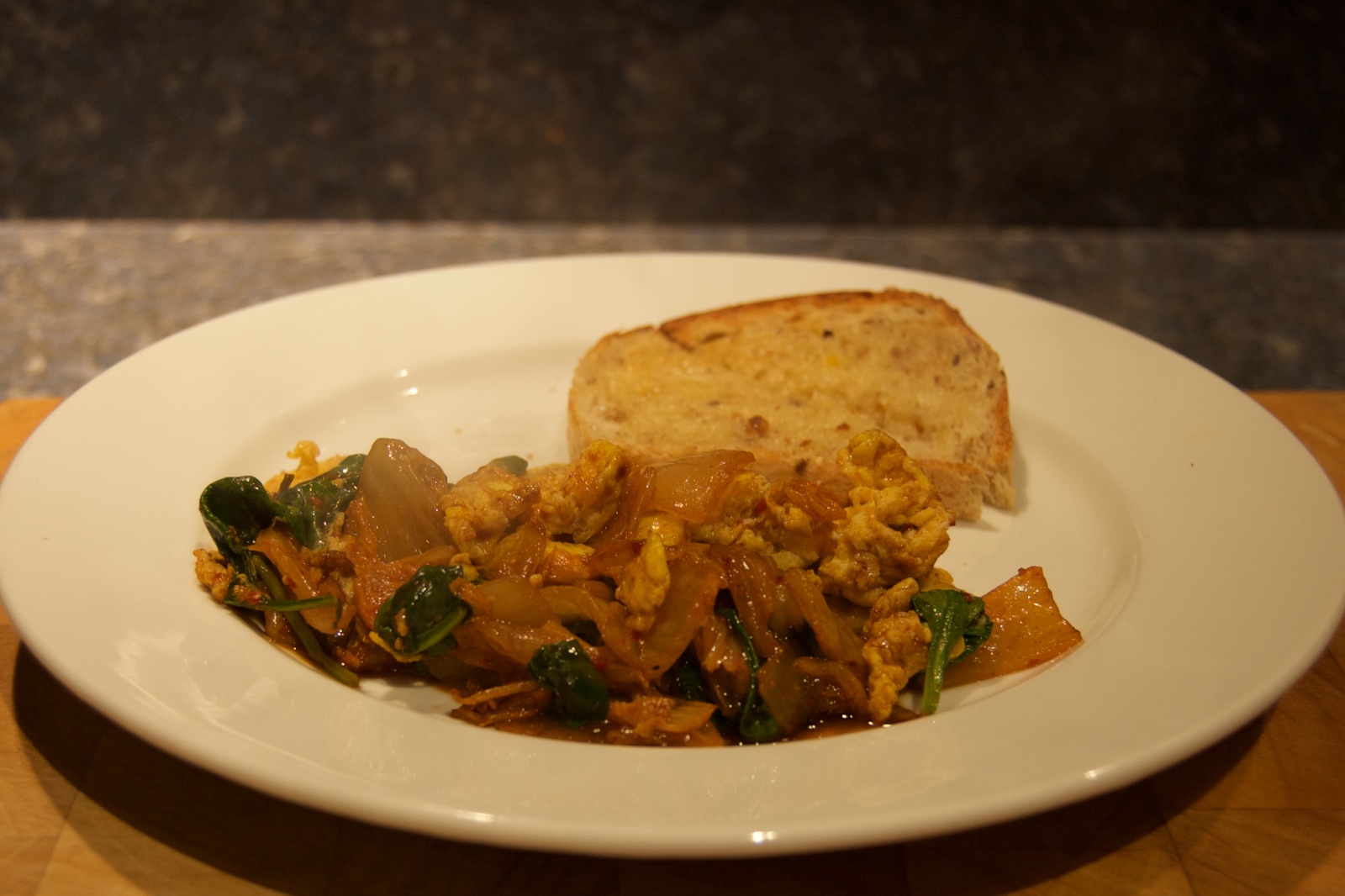 Update November 6, 2017: I made it with 2 eggs and served it on a bed of white sushi rice instead of with toast, and this way is really good!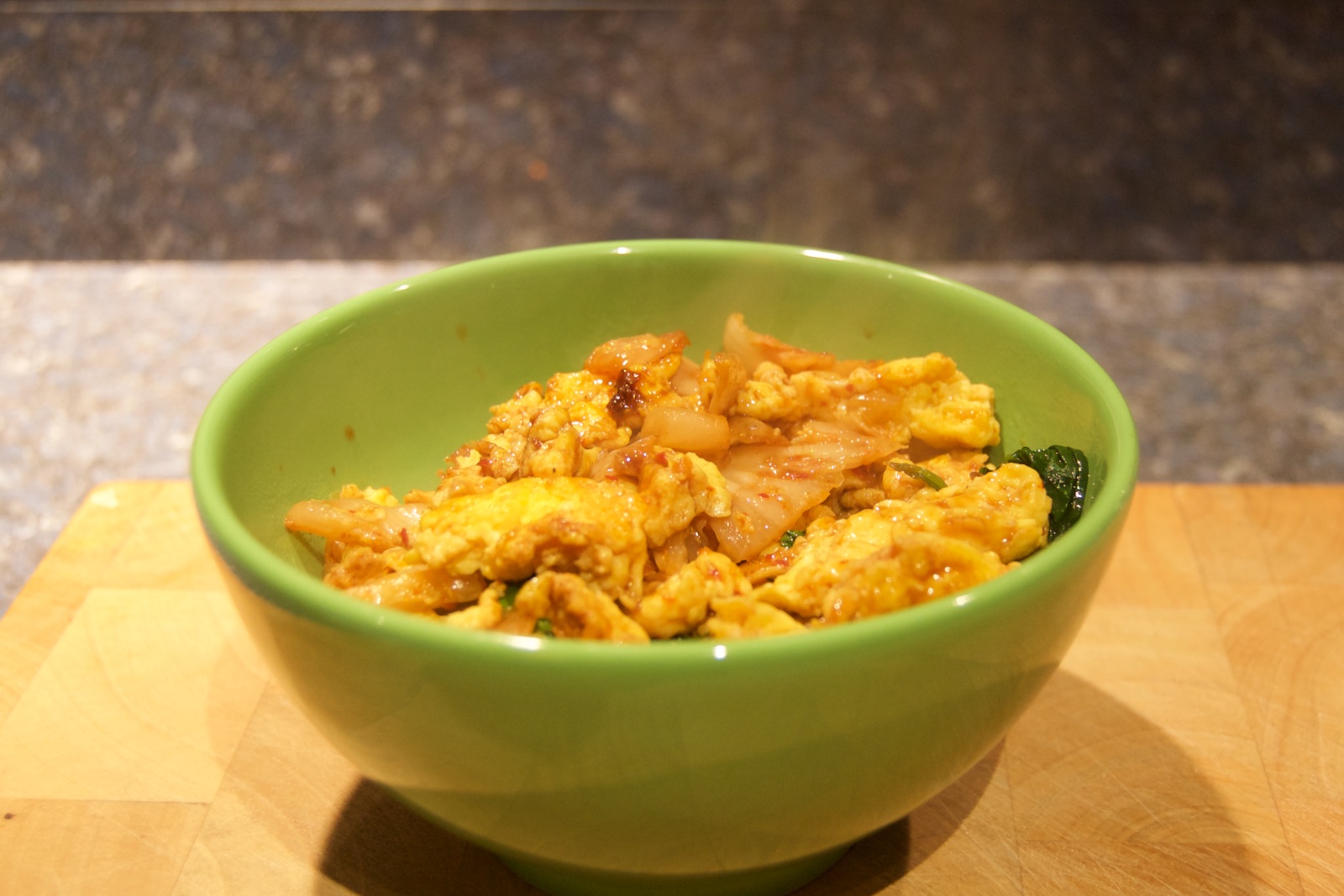 Update March 5, 2018: It's also good on long grain brown rice.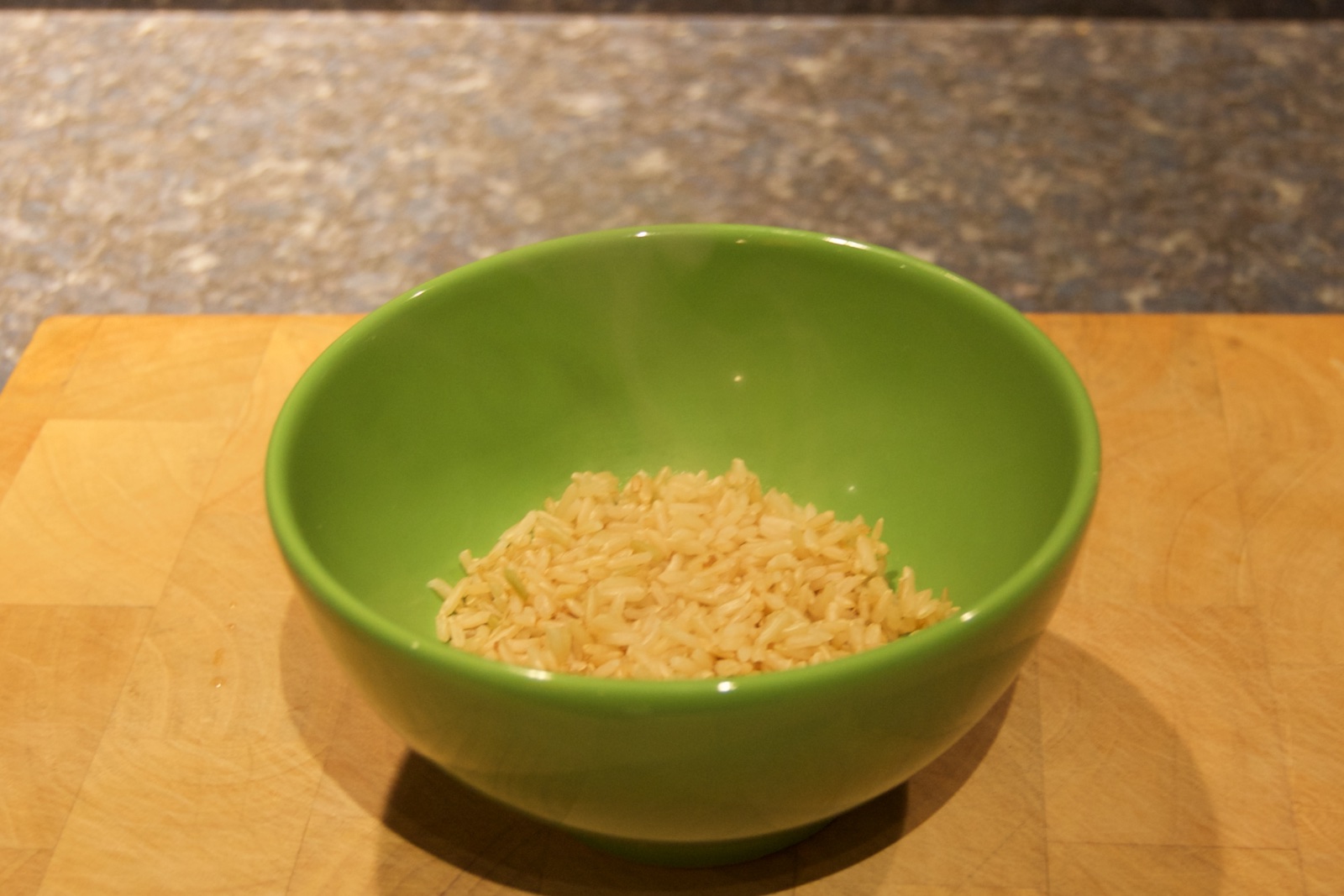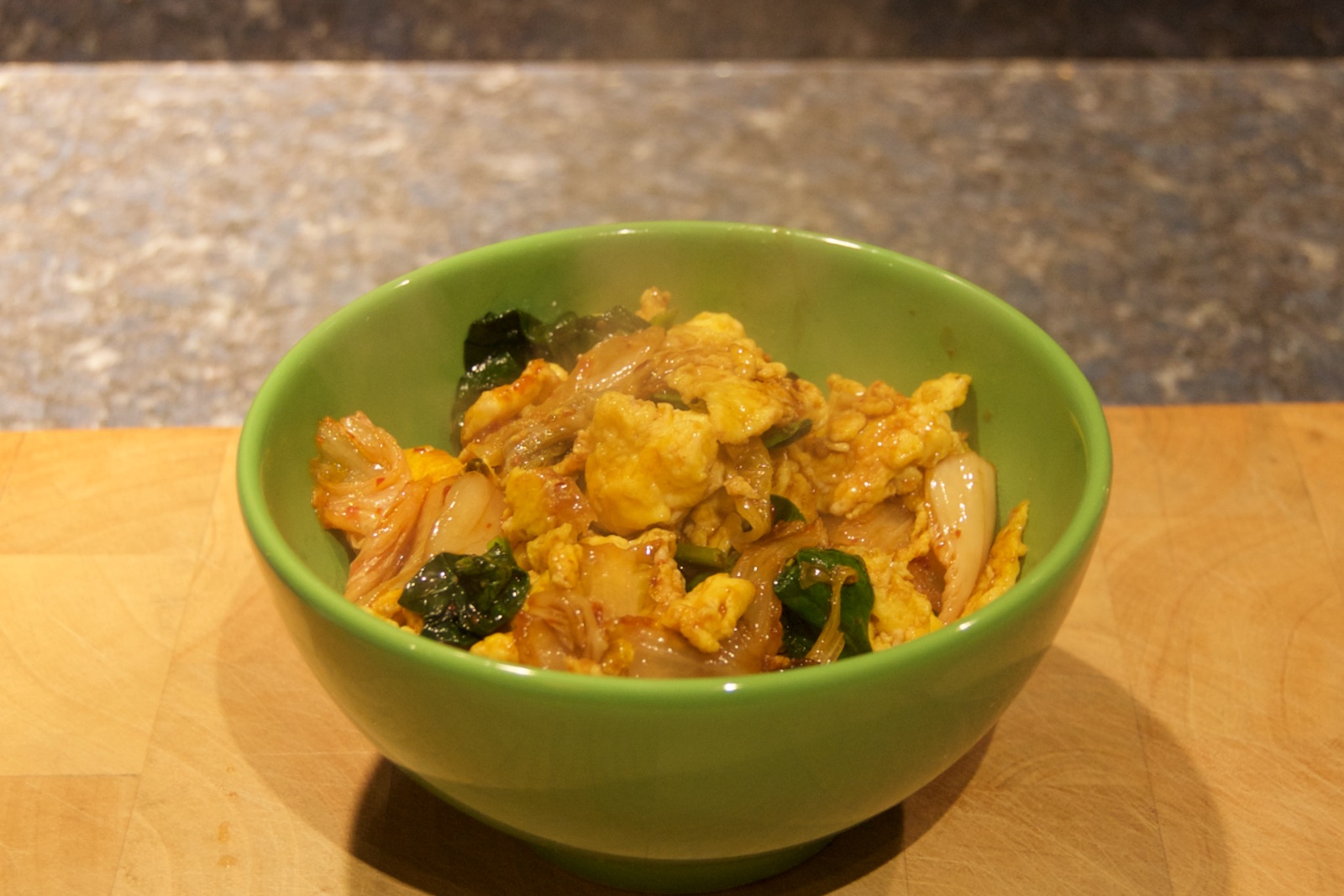 Update January 7, 2019: I switched to adding more kimchi and only one egg.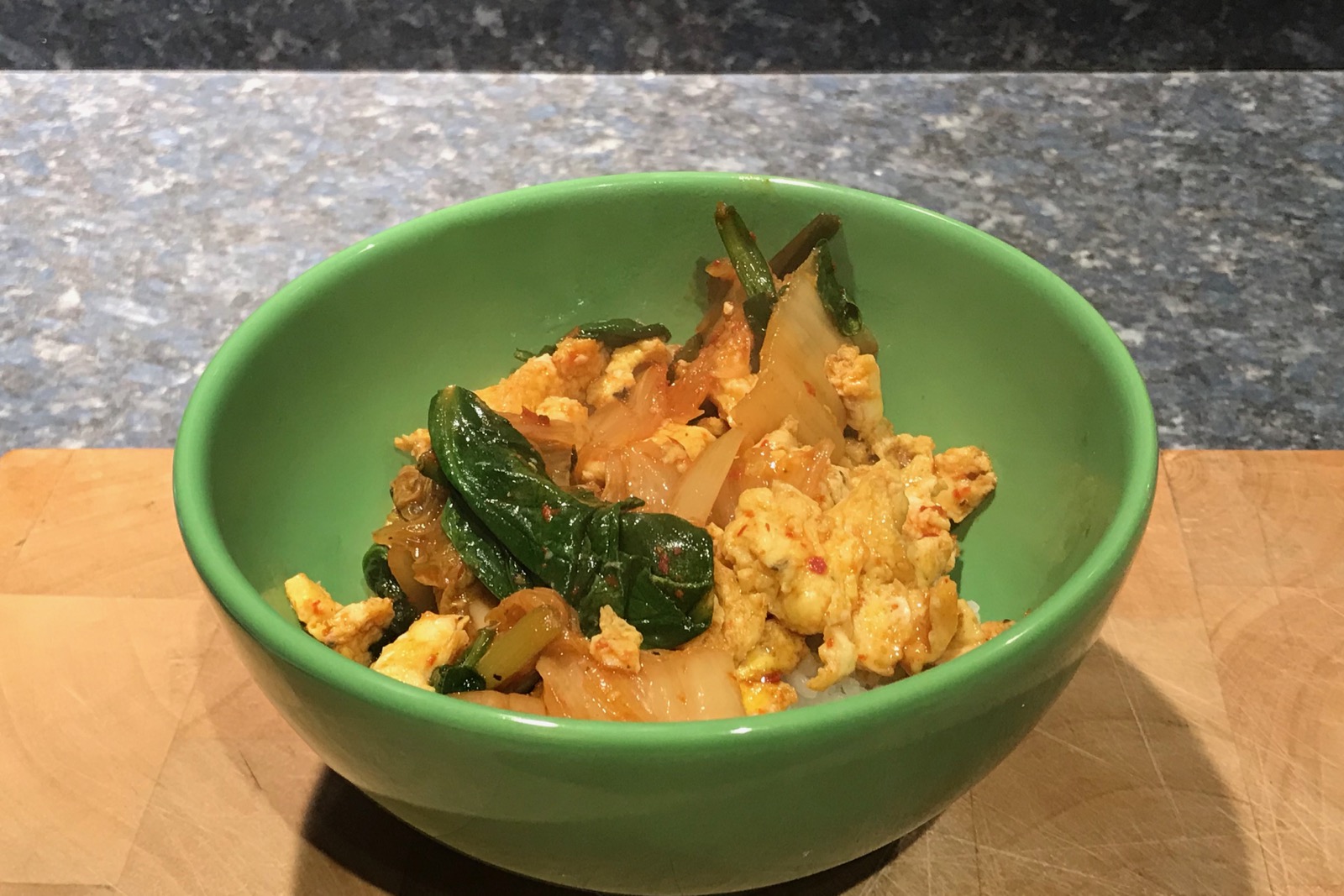 Updated May 6, 2019: I reduced the amount of rice and increased the eggs back to two.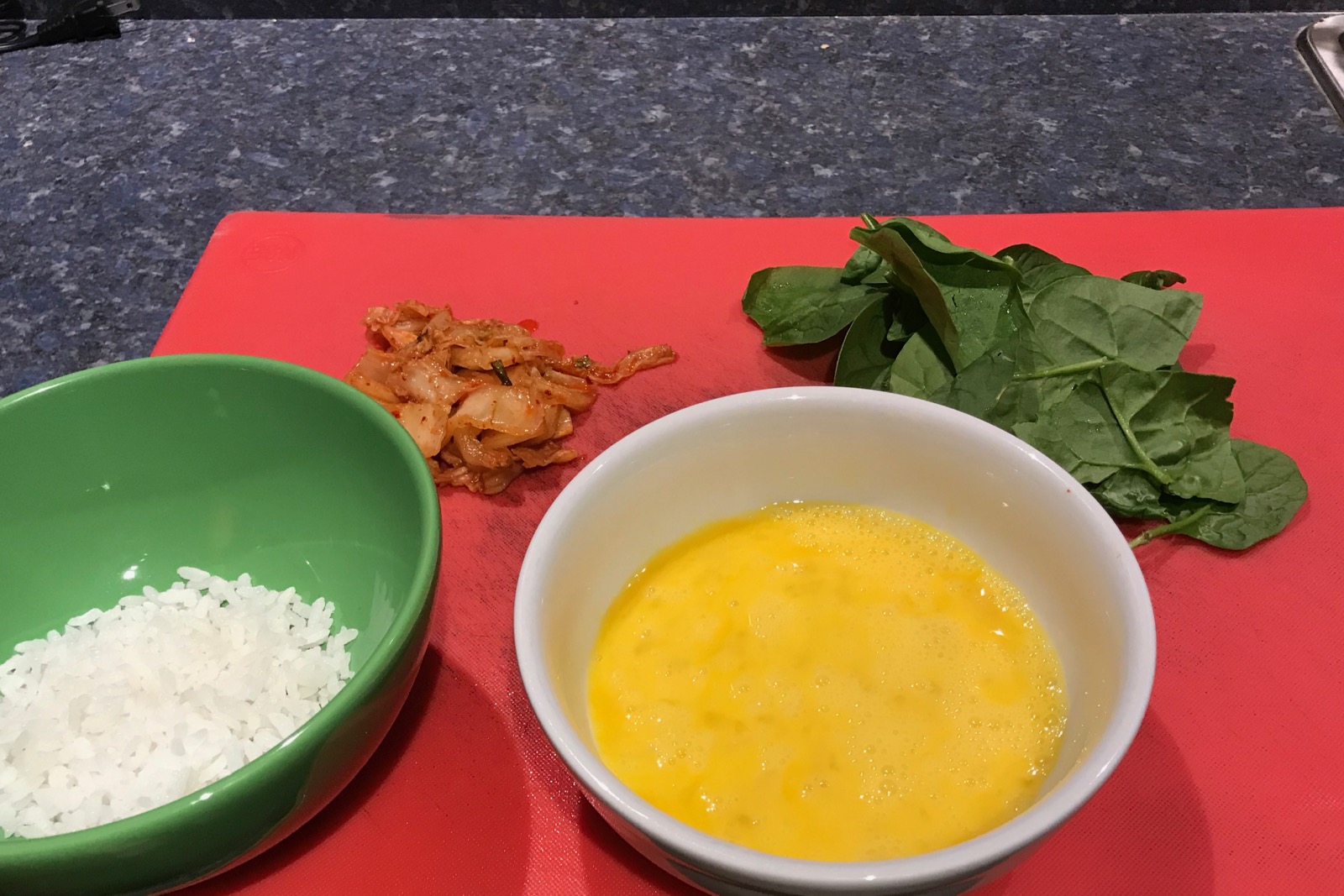 Updated December 2, 2019: I tried adding 2.0 oz. sweet Italian sausage (before cooking weight) and it was really good!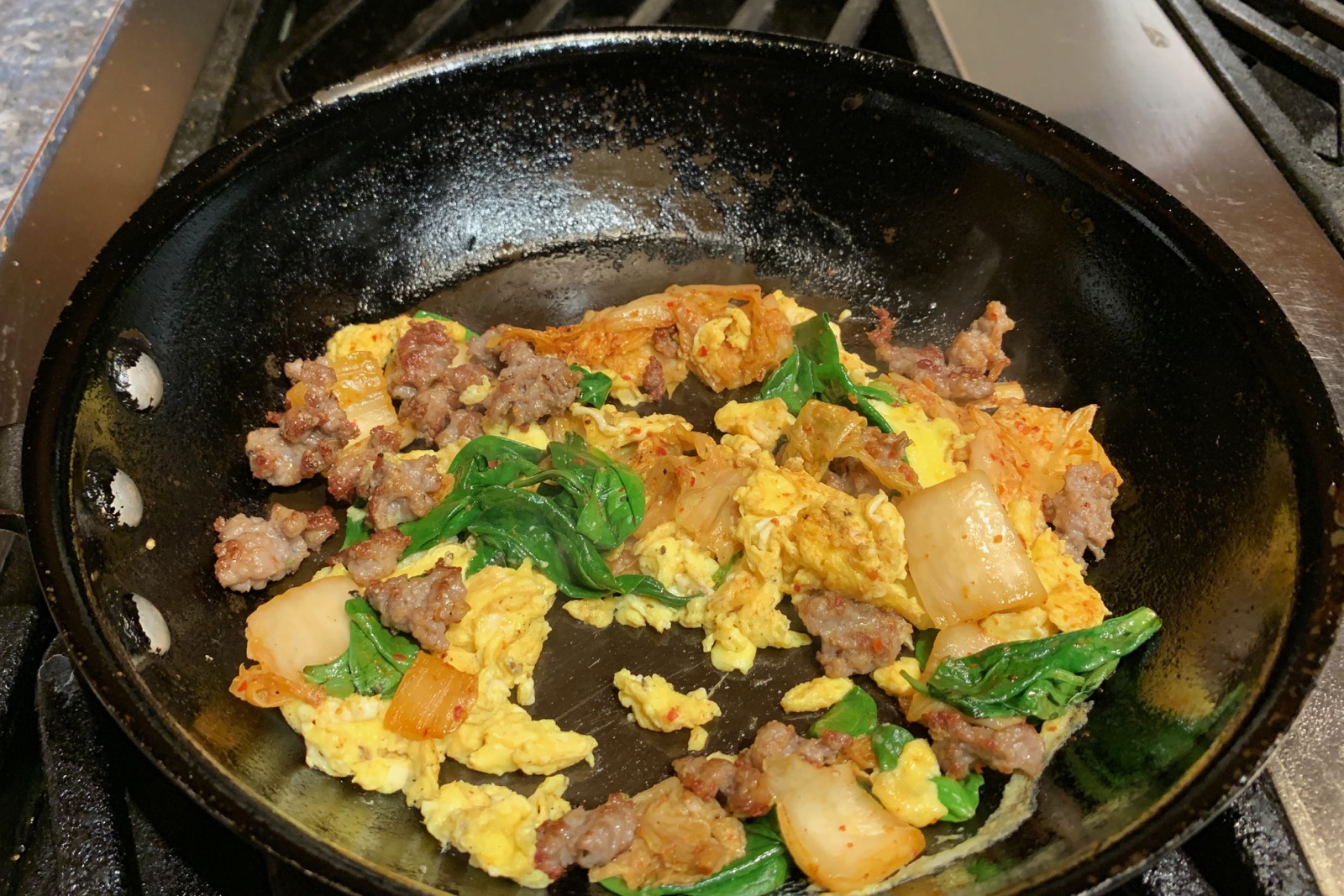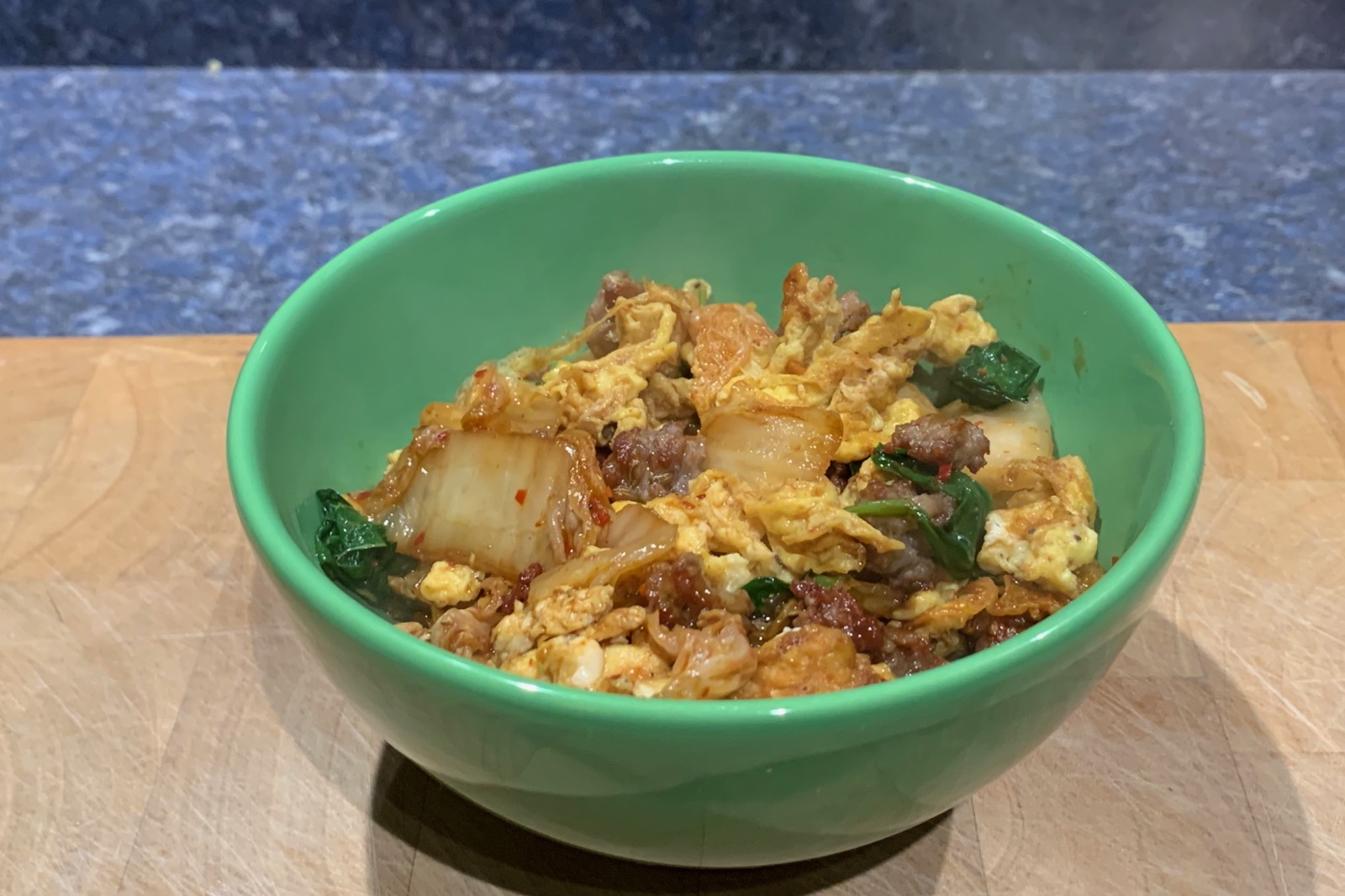 Updated September 19, 2022: I tried the Nasoya spicy kimchi from the grocery store. It's not bad, but it's definitely not spicy. It's more like the regular Mama O's premium kimchi, so I'll keep getting the Mama O's super spicy.