Veggie chicken kimchi and cabbage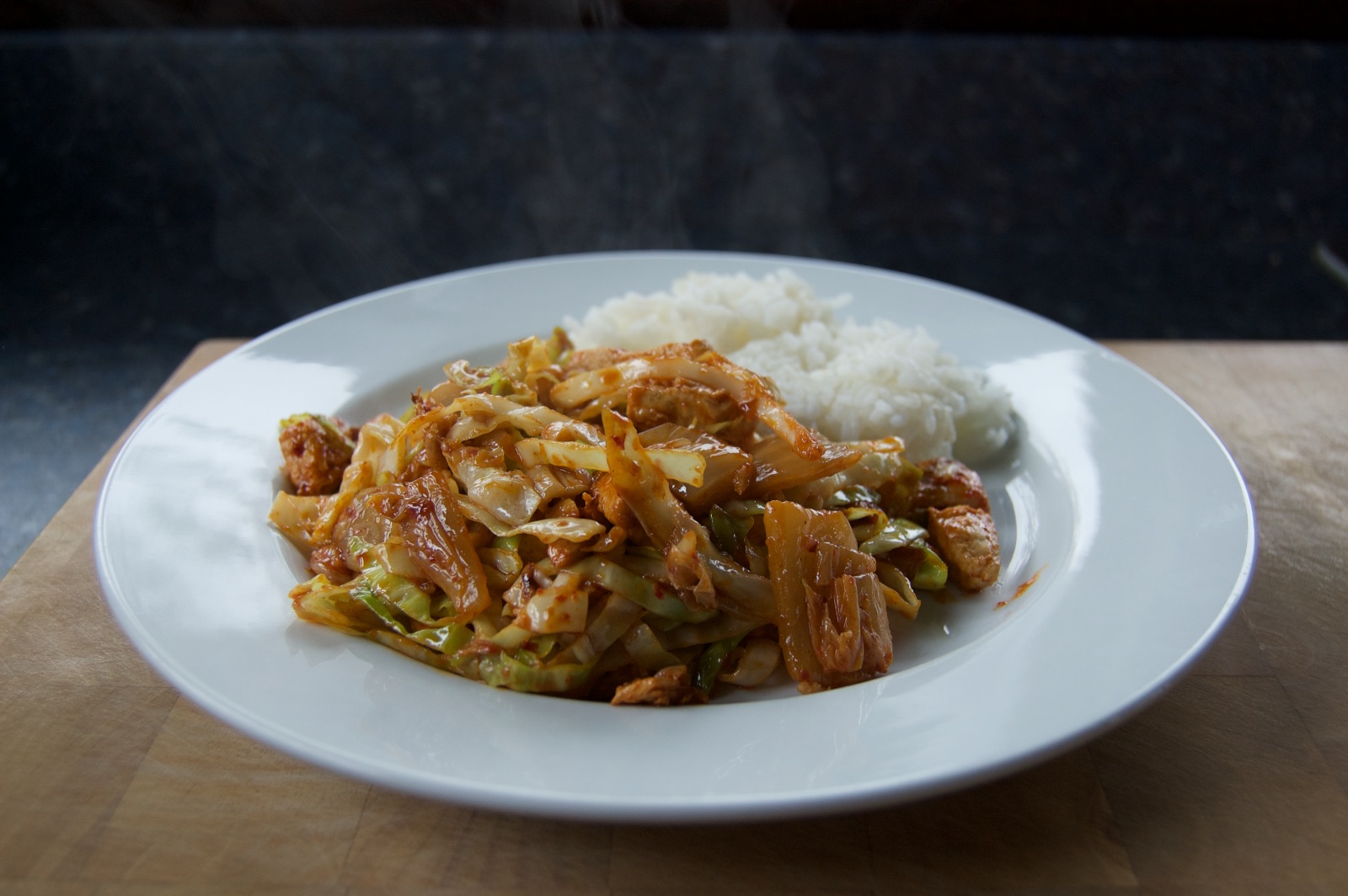 This was really good! For the protein I used 75 grams of gardein chick'n strips (vegan). I just used 5 strips (75 grams), not the included sauce. Microwaved for 30 seconds from frozen and then diced.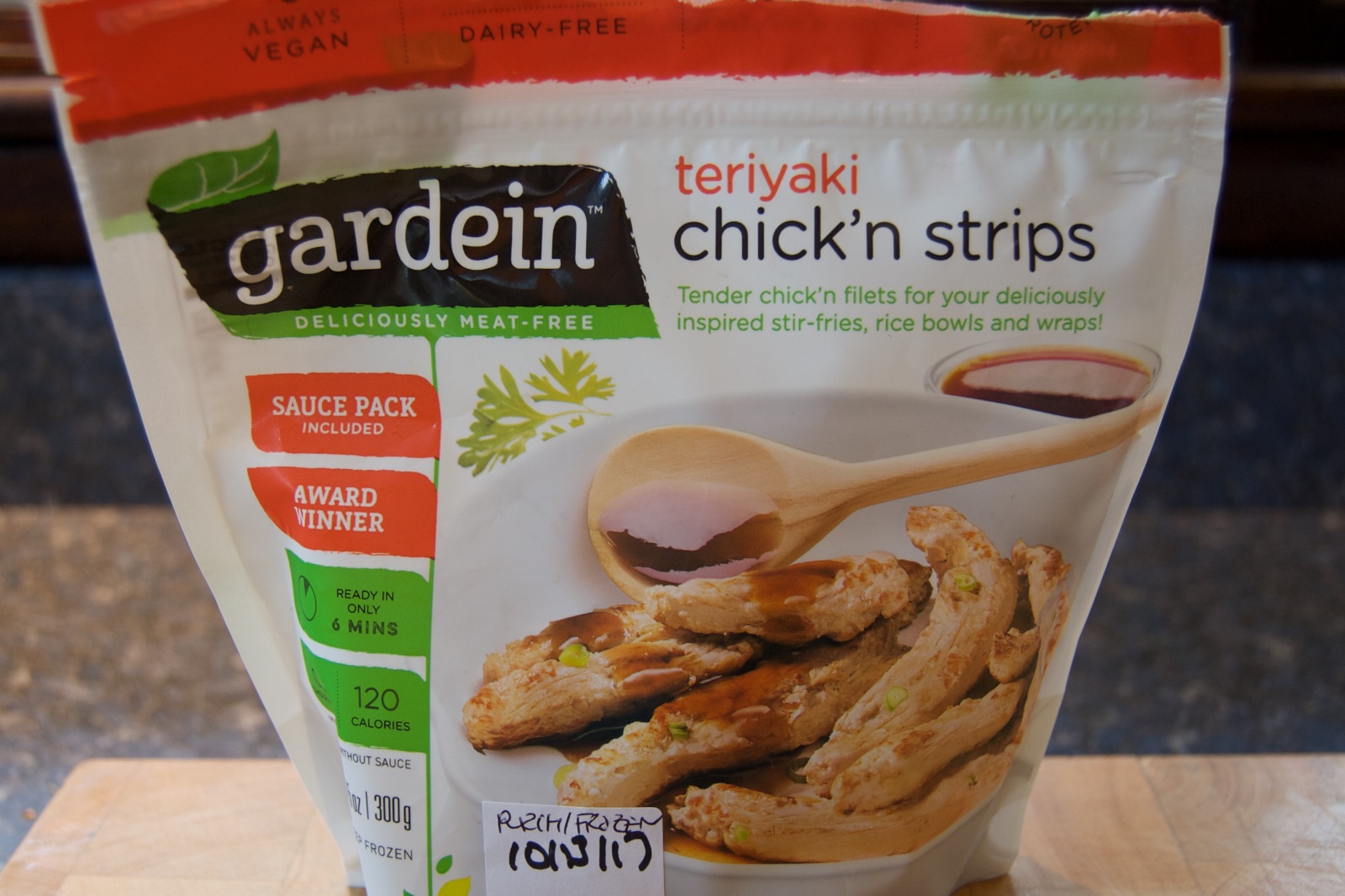 The ingredients included some cabbage, garlic, the diced veggie chicken and some kimchi ( Mama O's original premium kimchi ).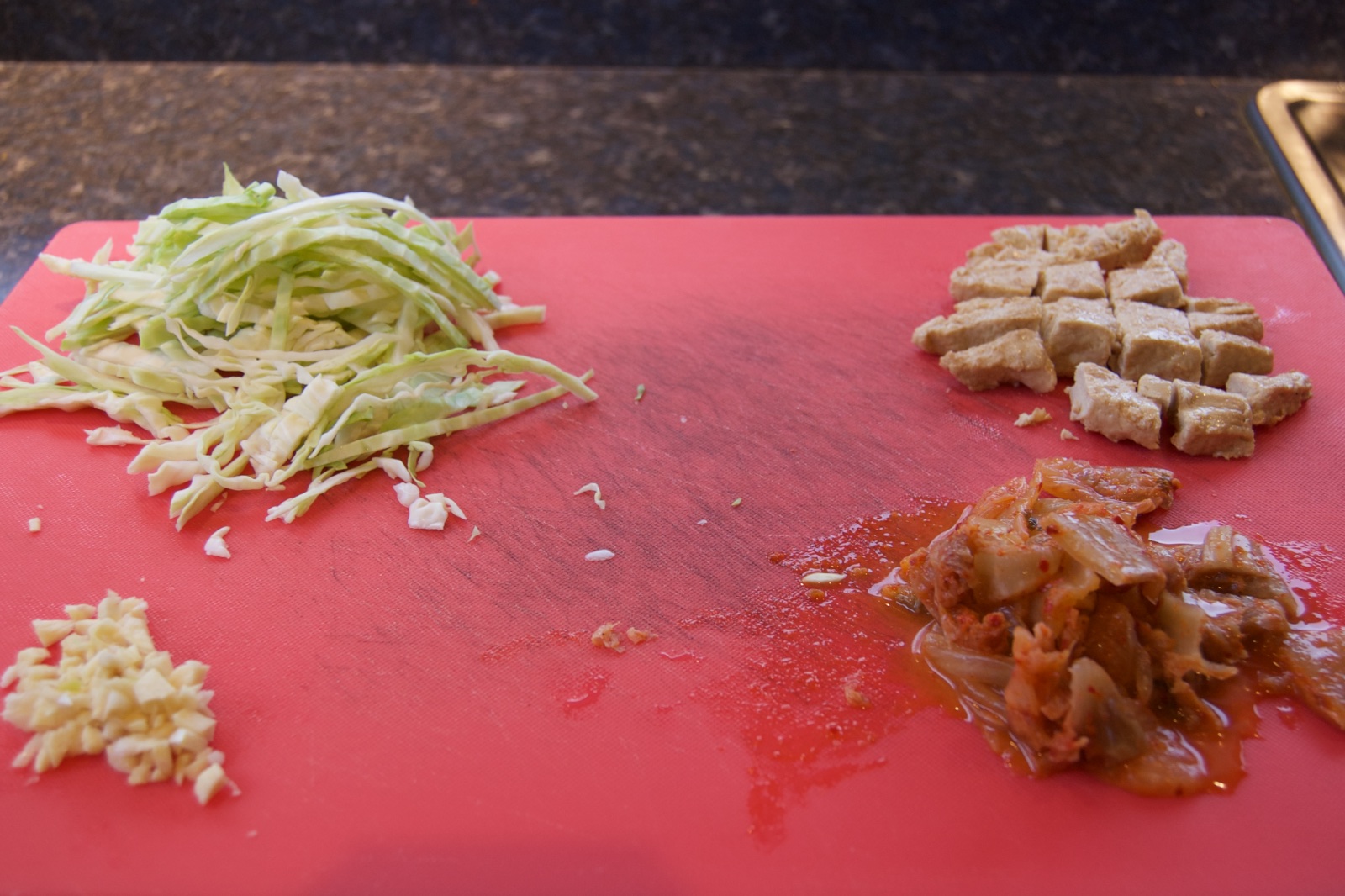 Cook the cabbbage and the veggie chicken for a few minute in a little olive oil. Add the garlic and kimchi and cook for a few minutes.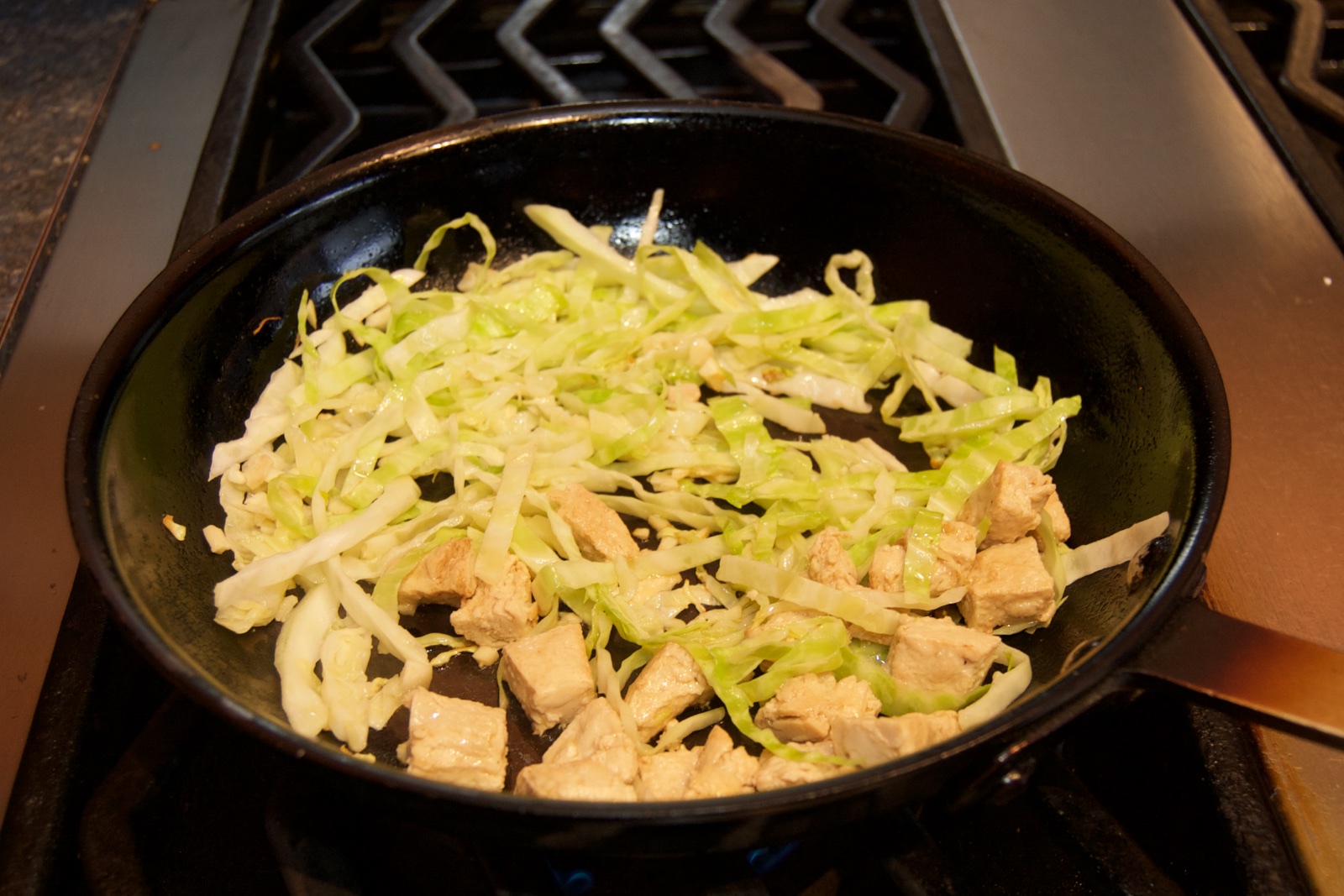 For extra spice and flavor I added a generous tablespoon of gochujang: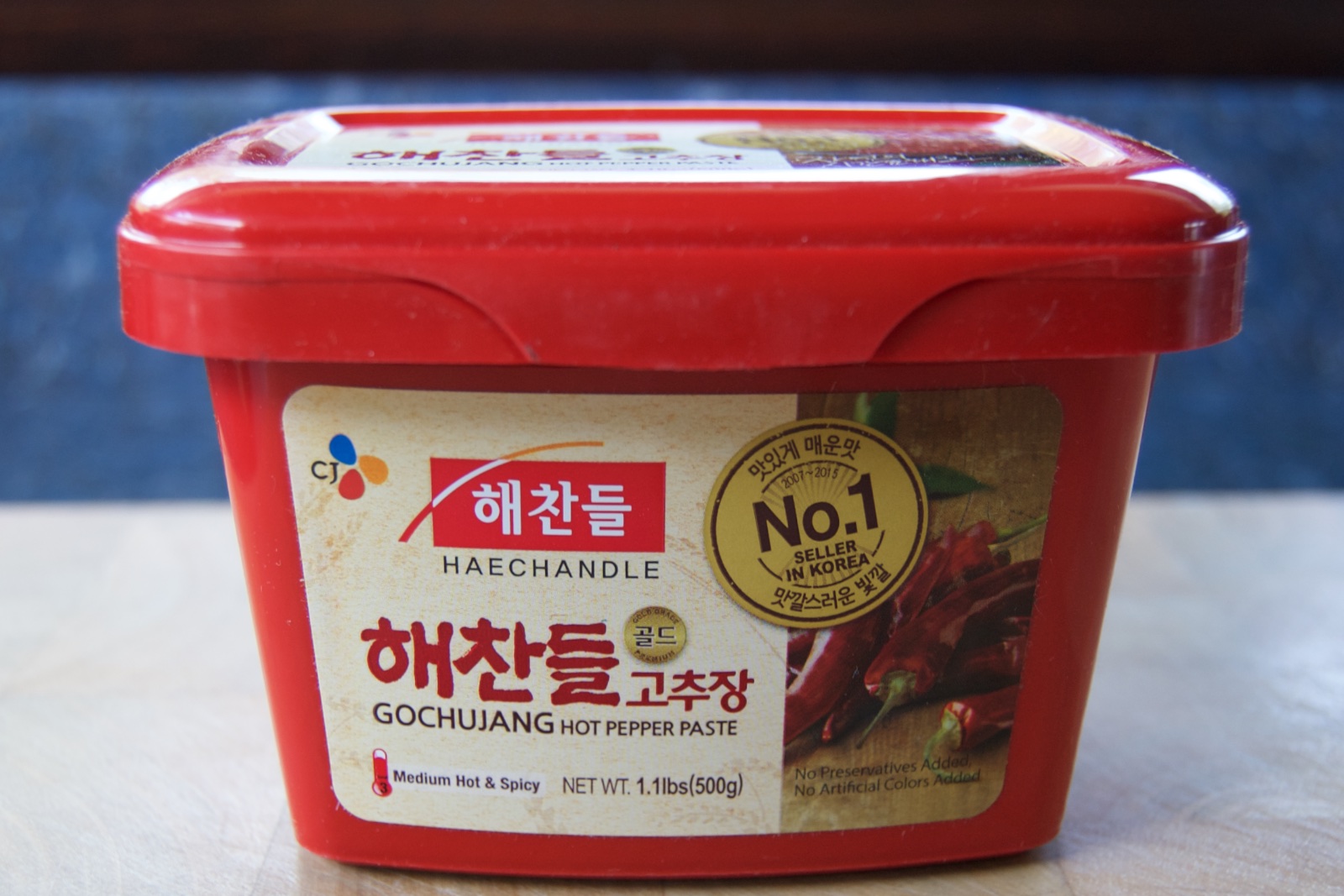 Looks good!