Cranberry and orange muffins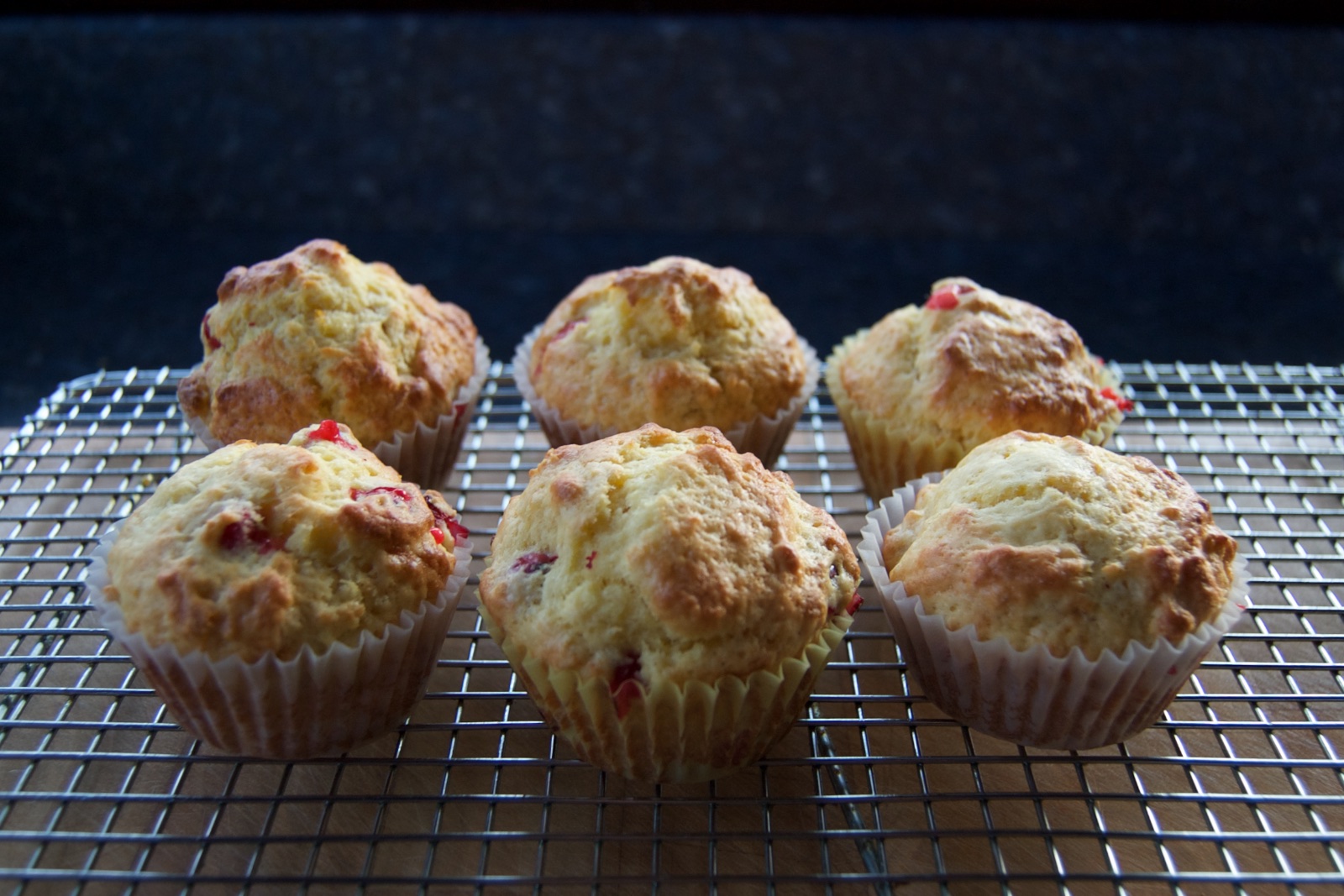 I had a few fresh cranberries left over from Thanksgiving so I made some muffins. This is a half recipe of this recipe but they were really good, worth making a full batch.
1 cup flour
1/4 cup sugar
1/2 tsp. baking powder
1/4 tsp. baking soda
1/4 tsp. salt
1/2 cup cranberries
1 egg
3/8 cup orange juice
1/8 cup vegetable oil
1/2 tsp. orange rind
Preheat oven to 400°F.
Combine the dry ingredients and cranberries.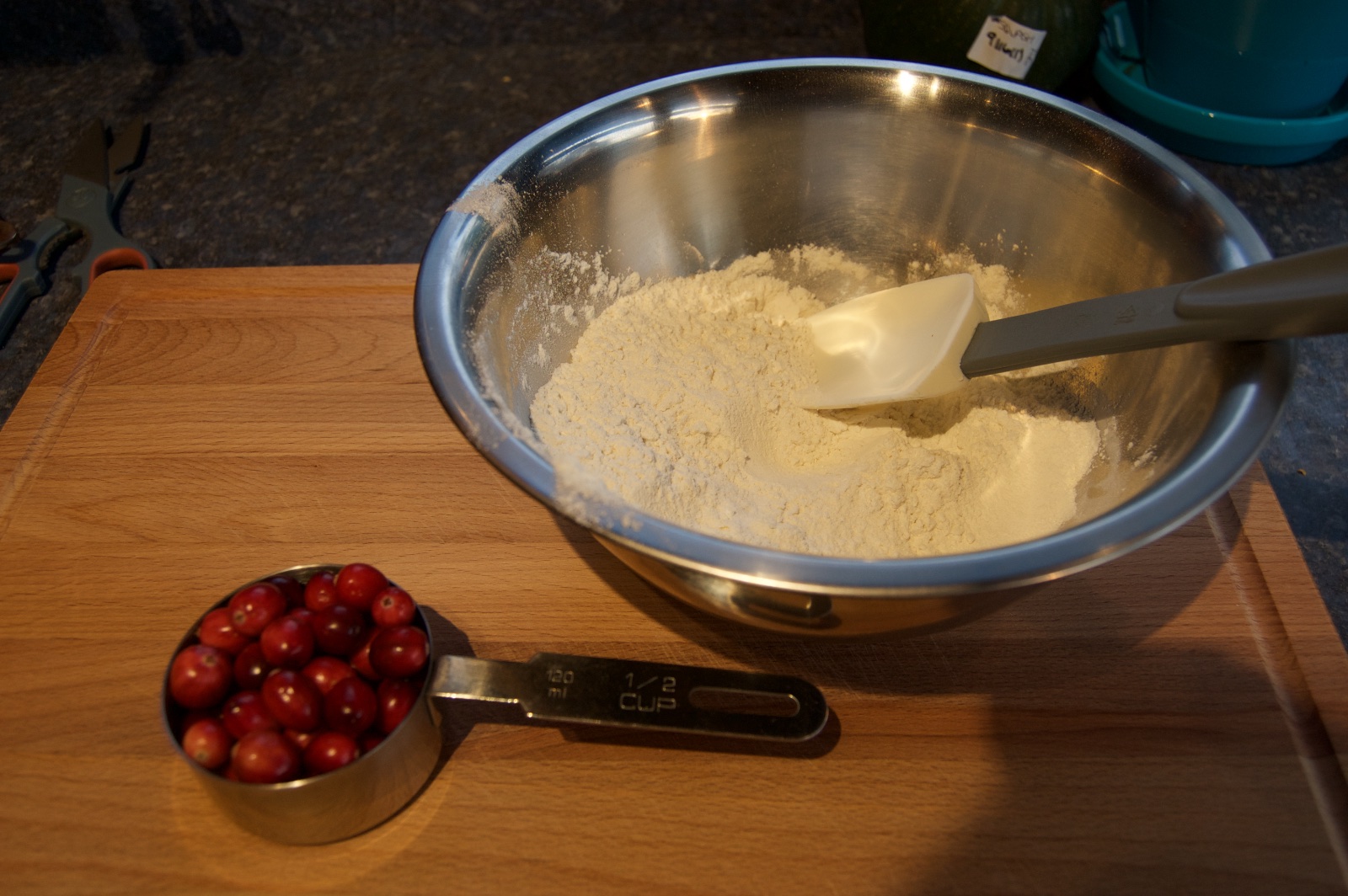 Combine the wet ingredients.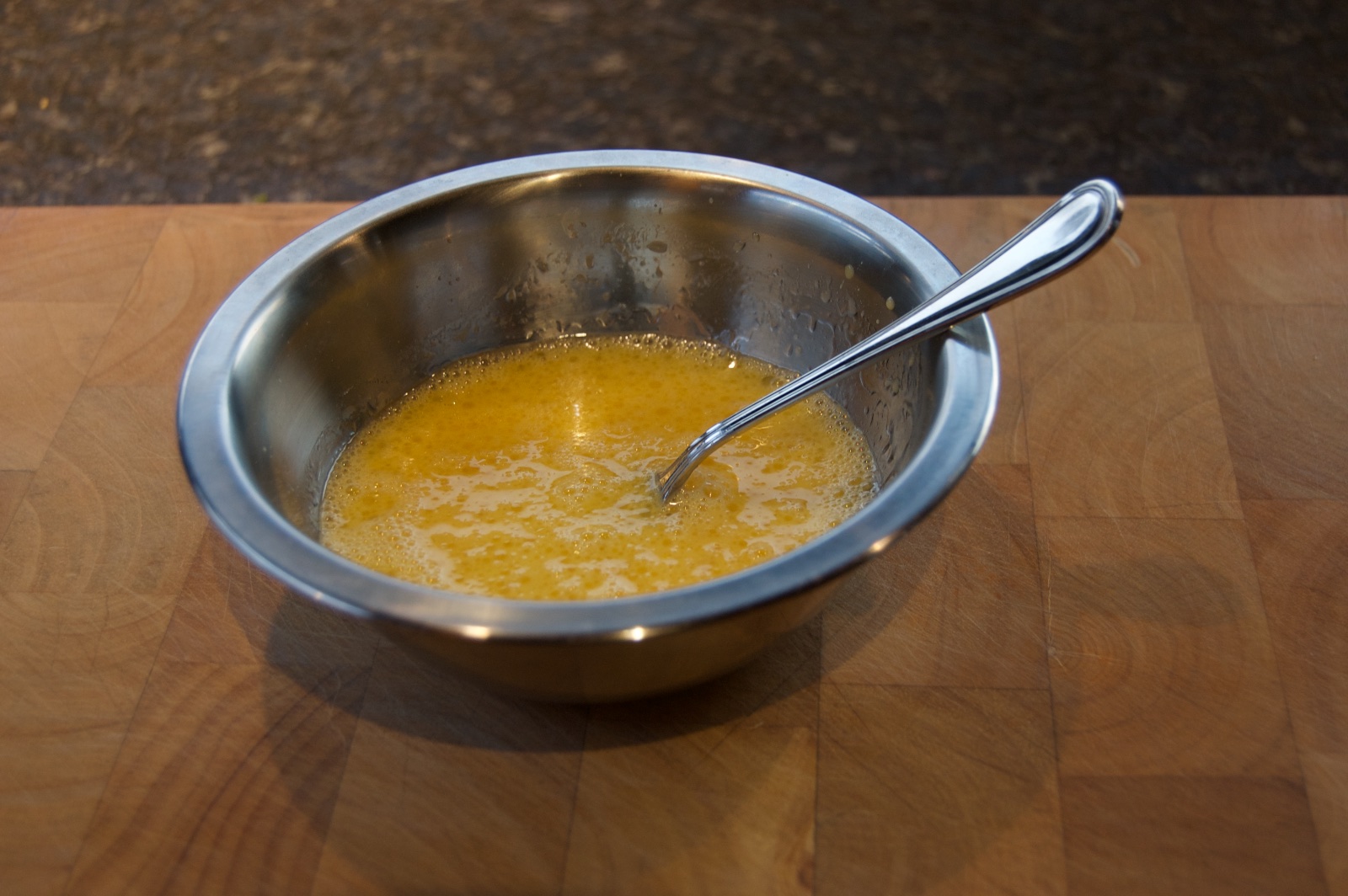 Add the egg and juice mixture to the dry and gently fold together. Spoon into a muffin pan.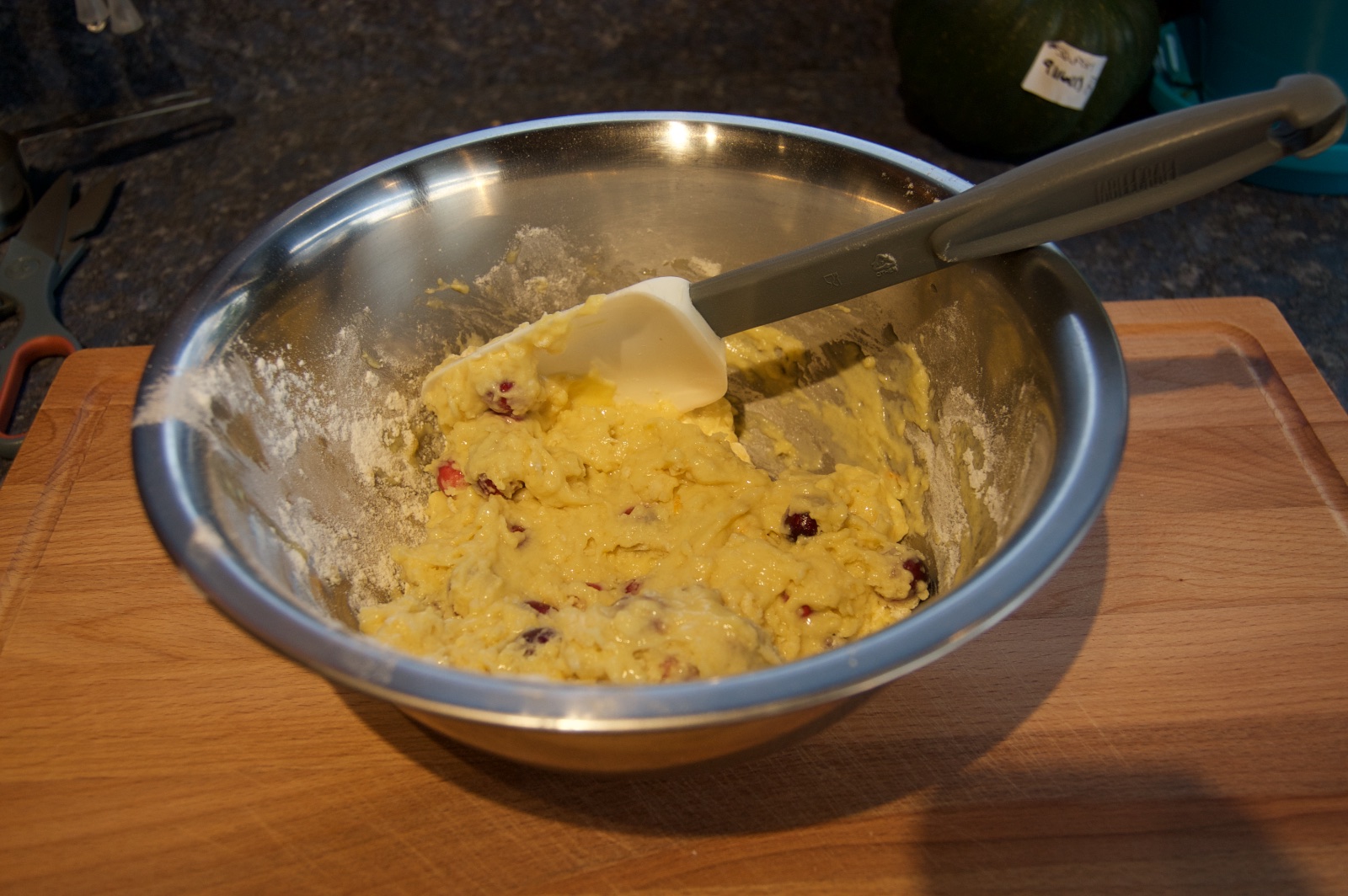 Bake for 15 minutes at 400°F.