Spicy veggie, black bean and cheese omelette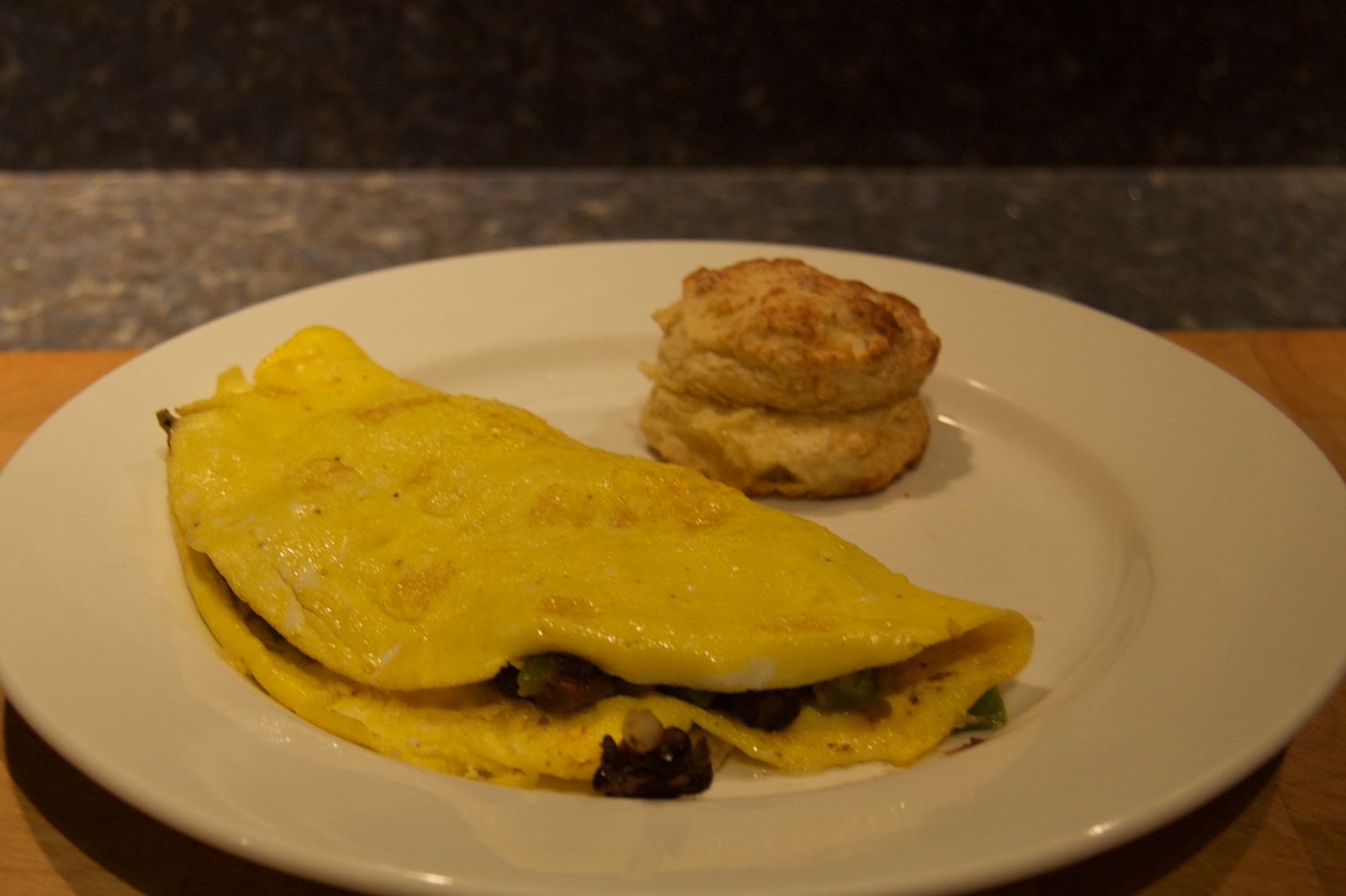 This was really good! I was looking for a vegetarian alternative to my spicy ham omelette, and I like this one.
On Sunday, while I was making the chorizo breakfast burrito filling, I also made the onion, green pepper and jalapeño filling. At the end I added some black beans.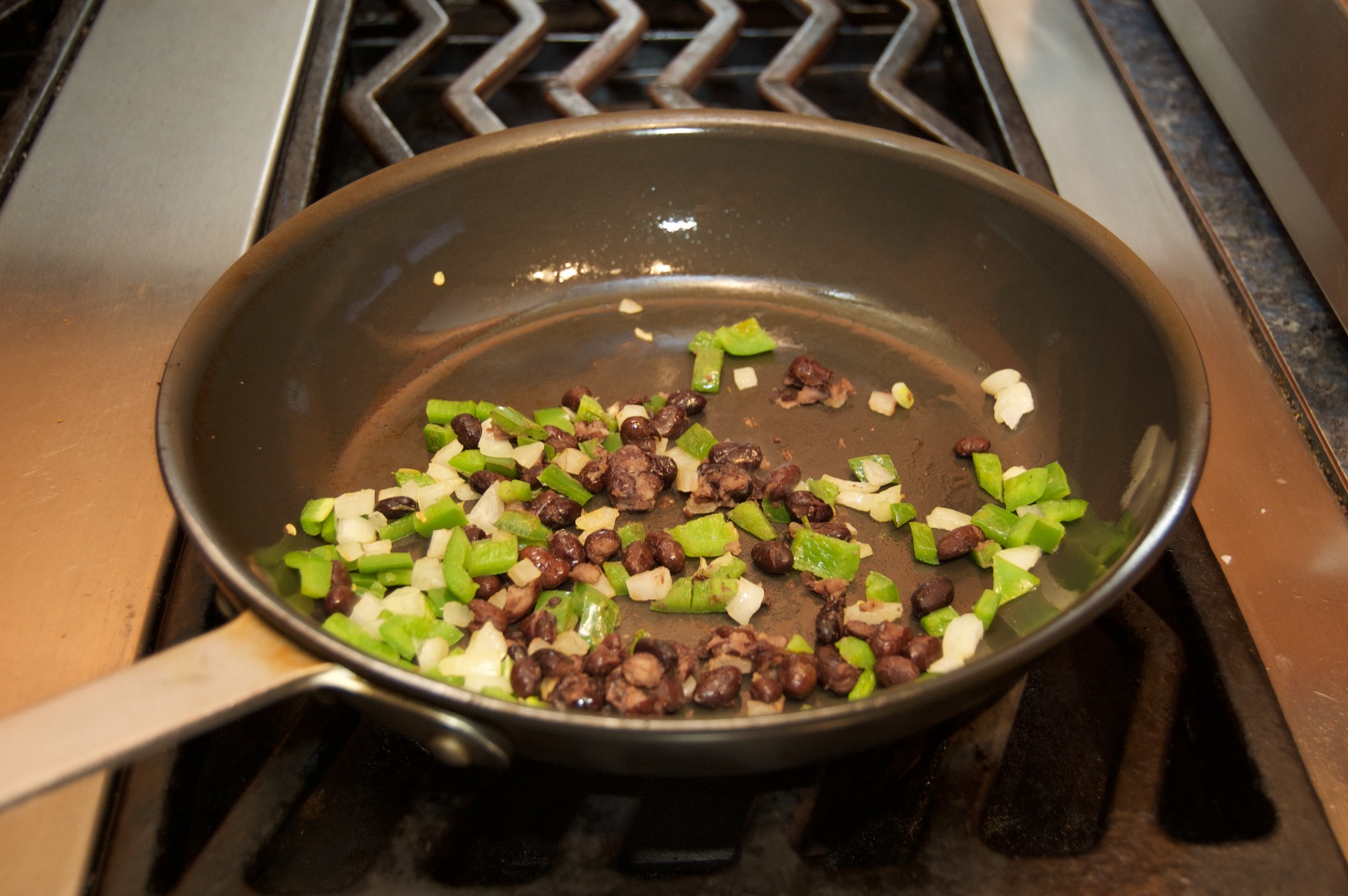 I refrigerated it until today in a small Pyrex container.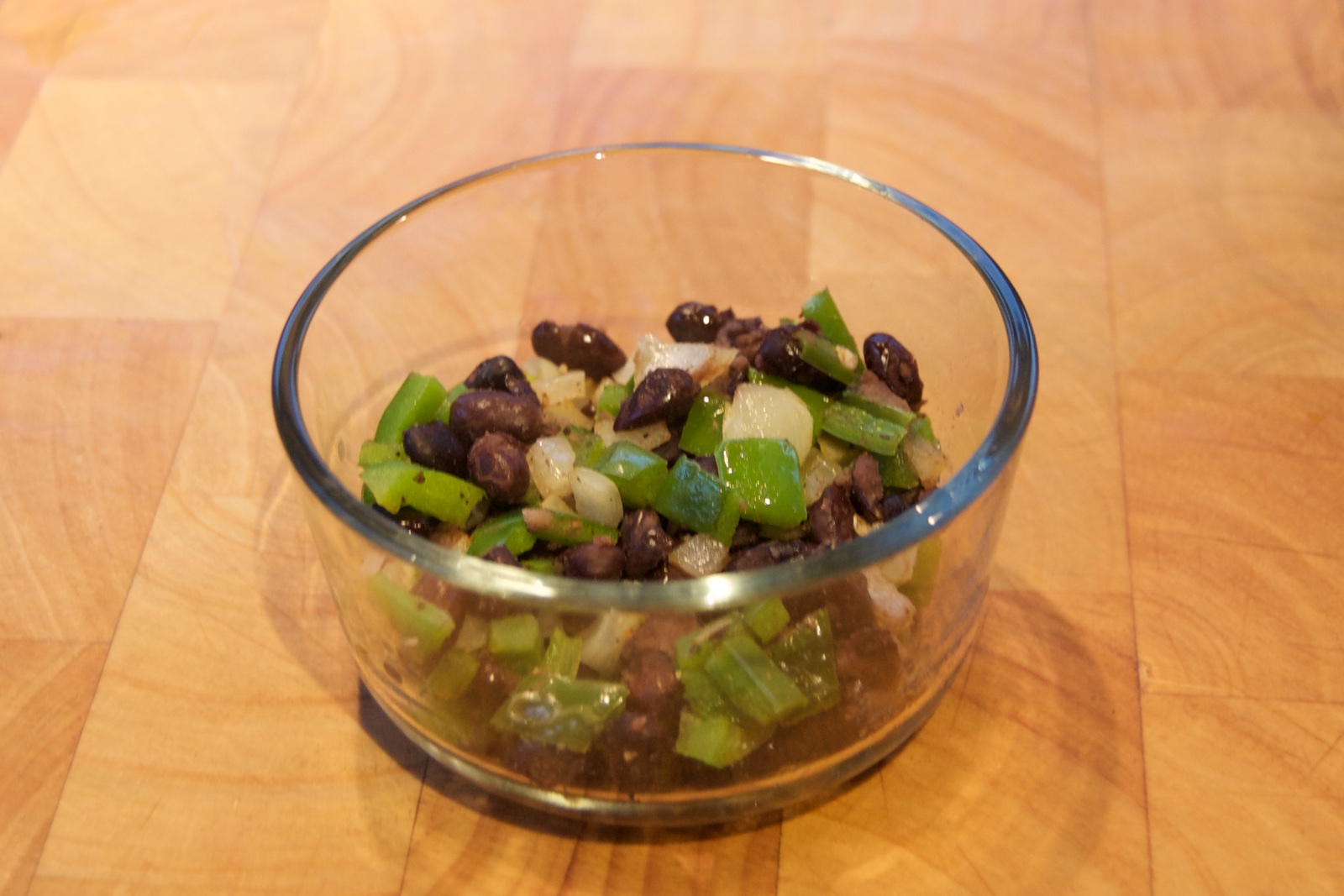 I prepared a two-egg omelette. While the eggs were cooking, I reheated the filling, 40 seconds on high in the microwave, and add 1-2 tbsp. salsa,
Flip the egg and add the filling on half, and top with cheese. I used Sargento 4-cheese Mexican since it's what I had handy, and it goes well with this dish.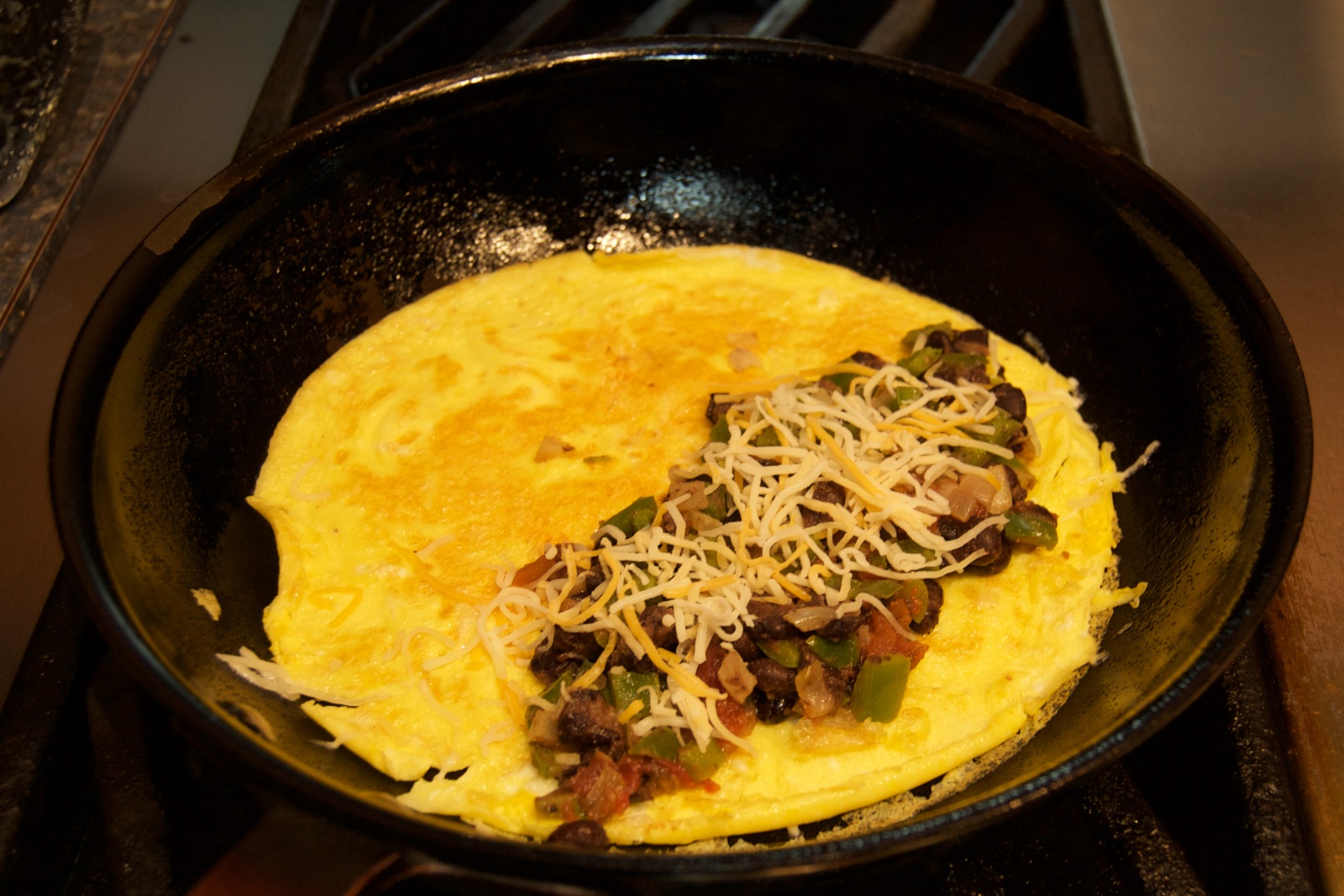 Fold the egg over and serve.