Carrot slaw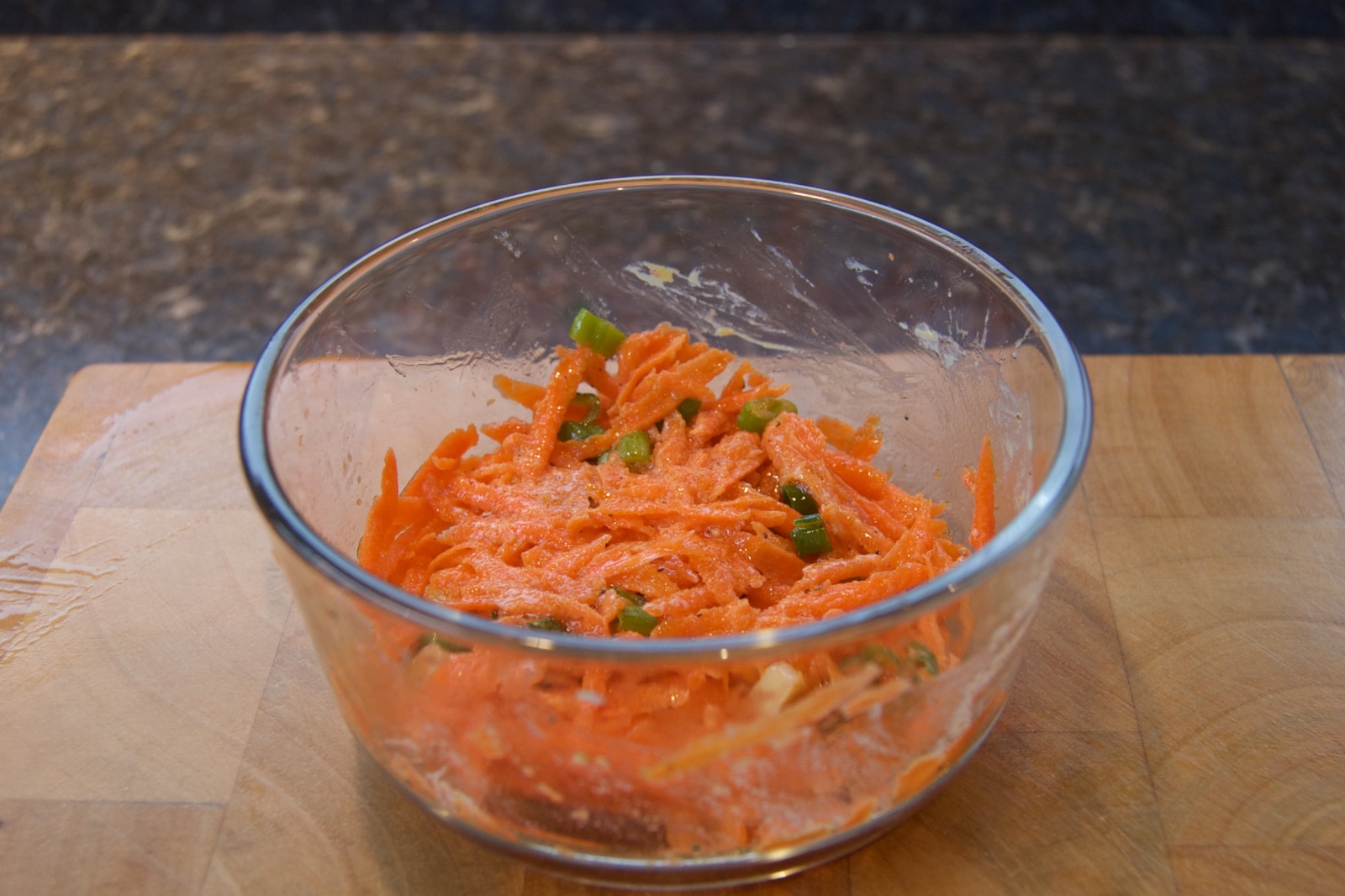 This was simple and tasty. Pretty healthy too; it contains olive oil but no mayo.
1 tsp. Dijon mustard 1 tbsp. olive oil
1 tbsp. red wine vinegar (or lemon juice)
salt
pepper
1 carrot, shredded
1 scallion
Make ahead 30 minutes to overnight.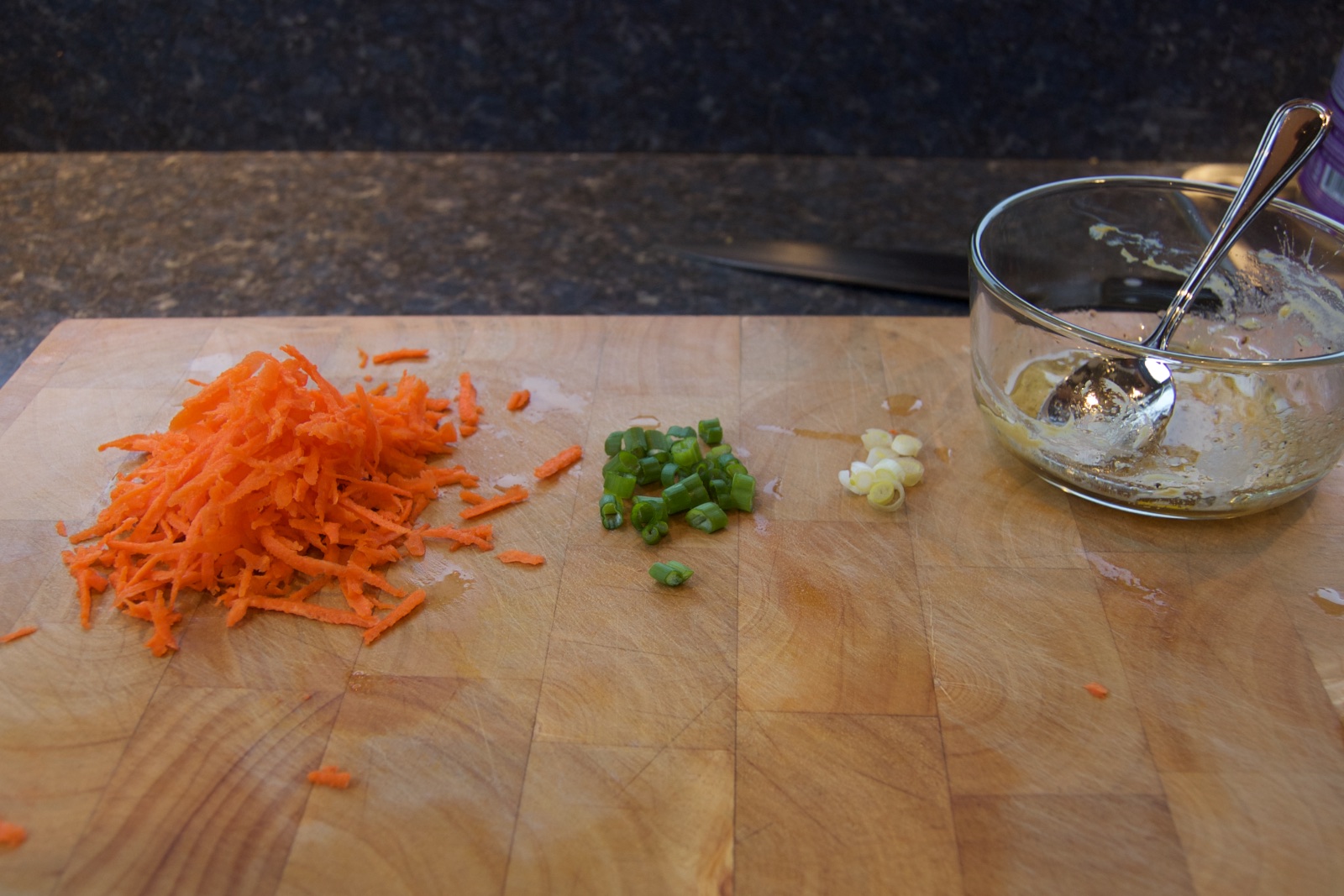 It was really good with fried chicken!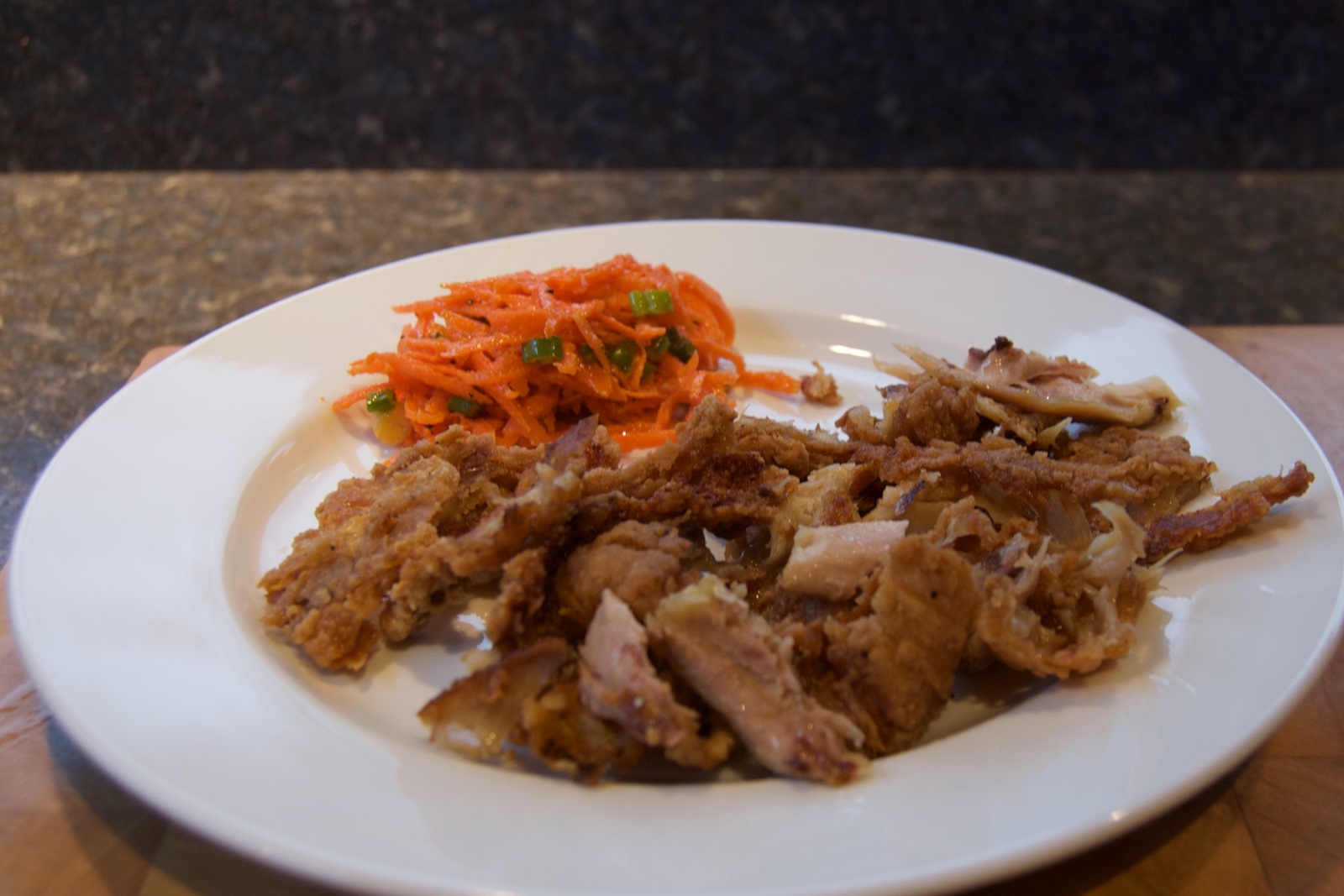 Pretty much this recipe , scaled to a single-serving size.