Chicken piccata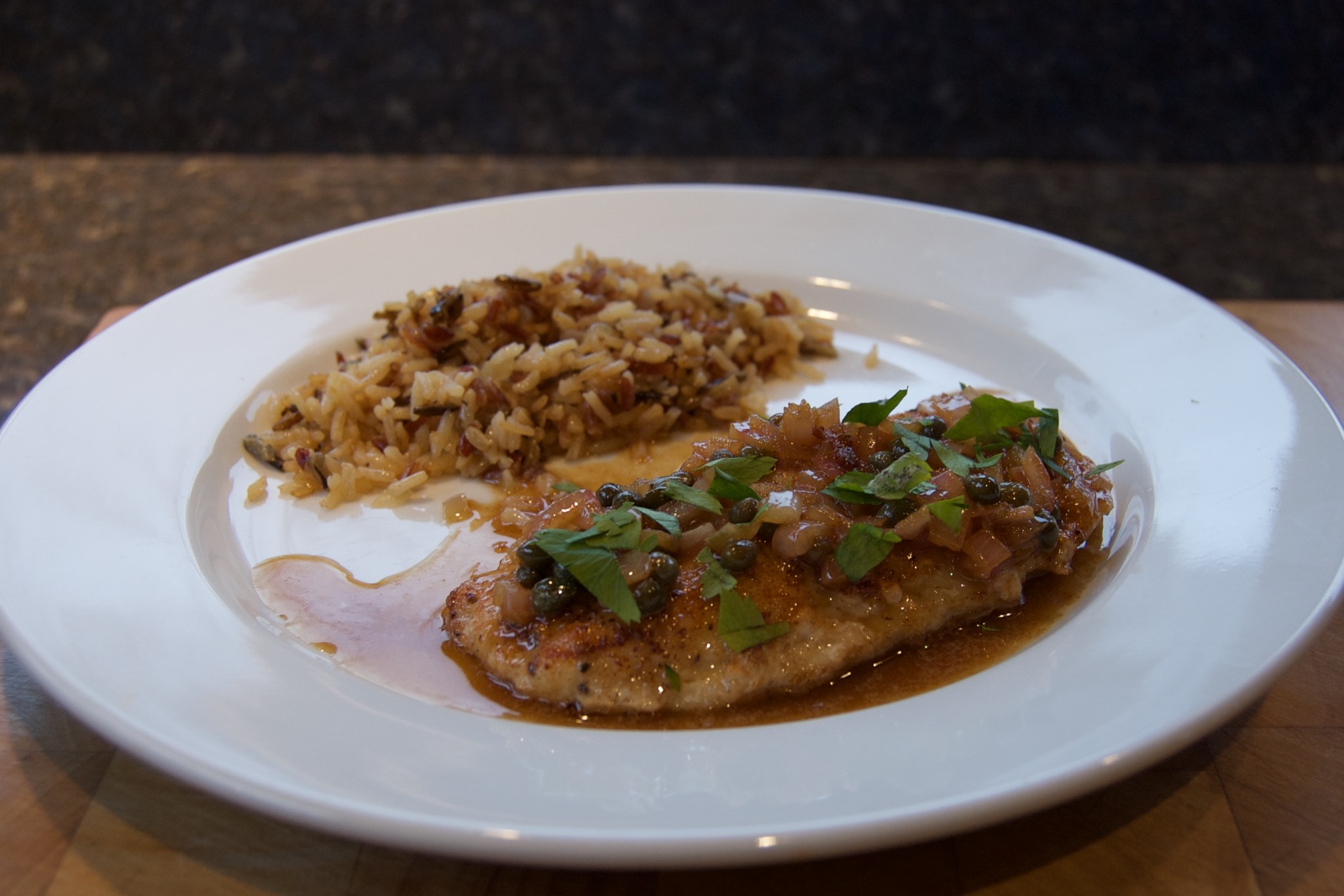 This was really good! It's based on this recipe .
1 chicken breast flour for dredging 1 tbsp. butter olive oil juice of half of a lemon 1 oz. white wine 1 tsp. capers shallot (optional) fresh parsley, chopped
This is good with wild rice mix , which takes 30 minutes to make, so start that first. The chicken only takes about 15 minutes.
This calls for a thin breast of chicken so I took a 10.5 oz. and cut it in half. Basically a butterflied breast, though I only used half of it.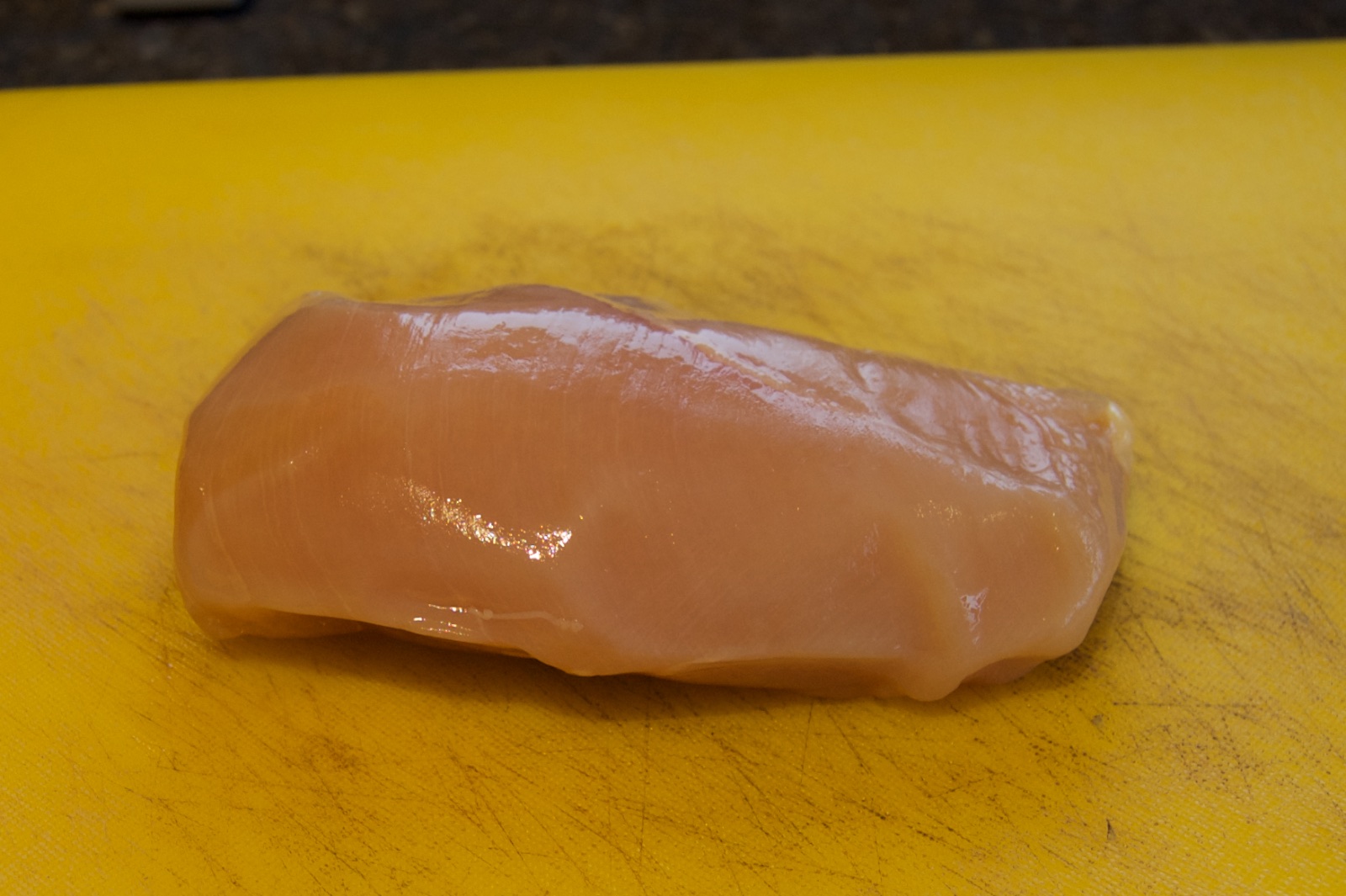 Seasoned with salt and freshly ground pepper, then dredged in flour.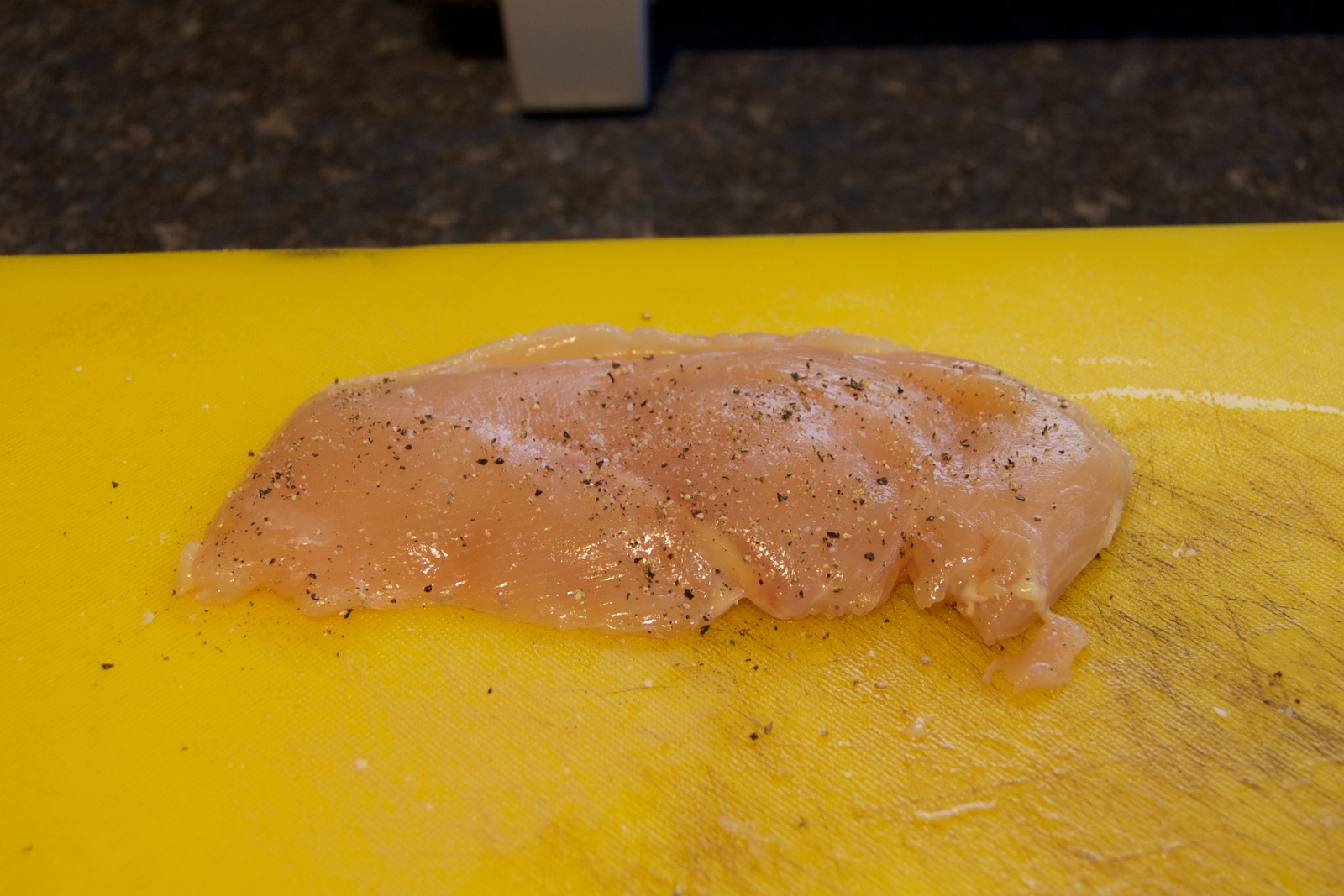 The rest of the mise en place. I added shallot because I had some left over from the wild rice and it seemed like it would add flavor. Also juice of half a lemon, butter, parsley, and capers.
There's also 1 tsp. of More Than Gourmet stock concentrate, which I didn't use.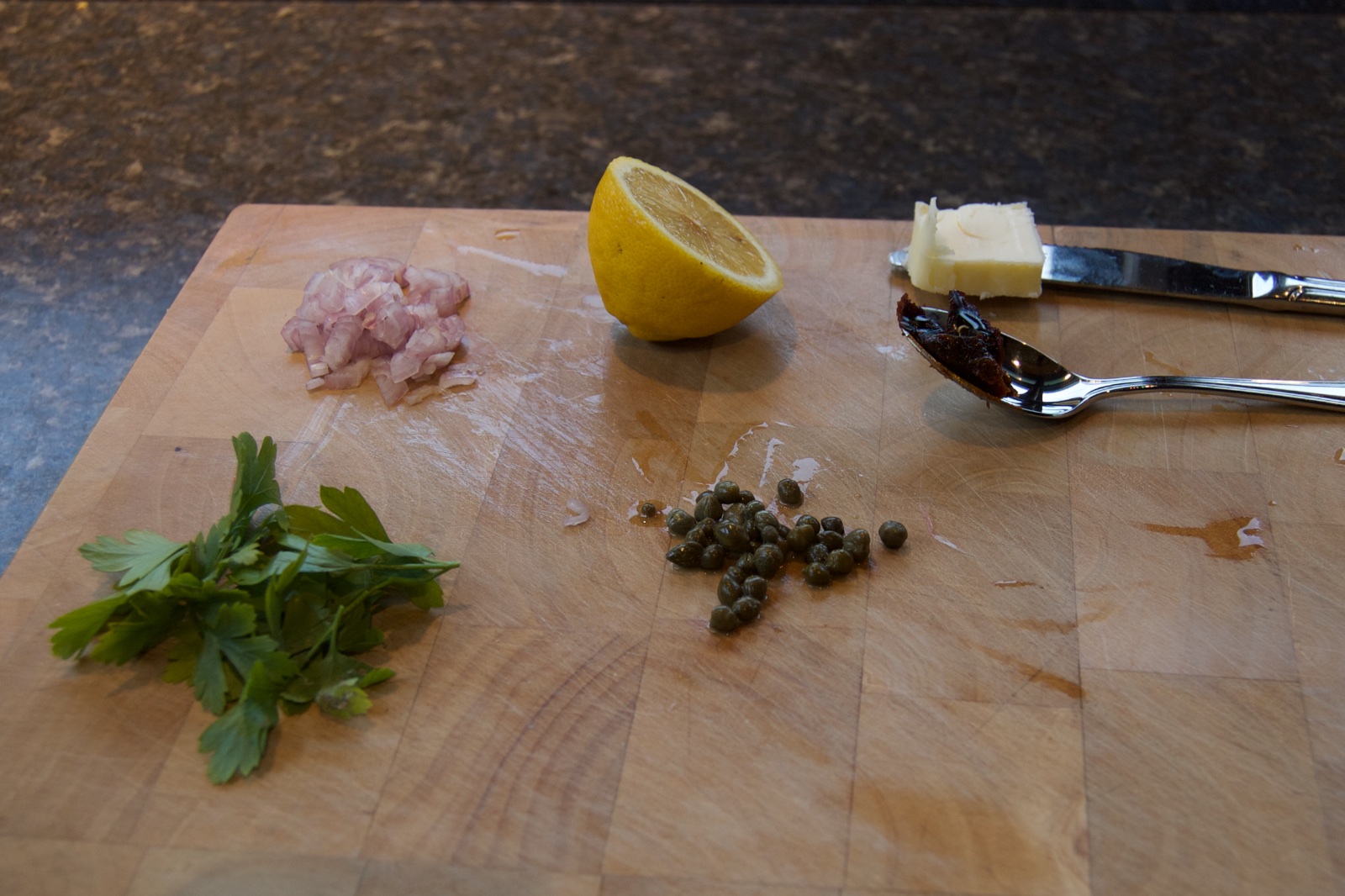 Preheat the oven to 150° and warm an oven-safe plate.
Cook the chicken breast in the butter and olive oil. These were thin, so 4 minutes per side.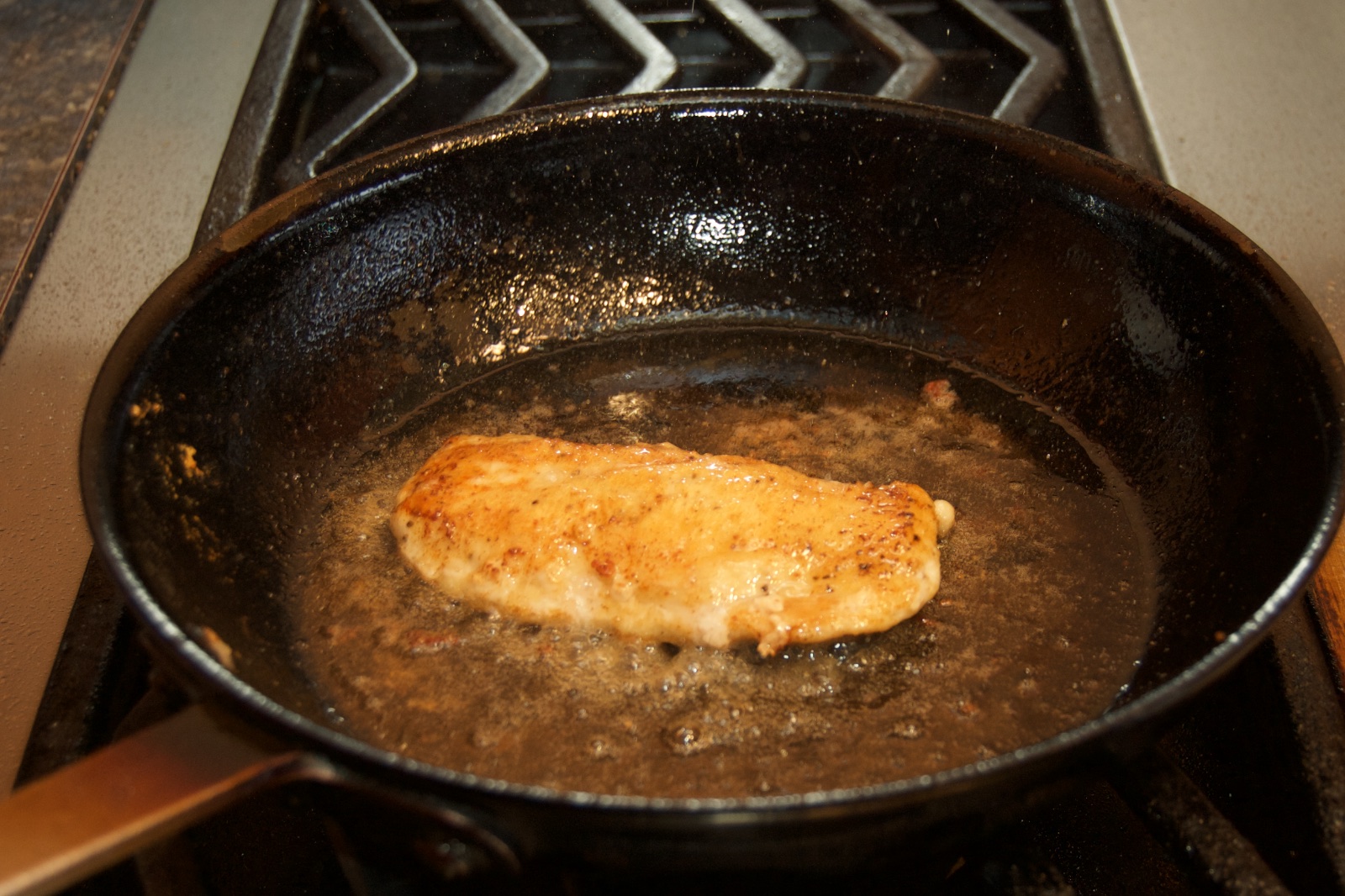 Plate and put in the warm oven.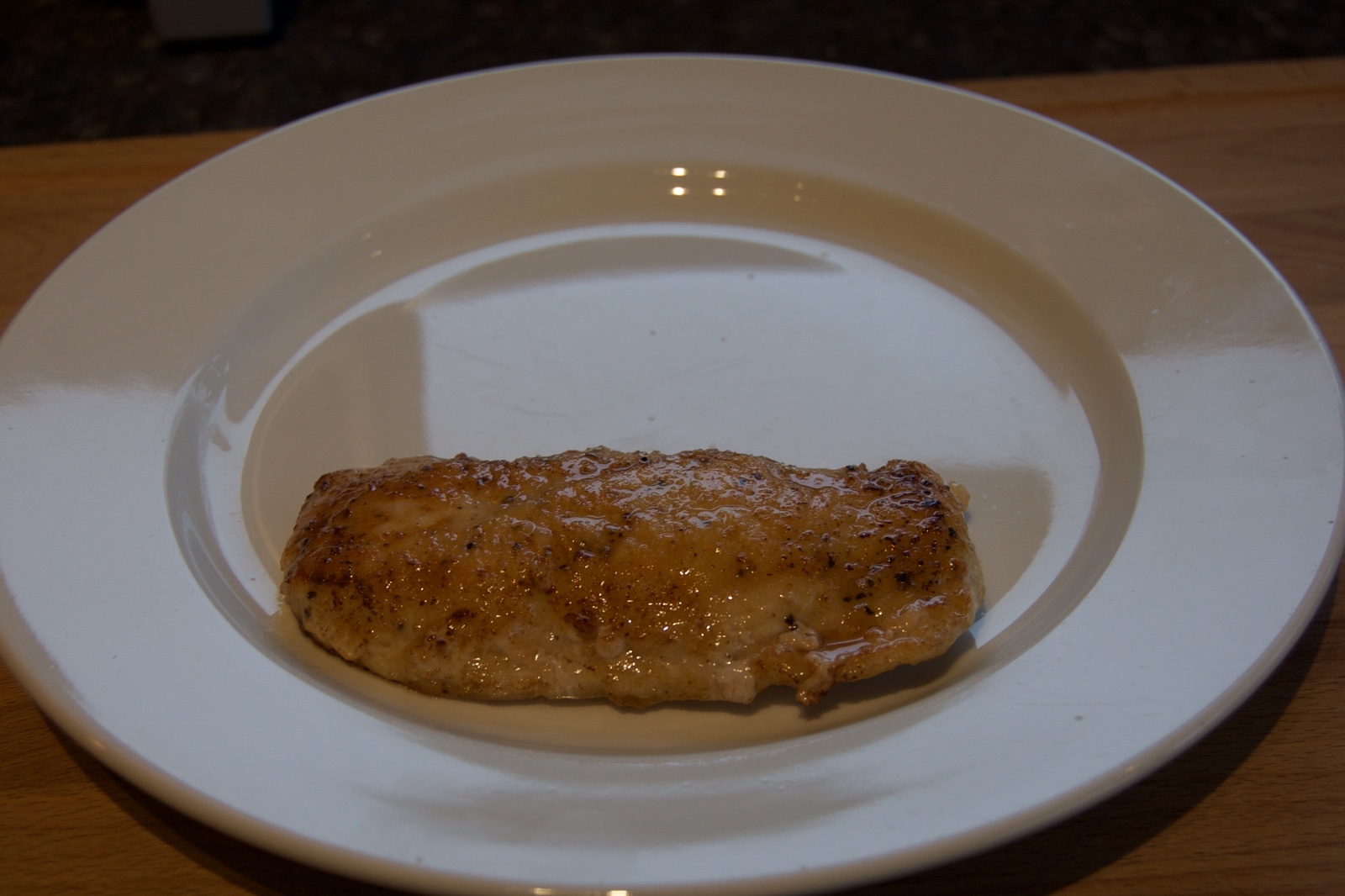 Add the white wine to the sauté pan to deglaze.
Add the shallots and reduce the wine for a few minutes.
Add the capers and lemon juice and cook for a few minutes.
Reduces the sauce to the desired consistency. Plate the rice. Add the sauce to the chicken and garnish with fresh parsley.