Broccoli cheddar soup and garden Caesar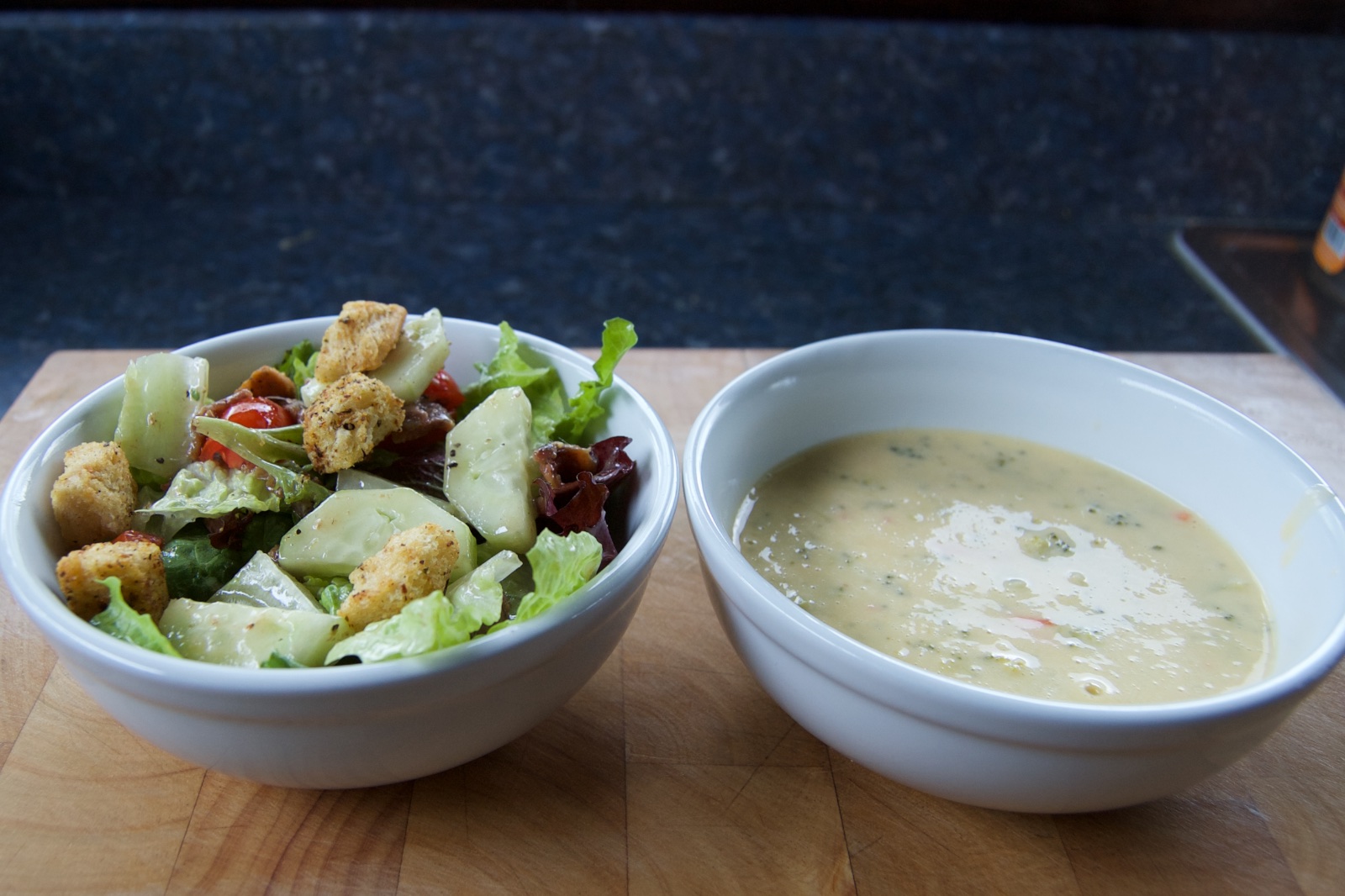 This doesn't really need a recipe but it is a good lunch and if I don't have a post for it, it won't come up in my menu options viewer.
The soup is Panera broccoli cheddar, but the pre-packaged version sold in my grocery store. A 16 oz. container is 2 servings. I did a quick reheat in a sauce pan and it was very good.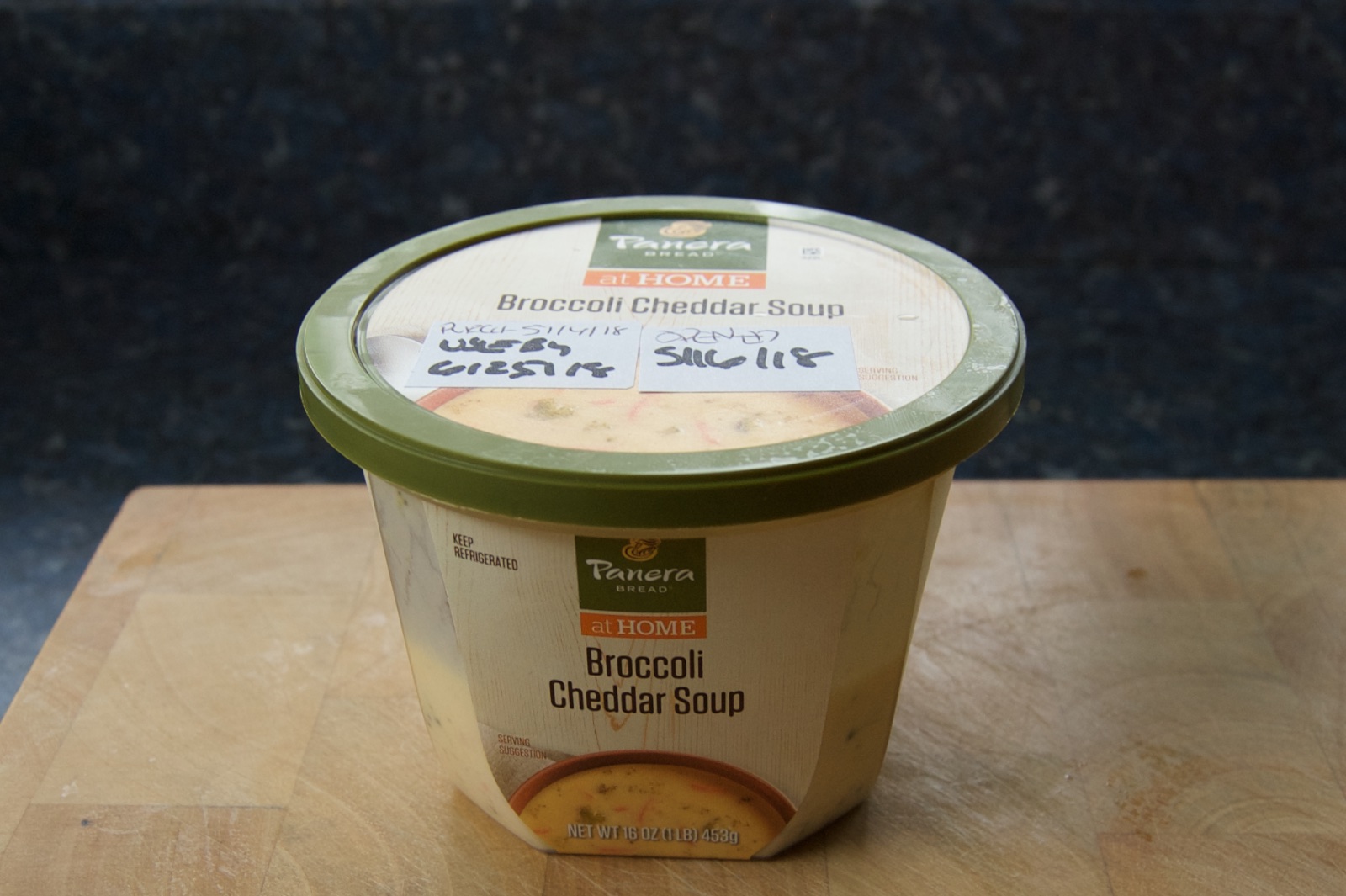 The salad is romaine, lettuce mix, cucumber, tomato, anchovies, and Drew's Caesar Romano dressing. With Olivia's garlic and herb croutons.