Zucchini veggie beef penne pasta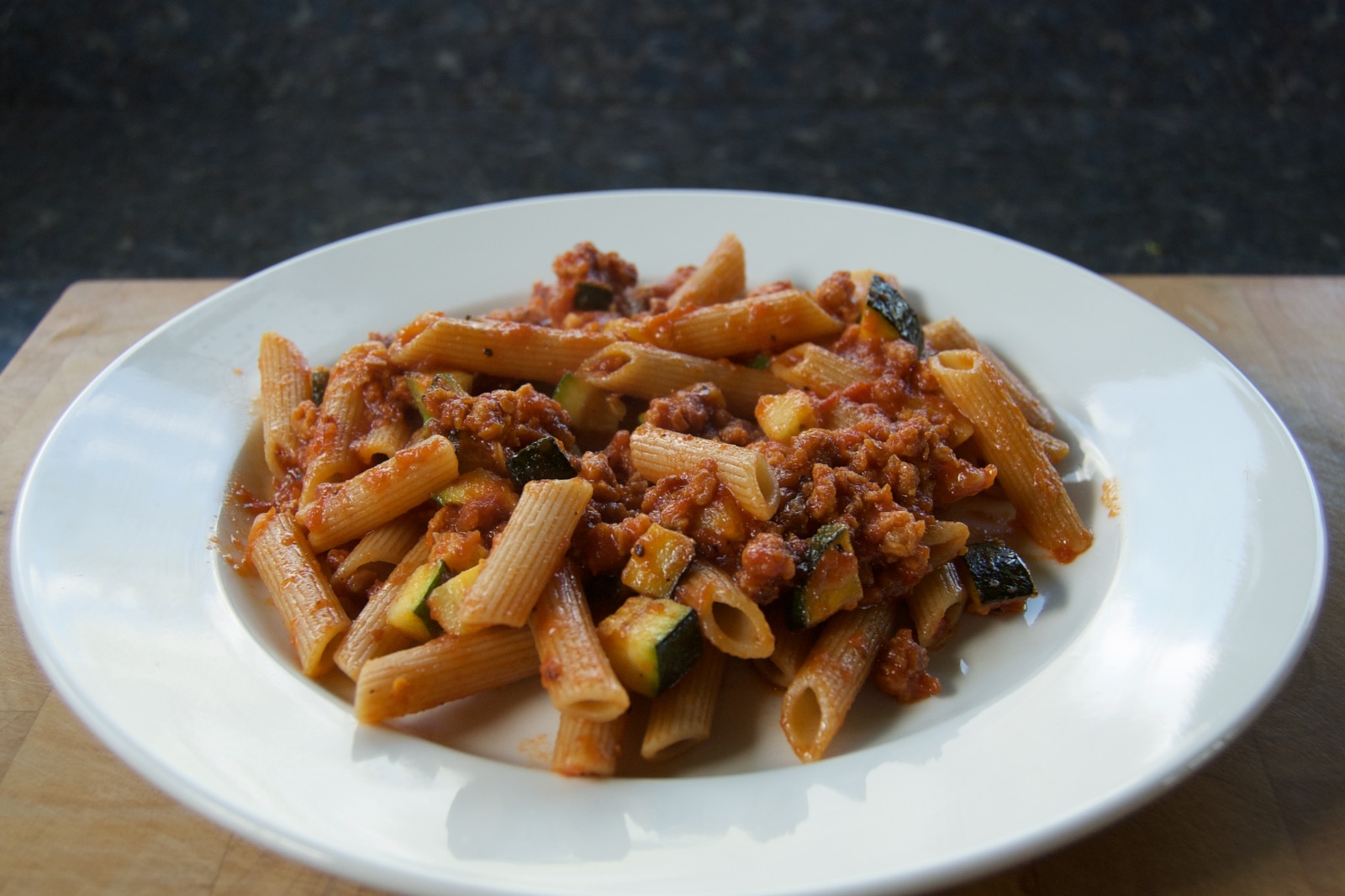 This is good! I updated the quantities slightly from the previous recipe.
I used 50 grams of gardein beefless ground.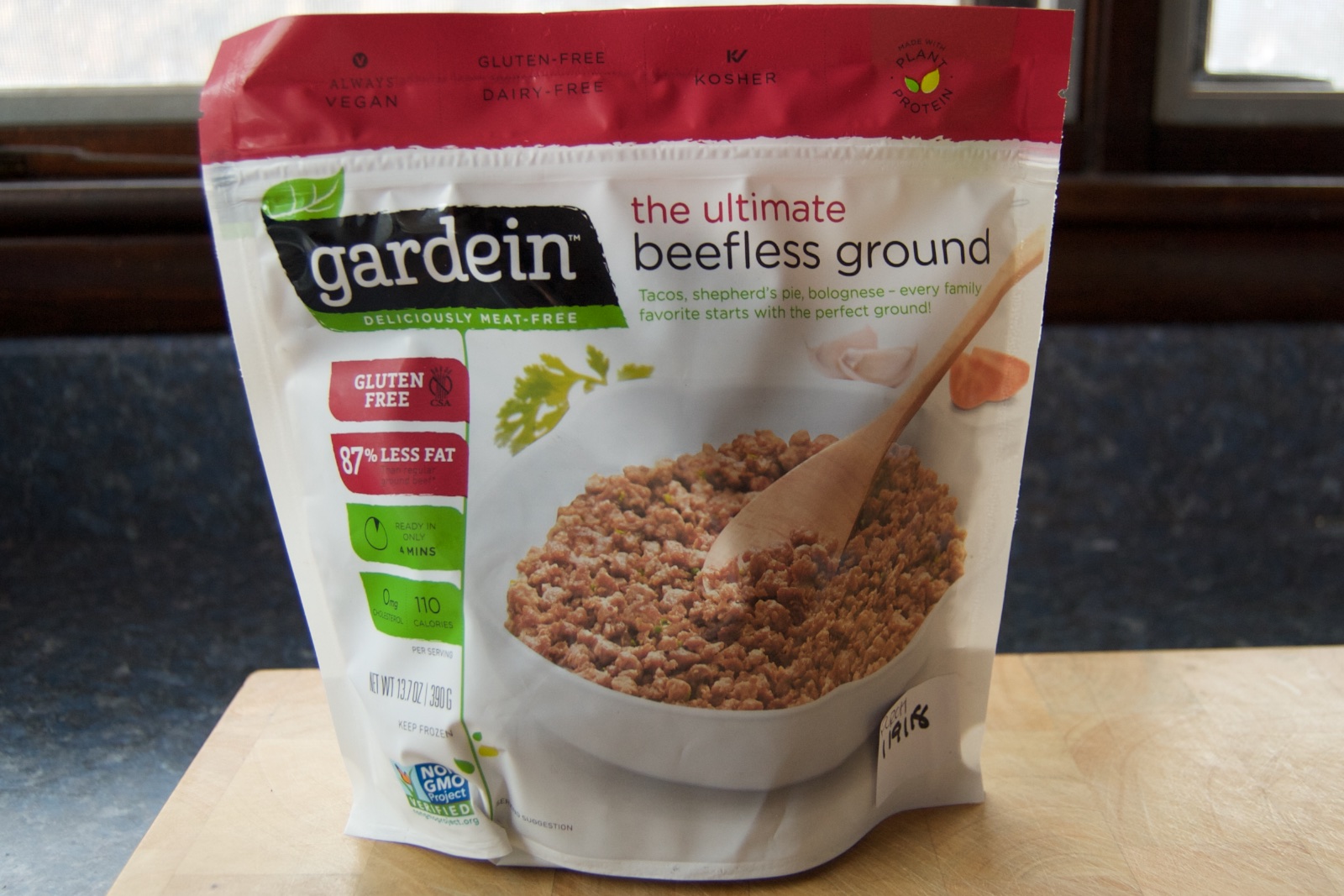 Half of a small zucchini, diced. And 2.0 oz. whole wheat penne pasta (might reduce this to 1.8 oz. next time).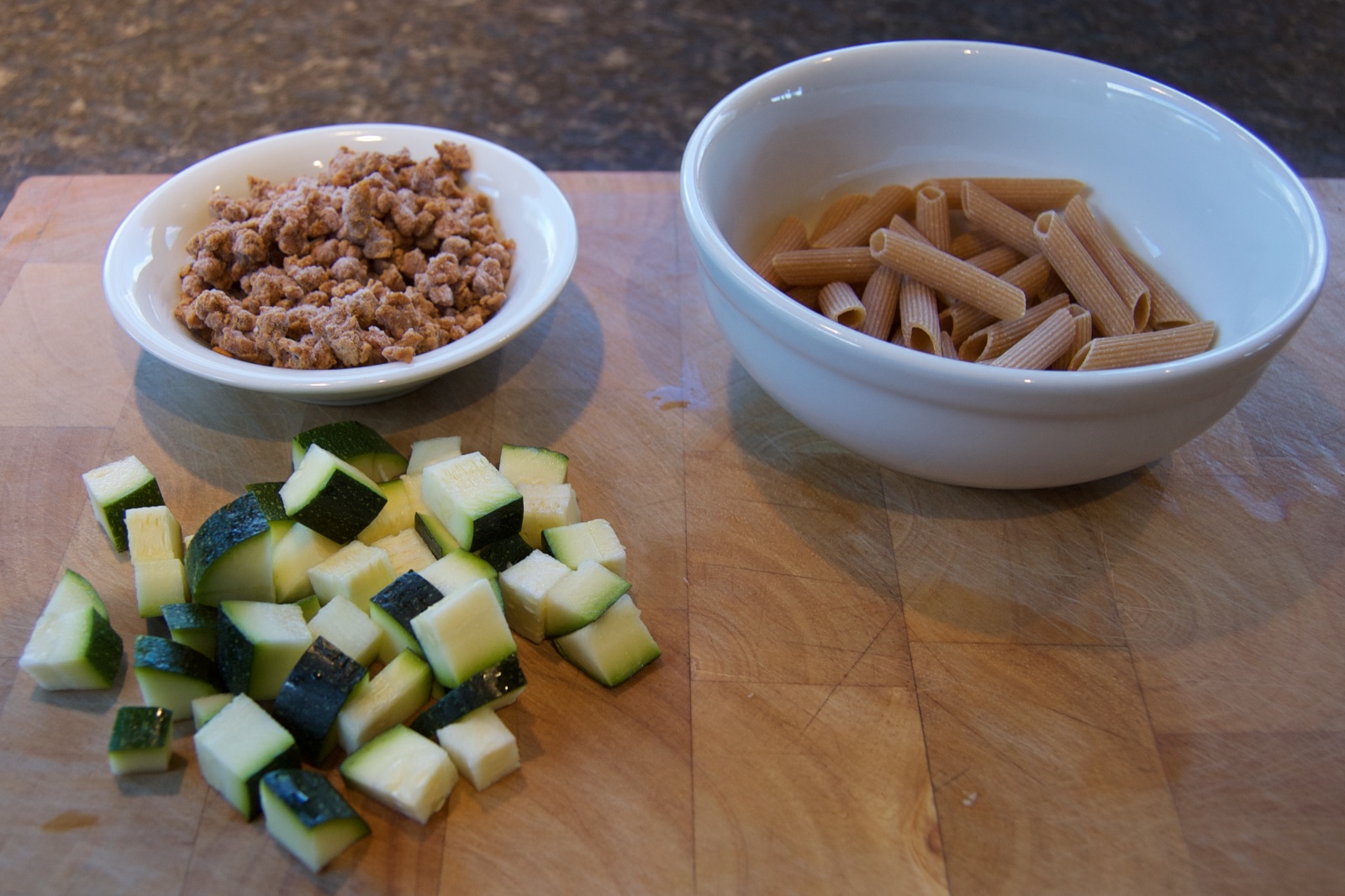 Cook the zucchini in olive oil for a few minutes, then add the beefless ground.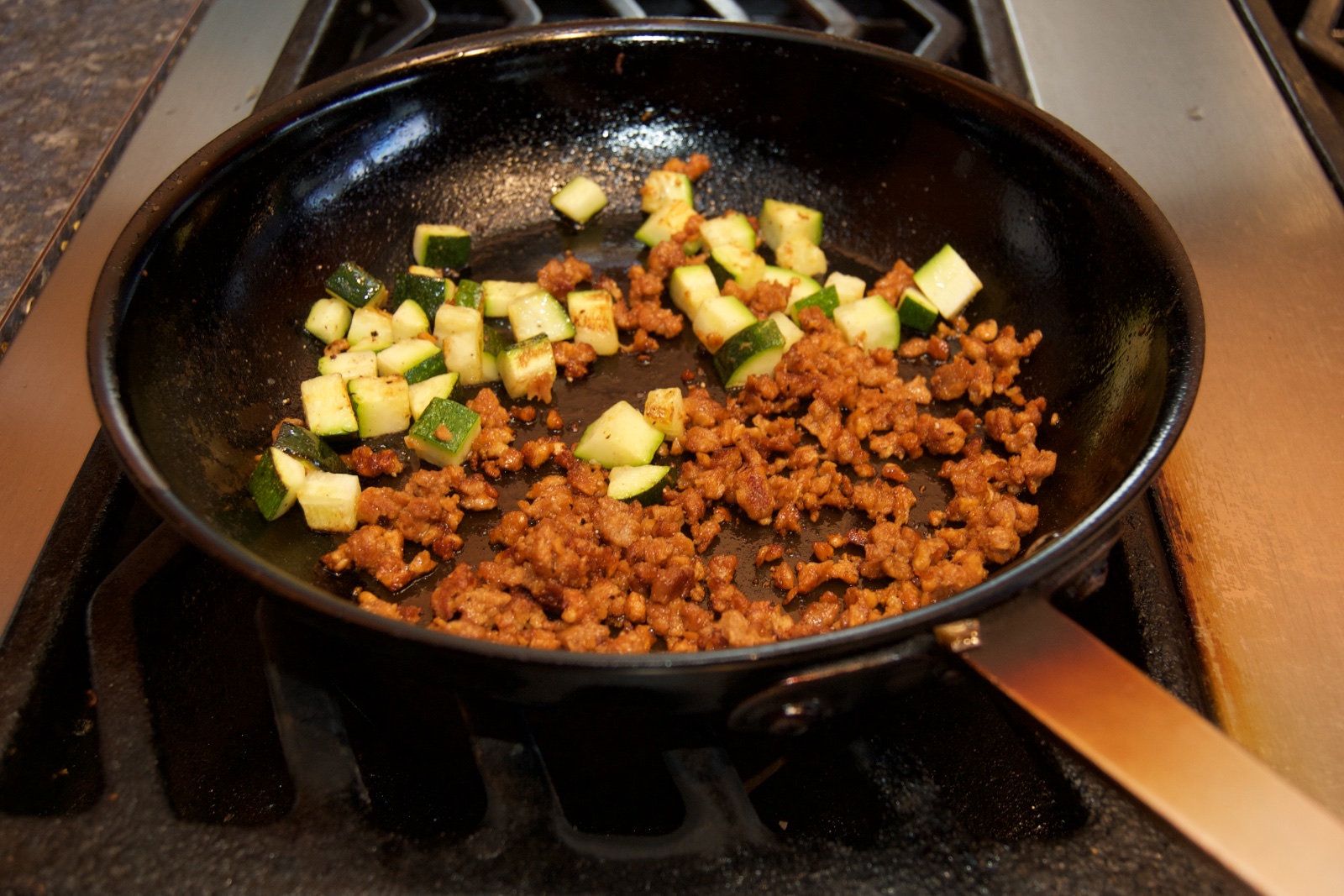 3.5 oz. marinara.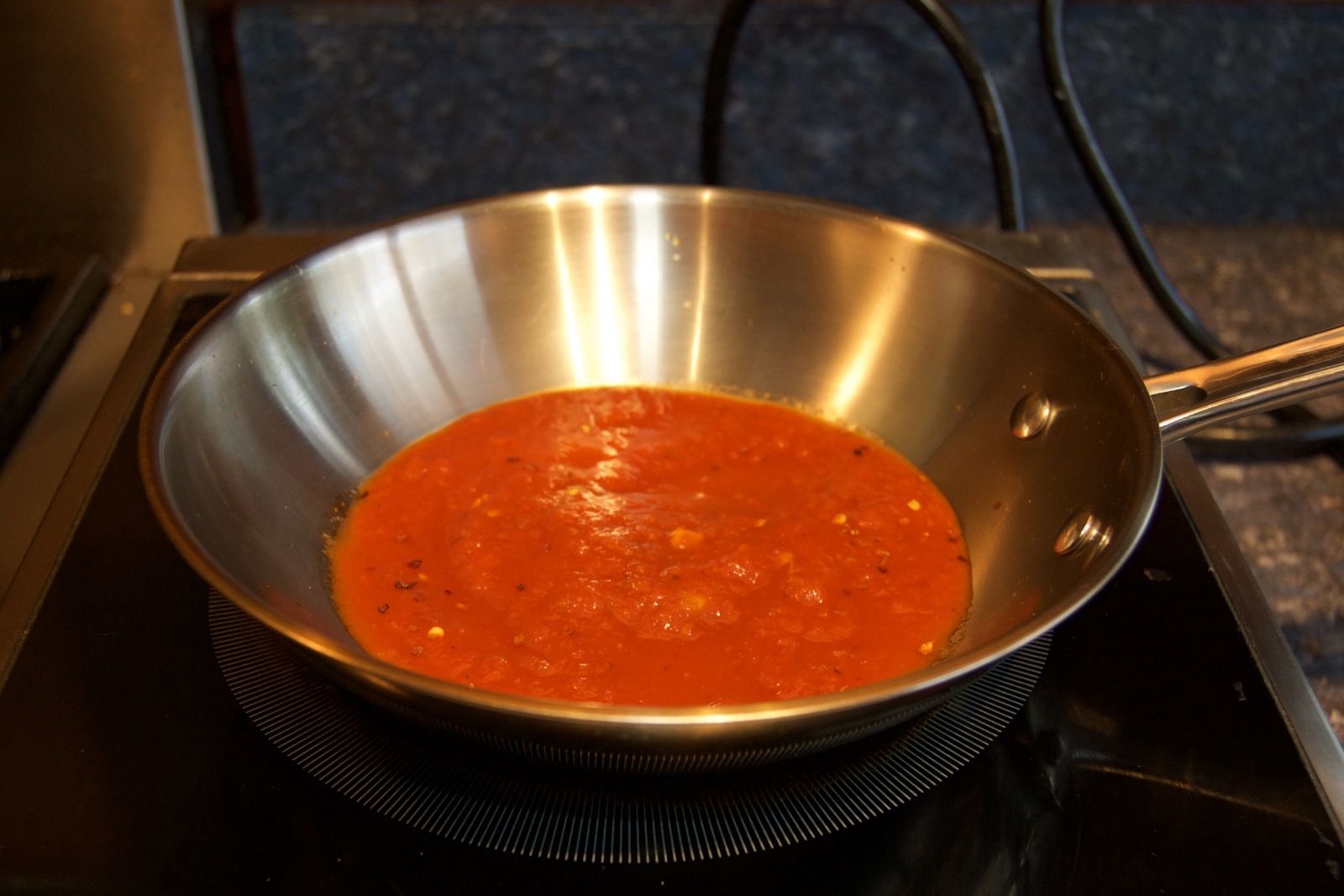 When the zucchini and meatless ground are done, add to the marinara.
When the pasta is done, drain and add to the sauce mixture, combine, then plate.