Hash browns with spinach and sriracha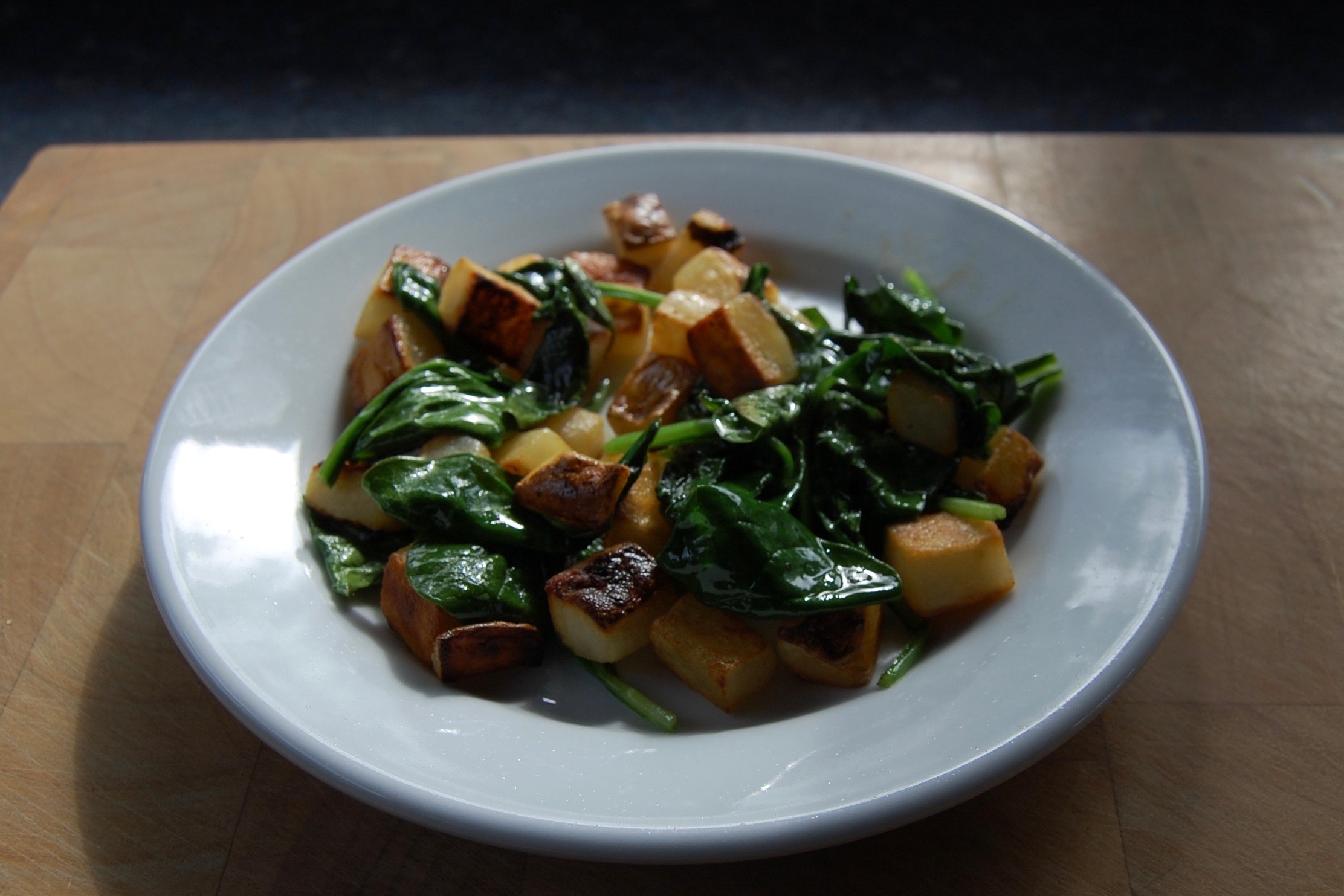 This somewhat unlikely recipe happened because I wanted some hash browns. I started with these frozen hash browns.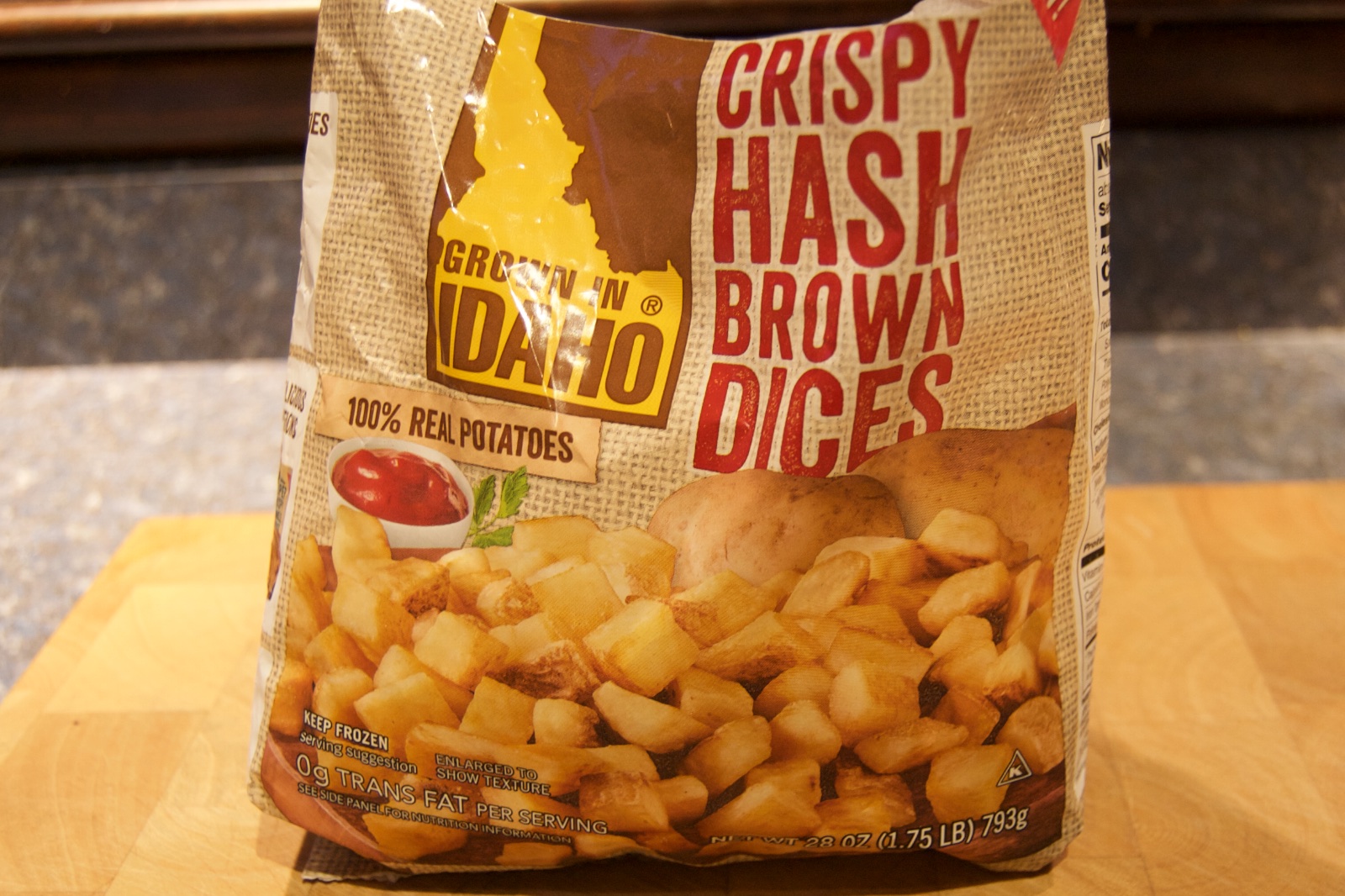 This is one serving, 80 grams. About 120 calories according to the nutrition facts.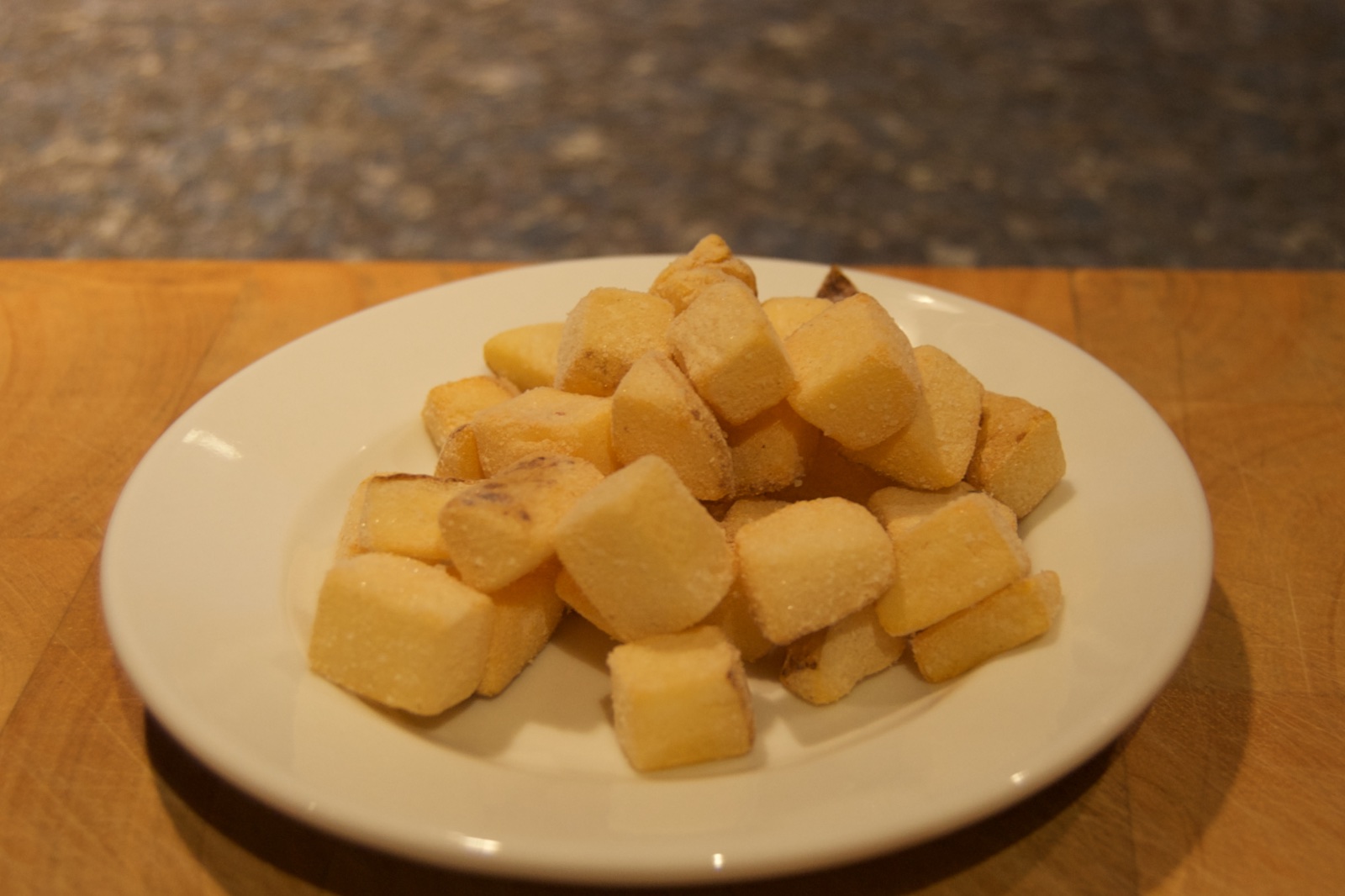 Cooked in a small cast iron skillet for 6 minutes in olive oil, stirring occasionally.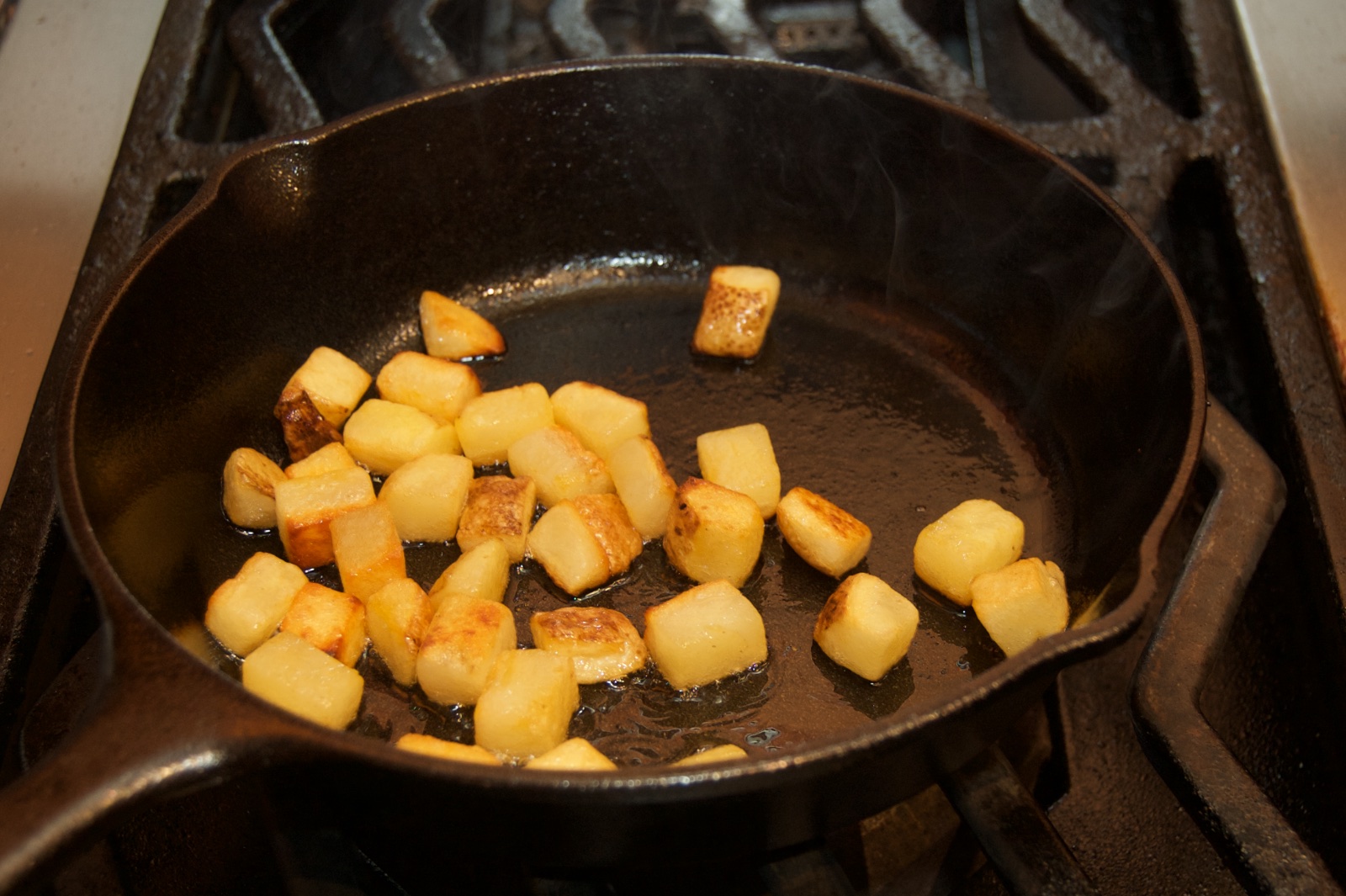 At the end I decided I wanted something a little healthier than a plate of potatoes so I added some spinach.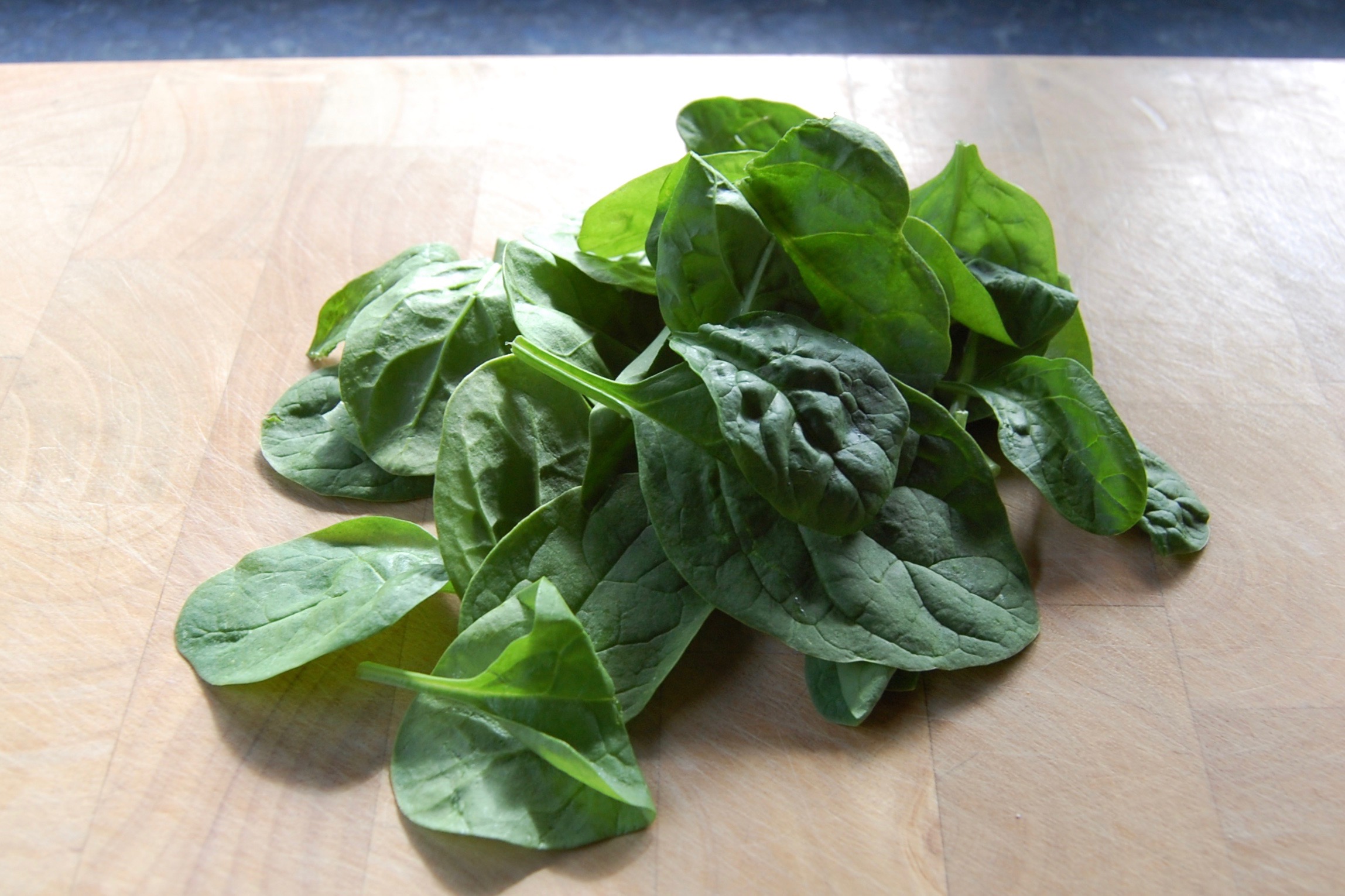 And topped with some Sriracha. This was really good!